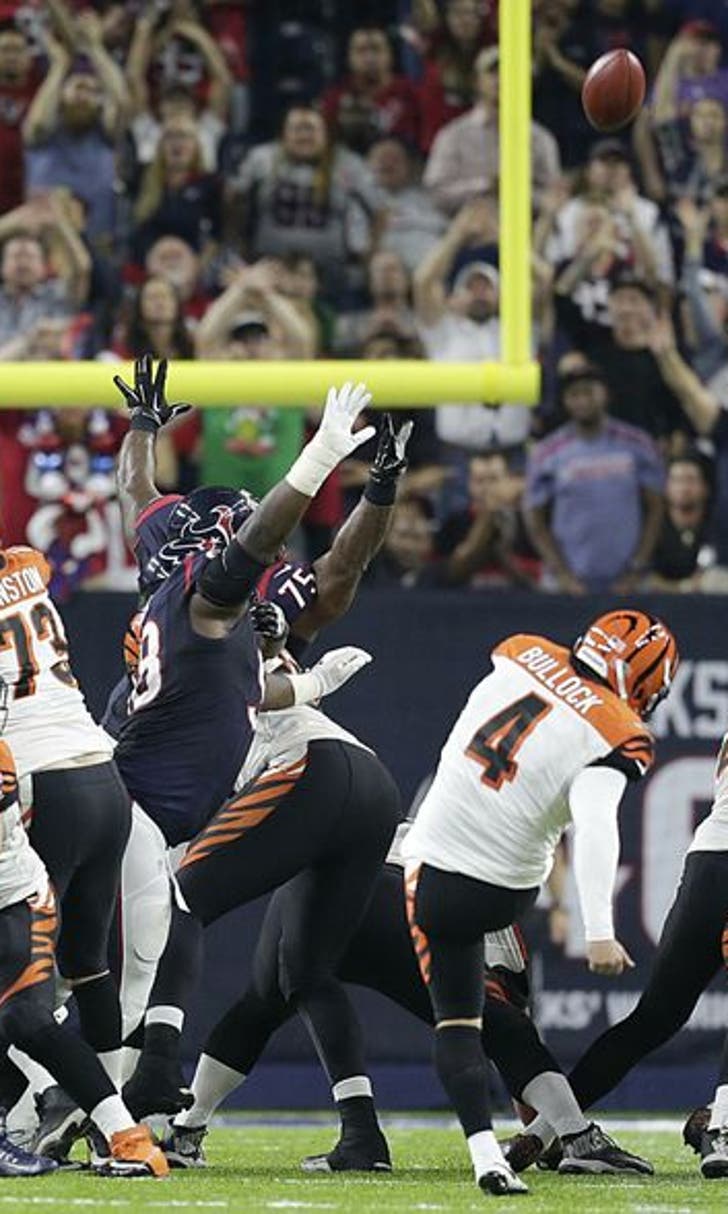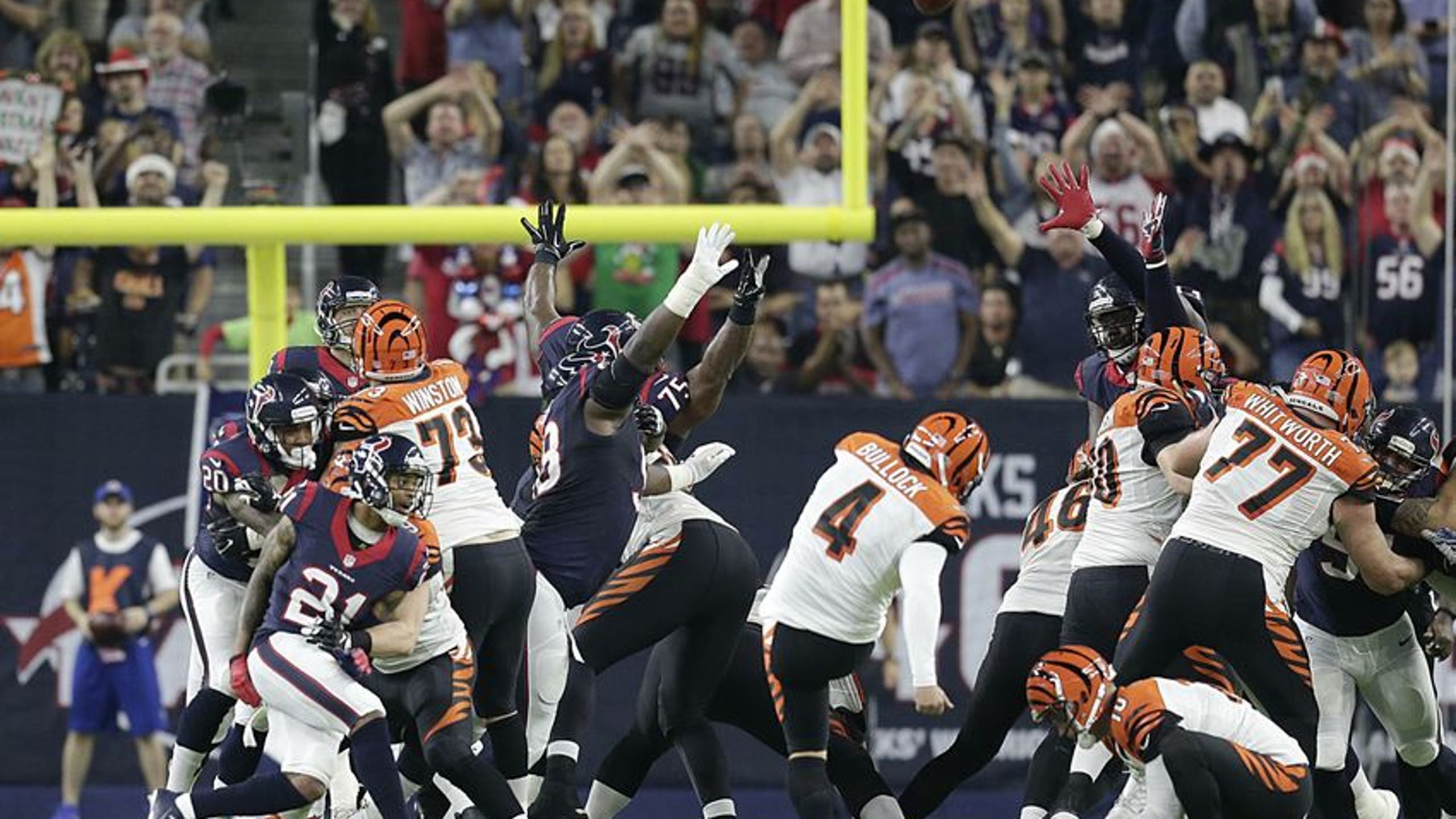 Houston Texans Clinch AFC South on Randy Bullock Missed Field Goal (Video)
BY Fansided and Cody Williams/FanSided via NFL Spin Zone • December 24, 2016
Cincinnati Bengals kicker Randy Bullock had a chance at a game-winner on Christmas Eve, instead missed to clinch the AFC South for the Houston Texans.
Following the Tennessee Titans getting upset early on Christmas Eve in Week 16, the Houston Texans could clinch the AFC South with a victory. However, it appeared that neither the Texans nor the Cincinnati Bengals wanted to win the game on Saturday night. Through the first three quarters of play, there were only nine combined points on the board.
Things got "wild" in the fourth quarter as each team scored a touchdown on subsequent possessions thanks to Brandon LaFell for the Bengals and Alfred Blue for the Texans. After Houston's extra-point was blocked, though, they were left only up two. The only thing they couldn't do was allow Andy Dalton to drive into field goal range to give the Bengals to win.
Instead, that's exactly what the Texans let Dalton and Cincinnati's offense do. They drove all the way just outside of the red zone to give their kicker, former Texan Randy Bullock, a shot at the game-winner. But after a weird early step in his run-up, Bullock mis-hit his kick and pushed it wide right. No good; Houston wins:
Is there anything that epitomizes the 2016 Houston Texans more than clinching the AFC South title by their opponents shanking a 43-yard game-winning field goal? (Hint: the answer is an emphatic no.)
After all of the buzz about Tom Savage replacing Brock Osweiler at quarterback, the Pittsburgh product was far less impressive this time around. That was partly due to play-calling, but also at least somewhat due to the fact that—shocker—he might not be that great. Whatever the case with Savage, though, Bullock forgot which team he was trying to help, ultimately giving a boost to his former team as he punched their playoff ticket with his miss.
More from NFL Spin Zone
This article originally appeared on
---
---