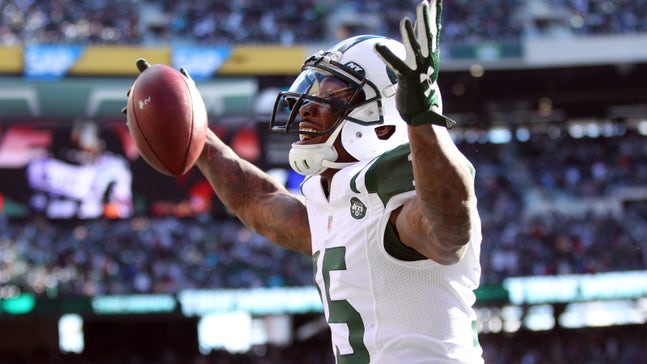 'High emotions' caused tiff between Jets' Marshall, Smith
Published
Oct. 28, 2015 8:10 p.m. ET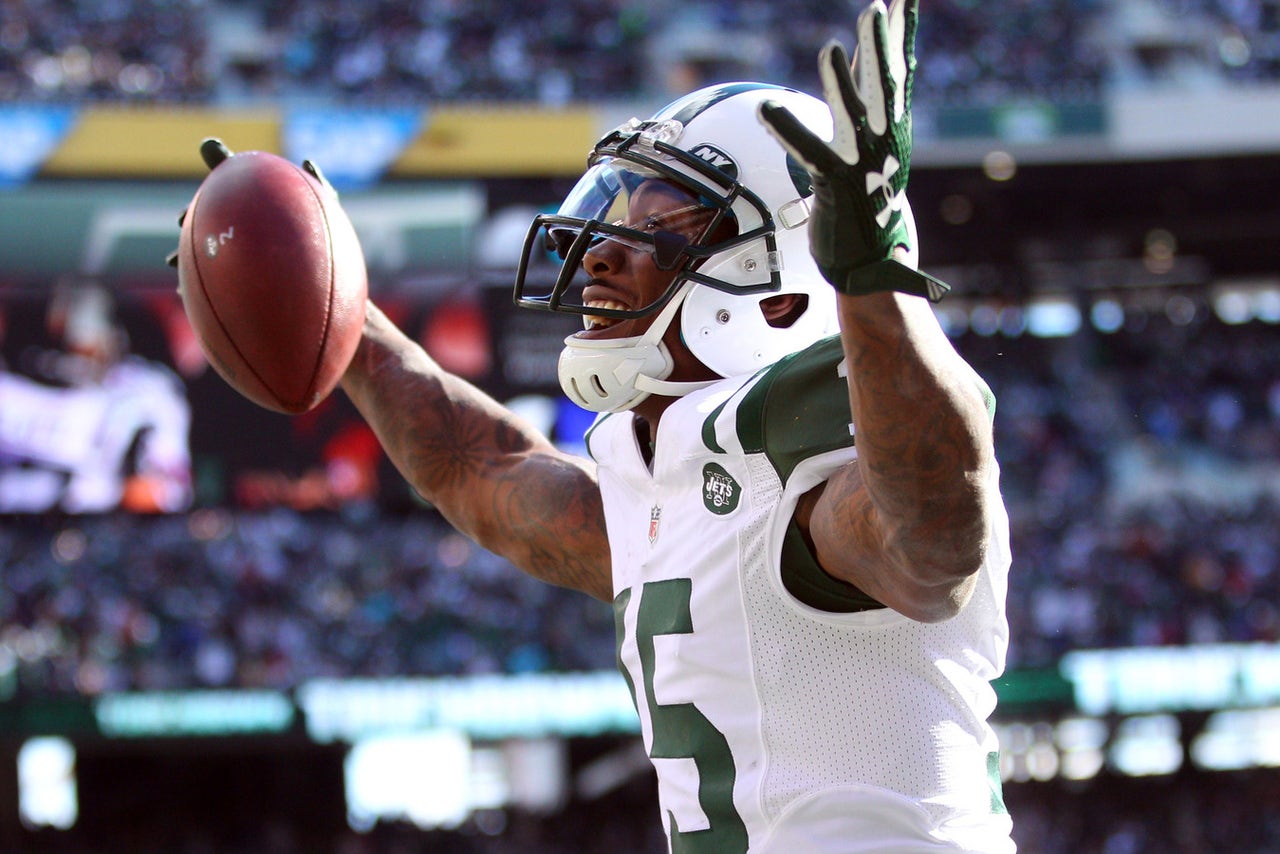 FLORHAM PARK, N.J. (AP) Brandon Marshall simply couldn't hide his frustration.
The New York Jets had just lost 30-23 to the New England Patriots, with a false start penalty ending the game on Sunday. As the referee announced the call, Marshall could be seen yelling at rookie wide receiver Devin Smith.
''It's high emotions,'' Marshall said Wednesday. ''It's like, you lose a game like that, there's a lot of emotion, so sometimes you just need time to cool off. But that happens every Sunday on every sideline.''
Marshall brought attention to the incident - which coach Todd Bowles called ''no big deal'' - on Tuesday during his weekly appearance on Showtime's ''Inside The NFL.'' The receiver was commenting on the stunning sideline outburst by Dallas' Greg Hardy, and Marshall revealed that he ''got into it'' with a teammate during his game.
Marshall's point on the show was that players often have exchanges during games, but Hardy's situation - in which he slapped the clipboard of Cowboys special teams coordinator Rich Bisaccia to the ground and berated teammates - took things to another level.
In Marshall's case, he acknowledged that he and Smith had discussed the situation in which there was a communication issue between the two. Ryan Fitzpatrick hurried the Jets to the line as time ticked away and spiked the ball for one last try for the end zone. Smith was lined up inside, but Marshall wasn't set, causing a 10-second runoff as a result of the penalty - and the game was over.
''He was saying, `Hey, it's clear I'm on the ball,''' Marshall said of Smith. ''And I was saying, `I see that, but we've just got to communicate in those moments.' I've been in the league a long time, so there's a certain way I'm used to doing things and there's a certain way he's used to doing things. And it's good to be able to talk through things.''
Marshall added that he and Smith talked on the field, and then again in the locker room before calmly settling things.
''He was down a little bit and he felt like he could have made a play or two out there and I was like, `Look, bro, it's over. We have to move to Oakland as quickly as possible,''' Marshall said. ''We both sat there for a while, a little deflated, and just had to move forward as quickly as possible.''
Marshall had a reputation for having some issues in previous stops before coming to New York, which might have caused some to question him commenting on the Hardy situation.
''I think I'm the perfect person to talk about issues like that because I've been through it and now I'm on the other side,'' he said. ''So I get it, I understand it. ... I don't care what other people say. I know who I am, I'm proud of the person I am today.''
---
AP NFL website: www.pro32.ap.org and www.twitter.com/AP-NFL
---
---