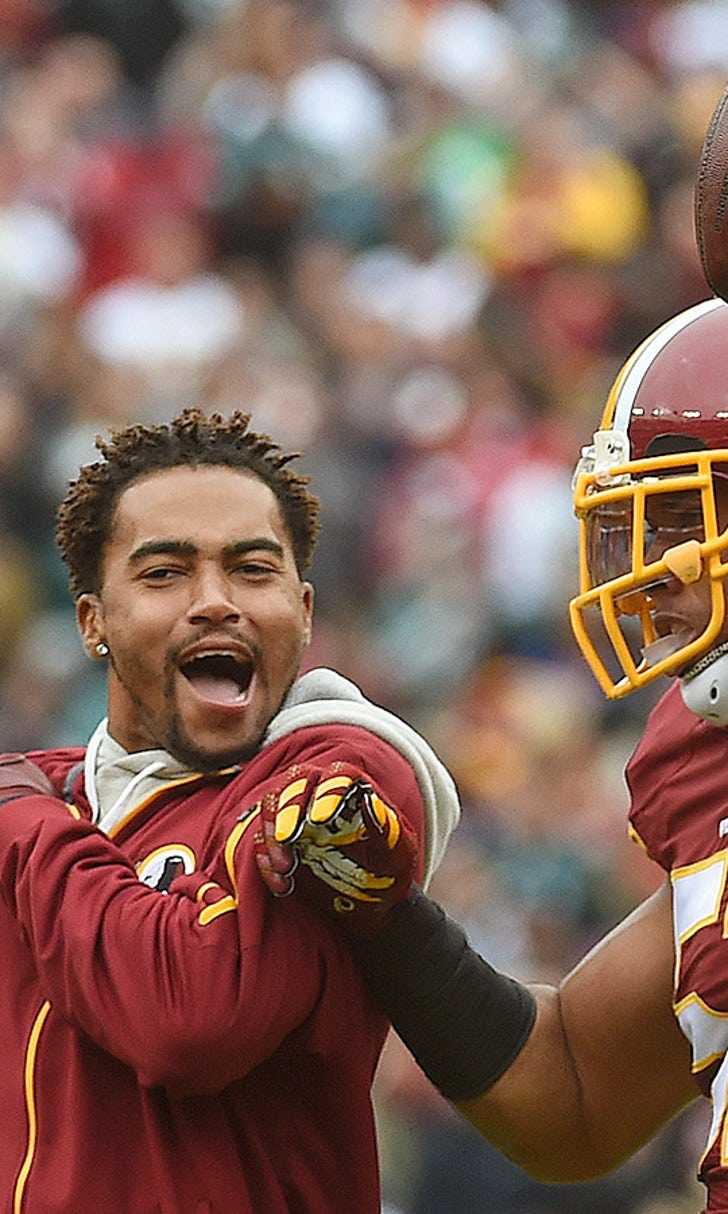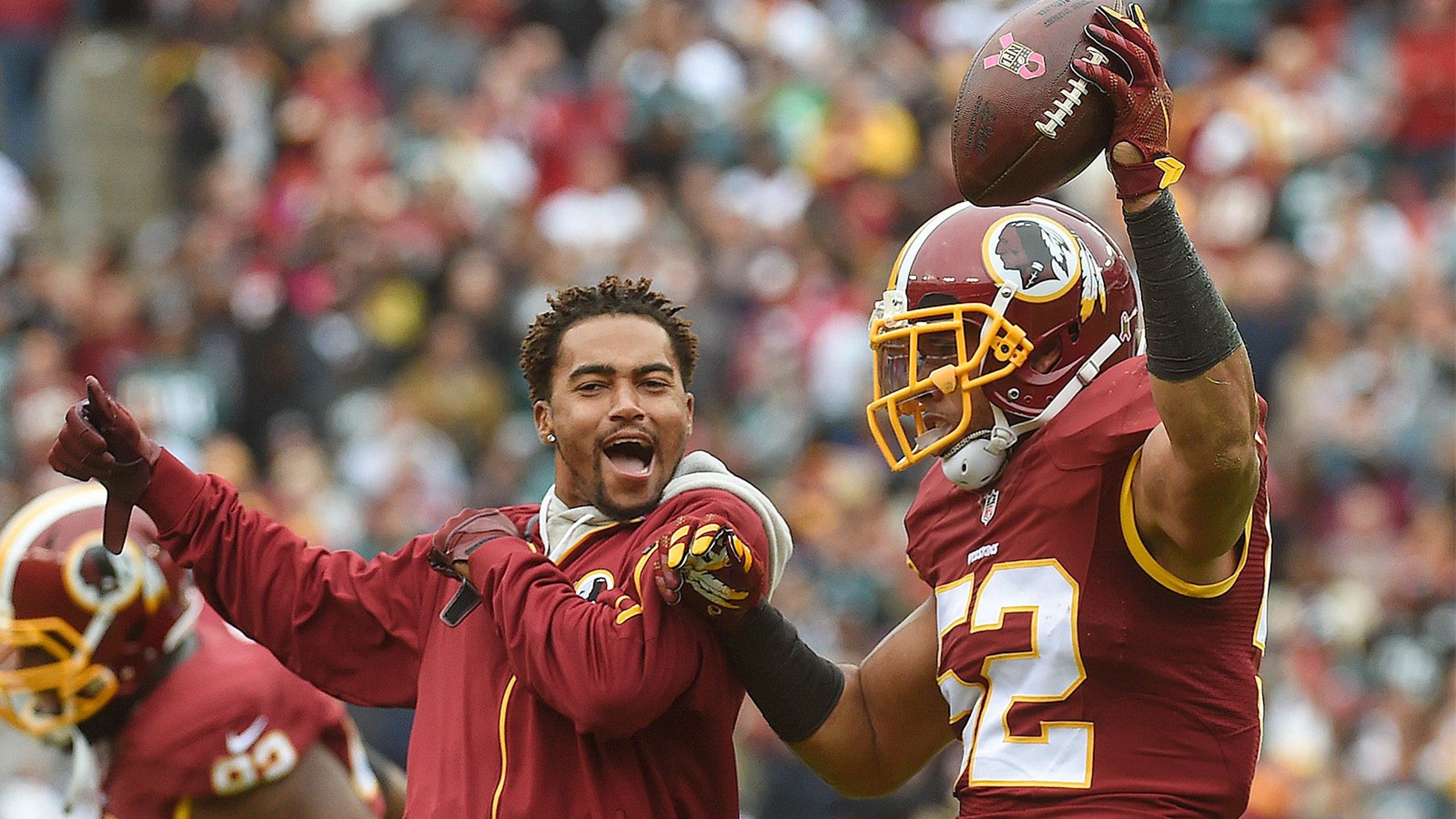 Gruden: Redskins WR DeSean Jackson 'very, very close' to return
BY foxsports • October 14, 2015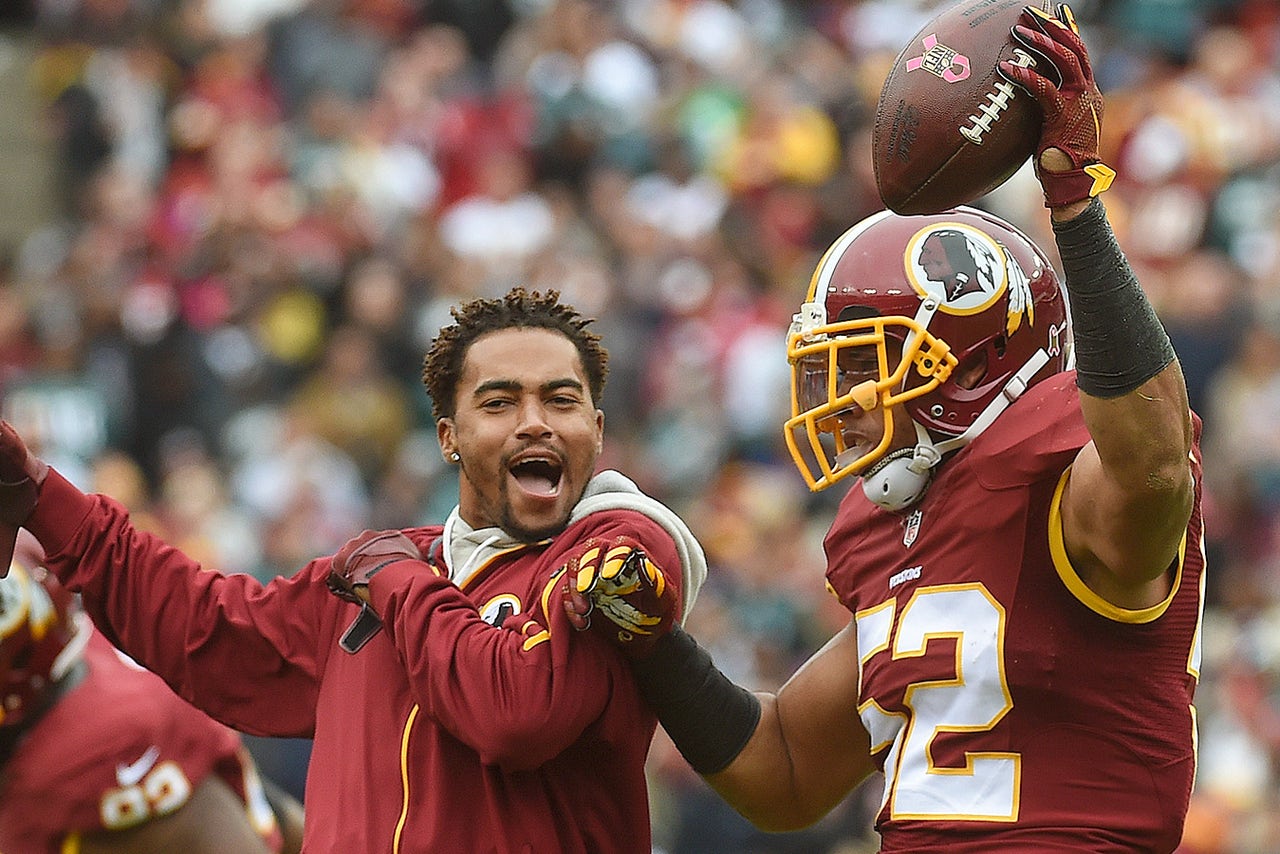 ASHBURN, Va. -- Redskins wide receiver DeSean Jackson could return from a left hamstring strain to play against the New York Jets this weekend, Washington coach Jay Gruden said Wednesday.
"I think he's very, very close, and if it's not Sunday, it will definitely be next weekend," Gruden said. "The way he plays, he needs to be 100 percent. He's not good to us at 65 percent, and he knows that."
Jackson, who sustained the injury early in Washington's Week 1 loss to Miami, was limited in practice Wednesday, as well as offensive teammates Trent Williams (spine) and Matt Jones (big toe).
Afterward, Jackson agreed he needs to be fully healed to be impactful as a deep threat on the field.
"I'm a speed guy with a hamstring injury," Jackson said. "It's one of those things that will just have to play out."
If he does return Sunday, it would be excellent timing for the Redskins (2-3), who will face the league's second-best defense in the Jets (3-1).
Jackson led the NFL with 20.9 yards per reception last season, his first with Washington, while also leading the team with 56 catches and 1,169 yards receiving.
This season Washington's offense has focused on balance, but was held to 51 yards rushing in last weekend's loss to Atlanta.
Jones thinks Jackson's return will help the run game, and he expects to see the three-time Pro Bowl player in uniform on Sunday.
"That's definitely going to open up some more running lanes for us," Jones said. "They've got to respect him and his deep routes."
Gruden said Jackson has looked good in practices, but "hasn't really turned on the absolute gas" yet. Quarterback Kirk Cousins has also been pleased.
"We ran a route today that I felt like that he had been out there for the last several weeks," Cousins said. "I told him afterwards, `You know, it feels like you've been here all along.' So I was encouraged by that."
Williams said he was still experiencing "a little of both" pain and discomfort Wednesday from an injury sustained Sunday, and wouldn't guarantee playing against the Jets
"See what coach says, see what the doctors say," Williams said. "Obviously, if there's any chance that I can play, I'm going to play."
NOTES: TE Jordan Reed (concussion) returned to practice as a spectator on Wednesday in what Gruden called "a very positive step." Reed sustained the injury in a Week 4 victory over Philadelphia. ... On defense, CB Chris Culliver (knee) and CB Bashaud Breeland (shoulder) were limited in practice, though Gruden said he thinks "Breeland is going to be fine."
---
---