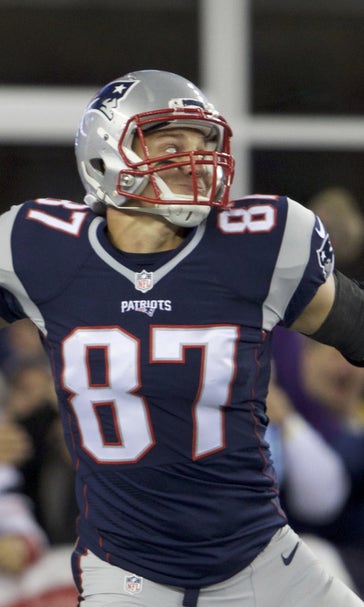 Gronk wanted to spike every thing at postgame interview
October 30, 2015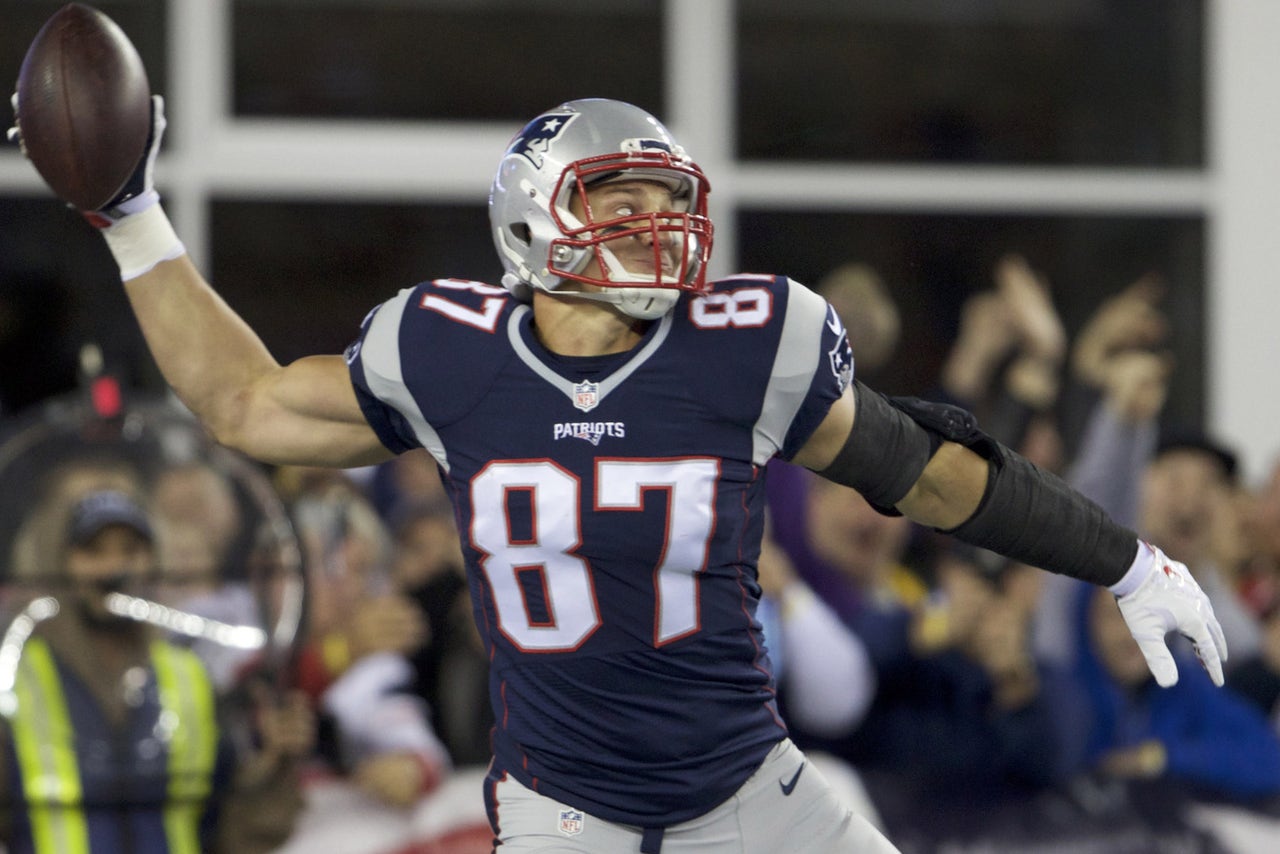 By Matt Birch
New England Patriots tight end Rob Gronkowski spikes footballs as well as Tom Brady throws touchdown passes.
Gronk posted another big performance in the team's 36-7 drubbing of the Miami Dolphins on Thursday night, as he led the team in receiving with six catches for 113 yards (one touchdown).
He was asked to join the Thursday Night Football crew after the game to talk about the big win. And, of course, he wanted to spike something, except it wasn't a football.
Gronk pointed toward a fake pumpkin on the set and asked if it was okay to smash that. Unfortunately, it wasn't, so he had to settle for a football instead. He still did his thing and nearly destroyed the set in the process.
It's a good thing they took precautions to Gronk-proof the set. Former Patriot Willie McGinest knew what he was doing when he turned his back and protected himself while Gronkowski was doing his thing.
More from The Sports Daily:
---
---