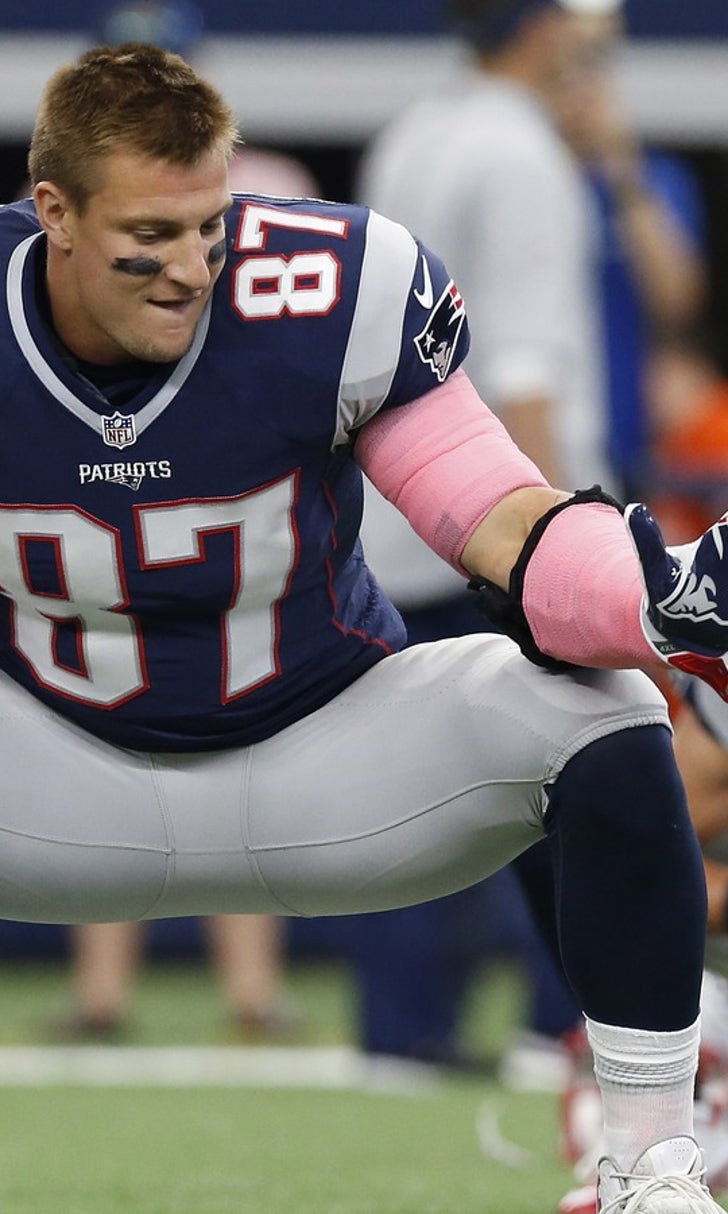 Gronk: Patriots' company line keeps me out of trouble
BY foxsports • October 15, 2015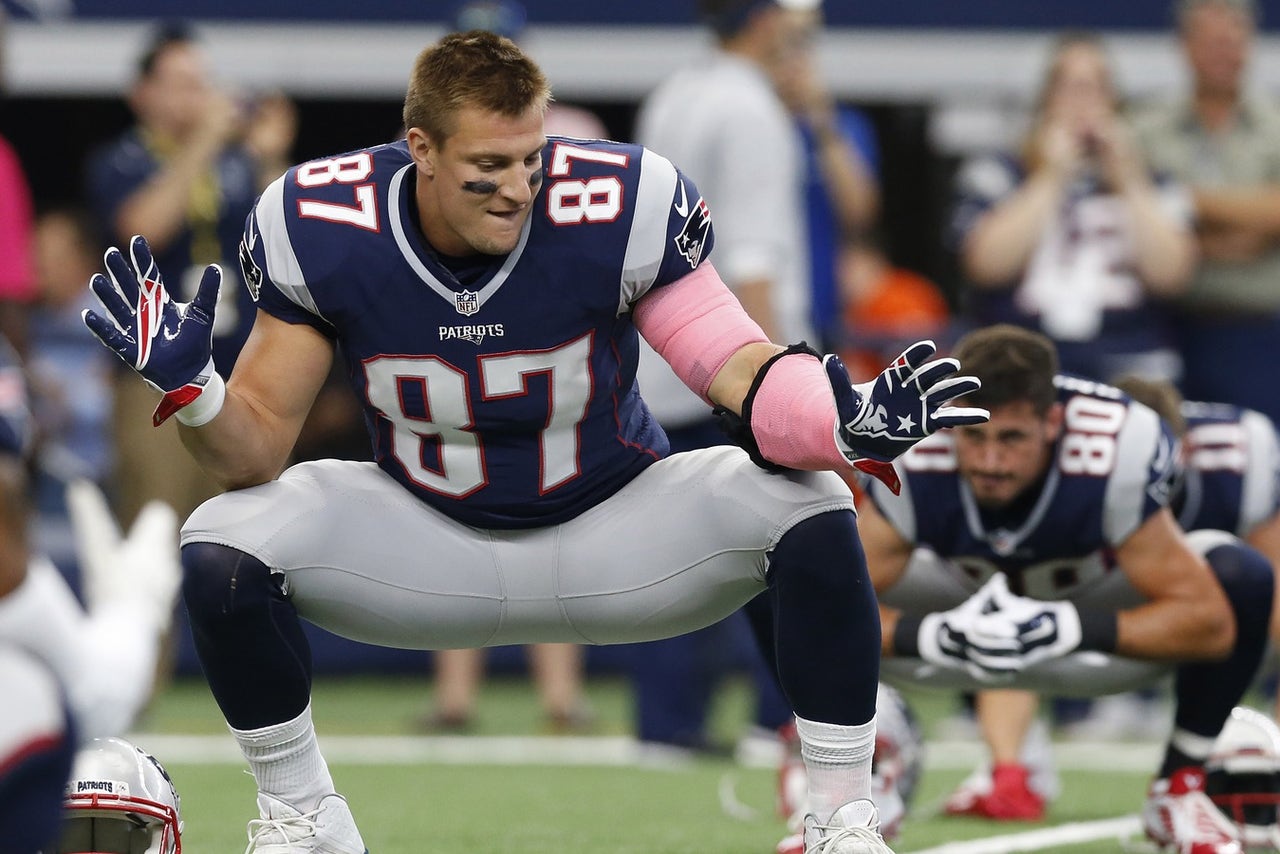 By Cameron McDonough
Do your job and the "Patriot Way" are phrases New England Patriots fans and players know quite well.
That includes Patriots tight end Rob Gronkowski, who is known for his personality and fun antics off the field. However, he is all business while at Gillette Stadium.
While the majority of his job is being a tight end at practice and in games, there is also another aspect to it — following the "Patriot Way" off the field.
"The company line, that's what I do," Gronkowski said Thursday. "Yeah it's easier for sure. Keeps me out of trouble. … And it keeps me focused on the team I'm playing this week. That's the truth, though."
While that isn't exactly breaking news for a Patriots player to say, it does carry extra importance thanks to their next opponent.
New England will travel to Indianapolis this weekend to face the Colts in a rematch of the 2014 AFC Championship Game, which the Patriots won 45-7. Of course, that was also the game that started the Deflategate controversy.
So there has to be at least some extra motivation for this Sunday, right?
"Every week we just want to win, so that's what the motivation is," Gronkowski said. "Coming in and preparing the whole week and going out there — when you prepare all week, you put everything out there on the practice field, you're in film, you're preparing your body mentally and physically. You just don't want to go out there and not compete on Sundays.
"So that's the motivation going out on Sundays is just putting everything you did all week and go out there on Sundays and execute and feel good about yourself knowing you prepared all week."
That was a feeling quarterback Tom Brady, who was at the center of Deflategate, echoed Wednesday. For their part, the Colts are saying they have "moved on" from that game, too.
The company line on this topic won't stop the added motivation for Patriots fans heading into this one, though. So how many points can New England put up against Indianapolis? 30? 50?
"How ever many points we put up we put up," Gronkowski said. "We're trying to score every time we touch the ball. And we don't like punting. We like to go out there and putting up points as an offense."
When you do your job, the points will come, whether there is a revenge factor or not.
More from NESN.com:
---
---