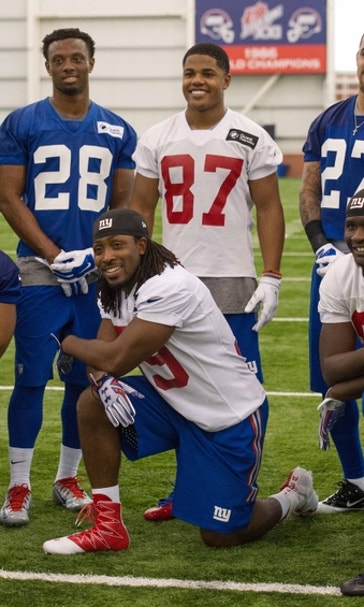 Giants versus Redskins, A Contrast in the Draft Class
December 30, 2016

Fansided, Curt Macysyn/FanSided via GMEN HQ
The New York Giants had not qualified for the NFL playoffs in four seasons. In 2016, most analysts figured Big Blue would need a strong draft class to make it to the promised land. The team still had major needs, despite $200 million in off season spending on free agents. The Washington Redskins were NFC East division champs last season. General manager Scot McCloughan needed to provide support to a core group. Everyone gets a subjective grade on draft day, based on personal preference.
At the 2016 NFL Draft, Giants' general manager Jerry Reese went away from trying to uncover hidden gems with every pick. With new coach Ben McAdoo in tow, the G-Men would likely have to commit to a fair amount of rookies in order to compete.
Top Picks In Giants Draft Class
I have not read a prediction that indicates the Giants hit this draft out of the park.  As NJ.com reported on May 1, 2016, Most evaluations range in the B to B+ range, with more than a few C grades. Those grades came as a result of the selection of first-round pick Eli Apple with the 10th selection.
According to Pro Football Focus, the Giants have two of the top ten graded cornerbacks in the league. Dominique Rodgers-Cromartie ( 89.3) and Janoris Jenkins (88.3) are ranked sixth and seventh. Eli Apple comes in 75th overall with a 71 grade.
Dec 18, 2016; East Rutherford, NJ, USA; Detroit Lions wide receiver Marvin Jones (11) makes a catch for a first down against New York Giants cornerback Eli Apple (24) during second half at MetLife Stadium. The Giants won 17-6. Mandatory Credit: Noah K. Murray-USA TODAY Sports
Does Apple live up to the 10th overall pick status?
That's impossible to answer right now, but Apple is progressing, I dare say it, as expected. His biggest jump should come after next season's training camp.
Ditto for Sterling Shepard. The G-Men's second choice in the draft class was widely predicted to have a good, if not great, season He has 62 catches for 653 receiving yards and eight touchdowns. Despite some wild predictions about 1,000 receiving yards, Shepard has comfortably fallen into rookie production. For now, however, he looks like a keeper. His production and upside looks to be in line with his second round draft status though.
Secondary Picks In Giants Draft Class
There were high hopes for safety Darian Thompson (3rd Round), but he broke down, not once, but twice. Guys like linebacker B.J. Goodson (4th Round), halfback Paul Perkins (5th Round) and tight end Jerrell Adams (6th Round) have the chance to make this draft special. Right now, Perkins will get the opportunity to make a difference immediately, but we shall see if he is the team's running back of the future. With Rashad Jennings declining skill set, Perkins may be just a great "bounce-back" option right now.
ESPN's Dan Graziano called it correctly after the draft, "I think Perkins offers something the other five don't — specifically, a hyper-quick shiftiness that breaks defenders' ankles and forces missed tackles. Like any fifth-round pick, he's going to have to work his way up the depth chart and contribute on special teams. But it's not insane to think he could move past the likes of Rashad Jennings, Andre Williams, Bobby Rainey and Orleans Darkwa with a strong camp and first couple of months."
Dec 22, 2016; Philadelphia, PA, USA; New York Giants running back Paul Perkins (28) runs with the ball against the Philadelphia Eagles during the first half at Lincoln Financial Field. Mandatory Credit: Bill Streicher-USA TODAY Sports
On the other hand, Goodson may be New York's future middle linebacker, despite limited playing time this year. For Adams to play at all is a plus, but let's not go crazy. The deficiencies at tight end have been well documented, and this may raise Adams' ability in our eyes. But having your sixth round selection contribution represents a bonus.
Needless to say, without these guys, and undrafted free agent Andrew Adams, Big Blue does not get to where they are.
These guys have been good, but "let's not put them in Canton on roller skates."
Redskins Draft Class
After winning the NFC East title last season, the Washington Redskins were primed for a repeat. Arguably, the team lost ground to every division foe due to their draft. It is very apparent that this division has been fueled by rookies this year.
This year, the normally astute McCloughan may have outsmarted himself, by drafting for the future at wide receiver with Josh Doctson.
"It's hard when your number one guy [Doctson] hasn't been able to play," Redskins Coach Jay Gruden said via the Washington Post on Dec. 29, 2016. "It's been disappointing for everybody, but I still think he's going to be a dynamic player for us for a long time. Su'a, we knew coming in he was going to be a guy that we teach him the defense and he'd be a jack-of-all-trades kind of guy but can run, he's 21, teach him something he can grasp on to and let him branch off. Those two guys, you can't see the rewards until two or three years down the road."
But with two 1,000 yard receivers (DeSean Jackson, Pierre Garcon) and a reliable slot man in Jamison Crowder, how much more offense did Doctson bring to the 'Skins anyway?
There's only one football.
Meanwhile with his second round pick, Washington drafted Su'a Cravens (USC). According ESPN's John Keim, "When you make the NFL as an undersized linebacker — or as a tweener between linebacker and safety — then it's probably because you have some good skills and just love to play."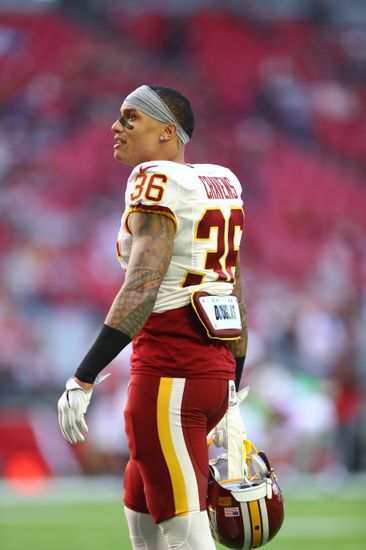 But because he remains undersized, Cravens broke down frequently this season. He will be unable to play in Sunday's make-or-break contest. And the hybrid linebacker experiment seemingly failed as well.
"Early this week, Gruden confirmed plans to move Cravens to strong safety for the final game of the season — a move that would have both addressed a need with Donte Whitner struggling and injured and given Cravens a head start on his full-time job for 2017. But a lack of progress in his recovery foiled those plans," per the Washington Post.
More from GMEN HQ
This article originally appeared on
---
---