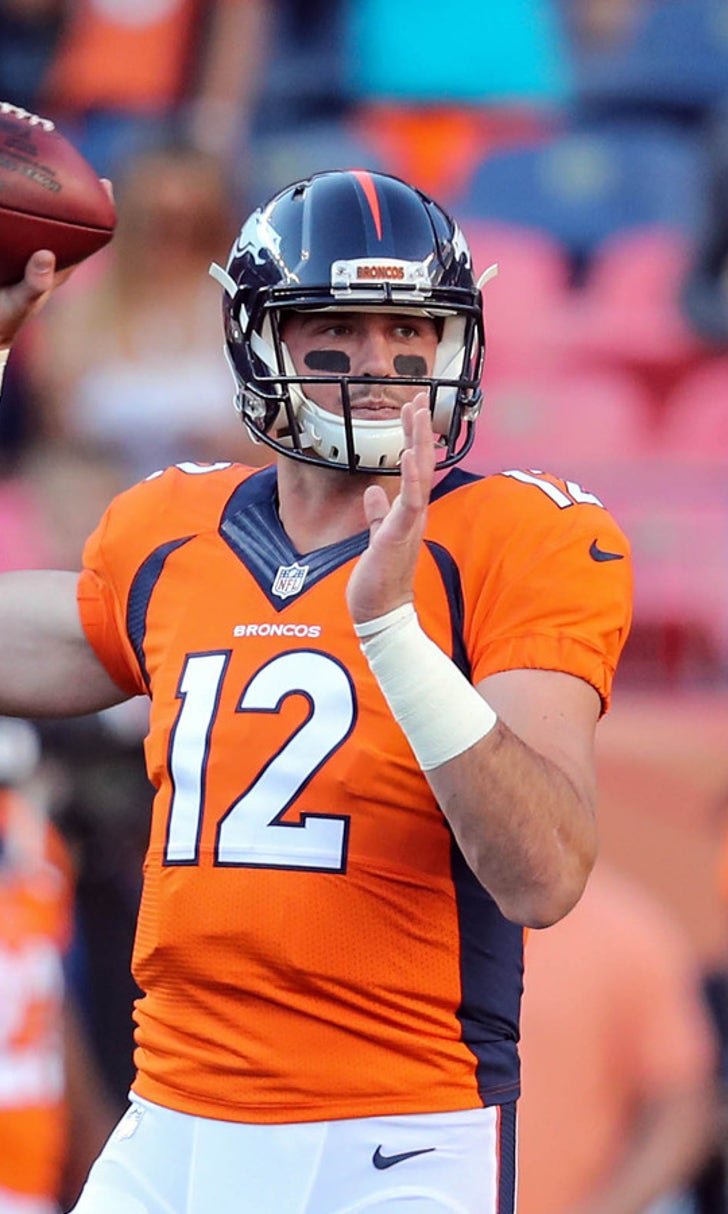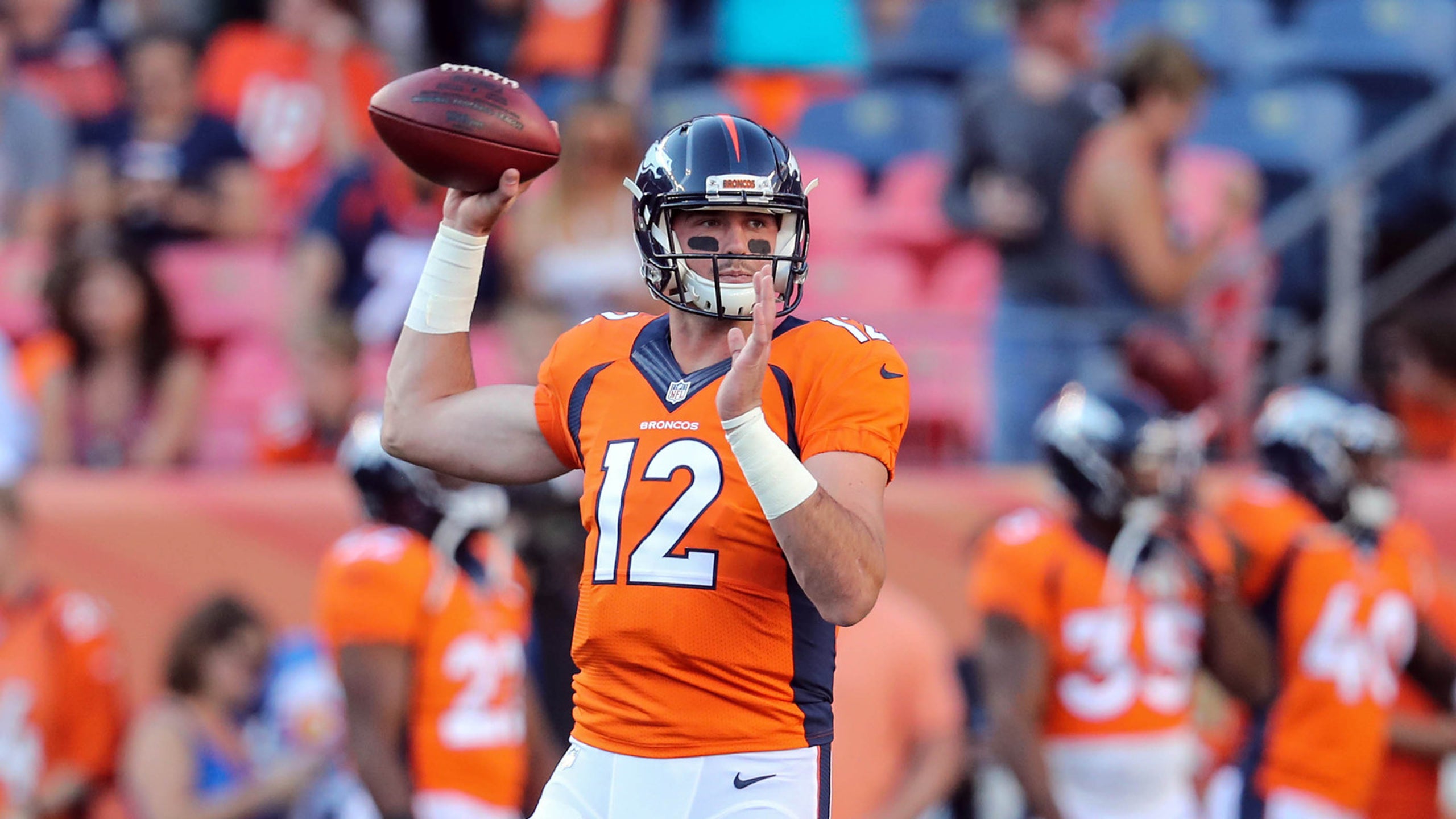 Gary Kubiak believes Paxton Lynch has a chance to win the Broncos starting job
BY foxsports • August 21, 2016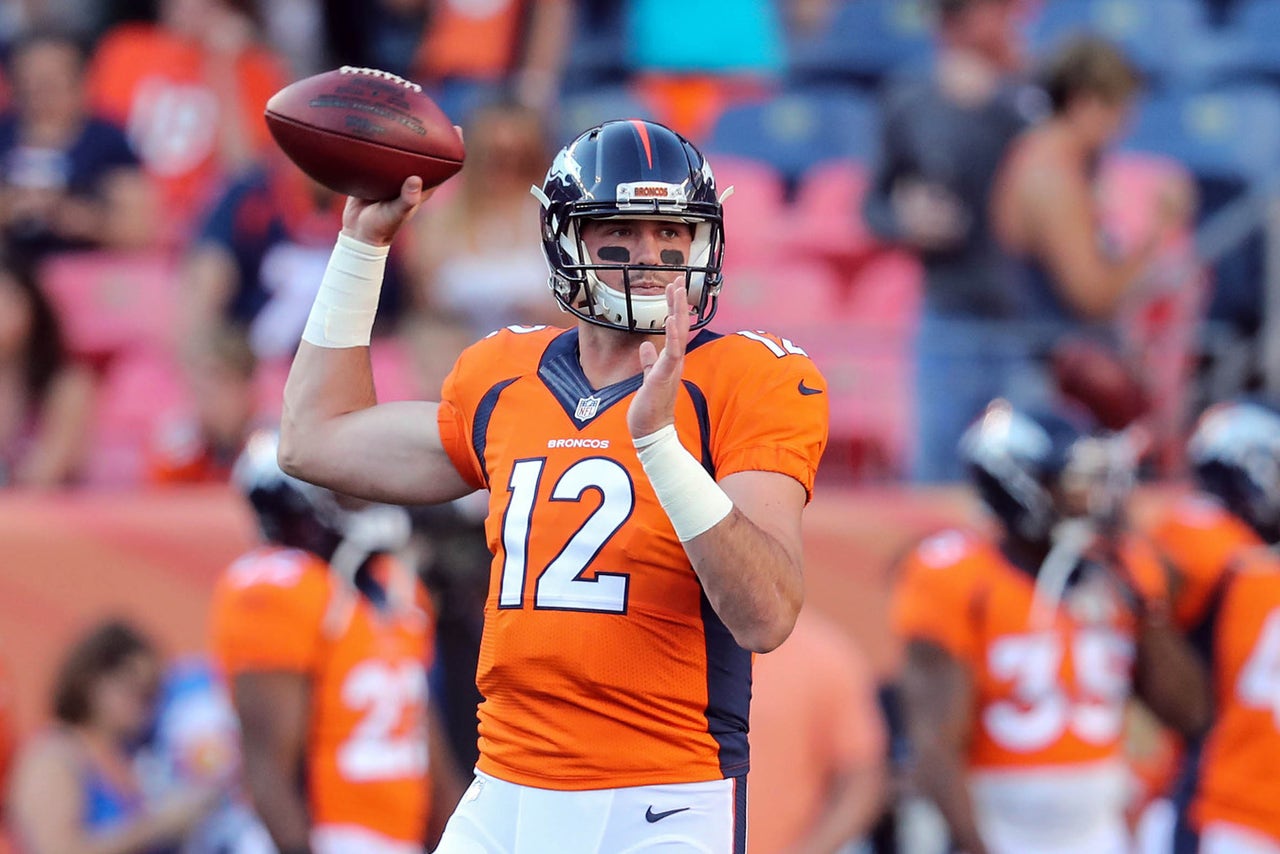 The Denver Broncos might be the defending Super Bowl champions but that doesn't mean they're above starting a rookie at quarterback. Broncos head coach Gary Kubiak hinted as much after Saturday's preseason game against the 49ers.
"He's always been in the mix," Kubiak said, via Pro Football Talk. "I just told you guys that he's behind the other two from a knowledge standpoint, but we've been out there competing every day. Everybody is in competition to play."
Lynch, whom the Broncos selected with the 26th pick after moving up in the draft, made a strong case for the starting spot Saturday, completing 15 of 26 attempts for 113 yards with two touchdowns and one interception. Mark Sanchez, who many believe will ultimately win the job, took a step back against the Niners, fumbling twice and failing to throw a touchdown.
But raw numbers might not be the determining factor in this quarterback battle. For Kubiak it's all about which quarterback gives the Broncos the best chance to defend their crown.
"I'm going to play the guy that I think is best for our team," Kubiak said. "We have three guys out there battling. Obviously [Lynch] is a young kid. He did some really good stuff tonight. He made some mistakes, too. I think I've continued to tell you guys that he is behind the others from a knowledge standpoint as far as running the group. Obviously we need to keep coming, keep bringing him along. We're going to keep working here, find the guy that we think is best for our football team and go from there."
---
---