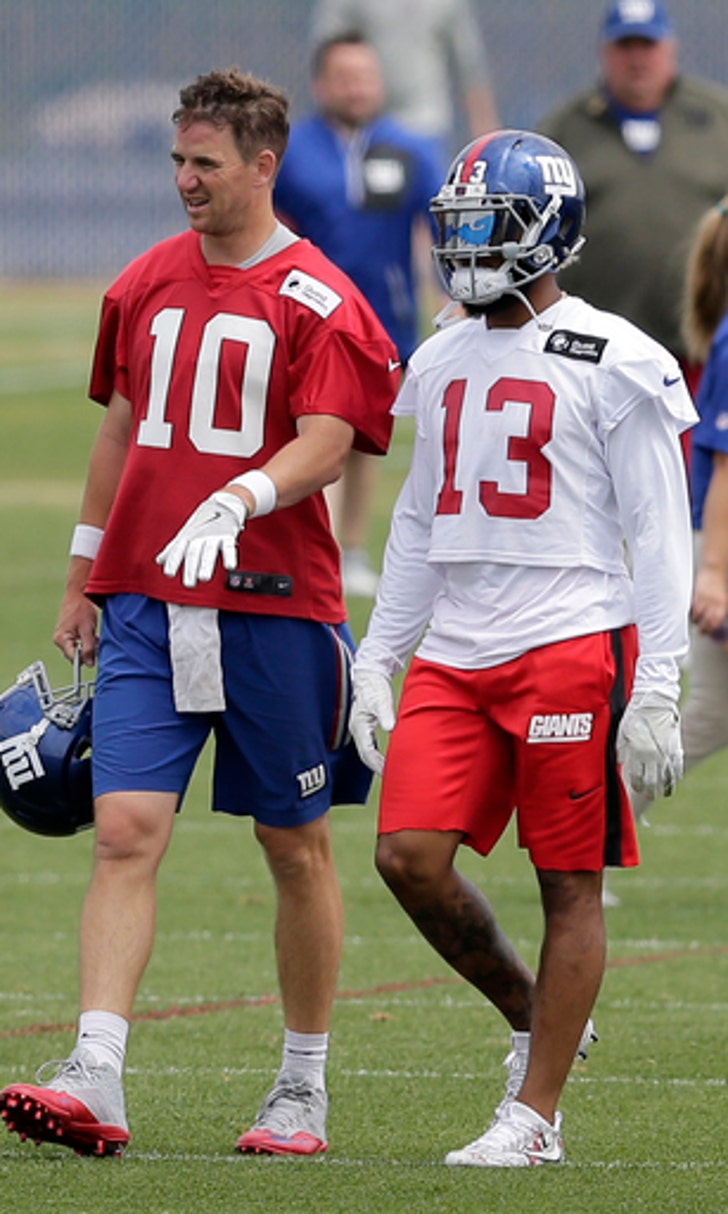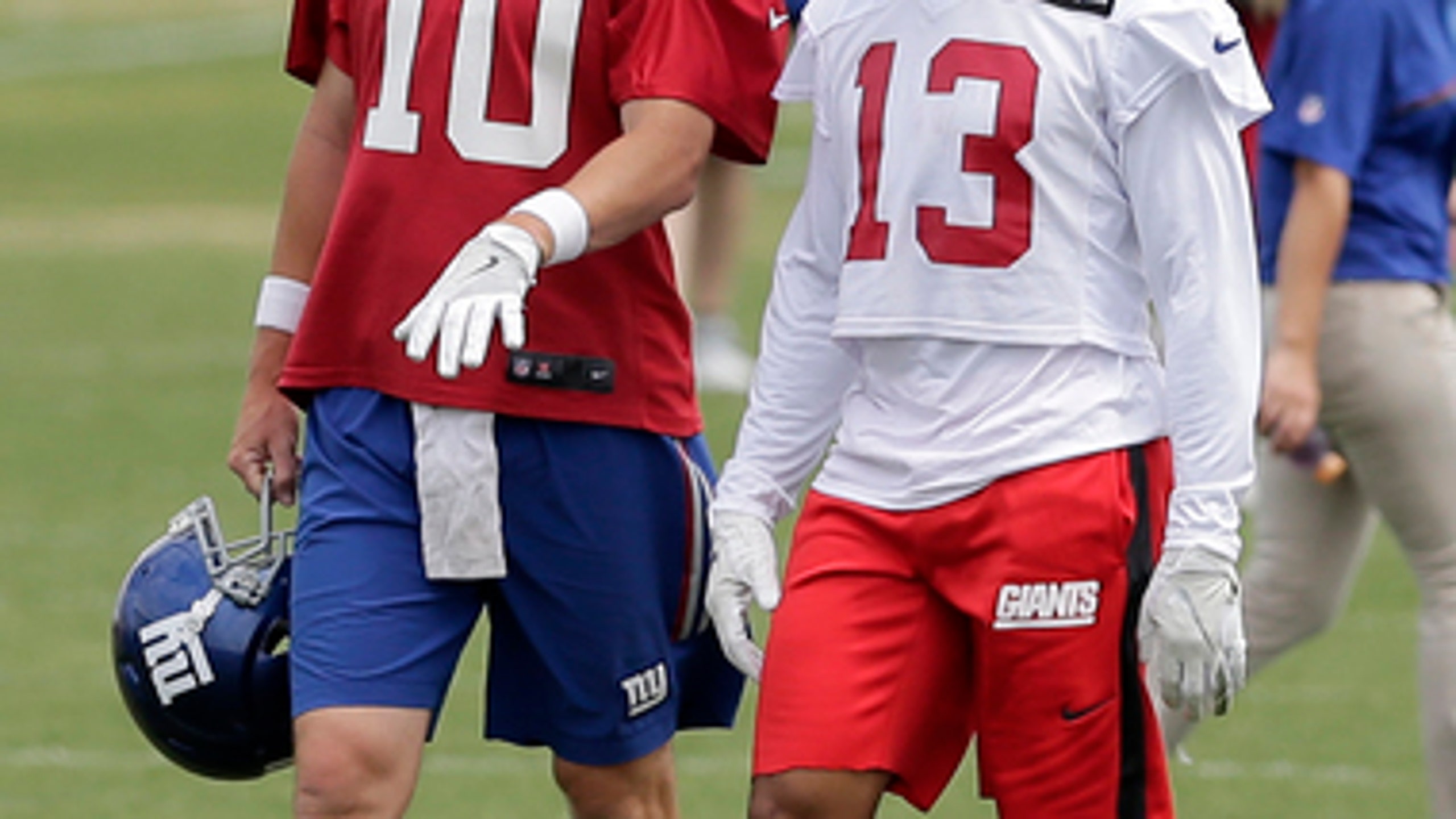 Free agent rookie Aldrick Rosas is Giants' only kicker
BY AP • June 15, 2017
EAST RUTHERFORD, N.J. (AP) Aldrick Rosas isn't your ordinary rookie free agent trying to make the New York Giants.
The 22-year-old is a placekicker from small-school Southern Oregon who suffered a major knee injury in 2014. He has not played in a regular-season game since being hurt.
Rosas got a tryout with the Tennessee Titans last summer and hit his only field goal attempt and four extra points. It wasn't good enough to get a spot on the roster.
Now the former NAIA player is getting a shot with the Giants. What's remarkable is Rosas is the only placekicker on the roster.
Robbie Gould finished last season as the team's kicker after Josh Brown was released following details of his spousal abuse were released. Gould signed as a free agent with the San Francisco 49ers.
That leaves the job to Rosas, who signed with New York after the season ended.
''My mentality is there are no free spots in the NFL,'' Rosas said during this week's three-day minicamp, which concluded Thursday. ''I just come in here and try to do my job and focus on the things I can do. Every day I come out and try to put my best performance on the practice field and get better every day.''
Rosas did not attempt one field goal during the minicamp, but the Giants are excited about his potential. The strong-legged Oakland resident said he is confident from anywhere inside 60 yards, and that touchbacks are the norm for him on kickoffs.
In his last season at Southern Oregon in 2014, 76 of his 115 kickoffs were touchbacks. He tore the anterior cruciate ligament in his kicking leg in his final game that season and missed the following season. He entered the draft in 2016 and was not taken.
Special teams coach Tom Quinn has worked to make Rosas a little more compact with this kick, which can be hard for someone who is 6-foot-2.
Quinn seems satisfied, for now.
''I think that you kind of check boxes as you go along,'' Quinn said. ''Are his times in the range? Yes. The height, the rotation, handling the wind. The different scenarios we put him in.''
The next step will be kicking in games in front of 70,000 people. In college, a big crowd was 5,000 in Ashland, Oregon.
''Coming from a small school, growing up, I never really had any pressure until now,'' Rosas said. ''So every day I think there is now more pressure in practice than it is in the game, because in practice everyone is around you. In the game, you have the field all by yourself and you can just focus on your spot and kick.''
Rosas said the weather in the Northeast will not be a problem. He said there was a 3,000-foot elevation in college and he played in snow, sleet and wind.
Coach Ben McAdoo said the team will do things in training camp to see how Rosas reacts to pressure.
''I want to see him kick in games,'' McAdoo said. ''He has done a nice job so far for us in OTAs and the offseason program, but I am looking forward to seeing him kick in games.''
Punter Brad Wing, the holder on placekicks, described Rosas as a hard-working, even-keeled person with a strong leg.
''The question mark is that he hasn't played in any games,'' Wing said. ''That is always a question mark for anybody, especially a specialist. Every one of us has to go through that. The question is can he do it in the game?''
For now, Rosas is the only kicker with the Giants, which means he gets all the reps. How he handles them may earn him a spot in the NFL.
NOTES: McAdoo ended the minicamp by telling his players to do the right things in the offseason. DE Jason Pierre-Paul said the players got the message. ''We had team meetings with a list of instructions with the better opportunities you are going to get. Trust me, I am living proof of it. You know two years ago; I probably wouldn't even be here, but I understand the distractions, so I'm good.'' Pierre-Paul mangled his right hand in a fireworks accident in July 2015.. ... LT Ereck Flowers didn't disclose how much weight he lost in the offseason, but the offensive lineman says he feels a little quicker.
---
For more NFL coverage: http://www.pro32.ap.org and http://www.twitter.com/AP-NFL
---
---