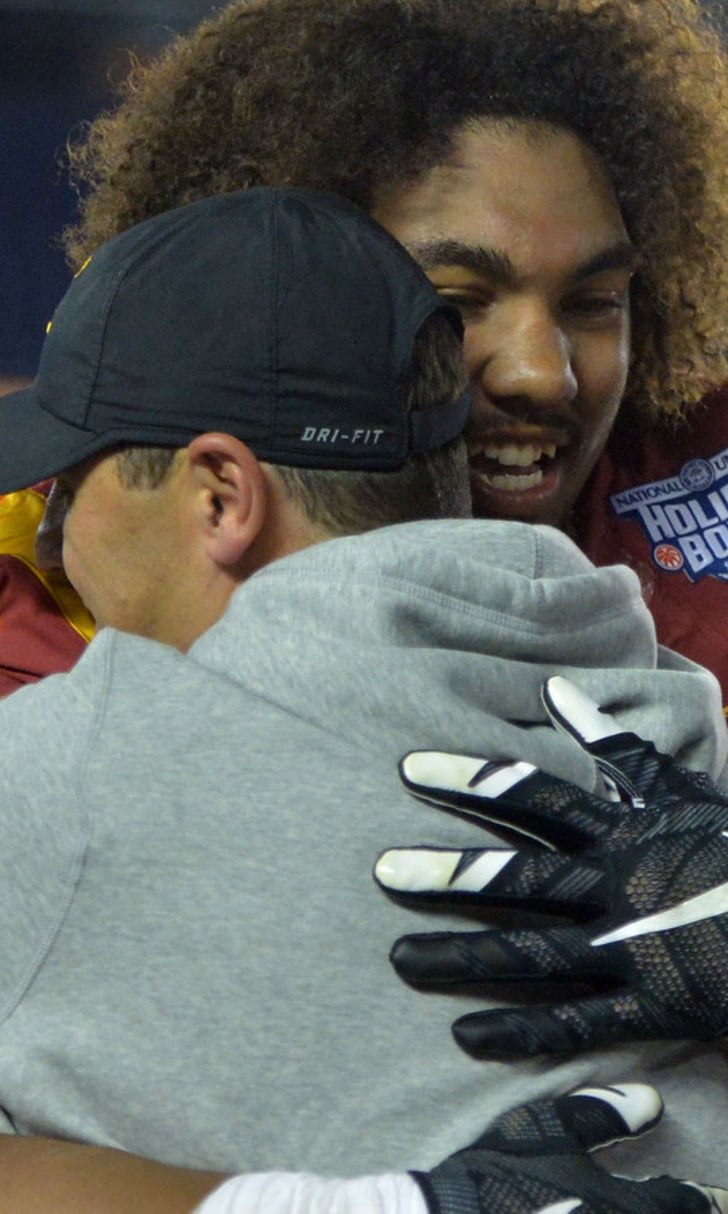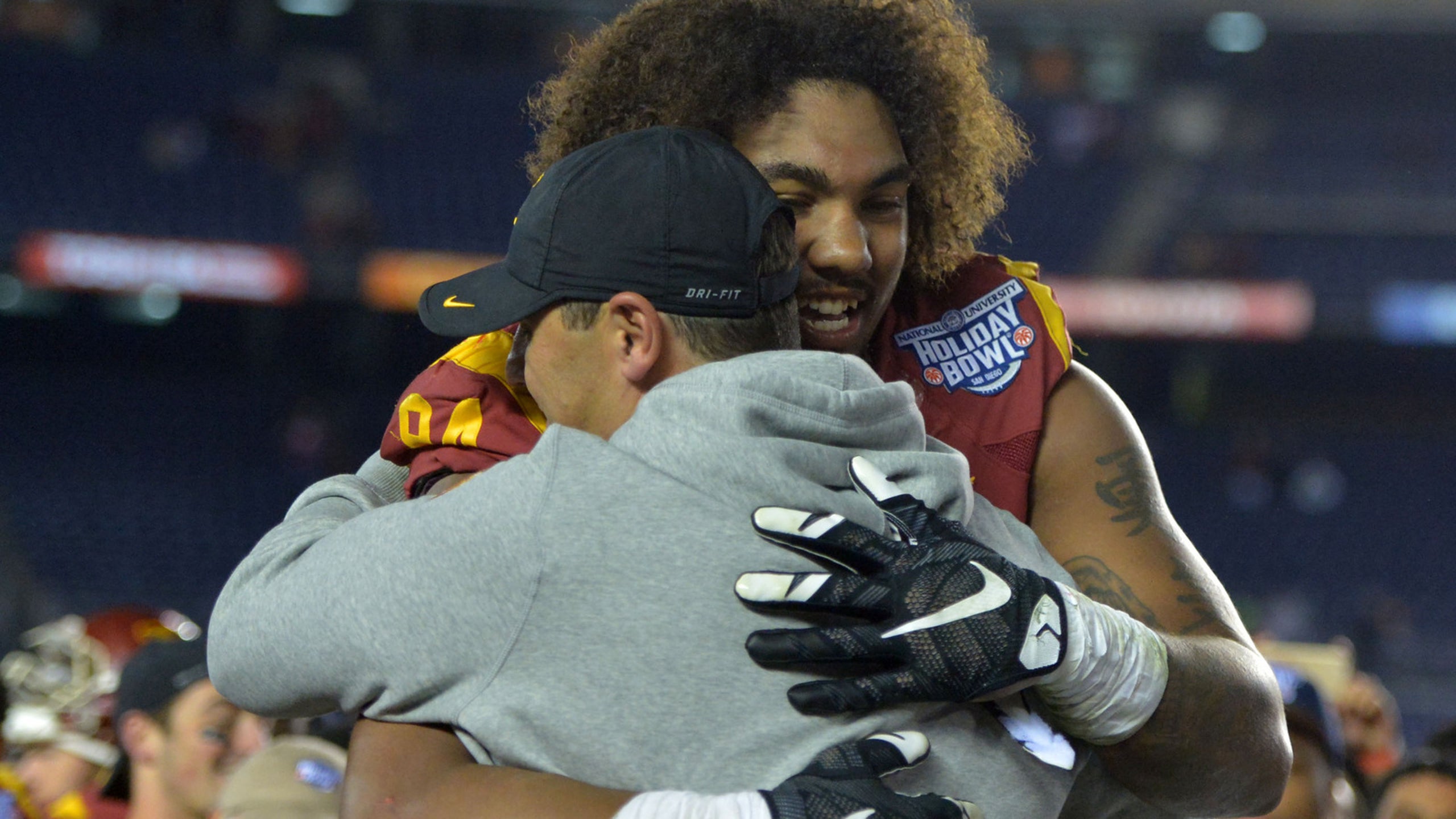 Former player Leonard Williams defends Steve Sarkisian
BY foxsports • October 13, 2015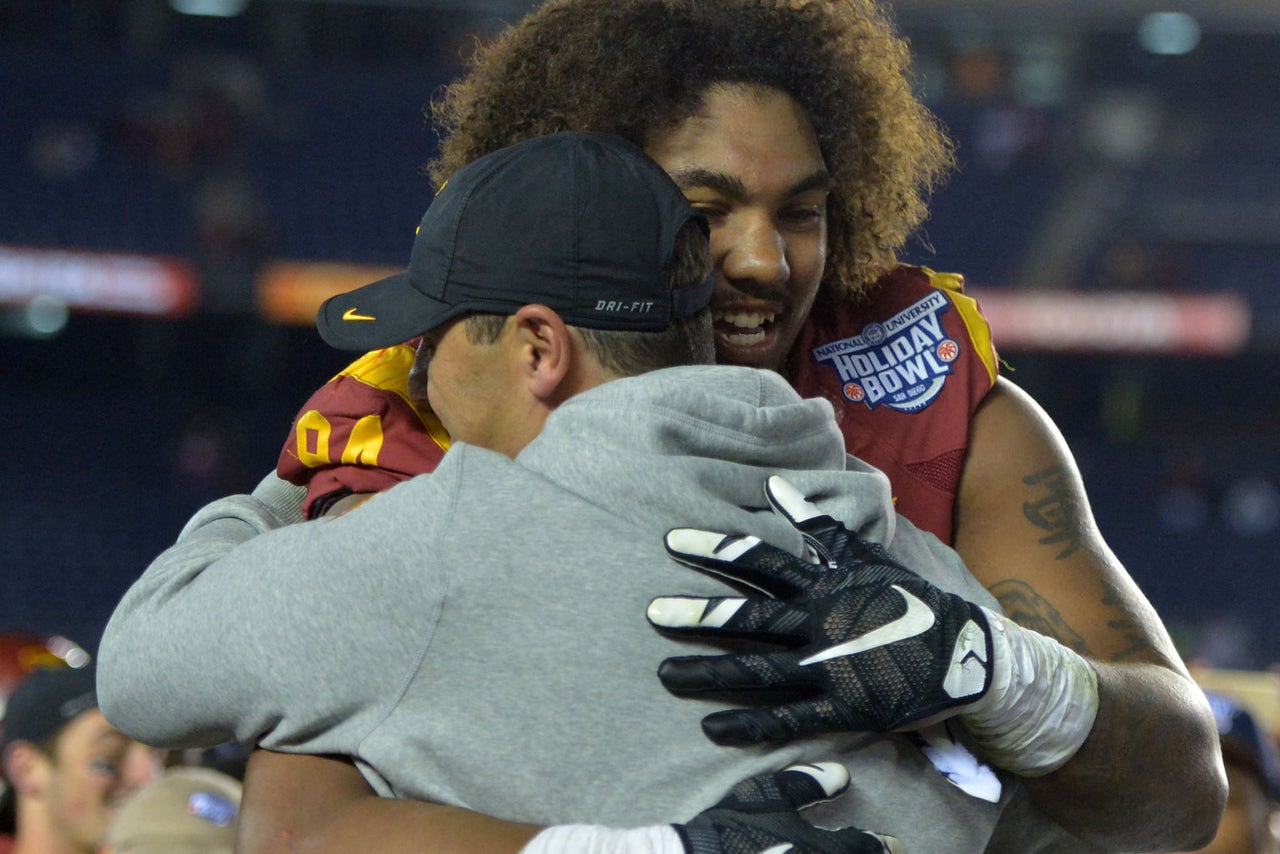 By David Kenyon
USC football fired head coach Steve Sarkisian, but he still has a supporter in ex-Trojans-turned-New York Jets defensive lineman Leonard Williams.
According to Darryl Slater of NJ Advance Media, Williams said he didn't notice alcohol problems with Sarkisian either as a player or during his return trip to Southern Cal for the team's outing last Thursday. Williams defended Sarkisian, who is taking heat from people everywhere.
"I mean, it sucks, because a lot of guys who don't know him just look at him as a bad guy, like, 'Why is he drinking?' But he's obviously going through some things."
Williams also Sarkisian was "a great guy," though he's dealing with his personal problems in a bad way.
"He's a great guy. He's always been a great guy to me. So I'm not the type of guy who is going to bash him about something like that. Everybody goes through hard times, and I guess he's just dealing with it in a bad way."
SB Nation reported Sarkisian is headed to rehab, which is a commendable step. Debates will rage on that it should've happened sooner, but revisionist history tends to be perfect. The simple fact is Sarkisian has reportedly checked in, and hopefully he can overcome this problem.
Alcoholism is no joke, and unfortunately, Sarkisian lost his job because of it. This is about Sark getting his life back on track and under control—not worrying about the USC football program.
And he'll have a supporter in Williams along the way.
More from Sportsnaut:
---
---
NFL Week 15 injury report: Analysis of Lamar Jackson, Josh Allen, Trey Hendrickson, more