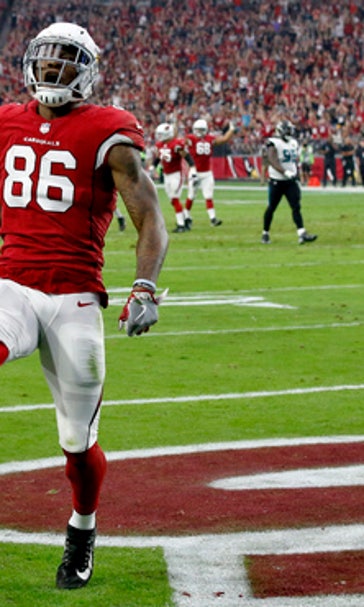 FANTASY PLAYS: Who to pick up in advance of fantasy playoffs
BY AP • November 27, 2017
This could be the most important week in fantasy football. In most leagues, Week 13 is the last week before the playoffs begin.
It's right now when fantasy players must take full stock of their roster, especially if this happens to be the last week in which players can be claimed from waivers.
If you mostly start the same players week in and week out, then having 2-3 backups at each position isn't important. What is important is claiming the obvious backups to your studs. Pittsburgh running back James Conner is a must for Le'Veon Bell owners. Just like Aaron Ekeler for Chargers running back Melvin Gordon owners. You're hoping never to start either Conner or Ekeler but at least you know if Bell or Gordon go down, you have the backup.
If your league doesn't allow claims during the playoffs than you must seriously consider not only claiming a backup quarterback, but a kicker and/or tight end, as well. Rostering two kickers is not ideal but the last thing you want is for your kicker to get hurt in Week 13, forcing you to take a zero at the position during the playoffs.
Even if you think your roster is perfect, check to see what your closest competitor needs. Perhaps they are short a player at a certain position and there is one clear cut player available at that position on the waiver wire. Well, if you're ahead of them in the claim order or have more money to spend in your free agent acquisition budget (FAAB), don't be afraid to snipe that player from them. It doesn't matter that you won't start that player, only that your opponent wanted him. Sometimes playing defense is the best offense and it doesn't matter how you win your fantasy league (as long as you're following all the rules).
---
ROD SMITH, RB, Dallas Cowboys (25 percent owned)
There is nothing truly wrong with how Alfred Morris is playing, but there is one thing that he does not do well. He's not a good pass catcher out of the backfield and with Dallas lately falling behind early and often, they need a back that can both run and receive. That back is Smith now that they have released Darren McFadden. On the subject of McFadden, watch for where he lands this week. He could have some value should he end up with the right team (Seattle?).
JAMES CONNER, RB, Pittsburgh Steelers (17 percent)
As mentioned above, this is all about insurance in case you own Bell. The Steelers haven't been shy about using Bell (free agent after the season) and he has been hurt in prior seasons, so another injury is certainly not out of the question.
JACQUIZZ RODGERS, RB, Tampa Bay Buccaneers (7 percent)
If you're wondering who will be the top pickup off the waiver wire this week, you can stop here. Doug Martin suffered a concussion Sunday and appears questionable at best to play in Week 13. There is really never a timetable when it comes to concussions. Some players recover quickly, while others do not. If Martin can't play for any length of time, then Rodgers would start for TB and as we know, every starting RB has value.
MIKE DAVIS, RB, Seattle Seahawks (3 percent)
The Hawks haven't been able to run the ball with any kind of consistency all season. Davis had some success in Week 11 before leaving with a groin injury and missing Week 12. Coach Pete Carroll has already stated that Davis will return for the game Sunday versus Philadelphia. True, it's not the best matchup on the board but why leave a possible starting RB for someone else to grab?
TYRELL WILLIAMS, WR, Los Angeles Chargers (19 percent)
Phillip Rivers is smoking hot right now. Keenan Allen can't continue the pace he's on as defensive coordinators will look to slow him down by either bracketing him or having a safety play over the top. With Mike Williams out with a knee injury, Tyrell should see nothing but single coverage from here on and he has the ability to make the big plays.
RICKY SEALS-JONES, TE, Arizona Cardinals (4 percent)
It's hard to explain the success of Seals-Jones over the past two games. This is a player that wasn't on anyone's fantasy radar with the possible exception of QB Blaine Gabbert. Since Gabbert has taken over the starting job, Seals-Jones has been targeted 11 times in two games and has scored three times. That's enough for the fantasy world to take notice and possibly even start him.
---
This column was provided to The Associated Press by the Fantasy Sports Network, http://FNTSY.com
---
---