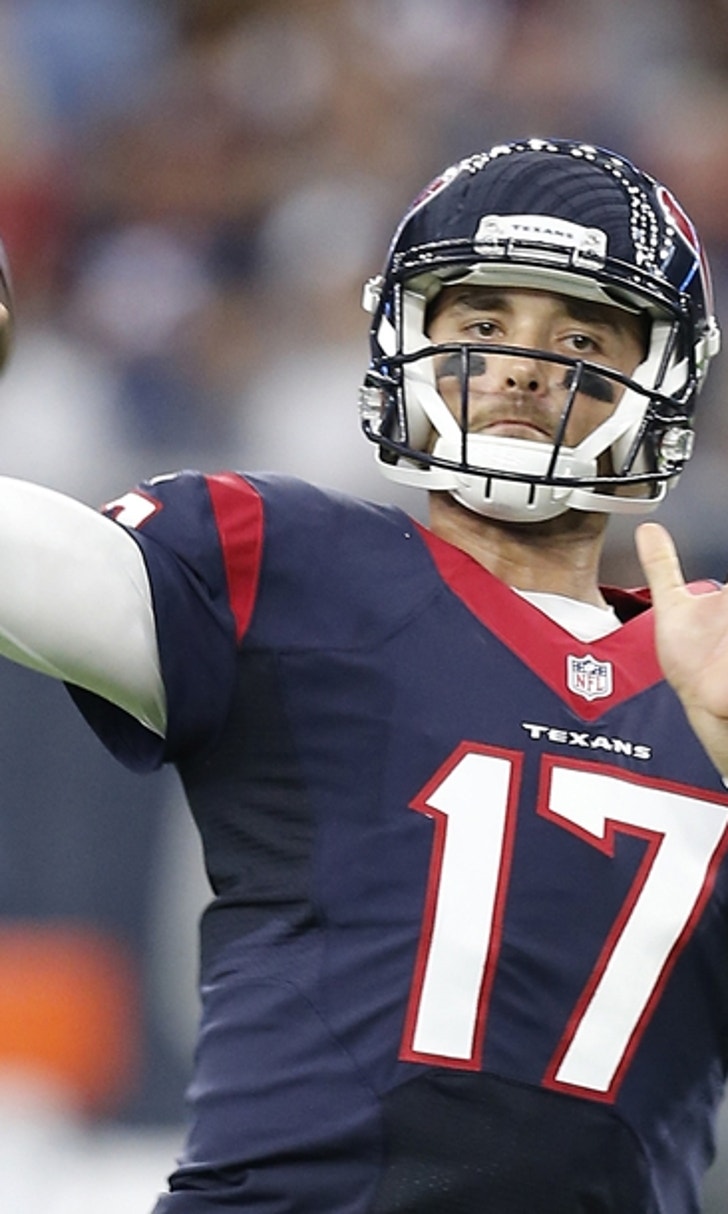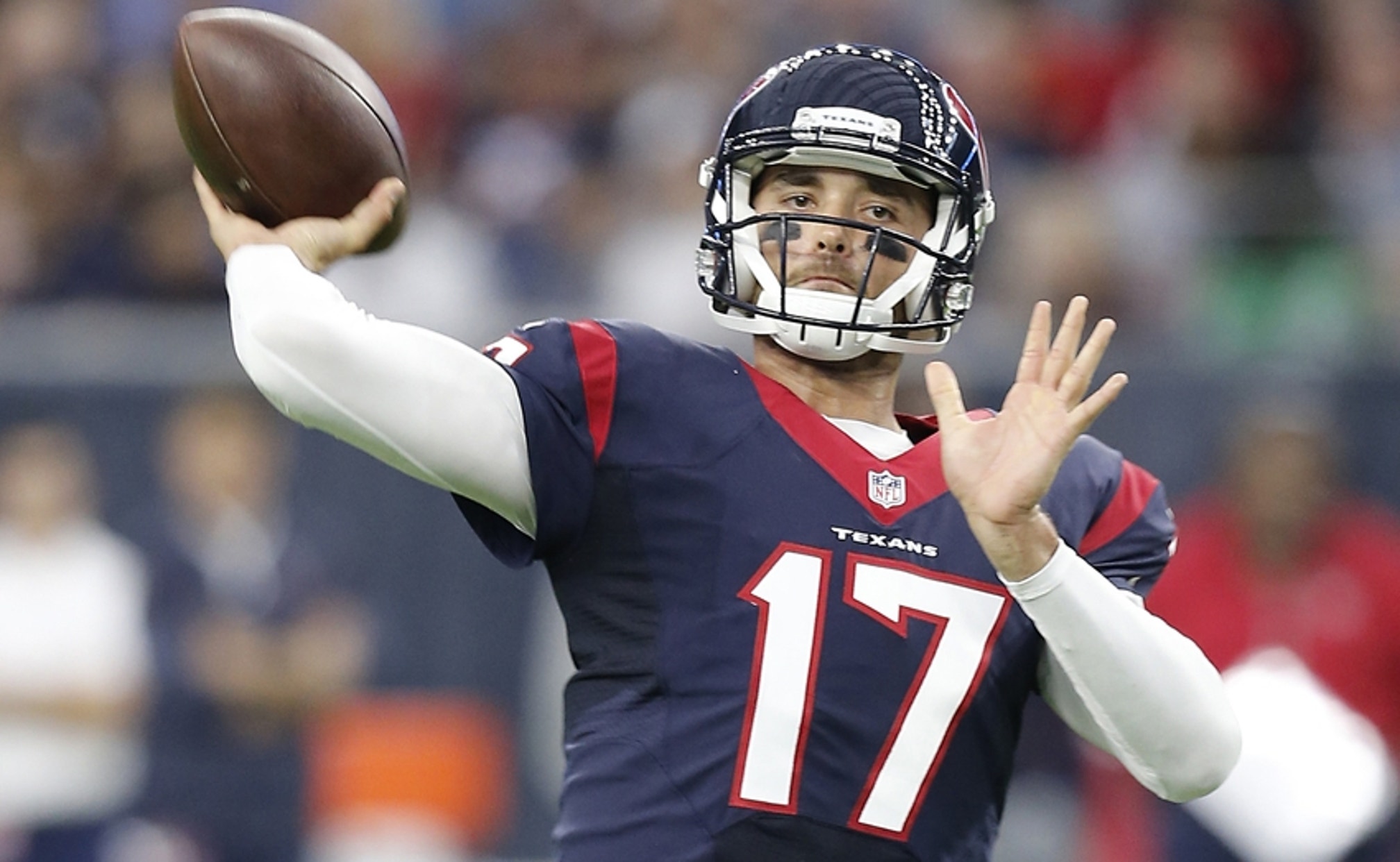 Fantasy Football: Top 10 Sleepers for Week 1
BY foxsports • June 30, 2017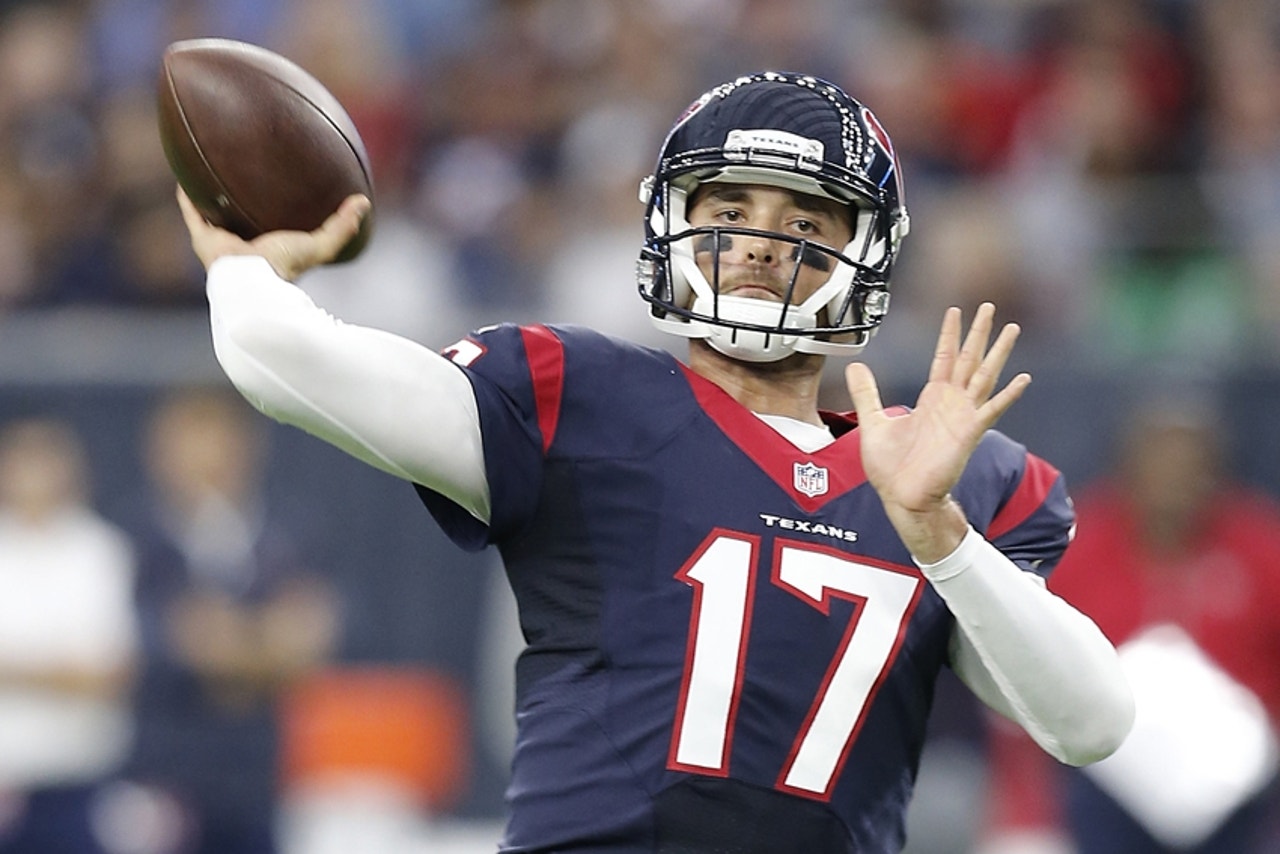 As Fantasy Football is finally upon us, keep an eye on these top 10 sleepers for Week 1 of the 2016 NFL season.
Fantasy Football is finally here! Owners all across the globe have been waiting for this moment for quite some time as leagues finally start coming to fruition. Moreover, it's time for new sleepers to emerge, new studs to form, and so on in your respective leagues.
Week 1 features a Super Bowl 50 rematch between the Denver Broncos and Carolina Panthers to start the season off well with Thursday Night Football. It will set the tone to see just how different this upcoming season will be, especially from a fantasy football point of view.
This week, keep an eye on quarterbacks debuting for the first time on their respective teams and running backs ready to make the highlight tapes. Be sure to see if fellow fantasy owners are willing to trade for some of the top sleepers this week. Favorable matchups will make the first week of the regular season an exciting one to watch, but could also swing your fantasy matchup if you find the right sleeper.
Here are the top 10 fantasy football sleepers for Week 1 of the 2016 NFL season.
Aug 27, 2016; Denver, CO, USA; Denver Broncos running back Devontae Booker (20) runs the ball in the third quarter against the Los Angeles Rams at Sports Authority Field at Mile High. The Broncos defeated the Rams 17-9. Mandatory Credit: Isaiah J. Downing-USA TODAY Sports
10. Devontae Booker, RB — Denver Broncos
As the Panthers hit the road to face the Broncos, the latter will have a completely different look to them. The Broncos, after winning Super Bowl 50, have been completely transformed. Of course, their defense will still be a force to reckon with, but their offense is a different story. Quarterback Peyton Manning retired and Brock Osweiler bolted via free agency to the Houston Texans.
The Broncos will still field a formidable team, but their offense will be completely shifted to a run-oriented attack. That's why for this Week 1 matchup, be sure to start rookie running back Devontae Booker.
Though he might not be listed as the starter, it shouldn't be long before he takes that position on the depth chart. With speed, an ability to turn on the jets at any given moment and the fact that he'll want to start his rookie season off with a bang, Booker will have a big game for the Broncos.
Jun 16, 2016; New Orleans, LA, USA; New Orleans Saints tight end Coby Fleener (82) waits to start a drill with the tight ends during the final day of minicamp at the New Orleans Saints Training Facility. Mandatory Credit: Derick E. Hingle-USA TODAY Sports
9. Coby Fleener, TE — New Orleans Saints
As the Oakland Raiders come to town to face the New Orleans Saints, it should be quite the showdown between two amazing quarterbacks. Expect a shootout between Drew Brees and Derek Carr as both featured high-octane offenses ready to put on a show.
Tight end Coby Fleener for years now on the Indianapolis Colts was always in the shadow of Dwayne Allen. He bolted via free agency to have an opportunity to be a featured tight end on an offense that was in dire need of some playmakers.
Fleener now gets to play with Brees, who will undoubtedly use him heavily on offense, especially in red zone formations. While the Raiders have a good defense, Fleener will have a big day in his first game with the Saints.
Expect Fleener to work his magic and create great mismatches to have the Saints leave this game victorious. The Raiders have a good outlook for 2016, but they will more than likely start the season off with a loss.
Aug 14, 2016; Santa Clara, CA, USA; Houston Texans quarterback Brock Osweiler (17) signals before the play against the San Francisco 49ers during the first quarter at Levi
8. Brock Osweiler, QB — Houston Texans
When Osweiler left the Broncos for a guaranteed starting spot with the Houston Texans, it was exactly what the franchise needed to push the envelope. For years now, they've had terrible quarterback play that held the franchise back from going the distance.
Now with Osweiler under center, he's ready to prove his worth that years of studying from Manning, can put it all together and produce serious results. As the Texans welcome the Chicago Bears in Week 1, expect to see them make a huge example out of them.
Osweiler will pick apart the Bears' offense with ease and precision while posting a big game in his debut with the Texans. He's young, has a good arm, and possesses a high enough football IQ to put the Texans in a very good position to once again make the NFL Playoffs in 2016.
It all starts now as Osweiler will start the season off with a big win and show his critics that he's the perfect guy for what the Texans need to get to the next level.
Aug 27, 2016; East Rutherford, NJ, USA;New York Jets quarterback Ryan Fitzpatrick (14) hands the ball off to New York Jets running back Bilal Powell (29) in the 1st half at MetLife Stadium. Mandatory Credit: William Hauser-USA TODAY Sports
7. Bilal Powell, RB — New York Jets
The New York Jets are set to start a schedule that is so brutal, it will prove to see if they're truly contenders or pretenders. They welcome the Cincinnati Bengals in their Week 1 matchup and will need a lot of help from their offensive playmakers to beat one of the better teams in the NFL.
Running back Bilal Powell has always been a dual-threat kind of player for the Jets. When healthy, he's been a catalyst on offense and been a key part in keeping those chains moving with his ability to be a threat as a running back or receiving option.
It won't be easy but offensive coordinator Chan Gailey will have quite the game plan to take down the Bengals. Expect to see Powell be an X-factor in this matchup and keep the Bengals' defense guessing as to what is coming next.
The Jets will surprise many with a shocking win over the Bengals, thanks mostly in part to a huge game both on the ground and through the air with Powell.
6. Torrey Smith, WR — San Francisco 49ers
Things have tremendously changed for the San Francisco 49ers this offseason. Most notably sporting a new head coach in Chip Kelly, the 49ers could be a surprise team or end up being one of the worst in the NFL. It will be interesting to watch unfold to say the least.
As the 49ers welcome in the Los Angeles Rams to start what should be an epic California rivalry, starter Blaine Gabbert will need someone to step up and be a difference-maker on offense. That's why in this matchup, fantasy owners should highly consider starting wide receiver Torrey Smith.
Coming off one of the worst seasons of his career last year, he's going to want to prove his worth right out the gates against the Rams. While the Rams' defensive front is solid, their defensive secondary will have their hands full with a revitalized Smith. If it's one thing Kelly knows is how to run a lights-out offense. Expect to see Smith used heavily in this matchup and get into a nice rhythm to have a bounce back season.
Aug 27, 2016; Oakland, CA, USA; Oakland Raiders running back DeAndre Washington (33) celebrates with Raiders guard Gabe Jackson (66) after scoring a touchdown against the Tennessee Titans during the first half at Oakland-Alameda Coliseum. Mandatory Credit: Kirby Lee-USA TODAY Sports
5. DeAndre Washington, RB — Oakland Raiders
There is always excitement in the air when it comes to rookies, especially running backs that are ready to make some noise in their first year in the NFL. It's no secret that the Raiders are ready to finally be a contending team straight to the playoffs as their ground game will be important for such success.
Since the Raiders will have their hands full with the Saints this week, they have a fighting chance with running back DeAndre Washington. The Saints' defense isn't good at stopping the run at all as once Washington gets going, it'll be hard to contain him.
Thanks to his speed and tough running style, expect to see him have a very good game against the Saints. He should easily be able to rack up a good amount of yards and perhaps a touchdown or two.
He might not be popular now in fantasy football but make no mistake about it, over time, you'll know Washington very well. He has the talent to surprise many, especially in Week 1.
Sep 1, 2016; Cleveland, OH, USA; Cleveland Browns quarterback Robert Griffin III (10) look to pass as Chicago Bears defensive tackle Jonathan Bullard (74) defends during the first half at FirstEnergy Stadium. Mandatory Credit: Ken Blaze-USA TODAY Sports
4. Robert Griffin III, QB — Cleveland Browns
The time is now for quarterback Robert Griffin III to finally silence all his critics in that. For a while now, RG3 has heard he's never going to have major success again due to his unique style of play. Now with the Cleveland Browns, Griffin has a golden opportunity to hush those detractors once and for all.
As the Browns hit the road to face the Philadelphia Eagles in Week 1 action, Griffin has the potential to surprise the fantasy world by putting up a huge game. Expect to see him do what he did best just a few years ago in this matchup.
Still a dual-threat quarterback, Griffin will rack up a plethora of yards both on the ground and through the air. The Eagles' defense won't be able to contain him as it will be such a great sight to see him do well on a team many expect to not amount to much in 2016.
If the Browns are to have any success this upcoming season, it all starts now with how Griffin sets the tone against the Eagles. Expect to see Griffin play very well, inspired, unlike any other time we've seen him before.
Aug 27, 2016; East Rutherford, NJ, USA; New York Jets running back Matt Forte (22) rushes the ball against the New York Giants during the first quarter of the preseason game at MetLife Stadium. Mandatory Credit: Vincent Carchietta-USA TODAY Sports
3. Matt Forte, RB — New York Jets
When it comes to running back Matt Forte of the Jets, he's ready to bring his "workhorse" mentality to the city that never sleeps. Not only does he have a chip on his shoulder due to the Chicago Bears not wanting to re-sign him this offseason, but to prove that he can be a viable starting running back in the NFL.
As the Jets are set to face the Bengals in Week 1, fantasy owners should highly consider starting both Forte and Powell thanks to their one-two punch on offense. One of the main strengths of the Jets besides their defense will be their rushing attack.
Both will get a plethora of reps and since Forte is the starter, makes sense to have him be the main man behind establishing the run. Both players are decent receiving options as they will set the tone of this game by having a ground game worthy of winning the time of possession battle.
Forte will prove that age is nothing and that at 30 years old. He still has a ton of football left to play. The Jets got a keeper in Forte and fantasy owners will be pleasantly surprised what he does in Week 1.
Aug 28, 2016; Minneapolis, MN, USA; Minnesota Vikings wide receiver Laquon Treadwell (11) during a preseason game against the San Diego Chargers at U.S. Bank Stadium. The Vikings defeated the Chargers 23-10. Mandatory Credit: Brace Hemmelgarn-USA TODAY Sports
2. Laquon Treadwell, WR — Minnesota Vikings
It's such a sad situation with quarterback Teddy Bridgewater's knee injury. However, the Minnesota Vikings promptly traded for quarterback Sam Bradford with hopes of salvaging the season.
All hope is not lost as Bradford is a decent replacement and, considering this will be the best team he's ever played on, could produce some nice results. As the Vikings hit the road to face the Tennessee Titans in Week 1, Bradford will quickly have a great relationship with wide receiver Laquon Treadwell.
As he prepares for his first season in the NFL, Treadwell has all the attributes of a future star in the making. He brings an impressive resume from his collegiate career at Mississippi and against the suspect Titans' defense, will get off to a hot start in Week 1.
Fantasy owners should throw Treadwell as either their WR2 option or FLEX since he will surprise many in this Week 1 matchup.
Aug 25, 2016; Seattle, WA, USA; Dallas Cowboys quarterback Dak Prescott (4) passes against the Seattle Seahawks during the first half of an NFL football game at CenturyLink Field. Mandatory Credit: Kirby Lee-USA TODAY Sports
1. Dak Prescott, QB — Dallas Cowboys
Quarterback Dak Prescott is entering a situation most rookies could never even dream of. After lighting up the charts during the preseason, Prescott is now the starting quarterback of the Dallas Cowboys due to the unfortunate back injury to quarterback Tony Romo.
Of course, the preseason is meaningless compared to the regular season. But Prescott is set to welcome in the New York Giants for his Week 1 debut. He has the talent and ability to truly be incredible, especially when it comes to his fantasy value. Fantasy owners might consider it too risky, but considering the woes of the Giants' defensive secondary, should put Prescott into their starting lineups.
Prescott has an incredible arm and behind the top offensive line in football and with a plethora of weapons in his arsenal, he has superstar written all over him. Start him this week in fantasy since he will more than likely be the talk of the week when all is said and done.
More from NFL Spin Zone
This article originally appeared on
---
---