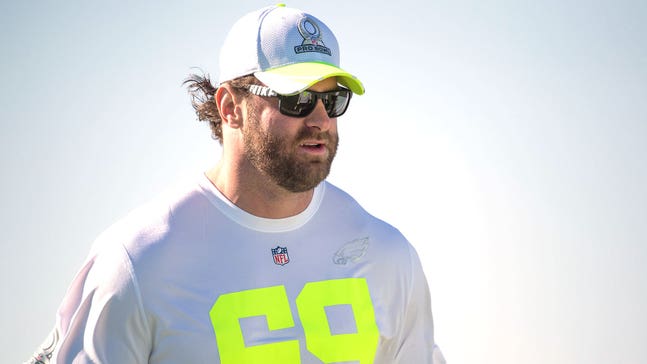 Evan Mathis finds continuing career is in the cards in Arizona
Published
Mar. 18, 2016 11:35 a.m. ET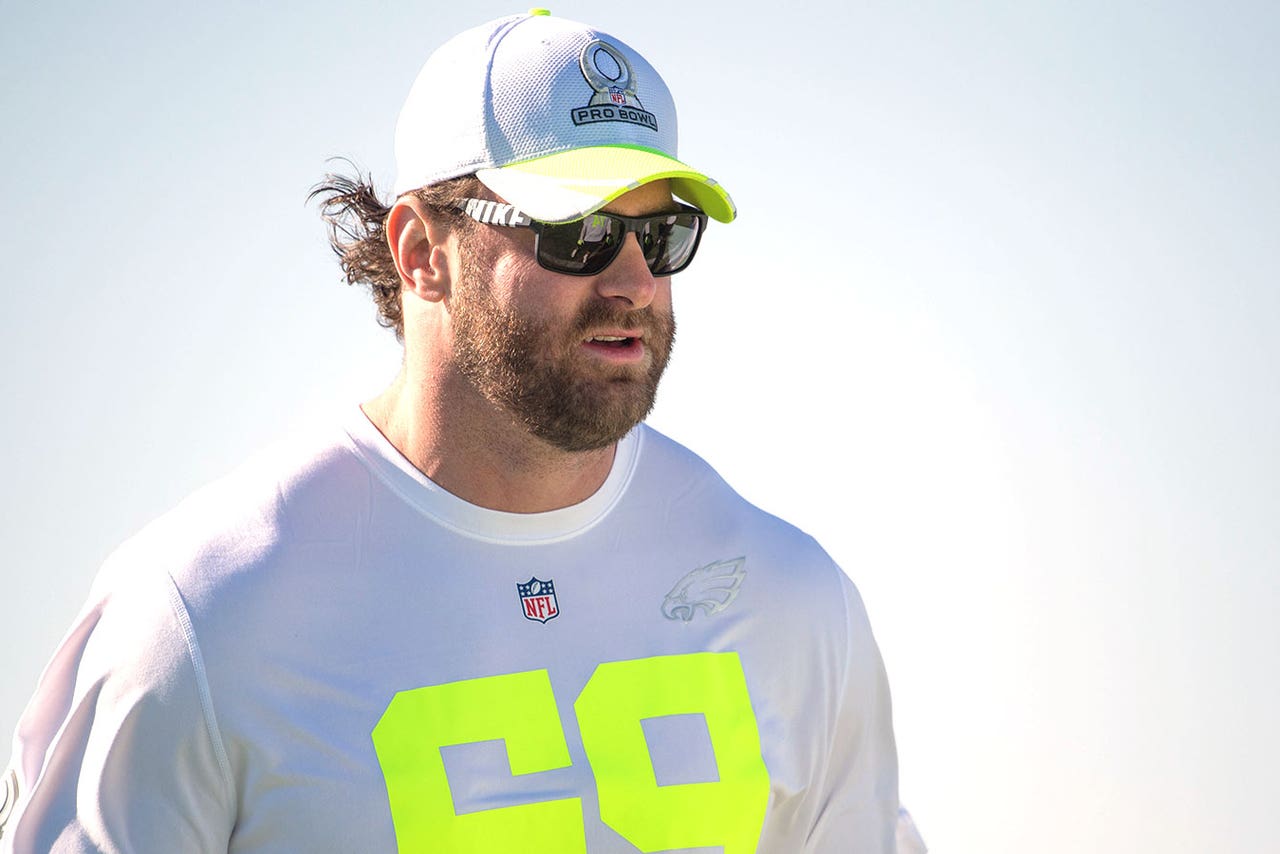 Peyton Manning wasn't the only Denver Broncos player who battled back from a debilitating leg injury, regained his starting spot for the playoffs and began weighing retirement shortly after the franchise won Super Bowl 50.
Left guard Evan Mathis went through a similar ordeal last season as Manning, whose partially-torn plantar fascia caused him to miss seven starts before returning. Mathis suffered hamstring and ankle injuries that took such a physical and mental toll he considered walking away from football once the Broncos captured the Lombardi Trophy with a 24-10 victory over Carolina.
Unlike the older Manning, the 34-year-old Mathis wasn't ready to call it quits quite yet after 12 NFL seasons. He signed a one-year contract with Arizona earlier this week that could pay him $6 million through incentives.
"I was at the point where I wasn't sure whether I was going to keep playing or not because when I commit to a team I have to be all-in," Mathis told co-host Bill Polian and me Thursday night on SiriusXM NFL Radio. "I only wanted to do it if the scenario was right and for a team that I thought had a shot to go all the way again."
Enter the Cardinals, who were looking to upgrade their interior offensive line after posting three straight years of double-digit wins and reaching the second round of last season's playoffs. Adrian Wilson, a former Cardinals safety who now works for the team, made a recruiting pitch that helped sell Mathis even if it will require him to learn a different position.
Mathis said incumbent Mike Iupati is remaining at left guard. That means Mathis will shift to right guard, a spot he hasn't played in a game (sans the Pro Bowl) since his second NFL season with Carolina in 2006.
"It's like if you're playing baseball and batting right-handed and you shift to left-handed," Mathis said. "In football, it's not that drastic but it's kind of close. You're changing your dominant hand and foot and the way you step and the weight distribution in your stance and while you're running.
"It's all about mirroring the technique from the other side. You have to make it second nature and get into a rhythm to do it."
Mathis found it difficult to get into a rhythm with the Broncos after signing late in the preseason two months following his Philadelphia Eagles release. Mathis suffered a hamstring tear in early October against Minnesota that grew progressively worse over the next few weeks, leaving the back of his leg a grotesque shade of black and blue.
Mathis toughed it out and continued to start with Denver's bye in Week Seven helping the recovery process. When he was moving beyond the hamstring ailment, Mathis suffered a grade-two high ankle sprain in Week 11 against Chicago.
"When you push up and try to stay on your toes, your ankle won't do it for you," Mathis said. "Your ligaments become too loose."
Mathis then aggravated the injury when forced into emergency duty against Denver when Louis Vasquez was sidelined by a groin injury.
"I played on one ankle," Mathis admitted.
Although he returned to start the next two games, Mathis kept re-injuring the ankle and was held out of the final three regular-season contests. Even when he did return for the playoffs, Mathis was never completely healthy.
"It's not fun when you're an athlete," Mathis said. "It's really good when you're at your full capacity. But when something pops up and you can't be full strength, it's just annoying."
Mathis has since undergone arthroscopic surgery on his right ankle to remove bone chips, adding that the procedure "already has done wonders for me." The time away from football also has allowed Mathis to reflect upon a 2015 season that he describes as a "surreal experience."
One of those things Mathis could never have envisioned at this time last year when he was butting heads with former Eagles head coach Chip Kelly: Getting to block for Manning on a championship team.
"He's just a complete professional at every aspect of the game on and off the field," Mathis said of Manning. "The way he carries himself, the way he prepares ... He just really does his homework, knows what he's going to see from the opposing defenses, and does a great job with communication and disguising plays and getting us in the right situation."
Such experience helped contribute to the decision by Broncos coaches to bench Brock Osweiler in the regular-season finale and reinsert Manning into the first-team lineup.
"When you're under pressure and in a big game or anything like that, you know Peyton has been there before," Mathis said. "It's much easier for him to keep his composure."
The definition of a late bloomer, Mathis made only 22 starts for three teams (Carolina, Miami and Cincinnati) in his first seven NFL seasons before finding his niche with Philadelphia in 2011. Mathis paid homage to his Eagles roots when signing a Cardinals contract that will pay him the unusual sum of $1,000,069 in base salary this upcoming season.
"Ever since I changed my (jersey) number to 69 in Philly and started growing my hair out the same year, it's the reason for all my success," Mathis said with a laugh. "I was just having fun with it."
The elation will continue if Mathis can help the Cardinals win their first Super Bowl title.
---
---