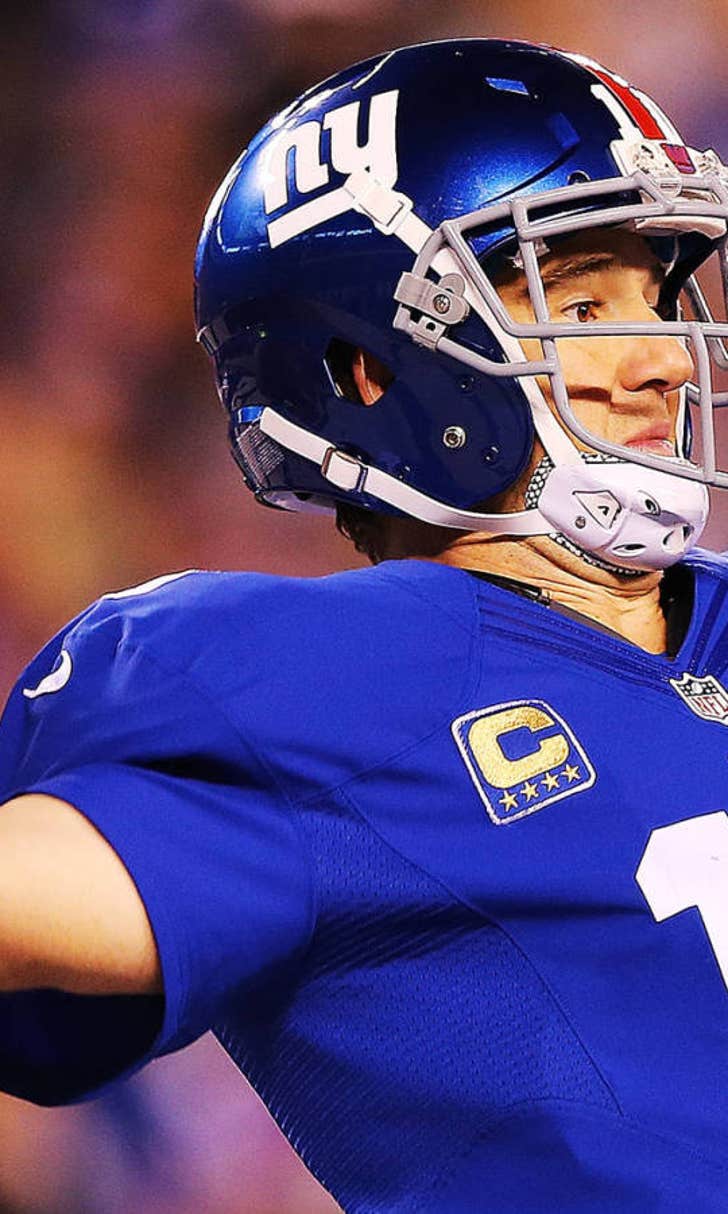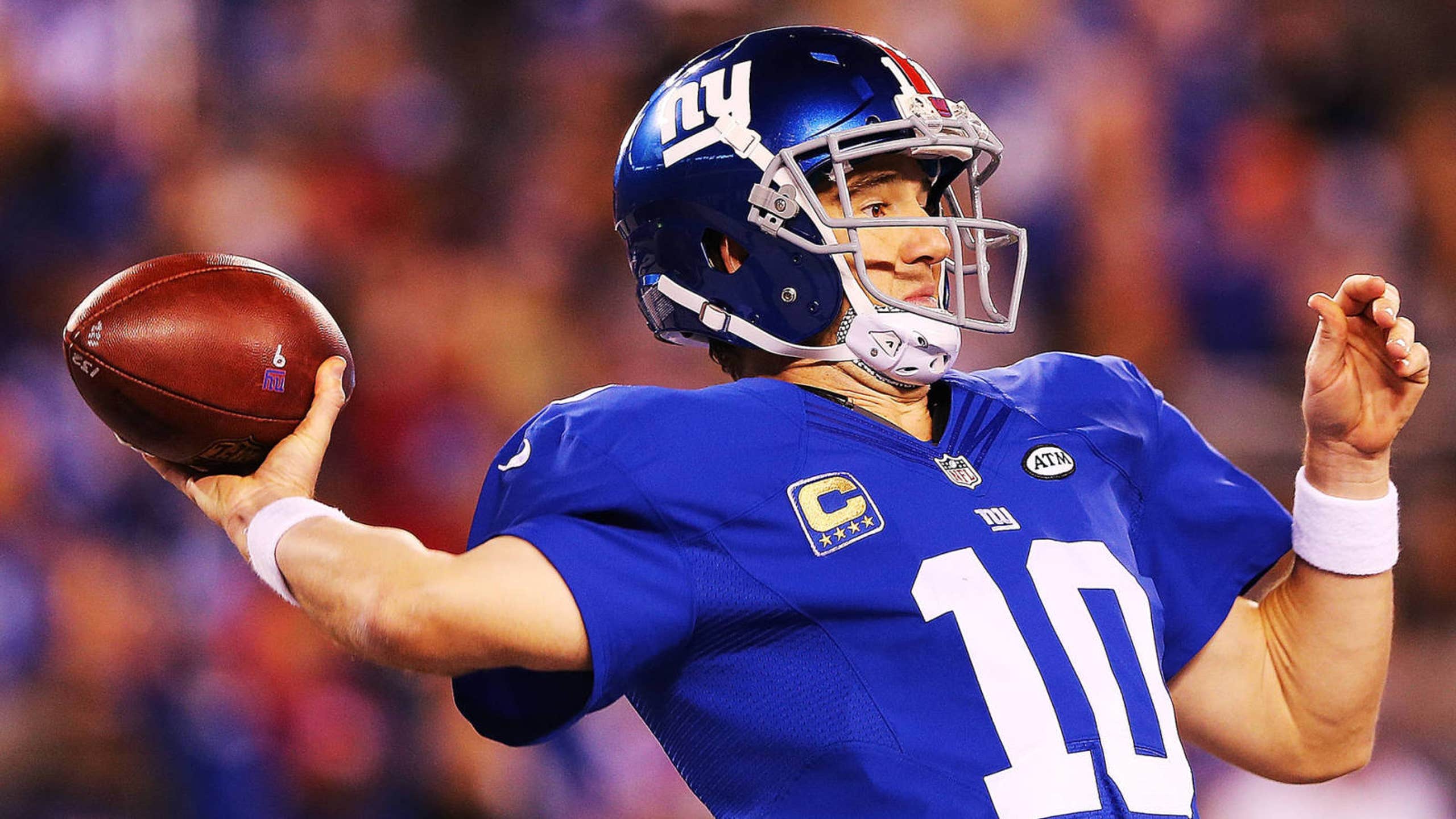 Eli Manning audibled out of run play near goal line
BY foxsports • November 16, 2015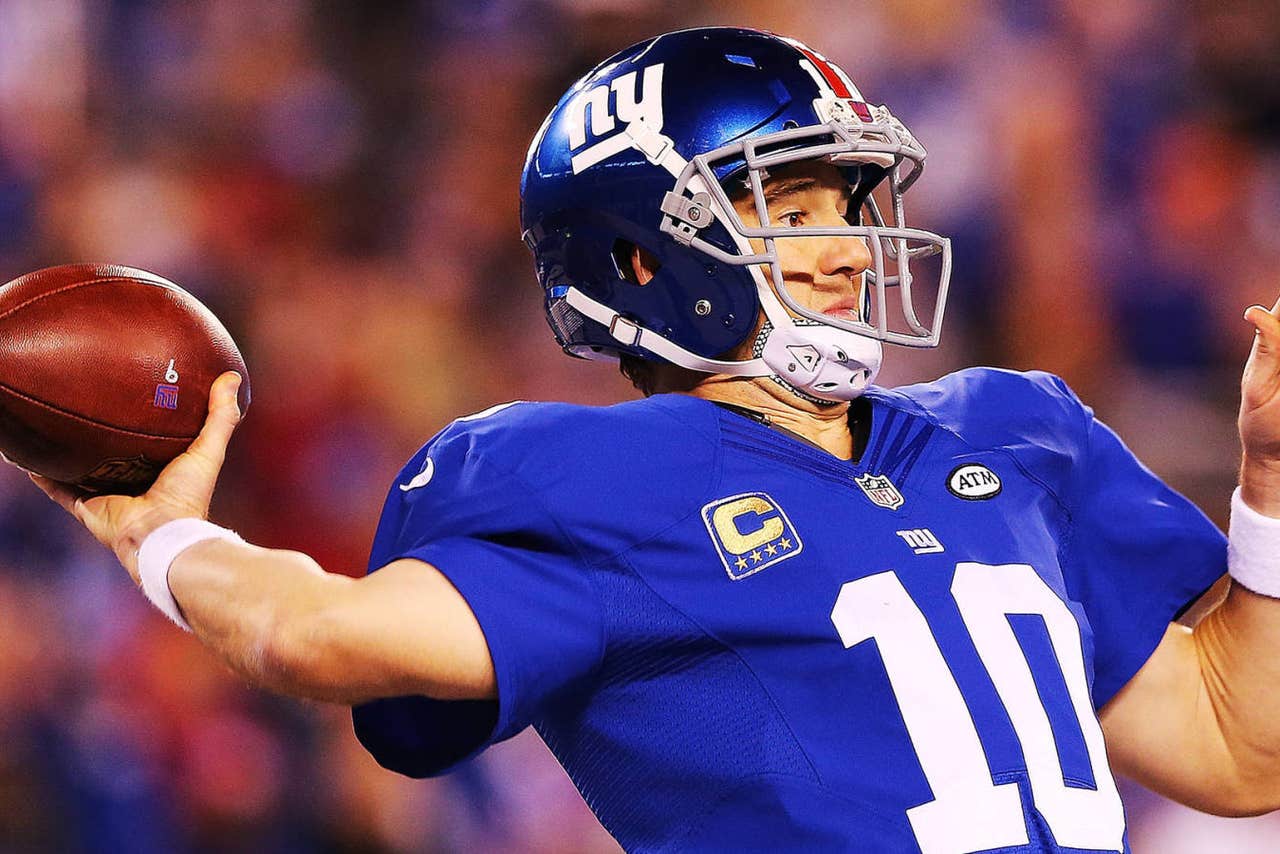 By Steve DelVecchio
The New York Giants failed to execute on a 1st-and-goal situation late in the fourth quarter on Sunday, and as a result they put the New England Patriots in perfect position to let Tom Brady do his thing. How much did Eli Manning have to do with it?
Because of some horrific clock mismanagement, the Patriots got the ball back trailing 26-24 with almost two full minutes remaining. Many, including us, have questioned New York's decision to call a pass play with 2:10 left rather than running the ball and forcing the Patriots to call a timeout. As it turns out, offensive coordinator Ben McAdoo called a run play and Manning changed it.
"They had goal-line personnel in and they just weren't going to let us run the ball in that situation," Manning explained, via Ralph Vacchiano of the New York Daily News. "So the one to Odell on first down was actually a run call, but (I) threw the pass on the outside. And (that's) just kind of the way it was going to be. They weren't going to let us run the ball right there."
Odell Beckham was unable to secure the catch in the end zone, and the clock stopped with 2:01 remaining. That allowed the Patriots to preserve their final timeout and get a clock stoppage with the two-minute warning. The Giants were unable to score a touchdown, and Brady got the ball back with roughly 1:50 left to play. He got his team into field goal range and Stephen Gostkowski drilled the 54-yard game-winner.
Even if Eli did audible out of a run play, Tom Coughlin felt it was the right decision.
In other words, the Giants felt they were literally incapable of rushing for a score. Since they thought they had absolutely no chance of finding the end zone on the ground, they chose not to burn the clock, kick the field goal, and give the ball back to New England with about 1:15 left in the game instead of 1:50.
If you remember, running back Rashad Jennings threw Manning under the bus earlier this season over another controversial decision. This has been a theme for the 2015 Giants.
More from Larry Brown Sports:
---
---