DeVante Parker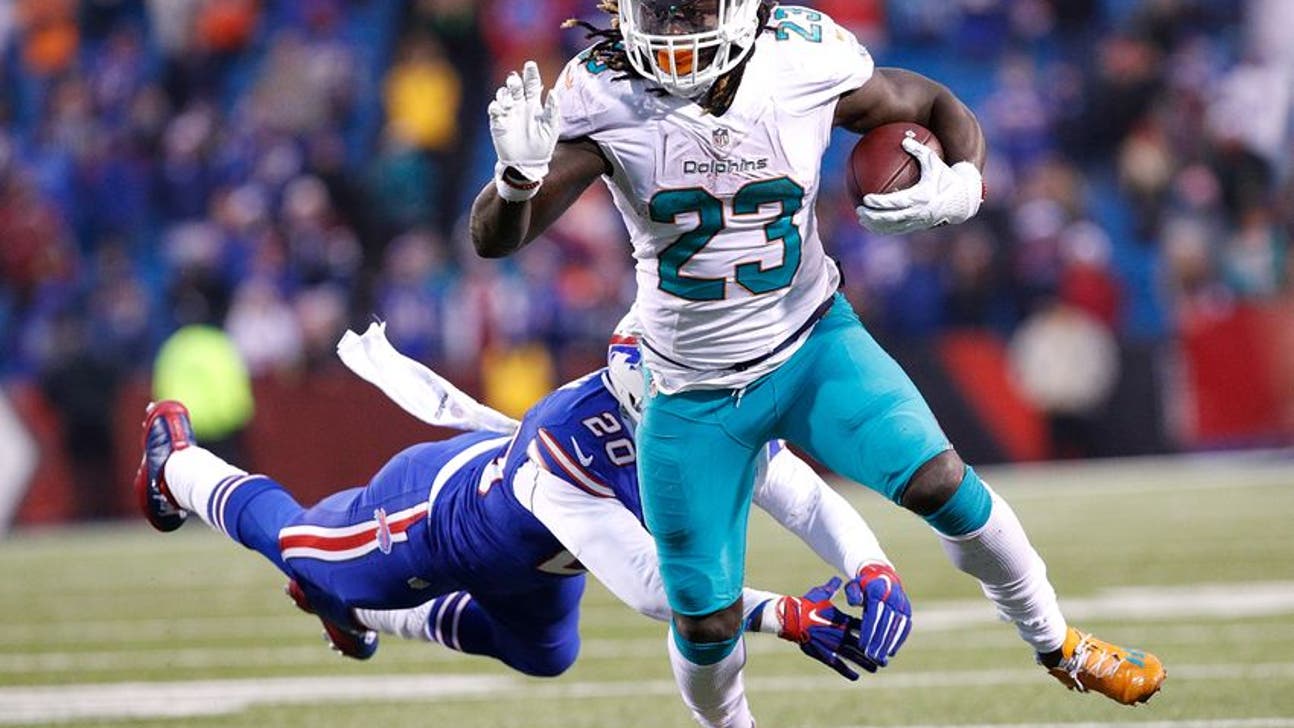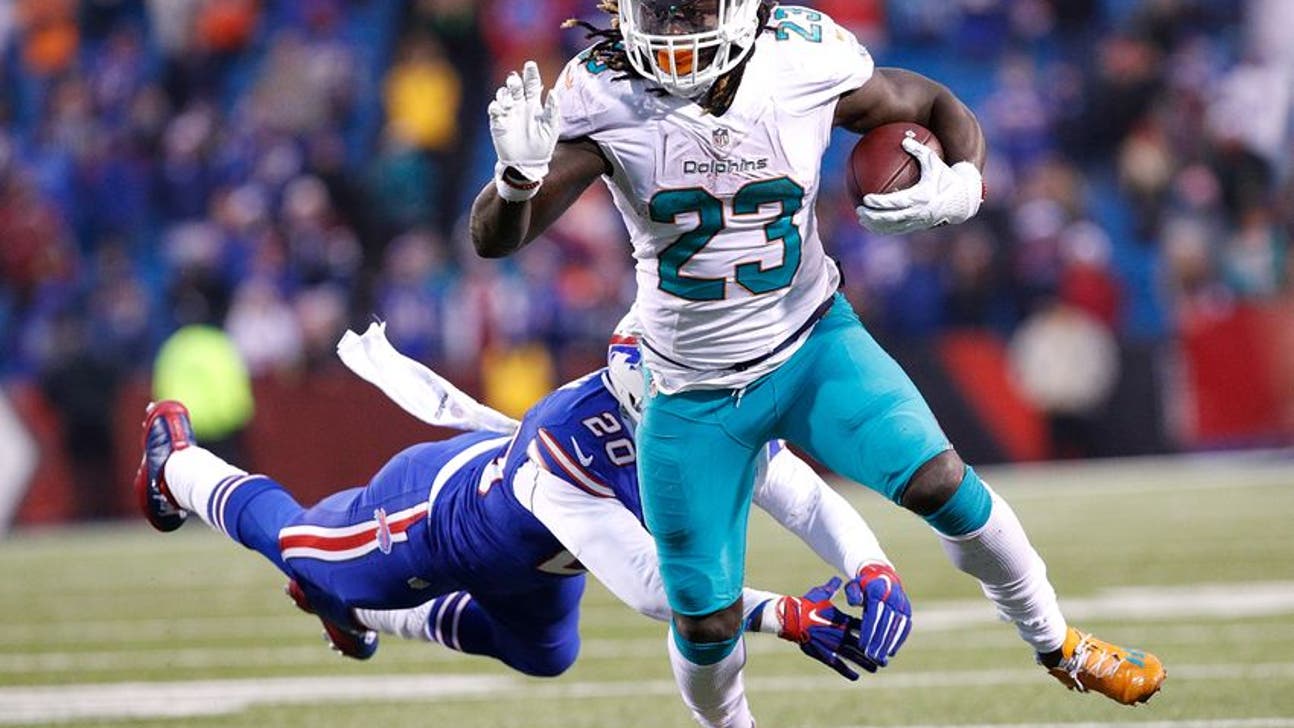 DeVante Parker
Dolphins Fantasy Football Recap Week 16
Updated
Mar. 5, 2020 1:17 a.m. ET

Fansided, Eric Frosbutter/FanSided via Phin Phanatic
Jay Ajayi did it again this week, becoming just the 4th player in history to have three 200-yard rushing games in a season. His performance helped push the Dolphins into the playoffs for the first time since 2008.
A strong reason as to why the Miami Dolphins were able to make such a drastic turnaround midseason is by establishing a strong running game. A three-game skid that saw Jay Ajayi rush for 529 total yards at 6.9 per carry and four touchdowns, Miami saw themselves back in the playoff hunt. And fantasy owners started to believe that Ajayi could be a solid running back to own.
Ajayi's value had never been higher, and it showed in how crazy the fantasy football world was going for him. Those who traded him high came out on top of the deal, but Ajayi showed that worth again this past Saturday. Anyone participating in their fantasy football league championships that were brave enough to start Ajayi probably spent this weekend celebrating, and not just for Christmas. Highlighting Ajayi, here's a recap of all the Dolphins in this week's fantasy football recap.
Stud of the Game – Jay Ajayi
In the Dolphins previous six games, Ajayi had 20 rushing attempts just once. On Saturday, the Dolphins wanted to attack the weakness of the Buffalo Bills defense, and that's their rushing attack. No one could of thought that Ajayi could do again what he did in South Florida when these two teams met earlier. However, behind 32 rushing attempts, he did exactly that. Ajayi finished the game with 206 yards rushing, and scored Miami's opening touchdown.
It was the third time this season Ajayi surpassed the 200-yard threshold. Only three other NFL players can claim they've done that. He finished the game with a 6.4-yard average, thanks in large part to a 57-yard run in overtime, that helped setup the Dolphins for the game-winning field goal. After Denver's loss to Kansas City on Christmas night, it would prove to be the clincher for Miami's first postseason berth since 2008.
Week 16 Fantasy Points: Standard – 26.90, PPR – 27.90
Dud of the Game – Jarvis Landry
I really thought Landry could have had a really good game this week, but to no avail. The Dolphins rushing attack was simply too good on this day, and Matt Moore got off to a slow start in this game. Landry did have a very nifty move on a 15-yard catch and run that probably should have gone for negative yardage. Outside of that play, Landry was shut down for the day.
Week 16 Fantasy Points: Standard – 2.90, PPR – 5.90
Other Notables
When I say that the Dolphins were able to run on Buffalo, I didn't mean just Jay Ajayi. Kenyan Drake touched the ball just four times, but that didn't stop him from scoring either. Drake scored Miami's second touchdown of the game on another missed Buffalo tackle. Drake managed to spin out of the backfield to the sideline, and he was gone.
Drake also did well on kickoff returns, particularly on Miami's final possession in regulation. This was easily Drake's best game of the season, and it looks like he's solidified himself as the Dolphins primary backup RB.
Week 16 Fantasy Points: 11.60
We all wanted Matt Moore to throw for four touchdowns again, but we knew that wasn't likely. Moore struggled much of the first half, and if it hadn't been for Ajayi's and Drake's touchdown runs, Miami could have been in a hole at halftime.
Fortunately, the Dolphins had the lead at the half, and Moore looked more sharp in the second half. Moore threw a pair of touchdown passes to DeVante Parker and Kenny Stills, respectively, in the second half. In his addition to his two touchdowns, Moore finished the day with 233 yards and an interception.
Week 16 Fantasy Points: 20.22
Parker was the recipient of Moore's first touchdown pass. On Miami's opening drive of the second half, Parker caught a pass coming across the middle, and after ping-ponging off a couple of Jets defenders was off to the races. The 56-yard score was the highlight of an overall good fantasy day for Parker owners. He finished the day with 85 yards on four receptions and the touchdown.
Week 16 Fantasy Points: Standard – 14.50, PPR – 18.50
I've made mention that Kenny Stills is not a bad option to have in daily fantasy leagues. With the Dolphins in the playoffs, he could be a viable FLEX or WR3 option in daily leagues once the regular season is complete. To be clear, I'm not saying to pick him and start him in your league championships, unless your back is against the wall. However, in daily leagues Stills brings great value for cheap.
The reason being is his capability to reach the end zone. Stills may have only 38 receptions on the year, but he has eight touchdowns off of them. Every 4.75 receptions, Stills is scoring a touchdown. Finding success with both Ryan Tannehill and Matt Moore, Stills has played a major factor in Miami's success.
Week 16 Fantasy Points: Standard – 9.50, PPR – 12.50
More from Phin Phanatic
This article originally appeared on
---
---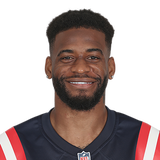 Get more from DeVante Parker
Follow your favorites to get information about games, news and more
---