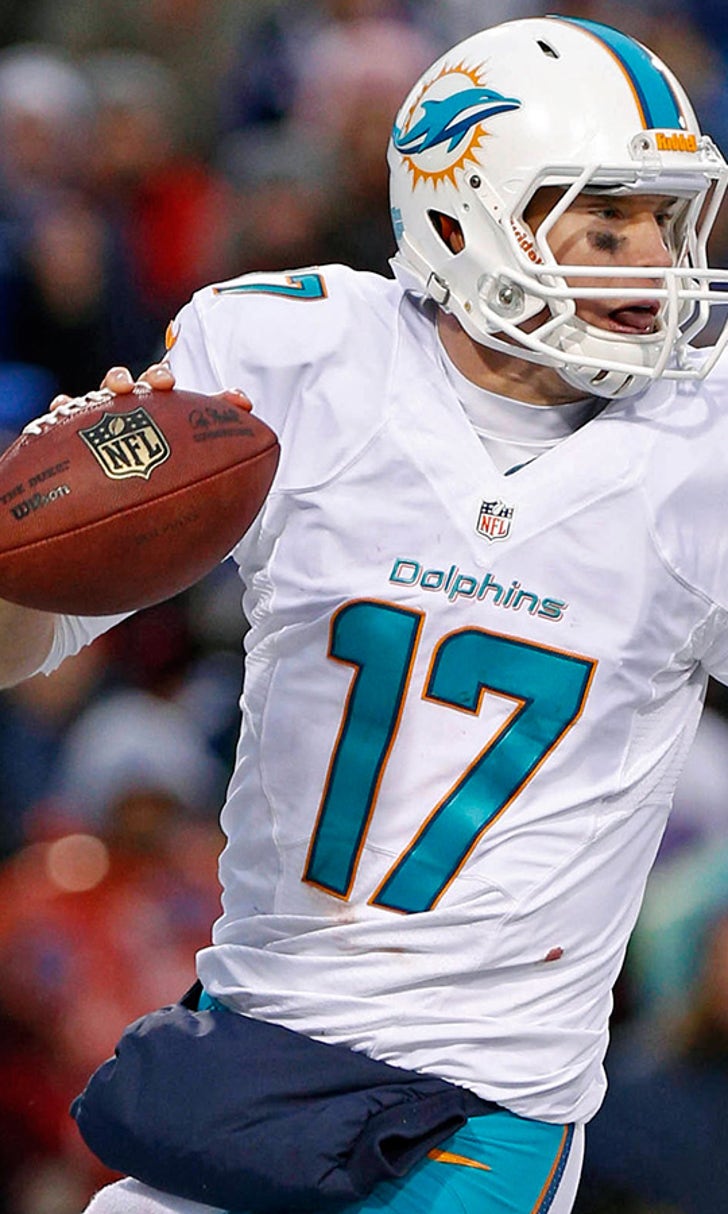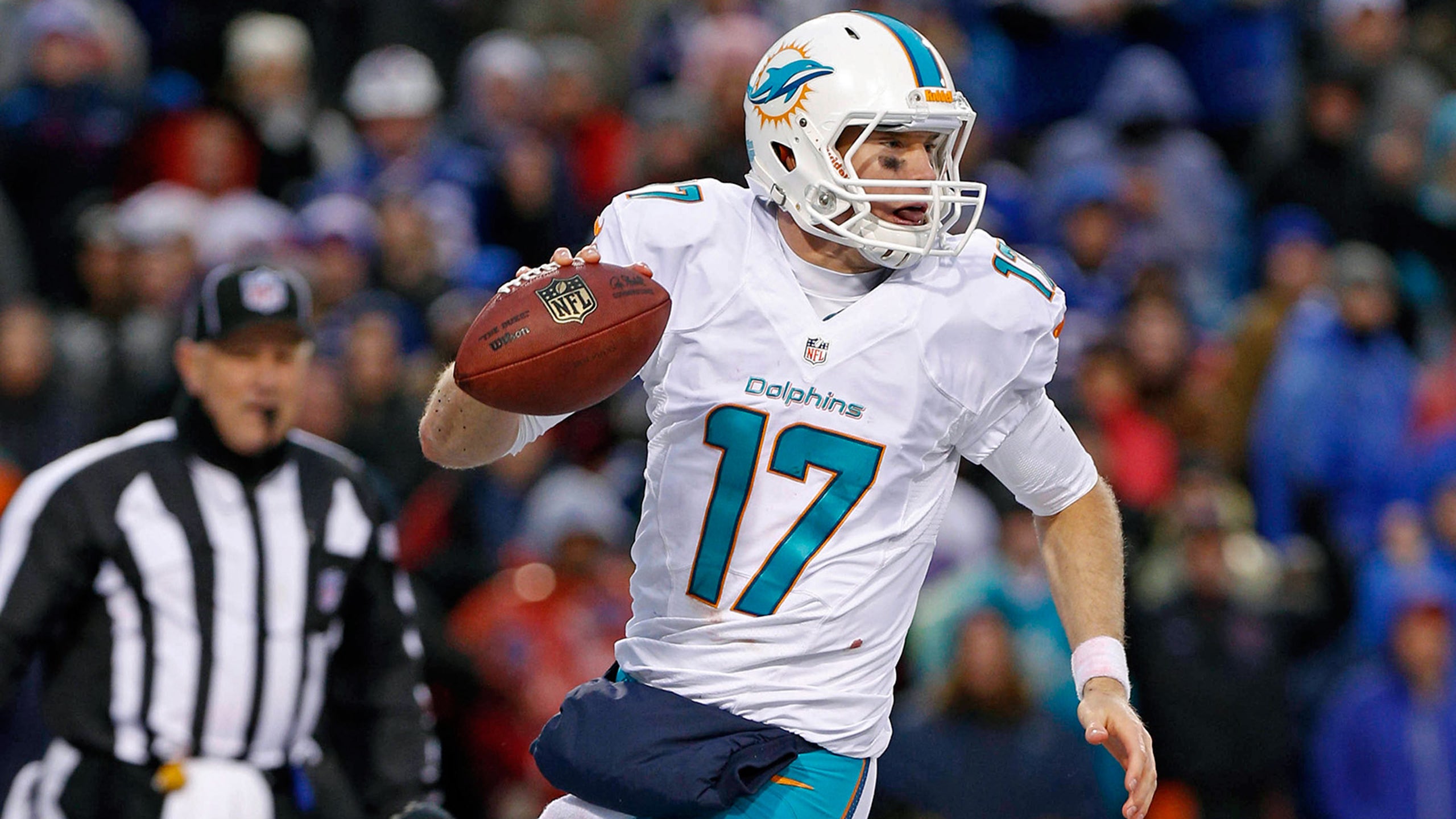 Dolphins coach says Ryan Tannehill's struggles have a lot to do with offensive line
BY foxsports • October 10, 2016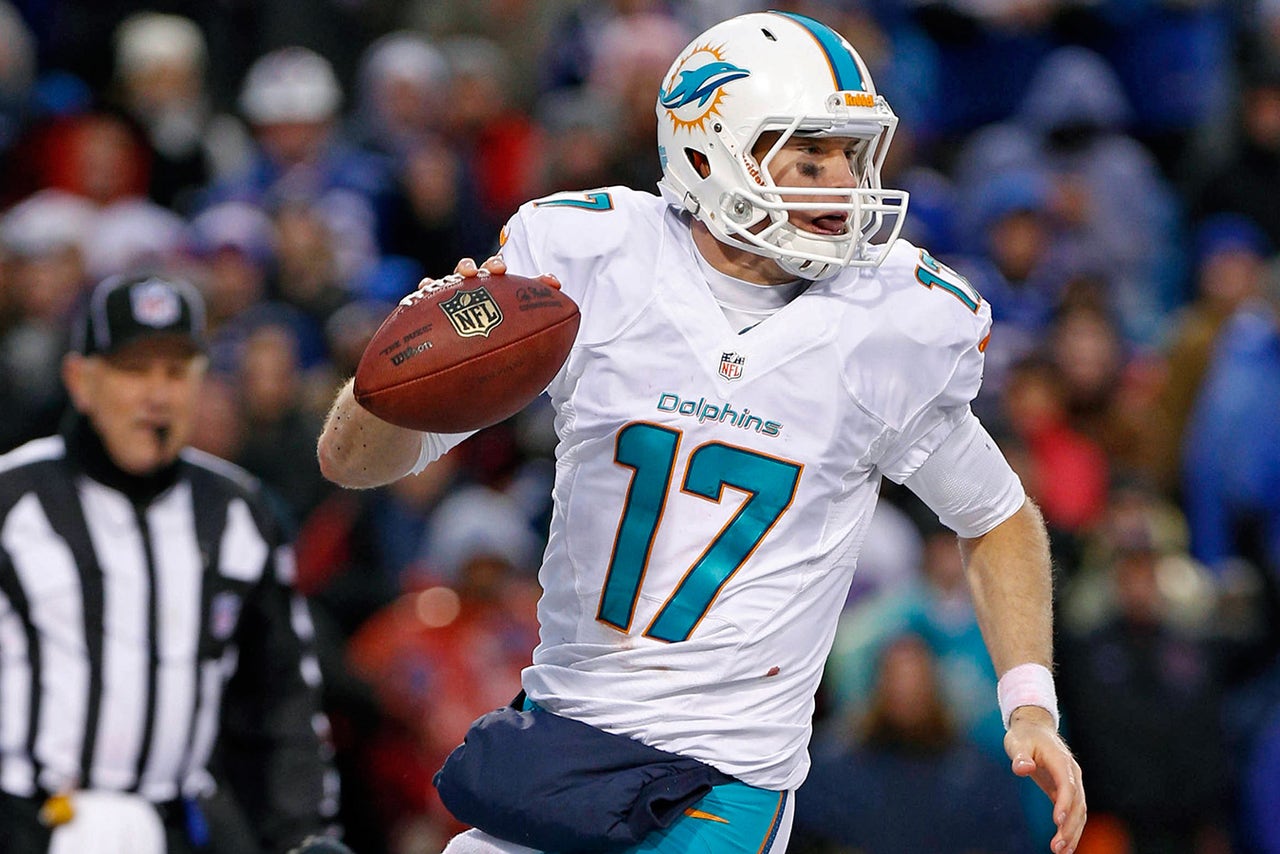 A day after saying he will stick with Ryan Tannehill as his starting quarterback for the rest of the season, Miami Dolphins head coach Adam Gase was continuing to defend his struggling QB.
Tannehill threw two interceptions Sunday in the Dolphins' 30-17 home loss to the Titans, adding to his downward spiral this season. He has thrown six touchdowns to five interceptions months after signing a four-year, $77 million deal.
So when asked what could be the reason behind Tannehill's struggles, Gase deflected the blame to the Dolphins offensive line.
"I know when we have 18 dropback passes and he's hit or sacked on nine of them and then the completions we do have, he's got guys in his face," Gase said, via the Miami Herald. "I'm supposed to blame him for that? I get a look at the whole picture. I'm calling the plays and I know what it's supposed to look like and it's not looking like that now as far as what's going on around him. ... Everybody wants to blame that position. It's the easy one to do because you can see completion, incompletions, interception. But when you hit your back foot and get sacked, there's not much you can do about it."
Maybe not, but if Tannehill doesn't help the 1-4 Dolphins turn it around soon, the questions won't stop coming Gase's way.
---
---