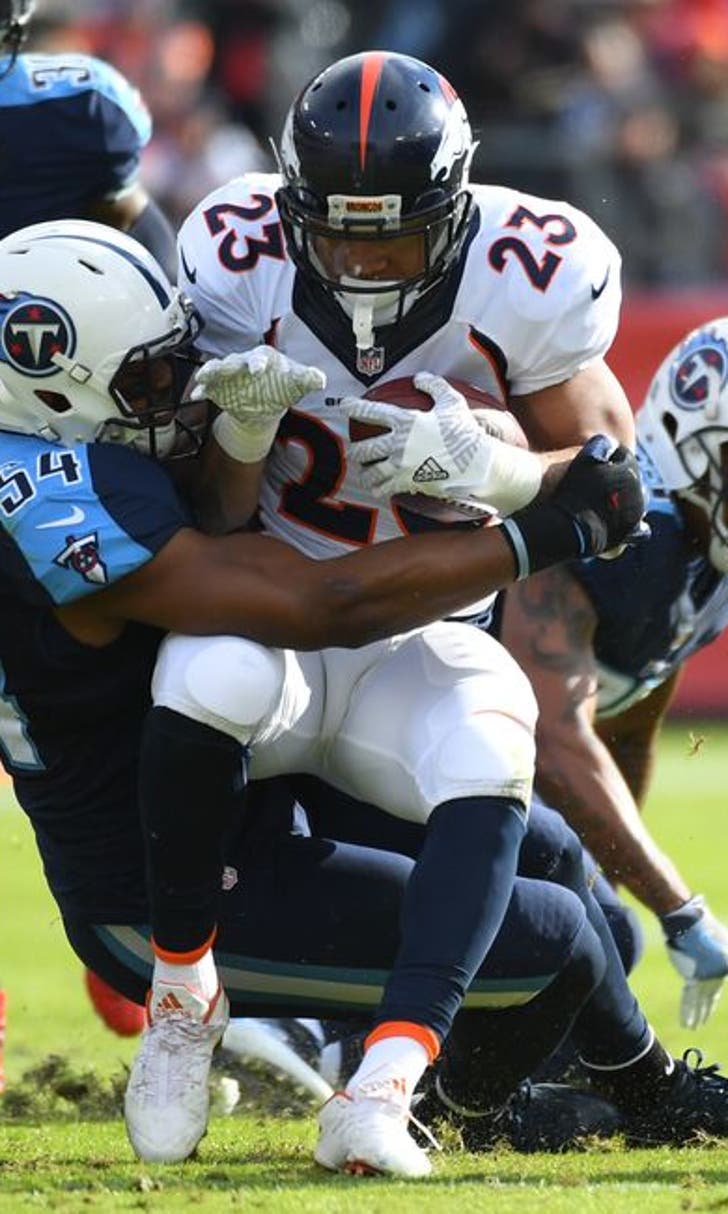 Denver Broncos: Devontae Booker struggling through rookie year
BY foxsports • June 30, 2017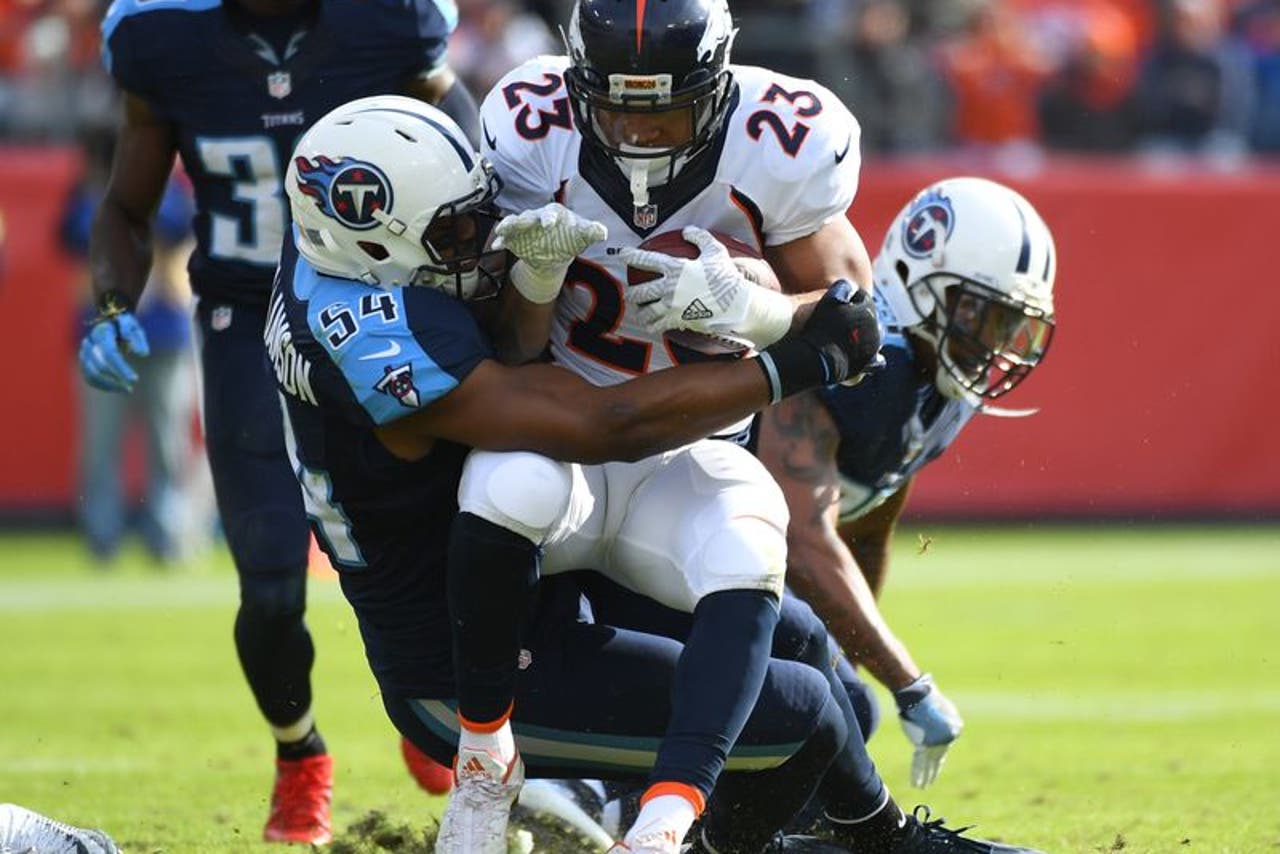 The Denver Broncos' running game has been a shambles since the loss of C.J. Anderson, and Devontae Booker has been part of the problem…
The Denver Broncos' running game is a mess. The offensive line hasn't been great this year — to be nice — but they haven't gotten much help from Broncos running backs, either.
Devontae Booker, who took over for the injured C.J. Anderson, was expected to be a breakout rookie this season when he was given the full workload of a starting back in an offense that was supposed to be run-oriented.
That hasn't been the case.
Booker is averaging 3.4 yards per carry on his 149 attempts this season, and has just 25 first downs among those carries. C.J. Anderson, who had 110 carries before getting hurt, had 22 first down runs, to compare the two.
Anderson was averaging just four yards per carry when he went down, and Kapri Bibbs led the team at 4.4 yards a tote before he suffered a season-ending ankle injury.
The Broncos are still hopeful for a return from Anderson if they make it to the playoffs, but they're going to need to get there first. If they're going to do that, Booker is going to be a key piece of the puzzle. The Broncos simply have to have a strong running game, someone who is capable of moving the chains on third and short, or making tough runs in the red zone.
Head coach Gary Kubiak talked about Booker and that despite his struggles, he's just going to have to keep on learning while on the job.
"He and [RB] Justin [Forsett] split the game. They're almost right down the middle as far as plays go. If you're asking if Devontae needs a break? We don't have that luxury. We have to go. It's crunch time and everybody has to buckle down. Guys play hurt and nicked up, like Trevor yesterday. A lot of guys are playing hurt around this league. That's part of our business and what we do. A lot has been asked of Devontae, but he has to step to the plate and keep going…
…I believe in 'Book.' I think he's a good football player. He's working hard. I think he has some big-play ability in him. Obviously we have to get some more out of him. Yesterday, touching the ball three times, it's hard for me to sit here and say he had a lot of opportunities. He has to continue to go. I think he's doing fine. He has to continue to go."
The problems with Booker this year have been frustrating. We saw a guy at Utah that could run over and around pretty much anybody, and this season, it's been the opposite. Like his new teammate Justin Forsett, Booker's Broncos career got off to a rough start as a promising run turned into a disastrous fumble.
Since that first fumble, Booker has taken better care of the ball, but at the expense of his play. He's been running into blocks, missing cutback lanes, and going down on first contact. Booker seems to be a magnet for contact, and that's been a huge problem for the Denver offense. His vision is non-existent at this point, which is why the presence of Justin Forsett could push Booker into a reserve role like he was with C.J. Anderson.
It's not thrilling that one of the draft picks all of us were most excited about could be getting demoted by a mid-season waiver pickup, but that appears to be a realistic possibility. Of all the Broncos on offense, Booker is one who really needs to step up his game in a big way.
More from Predominantly Orange
This article originally appeared on
---
---