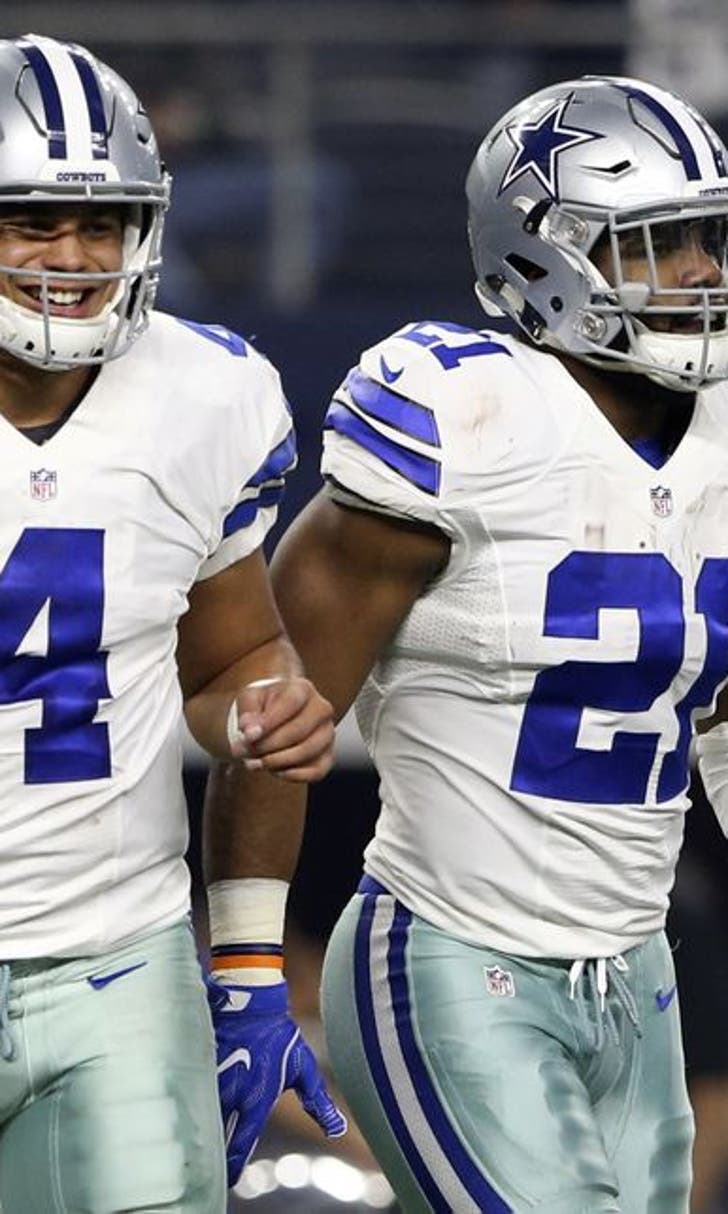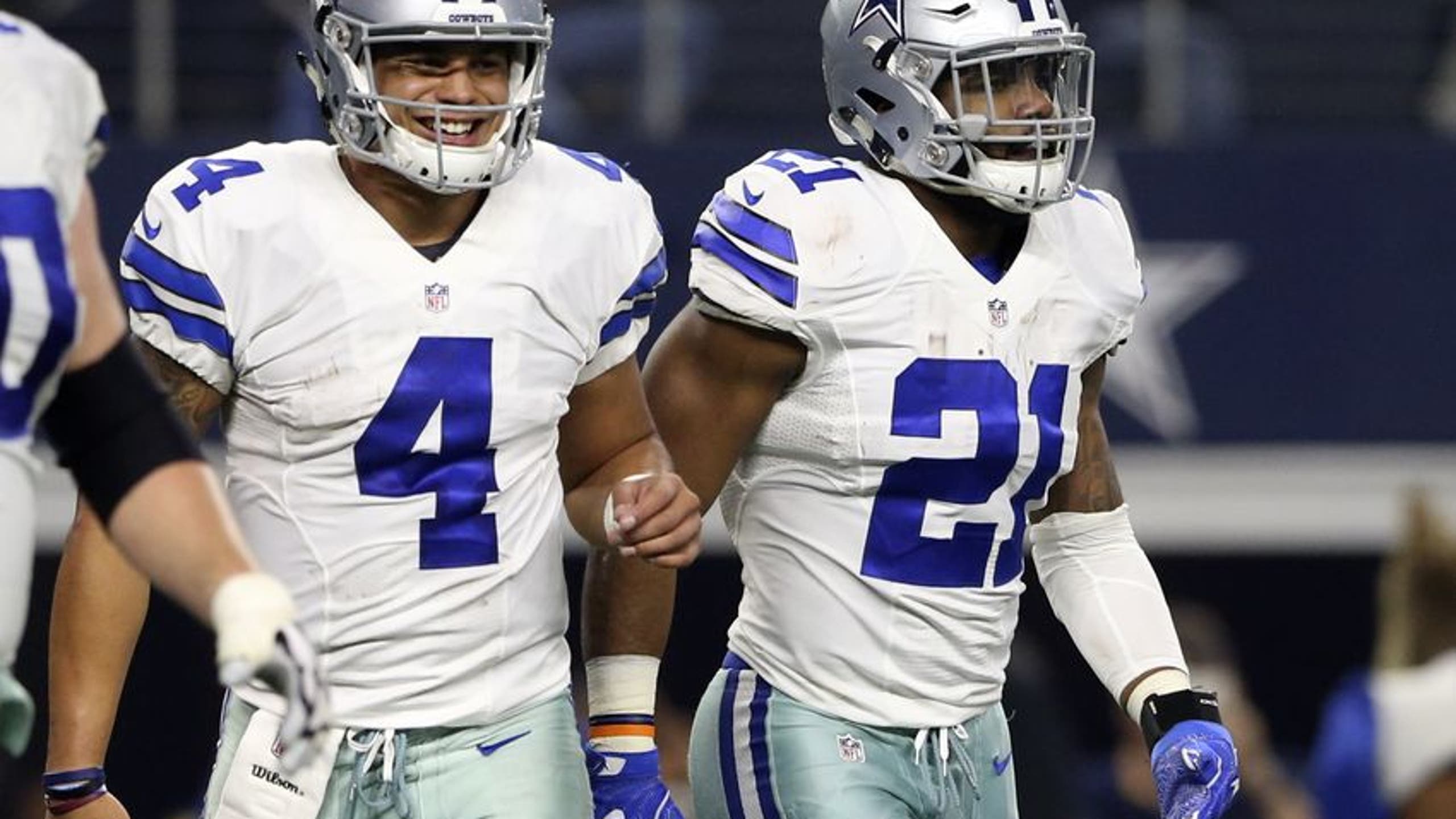 Dak Prescott wins Offensive Rookie of the Year over teammate Ezekiel Elliott
BY Fansided and Ross O'Keefe/Fansided • June 30, 2017
Dak Prescott has won the Offensive Rookie of the Year award as announced during NFL Honors. He wins it over his own teammate, RB Ezekiel Elliott.
Dak Prescott, the Cowboys' starting QB, won the Offensive Rookie of the Year award after having a phenomenal rookie season where he came out of nowhere as a 4th-round pick. He led the Cowboys to a 13-3 record after a season where he had a incredible 104.9 QB rating and threw for 23 touchdowns. The one question is, is he even the best player on his own team?
You could argue that, without Elliott, Prescott would not have been as successful as he would not have had the freedom of one-on-one matchups on the outside due to the eight-man boxes that were built to tame Elliott. If Elliott would not have had Prescott, the Cowboys would've just pounded the ball more with him and his stats would've been even more ridiculous.
This just speaks to the value of the quarterback position in the NFL, compared to the value of running backs. Regardless, Prescott did admit "Can we have a knife so I can cut this in half?"in reference to his OROY award and his teammate. At least Prescott acknowledged his incredible teammate whom he could not have had an awesome season without.
More from FanSided
This article originally appeared on
---
---