Cowherd: Travis Kelce tells hilarious story about his first phone call with Andy Reid
BY Nick Schwartz • January 31, 2017
Two-time Pro Bowler Travis Kelce has become one of the best tight ends in the NFL, but on NFL Draft day in 2013, Kansas City Chiefs head coach Andy Reid wasn't so sure Kelce could keep himself on track.

Kelce joined The Herd with Colin Cowherd Tuesday in Houston and recalled the first phone call he had with his current coach.

https://twitter.com/TheHerd/status/826491829956734978

What was your first impression of [Andy Reid]?
"I had a rough first impression.
Well, I'll say this, the first time I met him was at a Cincinnati vs. Temple game. I went to Cincinnati. And his son was on the strength and conditioning coaching staff at Temple, and they play in the Eagles' stadium. So he just happened to be at the game, I met him after the game and it was a very friendly, 'Hey, how are ya?'
The next time I talked to him was actually on Draft Day. I answer the call and I'm originally thinking — it's a Missouri number — so I'm thinking it's St. Louis. I'm like, 'Oh, crap, I'm going to freaking … I'm going to the Rams? Come on.'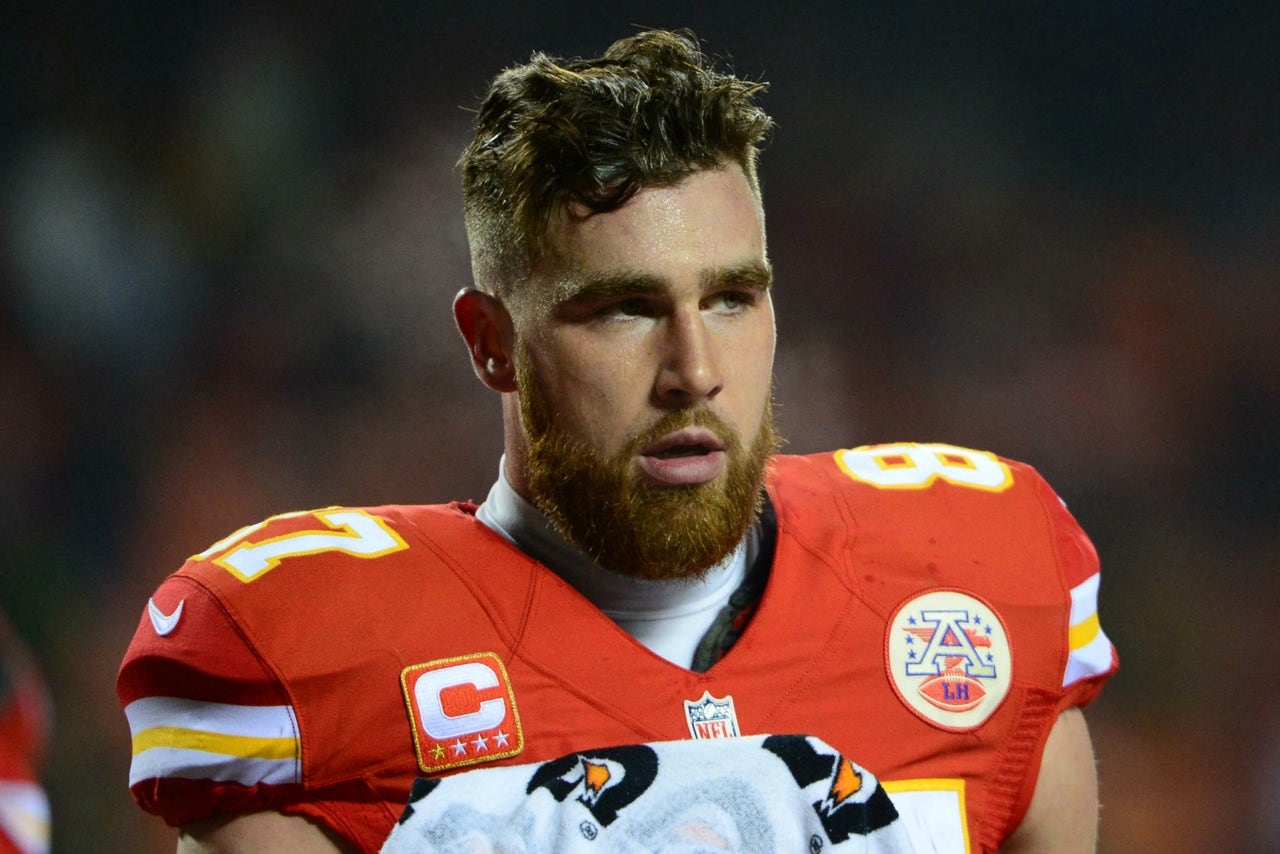 So I answer and he's like, 'Hey, it's Andy Reid.' I'm like, 'Oh man! Life just got better! Life just got pretty cool!' 
He says, 'Listen, shut up. Are you gonna mess this up? Are you gonna screw this up for yourself and this team? Can I count on you?
I'm just sitting there like, 'Ohhhhh ...' You're thinking, 'Draft Day, this must be the best call of my life. Like hey, 'Yeah, we're gonna draft you, excited for you.'
He's questioning me like, 'Are you gonna [expletive] this up?' I'm trying to give him every answer I can give, like 'I'm gonna work hard and be the best tight end you've ever had,' this and that.
He's like, 'Yeah, alright, put your brother on the phone.' My brother [Jason Kelce] played in Philly for him for two years, actually got drafted by Andy as well. I just hear my brother saying, 'No coach, I got you.' I guess he told my brother 'Make sure this kid doesn't screw this up for me.'
I get back on. 'Alright, we're gonna take you. This minute you start to go astray I'm going to kick your [expletive].'"
Kelce says the call was the perfect way to start his relationship with Reid.
"That was awesome, and that laid the foundation for the discipline, how he's gonna coach me. How he's gonna do everything for me. That itself, the mindset in which he got me in off the jump helped me as a professional."
---
---