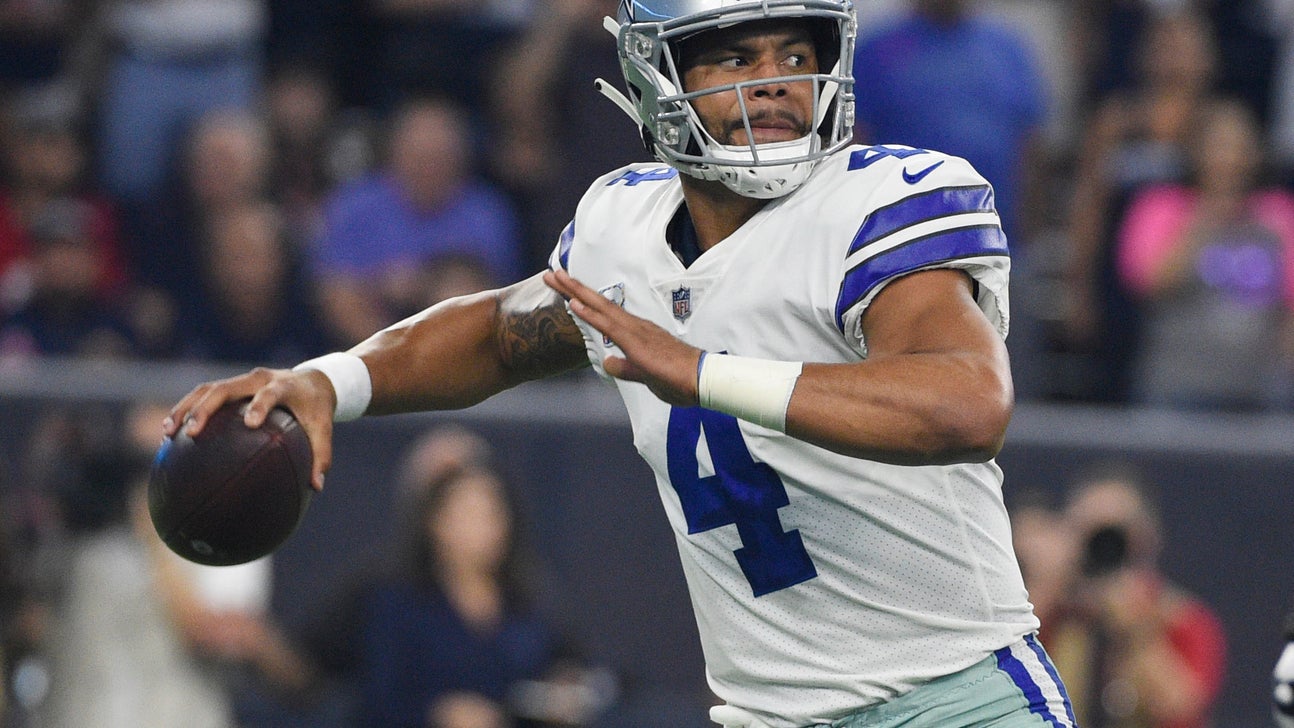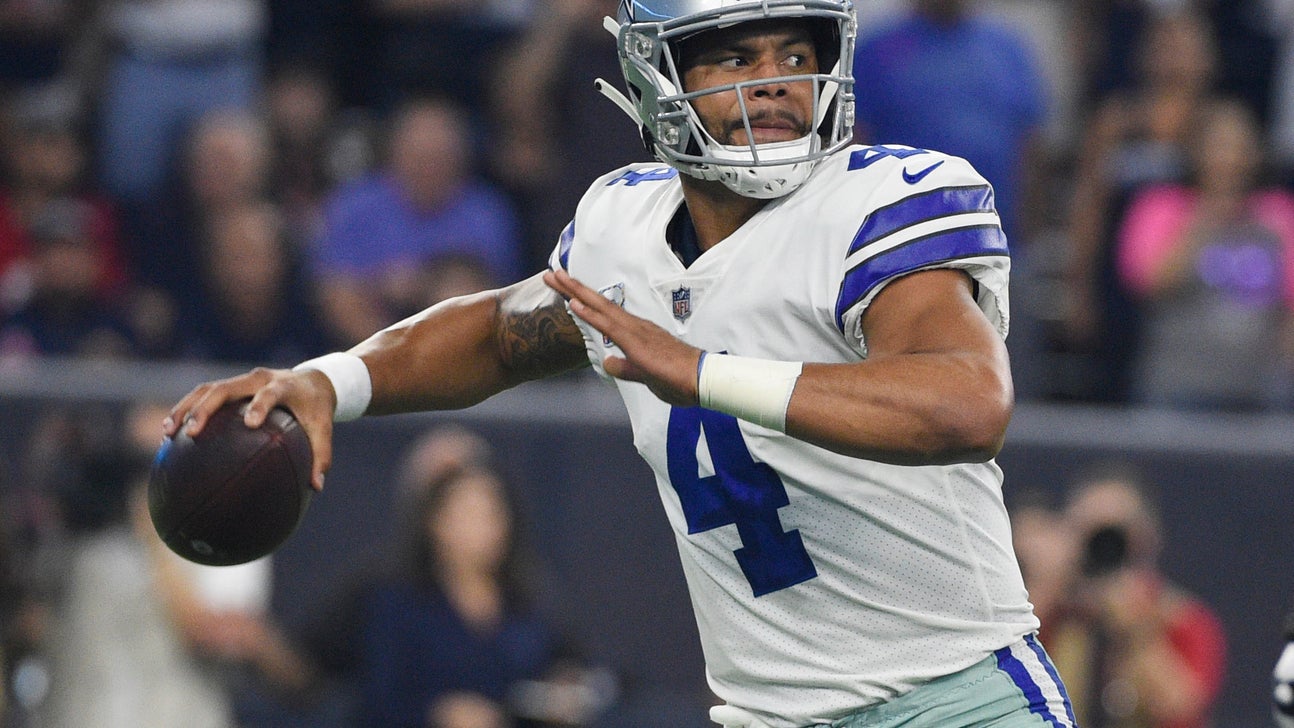 Cowboys take open-week changes into meeting with Titans
Updated
Mar. 4, 2020 11:40 p.m. ET
ARLINGTON, Texas (AP) — Dak Prescott has a new No. 1 receiver and there's a fresh leading voice for the Dallas quarterback's blockers after the Cowboys traded for Amari Cooper and fired offensive line coach Paul Alexander during an open week that was much busier than normal.
And there's little question about the message owner and general manager Jerry Jones is sending as the Cowboys try to keep a perfect home season intact to offset their winless road mark in a Monday night visit from the Tennessee Titans, who share the same record (3-4) and sense of urgency because of a three-game losing streak.
"We're more urgent because we've dug a hole here," Jones said on his radio show. "In order to really be where we want to be, which that (is) in the playoffs, then we've got to be pretty strong in our success here. We don't have time here. We don't have the room to wiggle here."
The Cowboys gave Oakland their upcoming first-round draft pick for Cooper because the receivers simply haven't made the big plays the coaching staff and front office hoped would still be there despite the offseason release of Dez Bryant in a cost-cutting move.
Dallas dumped Alexander in the middle of his first season and promoted former Cowboys lineman Marc Colombo because a front that has been among the NFL's best for several years simply hasn't been as good, with or without Travis Frederick. The four-time Pro Bowl center hasn't played and remains out indefinitely with a nerve disorder.
Now it's time to see how some midseason upheaval, which included bringing retired former offensive line coach Hudson Houck out of retirement to help Colombo, translates to the field.
"I don't think it'll be that much of a change," right tackle La'el Collins said. "It's more so just us being able to do a lot of different things that we've done in the past, just kind of getting back to us playing at a high level and being more effective."
The Titans are also coming off the bye week , preceded by a solid bounce-back game for Marcus Mariota after he was sacked 11 times — one shy of the NFL record — in a shutout loss to Baltimore.
Mariota had a season-best 75 percent completion percentage (24 of 32) for 237 yards with a touchdown and an interception in a 20-19 loss to the Los Angeles Chargers — the second one-point loss on the current skid.
Still, the Titans have the 30th-ranked offense and passing game in the NFL. And the Cowboys aren't much better at 28th and 29th.
"I think everybody across the offense has a sense of urgency," said Mariota, who turned 25 this week. "If we can carry that throughout the entirety of a game, I think we can be efficient. We can do well on third downs. We can score touchdowns."
Some other things to know with the Titans and Cowboys set for a Monday night showdown:
STILL IN THE HUNT
Both teams have been fortunate not to lose touch with the top of their divisions.
The Titans have been overtaken by Houston's five-game winning streak in the AFC South, but are just one loss behind the Texans (5-3) in the loss column. The Cowboys have the same number of losses as Super Bowl champion Philadelphia (4-4) and can pull back even with the idle Eagles in the NFC East. Washington has a shot at a two-game cushion in a visit to Atlanta.
THE RUNDOWN
The Titans are 19th in the NFL running the ball even with Derrick Henry, the 2015 Heisman Trophy winner, and Dion Lewis in the backfield.
The Titans signed fullback Jalston Fowler to the roster after returning from their bye, and coach Mike Vrabel made it clear they want to run the ball better. Dallas star Ezekiel Elliott is coming off the second-worst game of his career, a 33-yard showing in a 20-17 loss to the Redskins.
DEFENSIVE SHOWDOWN
Dallas is giving up just 17.6 points per game, second in the NFL and one spot ahead of Tennessee at 18.1. The Titans are the NFL's best inside an opponent's 20, while the Cowboys are second.
"It's going to be the battle of the red zone," Titans linebacker Wesley Woodyard said. "Bend, but don't break. That's been our mentality on defense."
INCORPORATING COOPER
Cooper spent several days with Cowboys receivers coach Sanjay Lal in California. They went to a park in Oakland to work on routes, and Cooper had some video phone calls with Prescott to try to speed the process of learning one another.
NO MORE GLOVE
Mariota said he is no longer wearing a partial glove that he was using to help with lingering numbness and tingling after injuring his elbow in the season opener.
---
---