National Football League
National Football League
Cowboys, Chargers backup QBs to be busy
Published
Aug. 6, 2014 4:23 p.m. ET

SAN DIEGO (AP) Like backup quarterbacks? Then the Dallas Cowboys-San Diego Chargers exhibition opener Thursday night is one to watch.
With Tony Romo sitting out to rest his surgically repaired back, Brandon Weeden will get the start for the Cowboys.
Philip Rivers likely will take a seat after the opening series, allowing Kellen Clemens to make his Chargers debut after Charlie Whitehurst took his clipboard and signed with Tennessee.
Weeden got all the first-team reps during offseason workouts and more first-team work in training camp with Romo essentially sitting out every third practice.
He signed with the Cowboys after the Browns released him just two years after making him the 22nd pick of the first round - the same pick as Johnny Manziel this year. He's the clear front-runner to be the backup after Kyle Orton was released just before camp. Caleb Hanie seems a distant third.
Weeden said he's looking to get his feet under him and put the Cleveland experience a little further behind.
''No doubt about it. Putting up huge numbers isn't my main focus. I think my main focus is going out, operating from a mental standpoint, not going 10 for 10 for 150 yards or whatever. I'm not worried about that at all. I think it's more about the communication, being on top of getting everybody lined up, false starts and just being a successful drive, putting points on the board however it is. I'm not going to put any extra pressure on myself because I'm not going to treat them any different than I have in the past.''
Coach Jason Garrett said Weeden would probably play a half, and that he might play a little more in the exhibition season in general because he needs as many snaps as possible.
Chargers coach Mike McCoy wouldn't say what his QB rotation will be. It's expected that Rivers will get a series and then hand off to Clemens. Clemens spent the last two seasons with the St. Louis Rams as a backup to starter Sam Bradford. Clemens started the last nine games after Bradford went down with a knee injury, completing 142 of 242 passes for 1,673 yards and eight touchdowns, with seven interceptions.
''I'm excited,'' Clemens said. ''We've had a good camp, A lot of good work, a lot of improvement across the board. It's always good to hit somebody that's wearing a different colored jersey. We've faced our defense now for a couple weeks straight. They know our calls, we know theirs. To go against somebody new will be refreshing.''
Clemens said he picked the Chargers because of San Diego and he knew Rivers a little bit.
The offense was a plus, too.
''I love it,'' Clemens said. ''I think the first thing that's really encouraging is it's so quarterback-friendly. ... Every quarterback has his own style, if you will, so everyone is so respectful of Philip and (center Nick) Hardwick and the guys who've been here. We've got a lot of options. I think we're going to be very good in the run game. I think we'll be good in the passing game. It'll be fun to watch.''
Said Rivers: ''He's been great. He's a good addition. We miss Charlie but getting a guy like Kellen is huge.''
Chargers first-round draft pick Jason Verrett probably will sit out as he continues to recover from offseason shoulder surgery. Verrett has been in pads at practice, but has also worn a red jersey, meaning hands-off.
''If I'm not healthy enough, I'll just get a lot of mental reps out there.''
---
AP Sports Writer Schuyler Dixon contributed.
---
Follow Bernie Wilson on Twitter at http://twitter.com/berniewilson
---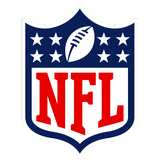 Get more from National Football League
Follow your favorites to get information about games, news and more
---