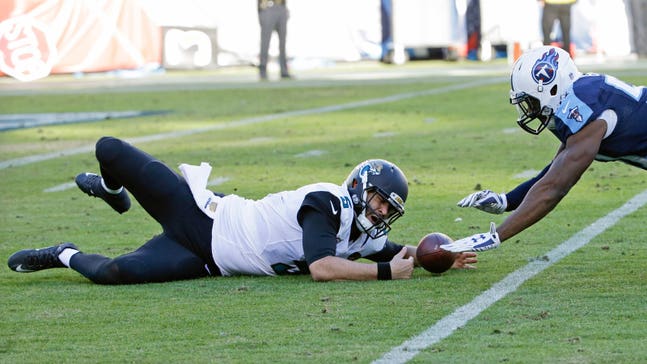 Costly errors by Wisniewski, Myers add up in Jaguars' loss
Published
Dec. 6, 2015 11:59 p.m. ET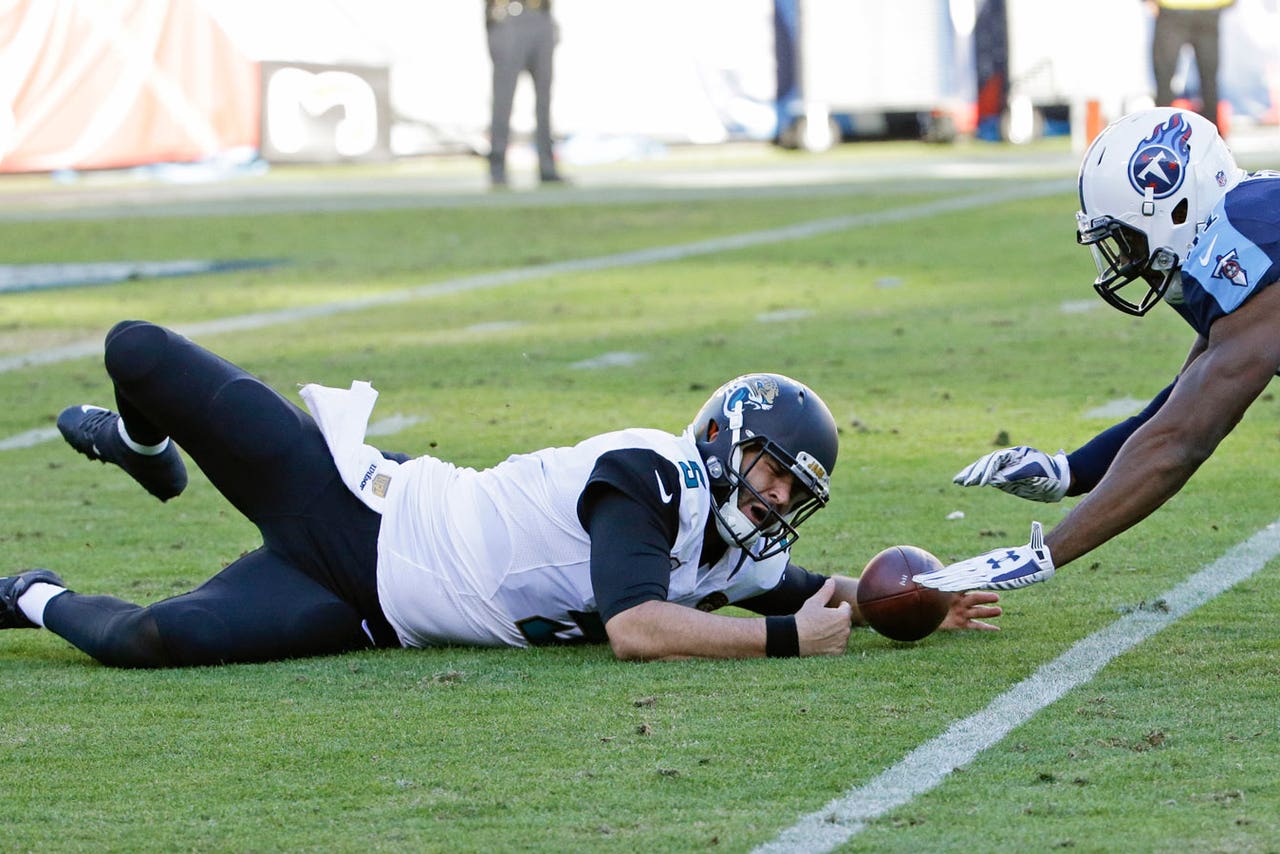 Mistakes by Jacksonville center Stefen Wisniewski and kicker Jason Myers combined to play a big role in the Jaguars' 42-39 loss to the Tennessee Titans on Sunday.
In the fourth quarter, with Tennessee leading 35-32, Wisniewski snapped the ball over the head of quarterback Blake Bortles. Titans linebacker Wesley Woodyard recovered it and scored a three-yard touchdown to put Tennessee up 10 points.
"I'm not really sure what happened to be honest," Wisniewski said, per the Florida Times-Union. "I haven't a bad one in a long time, months. It just got away from me somehow. It's really frustrating and really tough."
Myers missed two extra points, one in the first quarter and then one in the fourth, in a continuation of his season-long struggles with point-after attempts. After Myers' first miss, the Jaguars went for two after scoring their second touchdown in an effort to tie the game, but were unsuccessful. 
"I just didn't get them through the uprights today," Myers said. "I'll put it past me tonight."
The rookie has missed an NFL-high six extra points this season, connecting on 23 of 29 attempts.
---
---