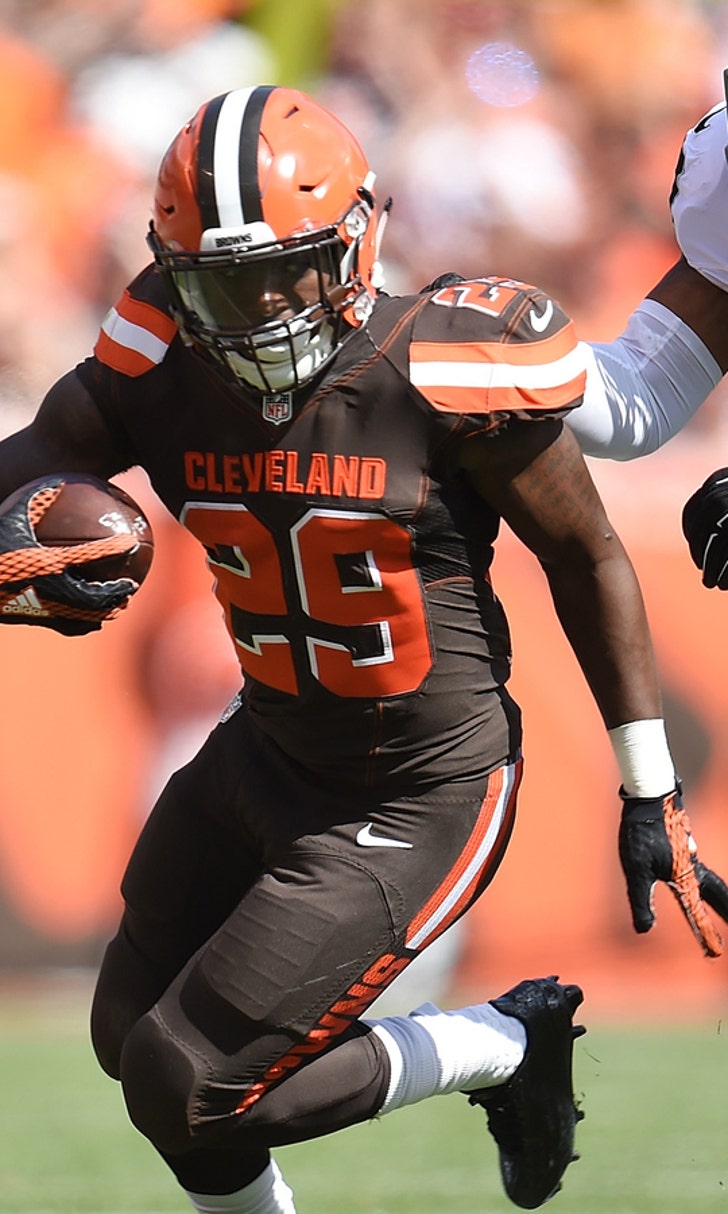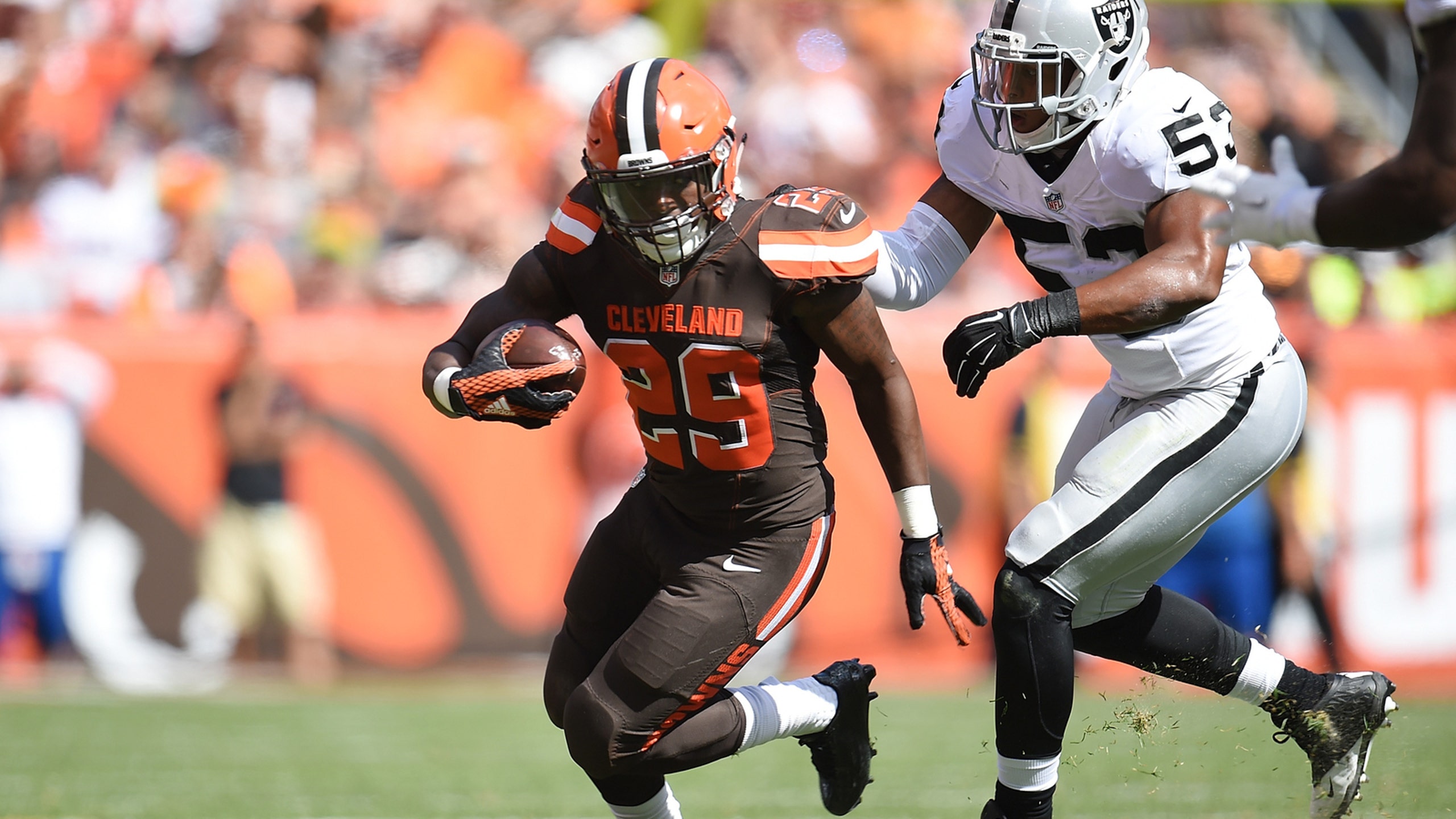 Cleveland Browns Week 4 winners and losers
BY foxsports • October 5, 2015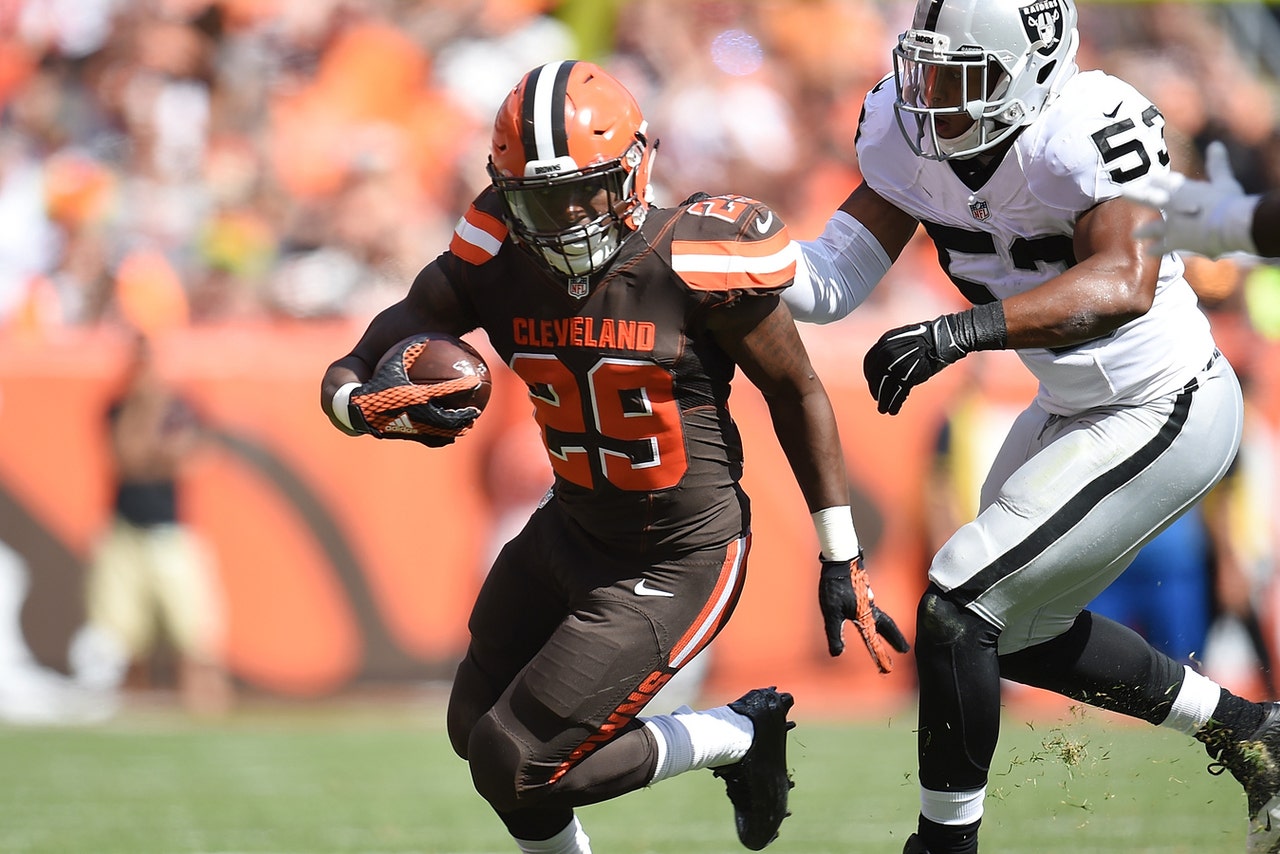 By Scott Sargent
Who, exactly, is responsible for discipline? Is it on the head coach, who is the face of the franchise, the one whose nickname of "blunt force trauma" is rooted in his lack of tongue-biting? Is it on his coaches, the ones tasked with making sure their respective units are prepared for the task at hand? Or is it on the players, professionals in their own right, who have played the game for their entire lives regardless of how much NFL experience they have?
While the Tramon Williams penalty with zeros on the clock will get the most attention, there were 11 other penalties throughout Sunday's absurd loss, five of which led to the Chargers getting a first down. There was a goal line play wherein the Browns had 12 men on the field. Even Joe Thomas had an uncharacteristic false start called against him (though it could be argued that the entire line moved on that play).
For all of the wrong that Eric Mangini brought to the city of Cleveland when it came to its football team and subsequent success, there was something cathartic for fans when reports of players running laps for being boneheads circulated each week following a game. Fans perennially call for accountability, some going as far as demanding job loss. But in a business where guaranteed money oftentimes plays a larger role than talent, players being forced to run around a training facility while their teammates get water and rest, well - that's better than nothing.
As of today, there is no one holding anyone accountable. Following the game, Mike Pettine the only thing the team can do at this point is "bunker down" and prepare for Baltimore, not exactly the thoughts of a man looking to read his team the riot act. How the Browns right this ship - if they ever do—remains to be seen. With all of the money thrown at this team's defense, and the search for a franchise quarterback continuing on, it's getting harder and harder to not expect another rebuild come this January.
WINNER: Josh McCown
The Browns shouldn't need Josh McCown to throw the ball 41 times, but on a day when he was asked to, you couldn't have asked for a much better performance. Three hundred and fifty-six yards, two touchdowns, zero interceptions. He utilized a lot of underneath routes to perfection. He spread the ball around to eight different targets, finally getting Duke Johnson in space. The last drive, the one where McCown found Gary Barnidge in the corner, was the most professional throw the quarterback has produced since he put on a Browns jersey for the first time.
This team is supposed to be run-first and defensive oriented. There was a point in the fourth quarter where they had run the ball just eight times and the defense is atrocious. The team is looking for people to step up and at least one did. Fans just better hope they can count on this sort of production each week because the weaknesses are showing little to no signs of improvement.
LOSER: Mike Pettine
One win in the last nine games isn't going to cut it, coach. The Browns defense went from the strength of the team to being a liability from kickoff to final whistle. Since Week 2, the Browns have been obliterated by a second year quarterback, a rookie wide receiver, and an offensive line missing three of its five starters. A defensive head coach with a team that is losing games almost entirely to an area that is allegedly his area of expertise. Worse? The Browns' next three games are against Baltimore, Denver and St. Louis - 1-8 can quickly turn into 1-11 before the calendar turns to November.
WINNER: Duke Johnson
YES. This is the Duke Johnson we've been waiting for. Nine catches, eight rushes, 116 total yards and a touchdown. In Duke's defense, he missed a good chunk of the preseason as well as Week 1, so there may have been a bit of a learning curve, but as awful as the game was, it was great to see the rookie running back do his thing in space. The kid is shifty, and while I don't necessarily want him leading the team in targets, I'll take it if he turns them into plays for positive yards. And that catch? Dude looked like a wide receiver out there.
LOSER: Jim O'Neil
Here are Tramon Williams' thoughts following the game: "Whether we have to speak up a little bit more and say what we feel we need to do, whether we feel we need more variety of things or different things, just have to step up and say it. Once you look up, the season's going to be over." If this doesn't sound like a veteran who is questioning the team's scheme, I don't know what does.
Four weeks in and the edge is still a mess. Quarterbacks are picking them apart pre-snap, putting up passer ratings north of 100. Blitzing has been very hit or miss. And if there was one play that sealed the Browns' fate on Sunday, it could be argued that it was this, late in the fourth quarter.
WINNER: Gary Barnidge
Six more catches, 75 more yards and another touchdown. Just another day's work for Barn + Bridge.
LOSER: Joe Haden
Far be it for me to tell a player when he can and cannot play, but after Haden said he would be in there on Friday, using words like "toughing it out" and such, I expect him to be playing. This team is in desperate need of a leader on the defensive side and I'm not sure who else can be counted on.
WINNERS: Donte Whitner and Christian Kirksey
Whitner will get his comeuppance for the Ladarius Green touchdown, but that ball was perfectly placed and Green is one hell of an athlete. What will get overshadowed was the fact that he played his best game of the season, actually backing up his talk this week. Seven tackles, all solo, with two being for a loss. Browns fans should take that and run.
Kirksey stepped in admirably for an injured Craig Robertson, recording five tackles and this massive sack of Philip Rivers.
The defense had very, very few bright spots, but Whitner and Kirksey deserve a little love.
LOSER: Ray Farmer
Another week with Dwayne Bowe doing absolutely nothing while Brandon Marshall tore up the Miami Dolphins in London. But hey, at least he's done serving his suspension!
More from Waiting For Next Year:
---
---