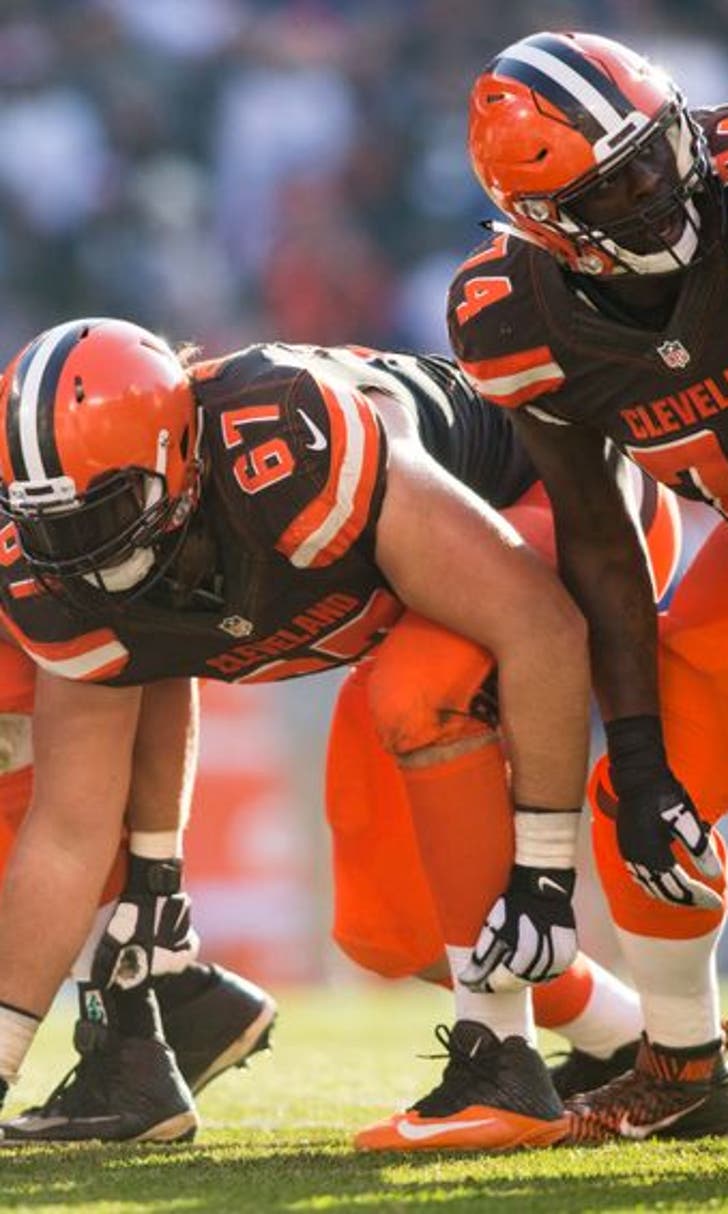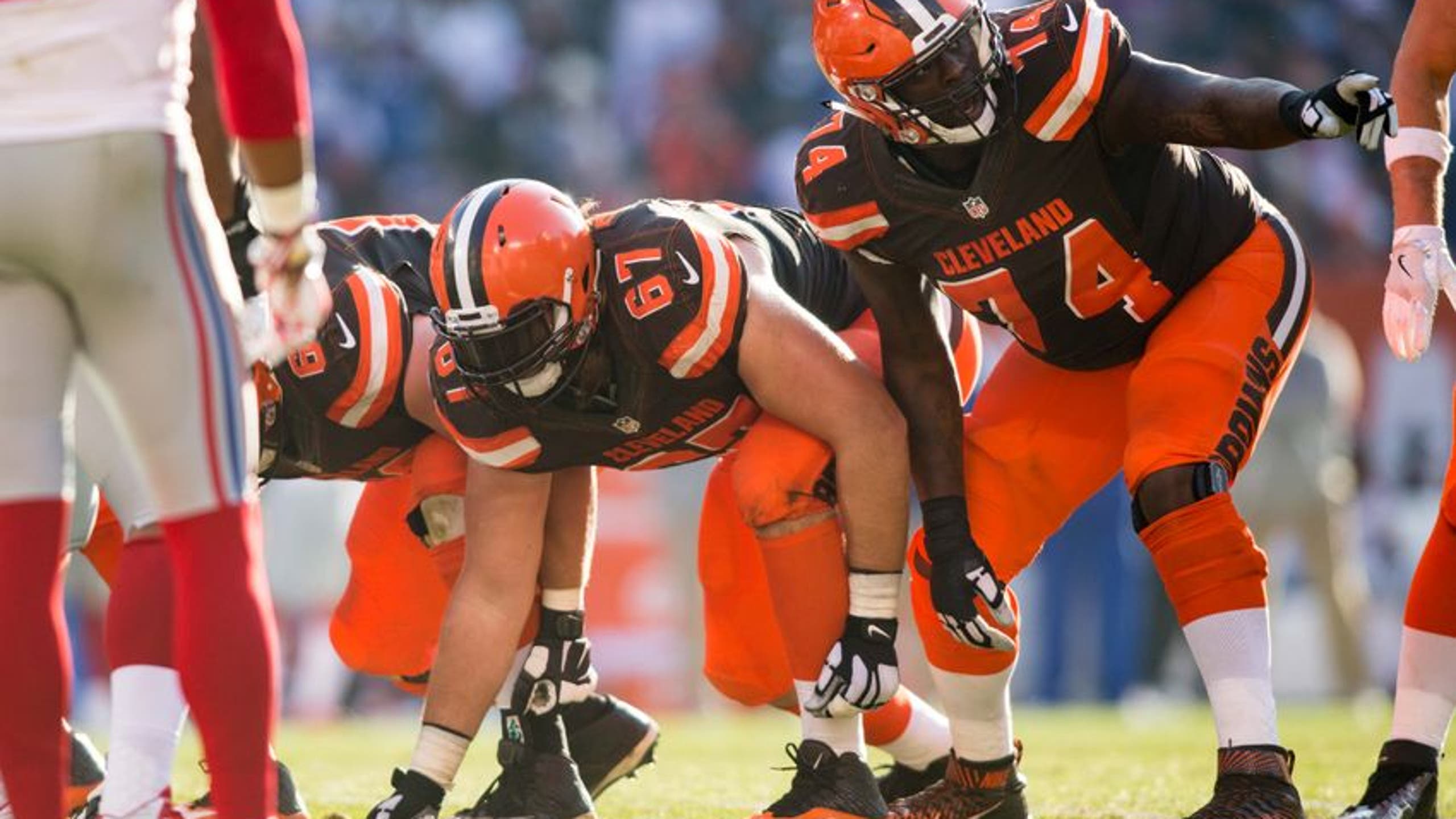 Cleveland Browns: Cam Erving to right tackle a smart move
BY Fansided and Joel W. Cade/FanSided via Dawg Pound Daily • December 29, 2016
Have the Cleveland Browns finally seen the light when it comes to Cameron Erving and the center position?
The Cleveland Browns had center Cameron Erving at right tackle at practice on Wednesday. The move is both interesting and appropriate given his level of play at center.
On a larger level, the move opens up the center position for Anthony Fabiano.  It also would allow the Browns to move Austin Pasztor to right guard (where he is a better fit). Ultimately, the last game of the season gives the Browns an opportunity to evaluate Erving at tackle heading into draft season.
Related: Jonathan Cooper's release is puzzling
The possibility of making all these moves heading into the season finale means last week's victory has satiated the need for a win. It also moves the team into evaluation mode.
More from Dawg Pound Daily
A two-game win streak would be an enormous boost for the team heading into the off-season. But this front office and coaching staff might feel the evaluation of Erving and Fabiano is more of a priority.
The transition for Erving will be an interesting one. Some of the things he does well will translate to tackle. Likewise, some of the things he struggles with will continue to haunt him at tackle.
One area that will help is that Erving will no longer have to shotgun snap the ball. Part of Erving's problem with shotgun snaps is his height. Erving is a tall center, which gives him a longer lever in the snap. The result is a naturally high snap that he must adjust to snap the ball correctly.
Ironically, his height and long arms will serve as an advantage at tackle. It will allow him to get his hands on defenders before they can get on him. This is the key to effective pass blocking from the tackle position.
Erving's tendency to want to drop in pass protection to create space will also serve him well at tackle. At center, Erving often wanted to create space on the snap.  As a center, it is important to engage the defender at the line of scrimmage and keep the defender at the line of scrimmage.
One of his major struggles was to snap the ball and engage simultaneously at the line of scrimmage. Such a move is accomplished with independent hand usage. Erving struggled to use his hands independently. Failing to engage first and then create space allowed defenders to put the move on him first and often resulted in ugly sacks. We have all seen the videos of Erving watching his defender sack the quarterback.
Moving to tackle will allow him to engage defenders with a powerful strike. When Erving does succeed in striking his opponents he is very effective. It was getting to the strike that hurt Erving. By moving to tackle his style of striking will serve him well.
However, balance will still be an issue. Coming out of college, most players must learn to play with balance. Erving was often off-balance when striking. This is a sign of inexperience. He may continue to have balance issues at tackle much like Pasztor did early this season.
Erving's play at tackle may end up looking a lot like Pasztor's in the early part of the season. He will struggle with drops because he has not done it at tackle for a while. He will struggle with the wide-9. However, Erving is fundamentally quicker, faster and stronger than Pasztor and should adjust to the tackle position with greater ease.
Ignored in this story may be the first start of Fabiano. There is not much to say about Fabiano except his SPARQ score was the highest of all linemen in the draft. His first start should be very interesting to watch.
The move of Erving to tackle sheds light on the cutting of Jonathan Cooper. If Pasztor moves to guard, the Alvin Bailey becomes the backup interior lineman along with Gabe Ikard. Pasztor can also serve as a swing tackle having played it all season.
Whatever happens this Sunday, it should be interesting to watch. If we do not see Erving at tackle, it will be disappointing as this move is long overdue.
---
---