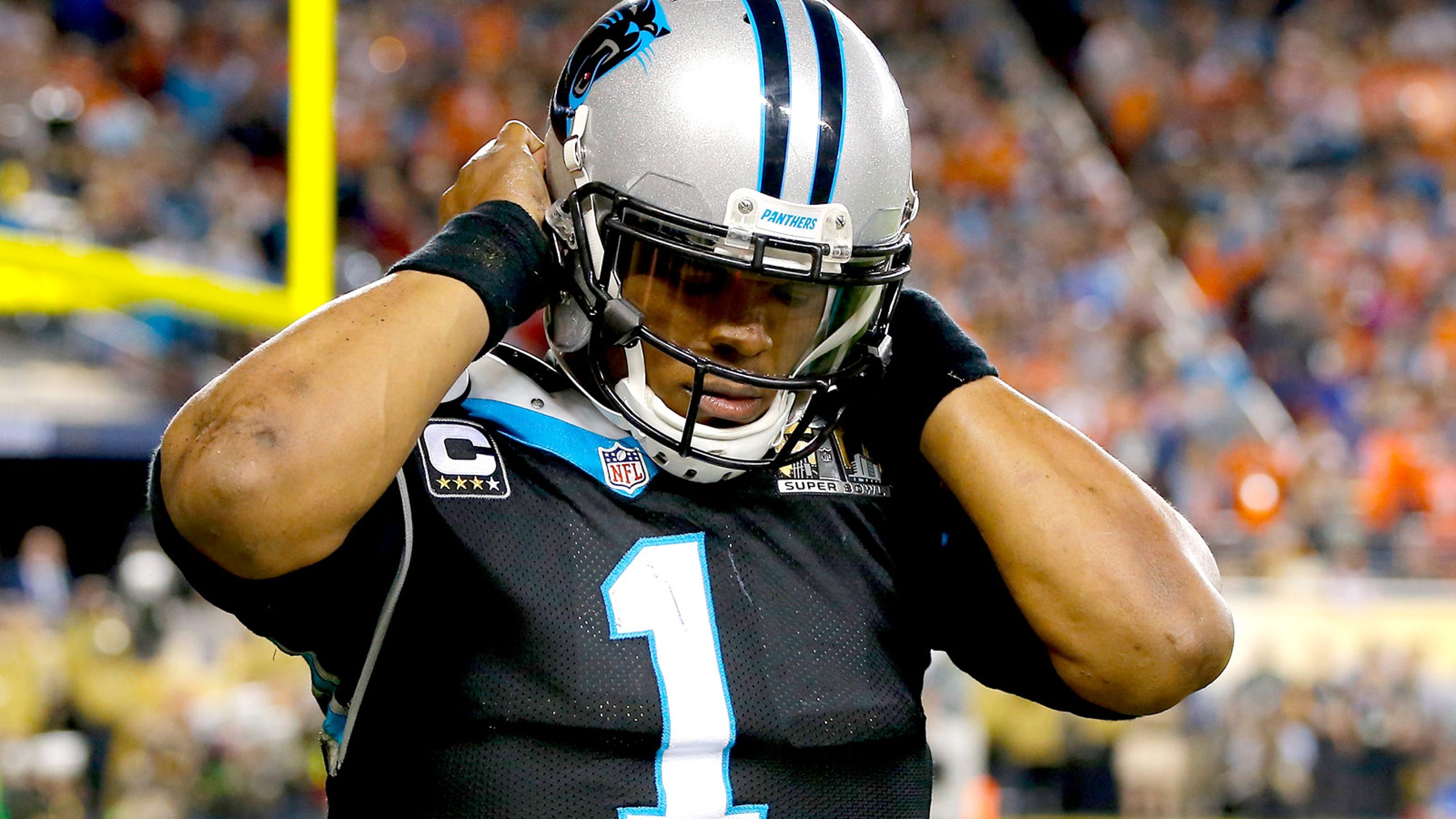 Cam Newton choked away the Super Bowl
BY Chris Chase • February 7, 2016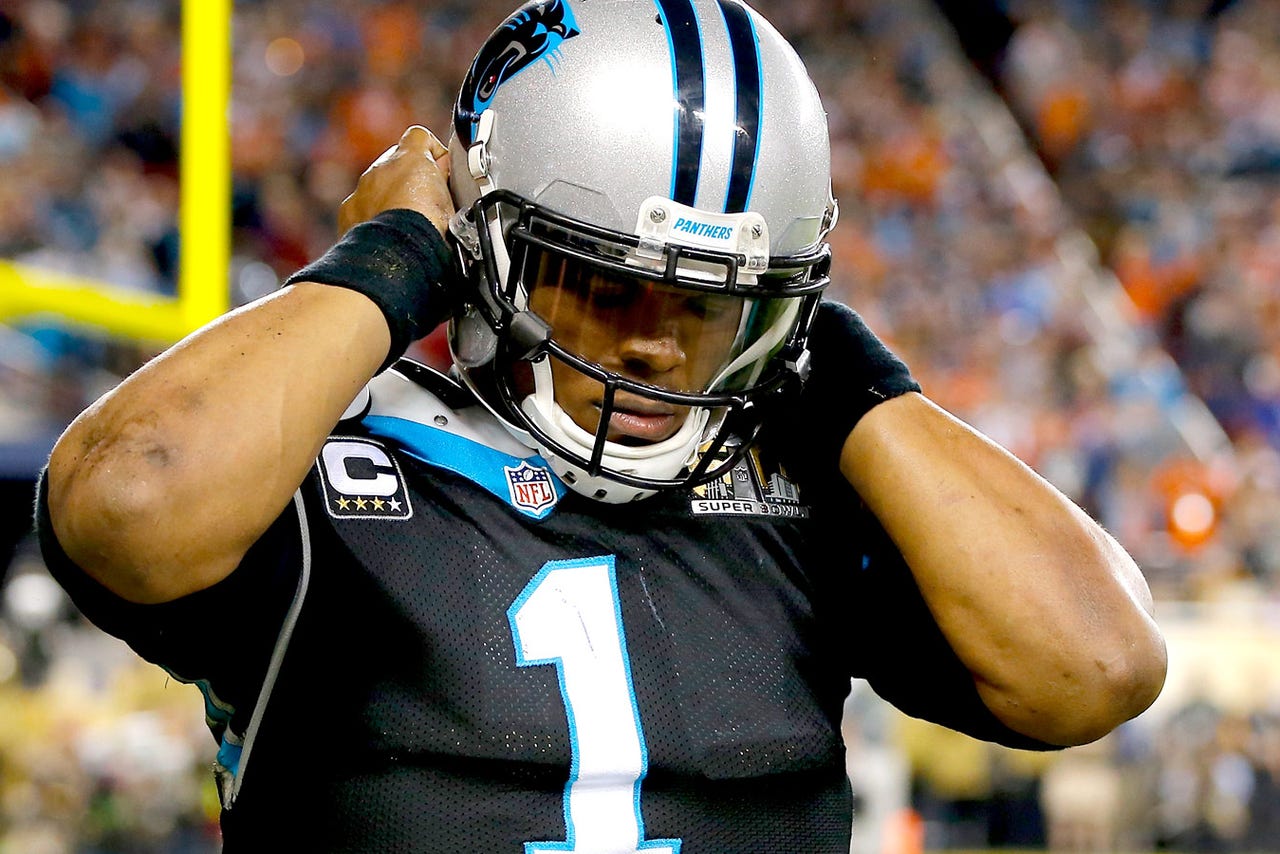 Of all the questions and ginned-up controversies surrounding Cam Newton throughout the playoffs, one went largely unasked: What was going to happen if the young Carolina Panthers quarterback got down in the biggest game of his life?
After all, he'd played most of the season with a lead and wasn't accustomed to being forced to come back. What would happen when the swagger disappeared? How would he react when he got punched in the mouth for the first time in 2015?
Turns out Cam Newton has a glass jaw.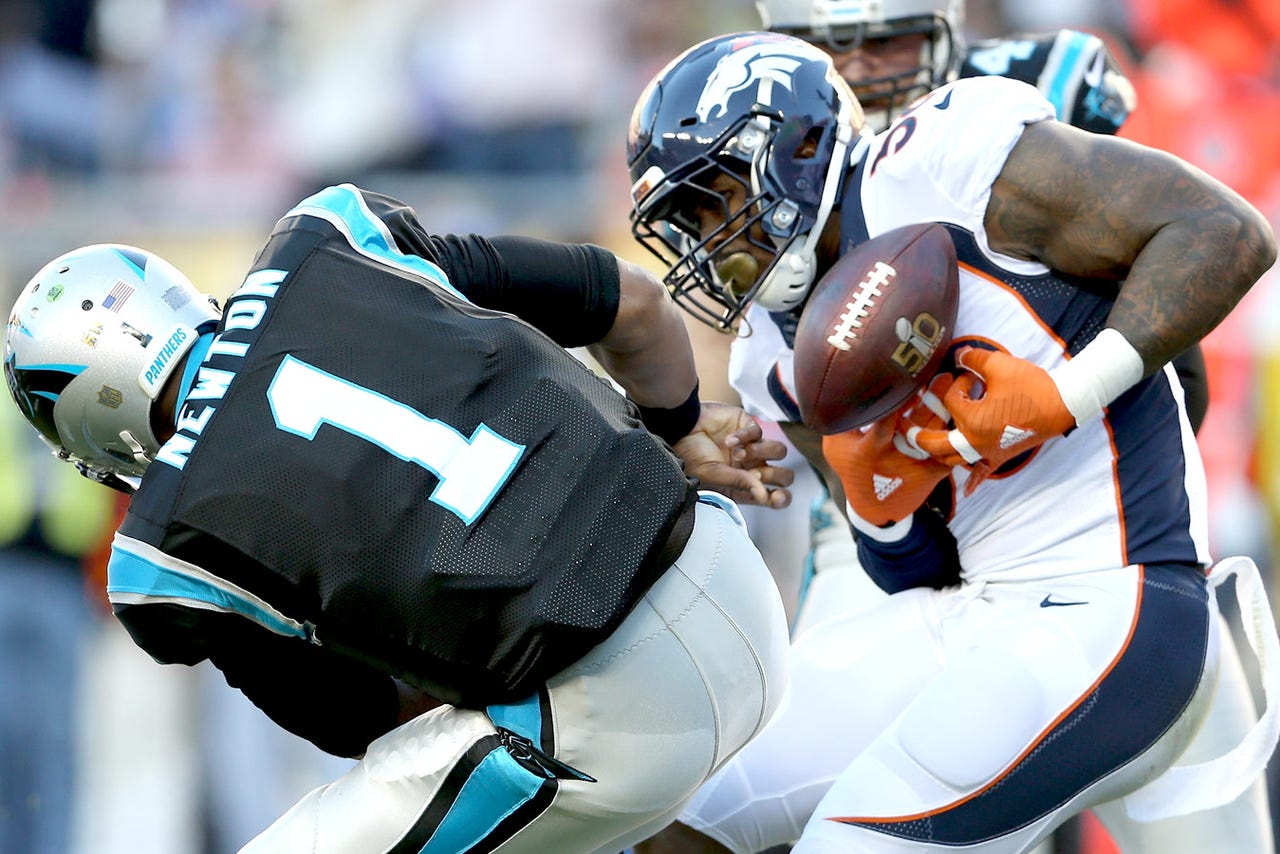 Von Miller and the Denver D had their way with Cam all day.

Rather than an NFL MVP, the 26-year-old quarterback played like a redshirt freshman, unable to get his bearings after going down 10 points and never correcting himself enough to become the player who dominated the league this season. His trademark speed was rendered irrelevant as he was sacked six times, at least half of which were due to his inability to feel a charging defense led by Von Miller and DeMarcus Ware.
Wade Phillips orchestrated a flawless game plan, rendering the NFL's most formidable quarterback useless. The Broncos threw various looks at Newton, spying him. The quarterback found himself calling audibles on blitzes that never came. The throws went everywhere -- high, low, right, left and into the arms of a defenders. He had happy feet when he needed to stand in the pocket and was as leaden as Manning when he needed to be looking to run. When he wasn't overthrowing receivers he wasn't seeing open ones. Perhaps the unforced errors were a symptom of the stifling Broncos defense, though.
Newton thrives on his swag. It was never more evident this season than against the Giants, when the Panthers, playing front-runner again, blew a 35-7 lead to New York (it was the infamous Odell Beckham-Josh Norman game) and when the score was tied with 1:46 remaining and Carolina's 14-0 record on the line, Cam just nodded. He knew what was next and because of his confidence, everybody else did too. Graham Gano ended up kicking a 43-yard field goal as time expired.
Gano missed one from 44 on Sunday, another play that was seemingly out of Newton's hands, except it really wasn't. The QB ran for -1 on first down and threw bad incompletions on second and third. Just five yards from 1st-and-10 gets Gano a 38-yarder. Newton's offense couldn't get it.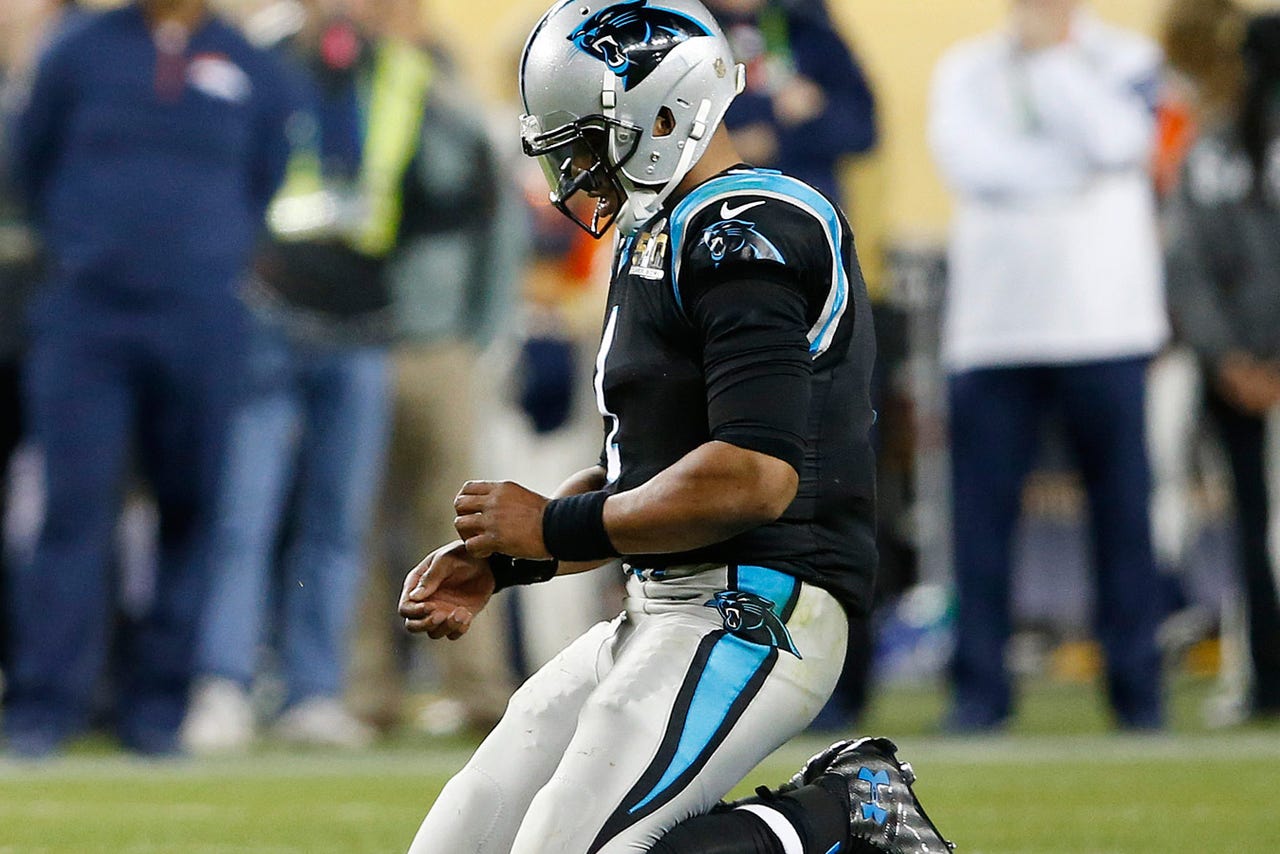 On Sunday, we found out what happens when Cam Newton loses his swag.

Without that swag, Newton was simply average -- a 17-1 quarterback playing like a backup. If he had had a chance to do his trademark celebration, there wouldn't have been an S on his chest, but Clark Kent's tie and glasses instead.
There's not too much shame in it, however. Denver had already made both Ben Roethlisberger and Tom Brady look average this postseason. This defense will go down with the 2000 Baltimore Ravens as recent units to win their team a Super Bowl.
And while Big Ben and Tom Terrific were basically held in check by Denver's D, Newton was ruined by it. He was a pathetic 18 of 41 with a 55.4 quarterback rating and a solid, but meaningless, 45 yards on the ground.
---
---