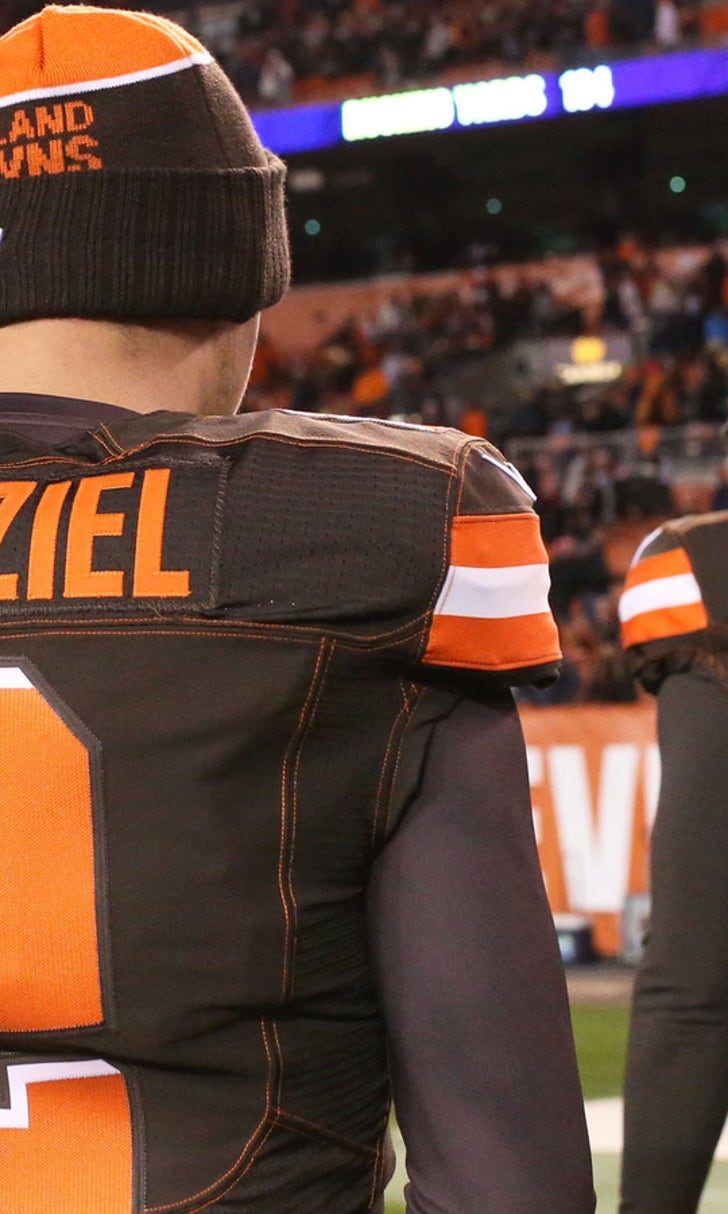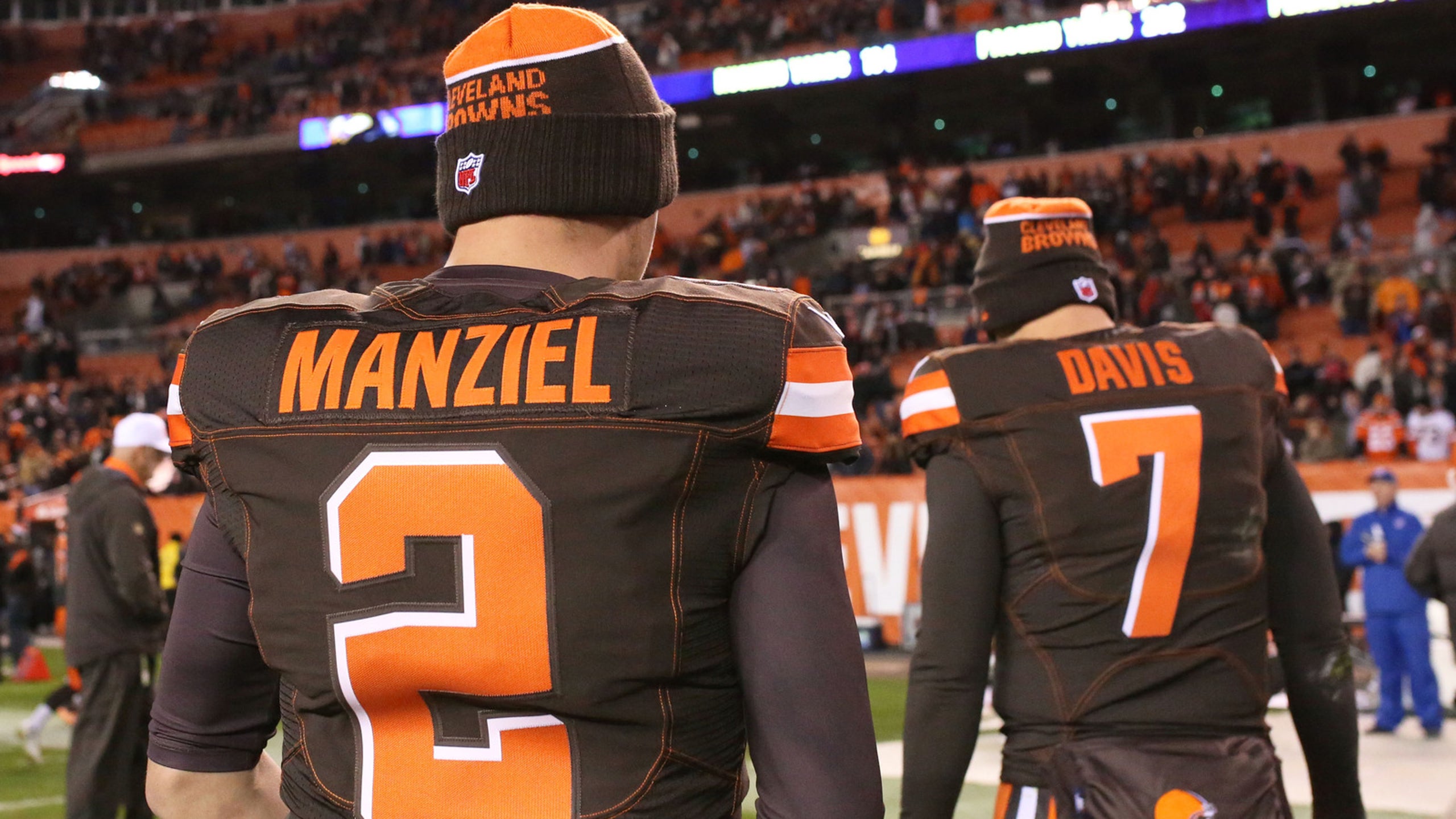 Browns: What players are worth keeping for next season?
BY foxsports • December 8, 2015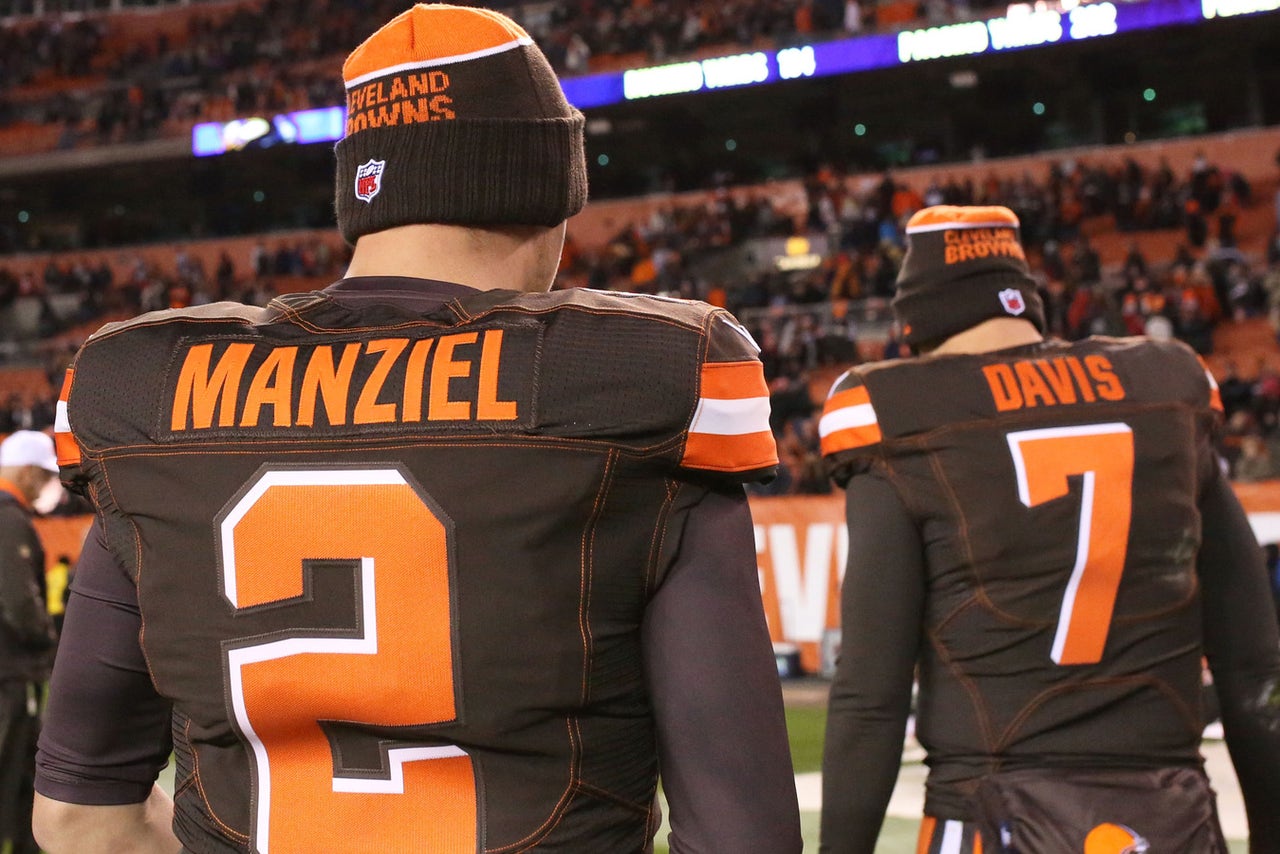 By Michael Bode
Fans of the Cleveland Browns are used to closing the proverbial book on the season well before Christmas or New Year's Eve are celebrated. 2015 will be the eighth straight losing season for the Browns and the 13th straight season which will end without a playoff trip. They have had only one season with more than seven wins over that timespan, and this particular season seems especially lost given the nature of the continual blowout defeats.
However, as every book closes, a new one emerges in the promise (or curse) of a new season forthcoming. Whether or not the organization should sustain stability, fire Mike Pettine, or fire Ray Farmer has already been discussed and will continue to be discussed throughout the rest of the season. Here the focus shall be on the players worth watching through the end of the season and which should be retained moving forward.
Cleveland Browns Offense Position: Quarterback
High Quality:
Roster Worthy: Josh McCown (IR), Johnny Manziel
Good Luck Elsewhere: Austin Davis, Connor Shaw (IR)
If the Browns elect to throw out all of their current quarterback options and start over, it would be completely understandable. Despite a modicum of success this season — hat tip to offensive coordinator John DeFilippo and quarterback coach Kevin O'Connnell — none of these players seem destined for stardom unless Johnny Manziel demonstrates something special through the remainder of the season.
Position: Wide Receiver
High Quality: Josh Gordon (Suspended), Travis Benjamin
Roster Worthy: Andrew Hawkins, Brian Hartline
Good Luck Elsewhere: Dwayne Bowe, Taylor Gabriel, Darius Jennings, Terrelle Pryor
The mess of the Browns current situation is perfectly encapsulated by their wide receiver position. Bowe and Hartline have another year on their contracts, which the Browns would likely love to get out from under. Benjamin is set to be an unrestricted free agent (UFA) after a year when he broke out as a great deep threat. The best receiver on the team, Gordon, is not even allowed to practice with the team. However, the biggest local story of the year is about Pryor, a player who has yet to appear in an actual game despite practice squad call-up Darius Jennings being prominently featured against the Bengals.
Position: Tight End
High Quality: Gary Barnidge
Roster Worthy: E.J. Bibbs, Randall Telfer (IR-non-football)
Good Luck Elsewhere: Jim Dray
Another position where the player the Browns would likely want to leave is signed for another season (Dray), and the one who broke out as a big playmaker this season is an UFA (Barnidge). Good luck crafting a message to convince these players to stay.
Position: Running Back
High Quality:
Roster Worthy: Duke Johnson Jr., Malcolm Johnson
Good Luck Elsewhere: Isaiah Crowell, Glenn Winston
Running the ball has been absent from the Browns this season and the complete meltdowns of Crowell and Terrance West are a huge part of it. West is not even on the team anymore, and it is likely time for the same to be said of Crowell. After a summer where running backs coach Wilbert Montgomery was practically begging someone to take hold of the job, it is now winter and no one has done so.
Duke Johnson has looked good in a Darren Sproles/receiver back type of way. Despite being an abomination this season, fullback tends to take a couple seasons to master, giving the "other" Johnson (Malcolm) at least some promise moving forward.
Position: Offensive Line
High Quality: Joe Thomas
Roster Worthy: Joel Bitonio, Alex Mack, Mitchell Schwartz, John Greco, Cameron Erving, Michael Bowie (IR)
Good Luck Elsewhere: Austin Pasztor, Darrian Miller
Well, if you want to trust PFF with all your being, then this is a top-five unit in the NFL. However, for those of us that have watched the game a bit more closely, we have seen issues. Now, the OL is certainly much better than the sack and yards per rush numbers indicate, but the struggle for a consistent push up front is real. The talent is there, though, and it will be up to the coaching staff to find a run blocking scheme better suited to this group (i.e. the zone-blocking scheme Kyle Shanahan used was much more equipped to be used with this athletic — but not mauling — line).
The real concerns for the offensive line are that Mitchell Schwartz is an UFA and Alex Mack can opt out of his contract to become an UFA. The Browns OL of 2015 has struggled, but the Browns OL of 2016 without these two players — both of whom could be debated as moving into the "high quality" category — is horrific to consider. It is not as if Cameron Erving has calmed anyone's nerves about having the capacity to take over for Mack at center.
Cleveland Browns Defense Position: Safety
High Quality: Tashaun Gipson
Roster Worthy: Ibraheim Campbell, Jordan Poyer, Donte Whitner
Good Luck Elsewhere:
Gipson has struggled to stay on the field, but he has still been one of the few bright spots on the defense when healthy. Whitner took a step back this season, but he can still be a useful piece along with Campbell and Poyer.
Position: Cornerback
High Quality: Joe Haden
Roster Worthy: K'Waun Williams, Tramon Williams, Ifo Ekpre-Olomu (IR), Charles Gaines, Justin Gilbert
Good Luck Elsewhere: Pierre Desir, Don Jones
Haden likely wants to forget 2015 ever existed. Horrific season for him both with injuries and his attempts to play with those injuries. He should be back to his usual self in 2016. K'Waun and Tramon Williams both had high and low points, but showed enough to be part of the forward solution. Gilbert will have to play to prove he belongs on the roster.
Position: Linebacker
High Quality:
Roster Worthy: Karlos Dansby, Christian Kirksey, Paul Kruger, Nate Orchard, Scott Solomon (IR)
Good Luck Elsewhere: Armonty Bryant, Craig Robertson, Barkevious Mingo, Tank Carder
The weakness of the defense starts with the linebacking group. The group has failed in so many categories: sealing the edge, generating a pass rush, taking angles on tackles, wrapping up on tackles, and in coverage.
Position: Defensive Line
High Quality:
Roster Worthy: Danny Shelton, Desmond Bryant, Xavier Cooper, Randy Starks
Good Luck Elsewhere: John Hughes III, Jamie Meder
Shelton did not have the impact year many hoped he would, but he also was not one of the bigger problems. Starks is the least talked-about free agent signing bust of the Browns offseason. Hughes is supposedly known for being a run-stopper but rarely stops a run. Meder was a great August story who never panned out. The group needs a whole lot of work.
Cleveland Browns Special Teams Position: Kicker, Punter, Long-Snapper, Gunners
High Quality: Andy Lee, Marlon Moore
Roster Worthy: Travis Coons, Charley Hughlett, Johnson Bademosi
Good Luck Elsewhere:
Andy Lee might have been the best offseason acquisition for the Browns, which is only sad because he is the team's punter. He lived up to the billing. Despite the kick-six against Baltimore, Coons has been a useful kicker throughout the season. His leg isn't especially strong for the longer field goal attempts, but he is young and should get stronger as his career unfolds. (If you don't know who Hughlett is, then he is doing his job well.)
More from Waiting For Next Year:
---
---