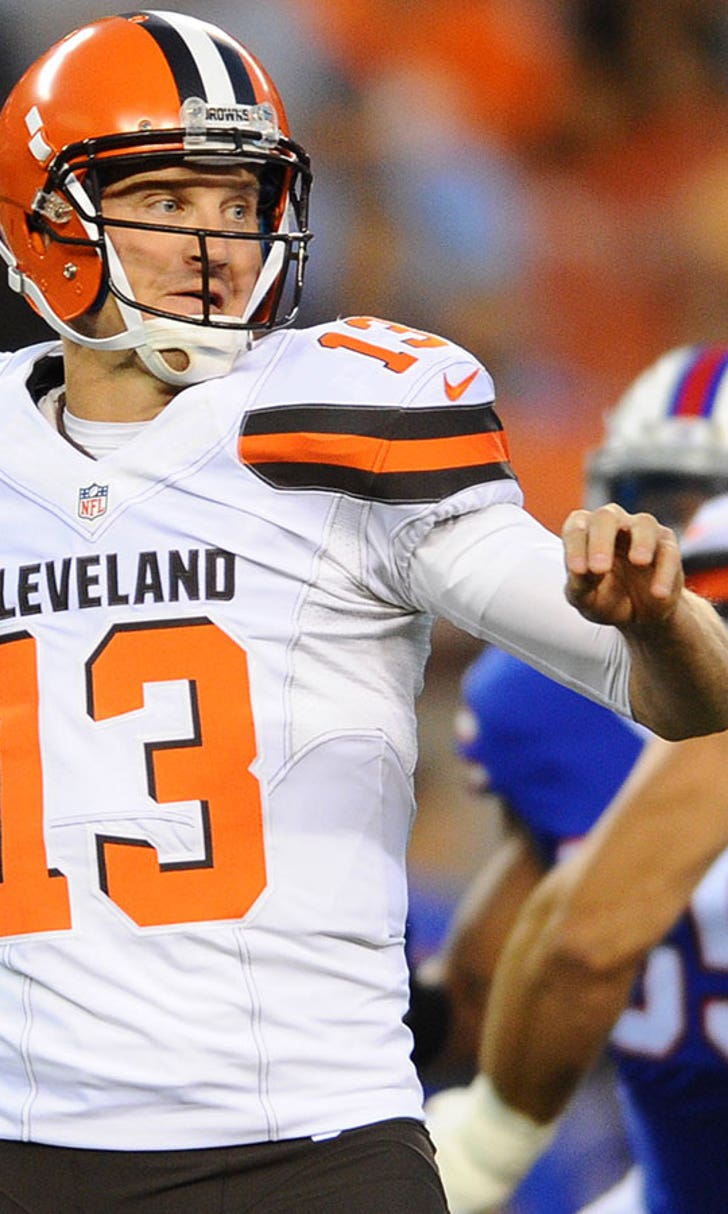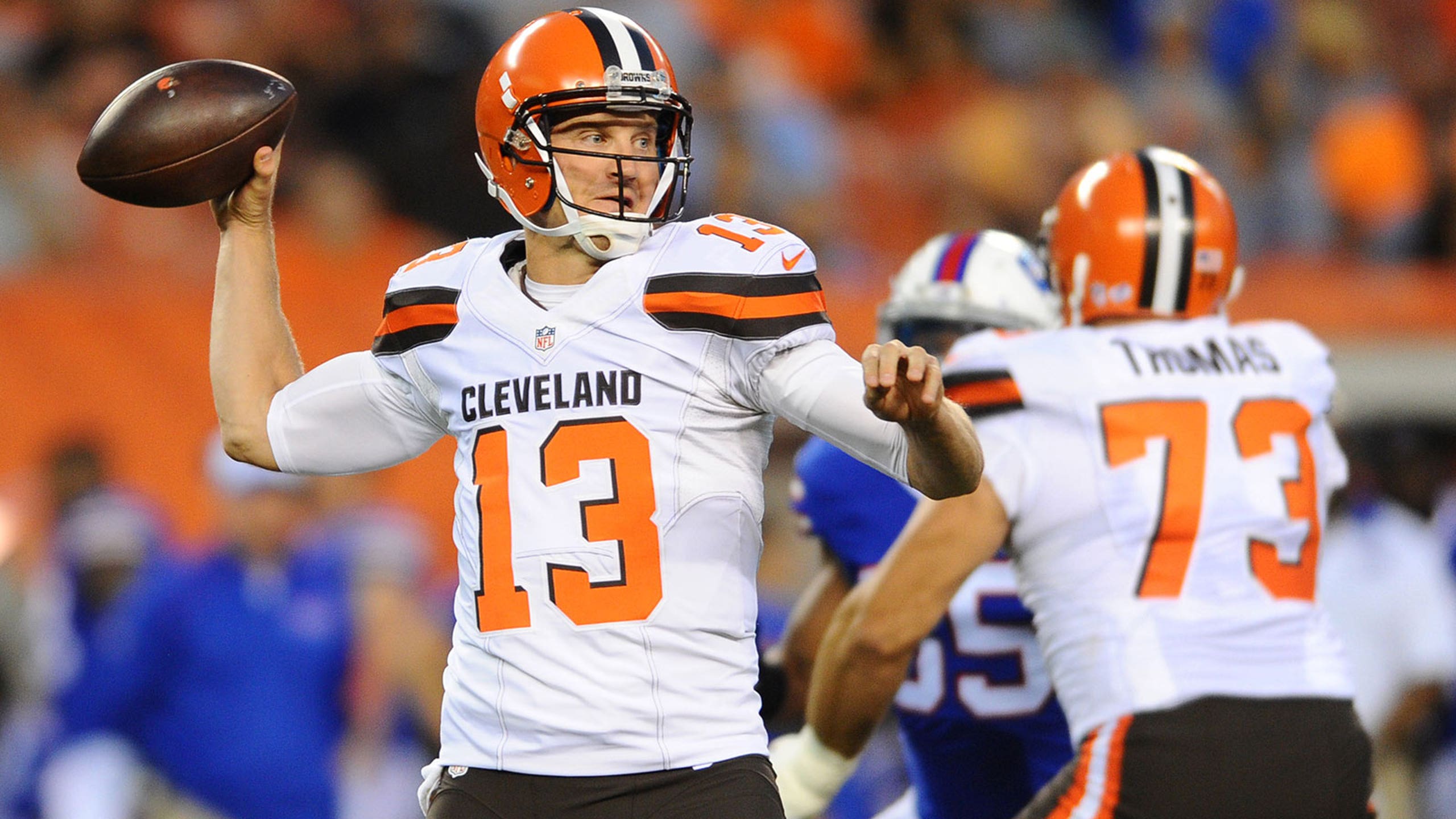 Browns QB McCown jams finger, X-rays negative
BY foxsports • August 21, 2015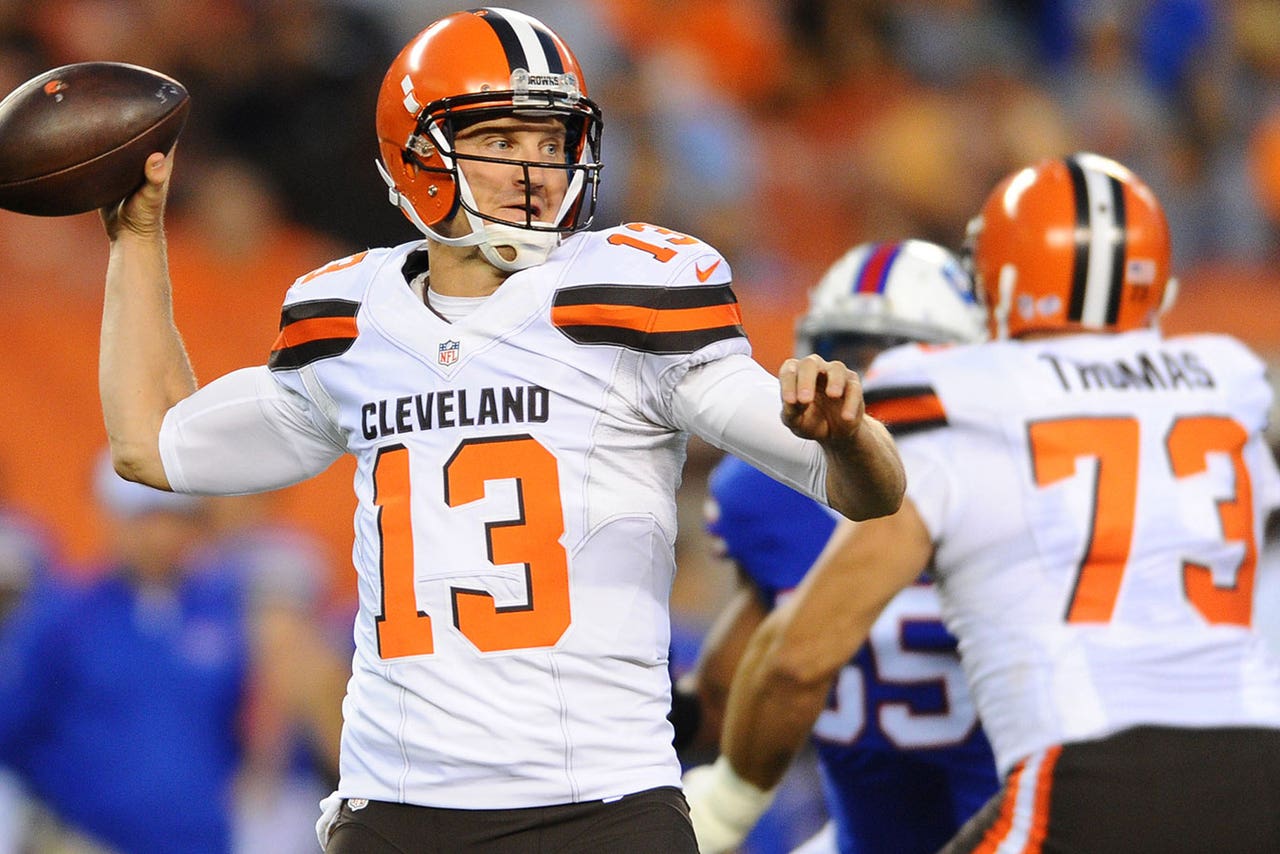 Browns quarterback Josh McCown doesn't even know when he jammed his finger during Thursday's preseason loss to the Bills, but he doesn't believe it's serious.
McCown, wearing a small wrap on his right ring finger during his postgame press conference, said a precautionary X-ray was negative. McCown was under pressure for much of his three series in the first half. He was intercepted twice and finished 7-of-10 for 57 yards.
"I just know it was sore,'' McCown said per Northeast Ohio Media Group. "Like I said, we just took some precautionary pictures of it to make sure it's alright. I don't want to speculate moving forward. You know, something could change overnight, but I feel like it will be fine.''
McCown is hoping not to suffer the same fate of third-string quarterback Connor Shaw, who discovered he needed season-ending thumb surgery a few days after thinking it was a minor fracture.
"I don't know [about an MRI],'' McCown said. "I'll just defer to the trainers on that. I'll let the trainers and the doctors look at that and make their assessment and let me know what we need to do.''
Backup quarterback Johnny Manziel took over for McCown after half time and led the offense on e 96-yard touchdown drive, punctuated by a 21-yard pass to Shane Wynn. Head coach Mike Pettine was quick to quell any notion of a quarterback controversy after the game, noting that the Bills had a big dropoff between their first- and second-team defenses.
#browns Pettine: "I'm not going to sit here and stir up a quarterback controversy"

— Mary Kay Cabot (@MaryKayCabot) August 21, 2015
#Browns Pettine cautioned that there's a significant dropoff from 1st to 2nd team. manziel played vs 2nd team #Bills

— Mary Kay Cabot (@MaryKayCabot) August 21, 2015
h/t: Northeast Ohio Media Group
---
---