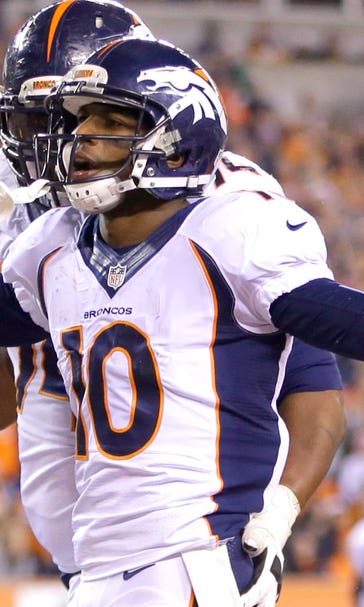 Broncos wideout Emmanuel Sanders says Brock Osweiler owes him big for his massive deal
May 10, 2016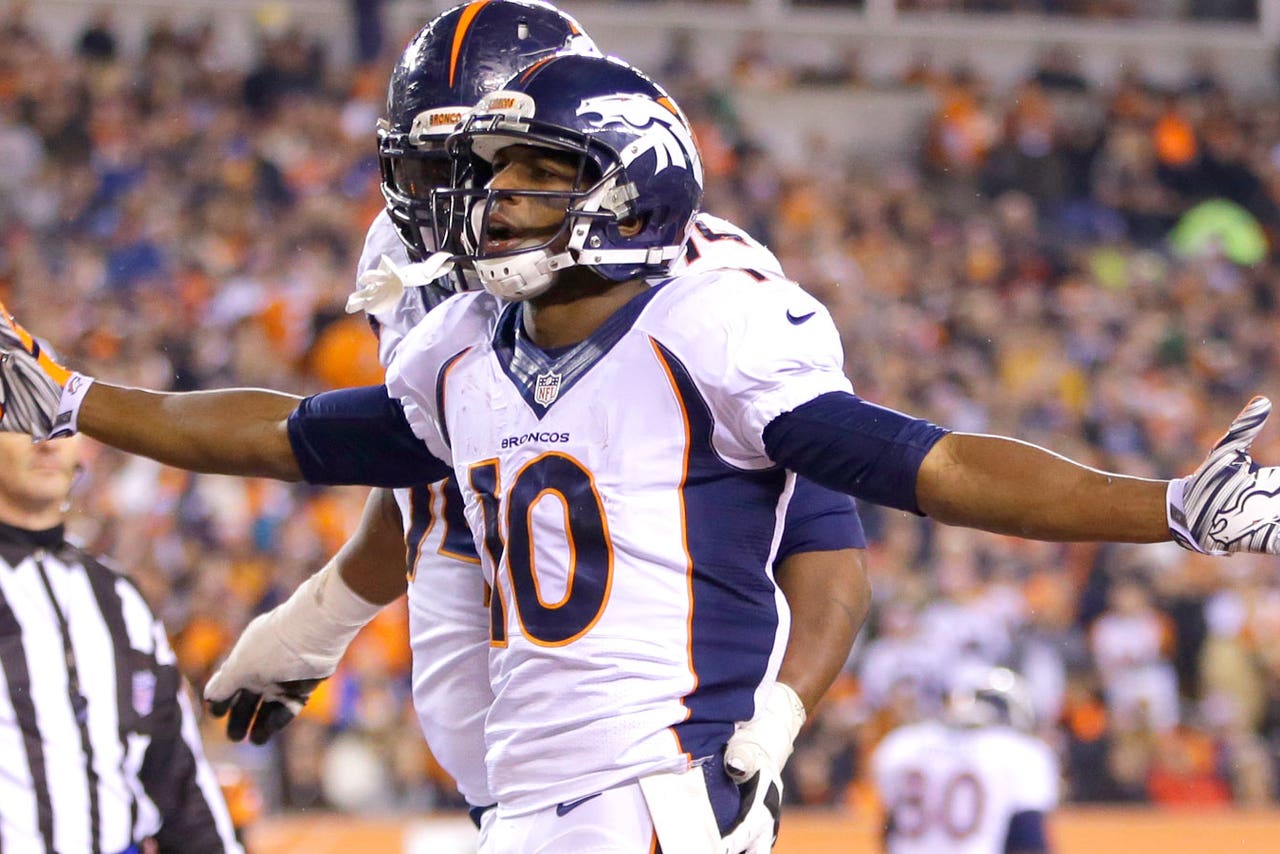 Denver Broncos wide receiver Emmanuel Sanders was happy that former teammate Brock Osweiler received a massive deal with the Texans this offseason.
Yes, it left the defending champs in a bind, especially after Peyton Manning announced his retirement. But you can't knock a fellow player for getting paid. But that doesn't mean Sanders doesn't want his cut of that four-year, $72 million deal.
Sanders was on ESPN Tuesday and shared his initial thoughts when he heard about Osweiler's contract.
"When a guy gets to free agency, it's tough not to pass up that kind of money," Sanders said. "I'm happy for Brock. I want a (Lamborghini) from Brock because I caught a couple of those passes. So Brock I'm expecting that Lambo."
Sounds like a lot but Sanders did play a big role in one of Osweiler's outstanding games. In the Broncos' 34-27 loss to the Steelers in December, Osweiler threw for 296 yards and three touchdowns. Sanders had 10 receptions for 181 yards and a touchdown. Maybe Sanders will get that car.   
---
---