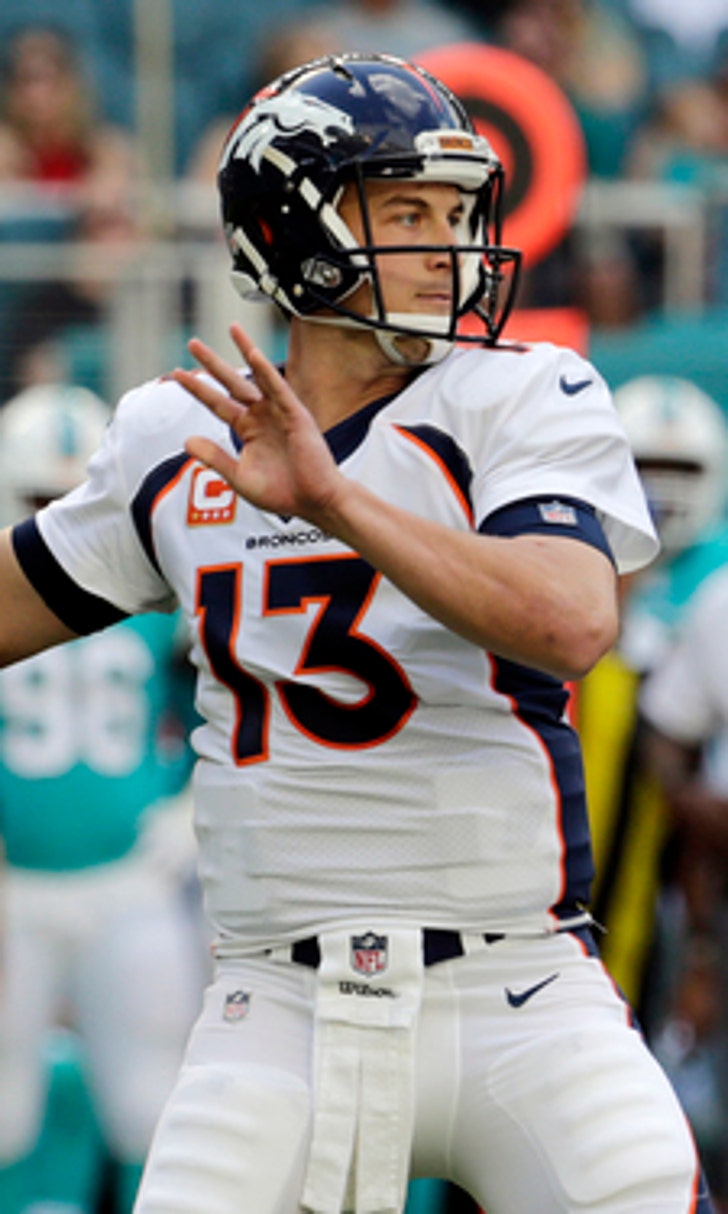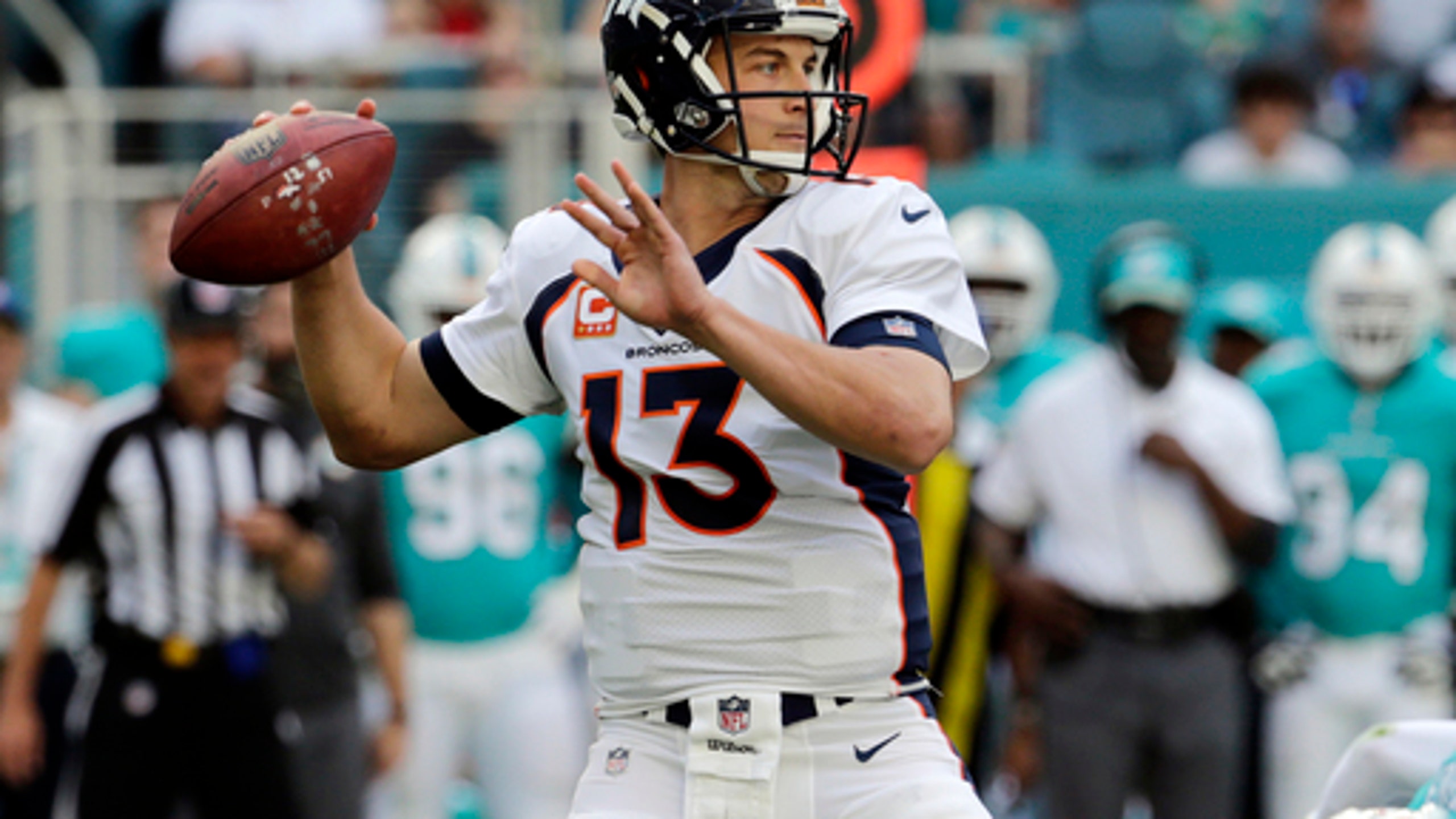 Broncos coach Vance Joseph says his team hasn't quit
BY AP • December 4, 2017
ENGLEWOOD, Colo. (AP) Denver Broncos coach Vance Joseph has conceded the postseason is lost but he won't give up on the last four games of the regular season.
The rookie coach said the Broncos haven't quit despite an eight-game losing streak.
''I don't believe that at all. I always watch the last five to 10 plays, and I show those guys those plays and I show them the guys flying around,'' Joseph said Monday. ''That's proof that guys are still playing to win. It's a tough sport not to go out and play full speed because you can get hurt doing it. The guys we put on the field are trying to win football games. No one has given up by how they've worked all week in practice.''
The Broncos started 3-1 but have since dropped to 3-9. They are one loss from tying the franchise record for most consecutive losses in a season with the New York Jets coming to town Sunday. The club record for most consecutive losses is 11, set over the 1963 and `64 seasons.
Sunday's 35-9 loss in Miami was the third time in five weeks the Broncos have lost by 25 or more points and it has them looking beyond this season. The last four games have turned into an audition for next year for many players or an opportunity to impress another coaching staff.
''Everyone's going to be evaluated, everyone knows that, players and coaches alike,'' safety Justin Simmons said. ''When it comes down to it, it's just pride. You don't want to go out there and put bad film out there, bad tape for other coaches to see. It's a business. Whether you stay here or go somewhere else you want to make sure that you put yourself in the best possible situation.''
Simmons' interception return for a touchdown Sunday was one of the few highlights for the Broncos. They committed nine penalties, including a delay of game on a kickoff that Joseph didn't recall in his postgame press conference.
Quarterback Trevor Siemian was 19 of 41 with three interceptions and was off target on many of his throws in his first start since being replaced following a loss at Kansas City on Oct. 30. Center Matt Paradis hiked the ball over Siemian's head and through the end zone for a safety, and punt returner Isaiah McKenzie's fumble - his sixth muffed punt of the season - led to a second safety for Miami for the final points of the game.
Joseph announced Siemian will be the starter against the Jets but said McKenzie, who was inactive for two weeks after mishandling two punts against New England on Nov. 12, will not return punts the rest of the season. Jordan Taylor will handle return duties against New York.
Joseph defended his decision to put McKenzie back on punts against the Dolphins despite his troubles on special teams. Three of his six muffed punts have led to scores.
''He's our punt returner. With the ball in his hands he's a special returner. Obviously, he's had trouble catching the ball and taking care of the football,'' Joseph said. ''I thought, personally, two weeks would help him overcome that. That wasn't so. He needs more time. I'm not giving up on Isaiah. He was drafted to be our punt returner, he's averaged over 10 yards a punt return when he has secured the football, so I'm not down on him. He's a young player.''
---
For more NFL coverage: www.pro32.ap.org and www.twitter.com/AP-NFL
---
---