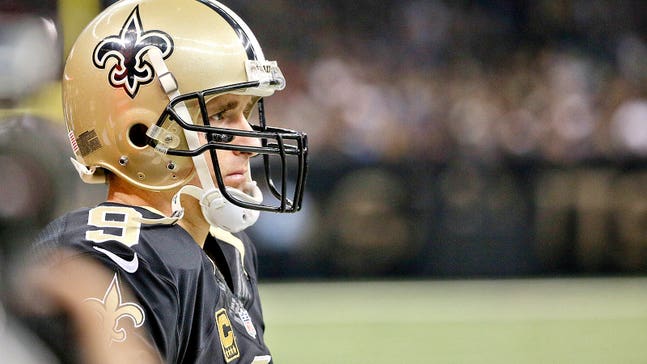 Brees smashes more records ... and develops new system of math
Published
Dec. 21, 2015 11:51 p.m. ET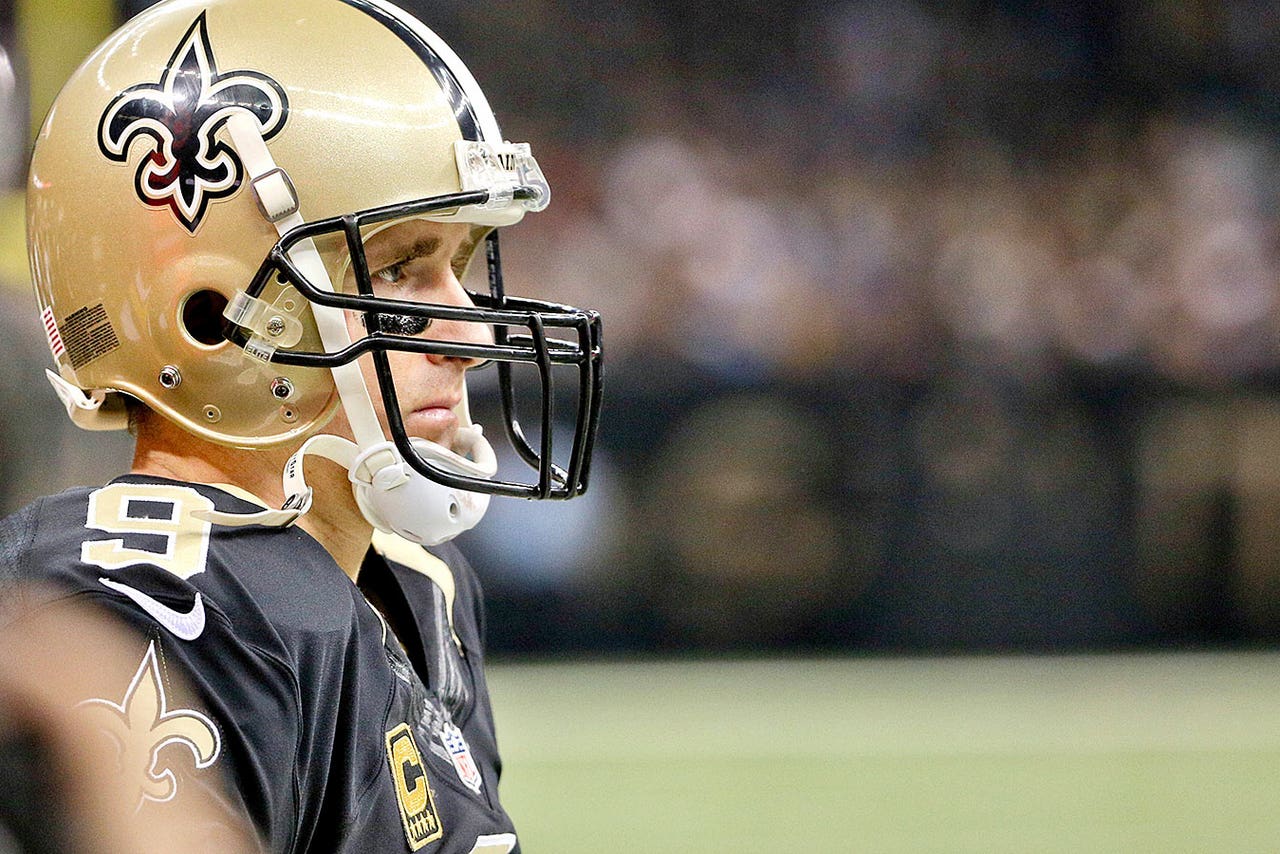 Drew Brees breaking records is nothing new. Between his career longevity and the Saints' propensity for throwing the ball all over the place, seems like each week the New Orleans signal-caller is climbing a leaders list or ripping up a page from the record books.
Well, Monday night was no different; but lost in the midst of Monday night's loss to the Lions is the fact that Brees and the Saints also made a mockery out of every mathematics text book ever printed by proving the following equation to be true:
3 x 7 = 0
But first, the history:
This is Brees' 128th career multi-touchdown game, ranking 4th in @NFL history

— New Orleans Saints (@Saints) December 22, 2015
And now, the fun stuff.
With less than 75 seconds to play in the first half and the Saints down 21-3, Brees finally had New Orleans driving. Then this happened:
● 1:12 to play: Brees 29-yard TD pass to Brandon Cooks. Lions 21, Saints 10
● After review, Cooks was ruled to be down short of the end zone. Lions 21, Saints 3
● 0:52: Tim Hightower 1-yard TD run. Lions 21, Saints 10
● Penalty, illegal formation, nullifying TD. Lions 21, Saints 3
● 0:03: Brees 1-yard TD pass to Marques Colston (on 4th and 1). Lions 21, Saints 10
● Penalty, ineligible downfield, nullifying TD and ending half (no time left on clock). Lions 21, Saints 3
Final score: Lions 35, Saints 27
---
---