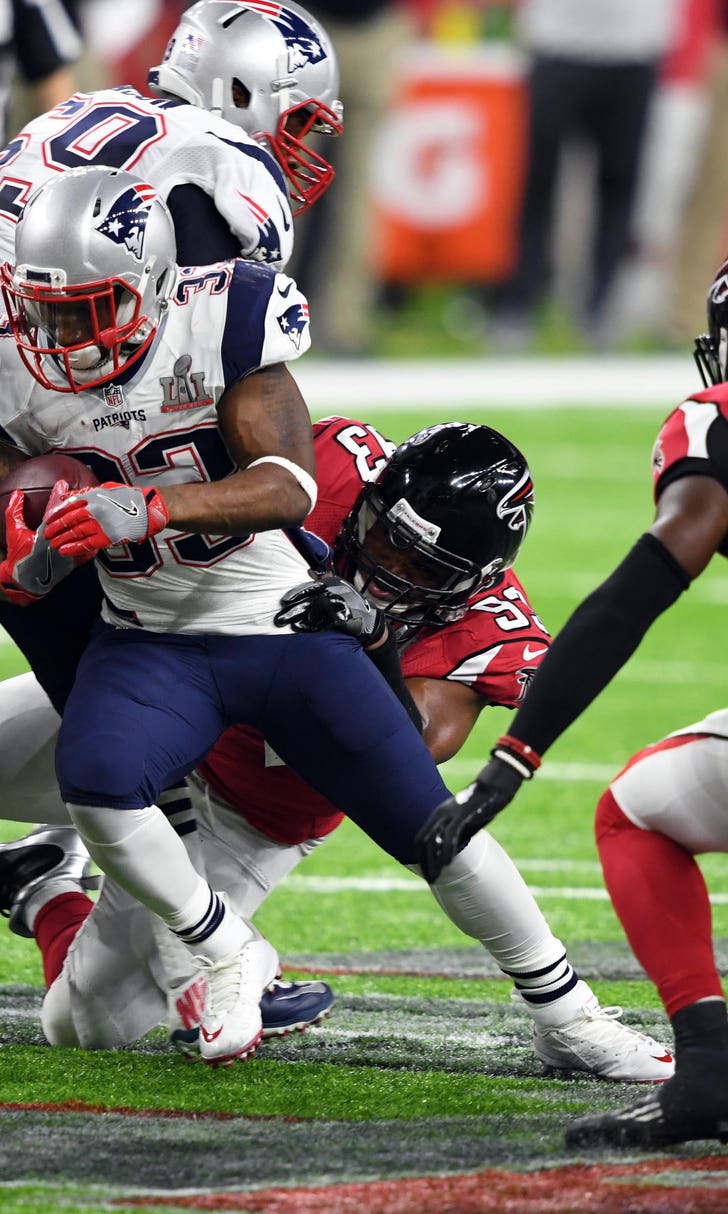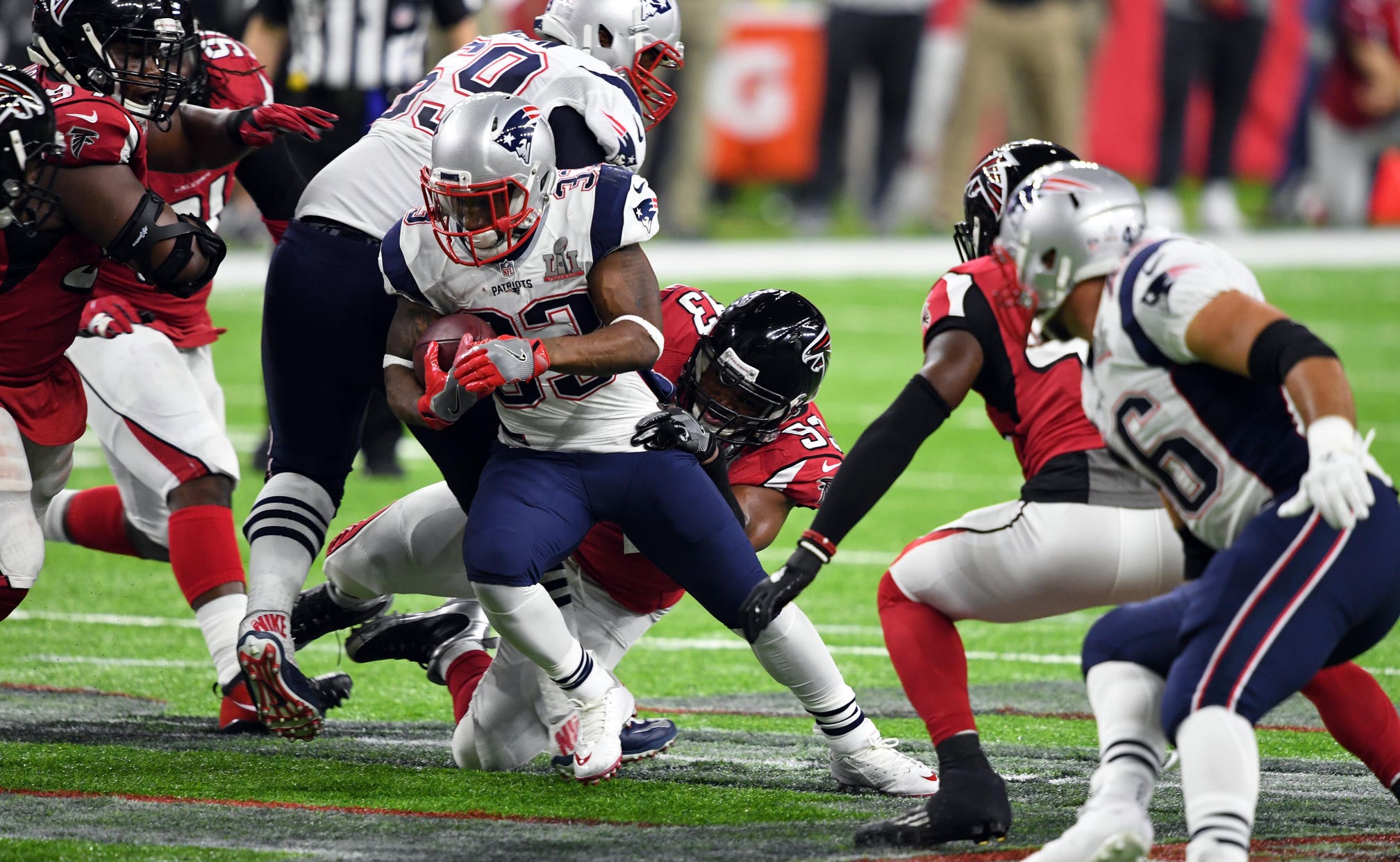 Breaking the 24-hour rule: Former Eagles Eric Rowe and Dion Lewis
BY Fansided and Geoffrey Knox/FanSided via Inside the Iggles • June 30, 2017
It's hard not to watch the most recent Super Bowl and think about what could have been.
In a down year or troubled times, it's hard not to look at your favorite team's current roster and identify the weak spots. For the Philadelphia Eagles fan, it's no different. Watching the Super Bowl had to be one of the most excruciating experiences for every true fan of this team for two reasons. Those reasons can be best described by naming them. Enter cornerback Eric Rowe and running back Dion Lewis of the New England Patriots. Both were seen as weak spots in Philadelphia. Both played key roles in bringing New England their fifth world championship.
There isn't an Eagles fan on the planet who, today, isn't asking how their team, again, let productive talent walk out of the door.
The track record:
It isn't just Rowe and Lewis that gets to you. It's watching Jeremy Maclin make plays for a Kansas City Chiefs team. It's watching DeSean Jackson beat Eagles cornerbacks in coverage while wearing a Washington Redskins jersey. Some of you probably still get sick when you see LeSean McCoy suit up for the Buffalo Bills. If you were being honest, a few of you could probably admit that you started to miss former head coach Andy Reid. Then again, watching him lose another playoff game and struggle with clock management probably made all of those feelings go away.
More from Inside the Iggles
Executive vise president of football operations Howie Roseman summed it all up in one statement. "It seems like a long time ago we were leading the National Football League in 20-plus plays, and I don't have a DeLorean time machine to go back in time and get some of those guys back".
Would the Eagles have been able to keep all of these guys and make it work financially? Probably not. Still, to watch guys struggle while they're members of this team and then see them work out in other places makes the imagination wander.
Dark days in Philly:
It doesn't help that the Eagles needed another playmaker at running back and, probably, two or three playmakers at corner. Rowe and Lewis were missed all season. This team struggles enough with the draft process as it is. They can't afford to find guys who are actually talented and give them away too.
Feb 5, 2017; Houston, TX, USA; Atlanta Falcons wide receiver Julio Jones (11) makes a catch against New England Patriots cornerback Eric Rowe (25) during Super Bowl LI at NRG Stadium. Mandatory Credit: Richard Mackson-USA TODAY Sports
Don't get us wrong. It's good to see former Eagles do well, but as you get a little older, it's harder to see it happen all of the time. We remember Reggie White going to the Green Bay Packers and winning it all. There was Cris Carter, who became a member of the NFL Hall of Fame after a phenomenal career in a purple jersey. We watched Dick Vermeil bring a Lombardi Trophy to Saint Louis, Missouri. Recently, it's been the Eric Rowe and Dion Lewis stories. We just want that for our own team.
One of these days:
We want a parade in Philadelphia. Sometimes, it seems like that day is never going to come, so, of course, we'll discuss what could have been with Rowe (except for the one or two times he was shown up by Julio Jones). We also miss Lewis. Still what's done is done. The NFL Combine, free agency and the next NFL Draft will be here before you know it. It's time to refocus and build a winner of our own and stop making winners out of everybody else.
---
---