National Football League
National Football League
Brady, Manning no-show hurts players
Published
Apr. 6, 2011 1:00 a.m. ET

Two of 10 players suing the NFL had valid reasons for skipping Wednesday's preliminary hearing before a federal district court judge.
Neither one is named Tom Brady nor Peyton Manning.
The quarterbacks weren't in St. Paul as their attorneys lobbied for legal action that would force the NFL to lift its lockout. In attendance were five of the 10 plaintiffs from Brady v. the NFL.
As in Tom Brady.
Think about that. The guy who lent his name to the class-action lawsuit didn't bother to personally provide support for a request that would give players a major boost in their legal fight against the league.
If the lockout is ordered to end — which seems plausible considering Judge Susan Nelson's statements from the bench and Wednesday's lengthy grilling of high-profile defense attorney Davis Boies — the NFL must resume operations that include offseason programs, free agency and player trades.
Such a ruling also might prompt the league to make more concessions in a new collective bargaining agreement.
Brady's no-show is as mind-boggling as the reason for this whole legal mess: the NFL and NFL Players Association's inability to split multibillions in revenue at a time when the league has never been more prosperous.
Drew Brees gets a mulligan for not being in court — and not just because he was hosting a pre-scheduled charity golf tournament in California. The New Orleans Saints quarterback is active in NFL Players Association executive matters and has been outspoken about his participation in the antitrust filing against the league.
Osi Umenyiora and Logan Mankins also failed to appear Wednesday, but the New York Giants defensive end and Patriots guard doesn't carry the same impact as players like Brady and Manning.
Asked why all his clients weren't there, attorney Jim Quinn provided a far weaker argument than the ones he was making to Nelson.
"I guess some of them had other things they had to do and be in different places," Quinn said.
Former Texas A&M star Von Miller easily could have used the same excuse with far more validity than Manning or Brady as he prepares for the NFL draft. The heralded linebacker prospect could have scheduled meetings with interested teams or continued his rigorous pre-draft training. Miller could have even headed to Indianapolis for the Texas A&M-Notre Dame NCAA women's basketball championship game Tuesday night instead of having to follow his Aggie classmates from a hotel bar television in downtown St. Paul.
Miller, though, felt it was important to represent in person along with four NFL veterans (Vincent Jackson, Mike Vrabel, Brian Robison and Ben Leber) who comprise the rest of this so-called Brady Bunch.
Not to say that having Brady and Manning in attendance would have swayed Nelson into immediately ordering the lockout lifted. But it definitely wouldn't have hurt.
There is another type of court involved in the NFL-NFL Players Association dispute as well: the court of public opinion.
Even if the plaintiffs receive a favorable judgment when Nelson rules later this month, an NFL appeal will soon follow that could reverse the decision. Should the lockout remain in effect, the NFLPA will need to rally as much outside support as possible to help apply pressure on the league in future labor negotiations and keep players unified.
That's where popular NFL icons like Brady and Manning can help curry public favor.
Case in point: When six women took a break from their work shifts Wednesday morning and gathered around the fourth-floor windows of the Warren Burger Federal Courts Building, they were hoping to spot star players entering the facility. One of the ladies even playfully gushed about wanting to make Brady change his mind about being married.
The group was crestfallen when told Brady wouldn't be there.
The absence of Brady and Manning and lack of public comment about their involvement also raises questions about why they agreed to participate in the first place. Is there a valid reason for staying behind the scenes or are they having cold feet? Are they now afraid of losing sponsorship dollars by being associated with the lawsuit? Alienating the team owners who made them multimillionaires?
If Manning and Brady weren't going to champion the NFLPA's cause as loudly as they bark signals, the now-decertified union should have courted other stars.
By standing alongside their fellow plaintiffs and NFLPA executive director DeMaurice Smith outside the courthouse as Quinn conducted a post-hearing news conference, Brady and Manning could have made a strong statement about player solidarity without even uttering a single word. Instead, their disappearing act and ongoing silence are starting to speak volumes.
---
---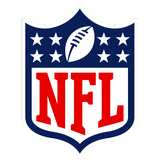 Get more from National Football League
Follow your favorites to get information about games, news and more
---