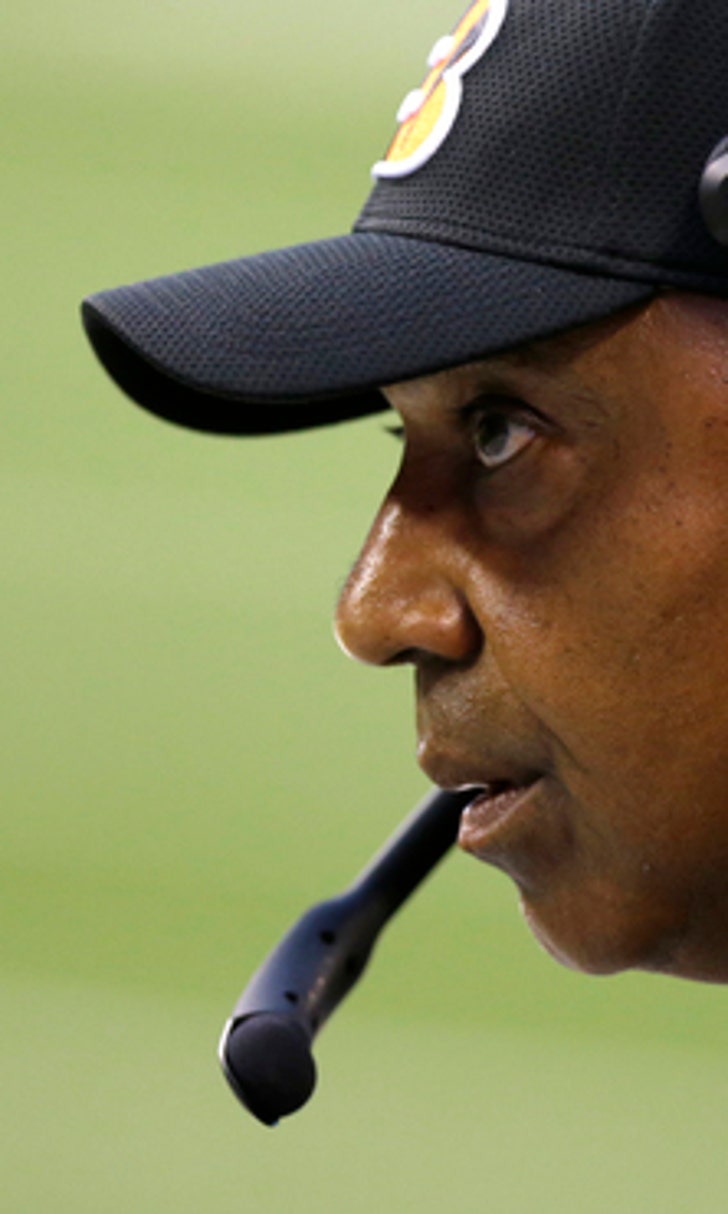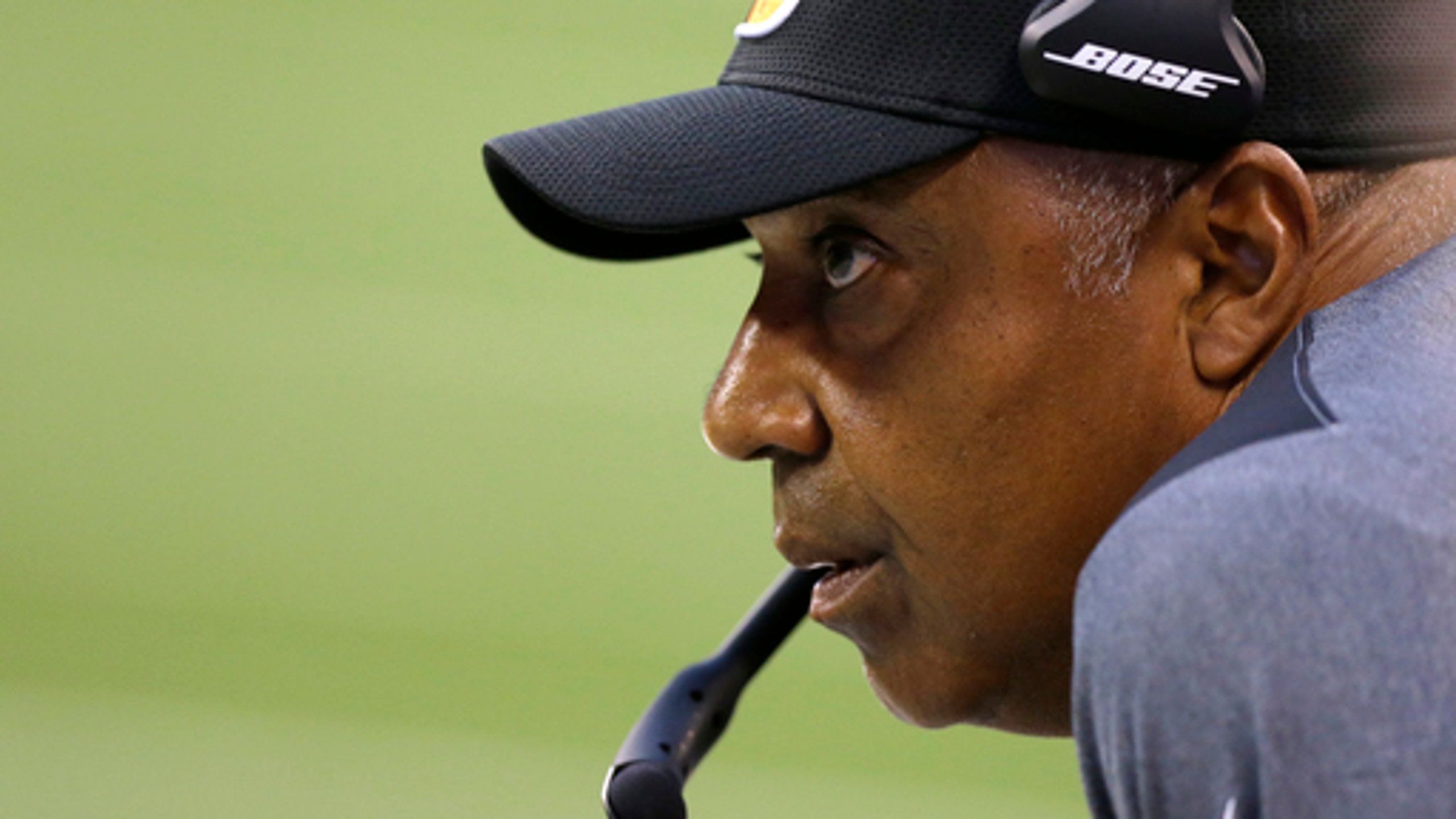 Bengals young CBs in spotlight with Pacman suspended
BY AP • September 7, 2017
CINCINNATI (AP) Cornerback Darqueze Dennard won't be wearing a sweatshirt for the season opener, and that alone is a huge step forward for the first-round draft pick.
The Bengals have an opening at cornerback for their game Sunday against the Baltimore Ravens at Paul Brown Stadium, and Dennard is first in line. The fourth-year veteran made it through training camp without injury, which is an accomplishment.
''It's the first time I'm actually healthy to play,'' Dennard said, coming off the practice field on Wednesday. ''All the rest of times, I've gotten hurt in preseason and it made me miss the first game. I'm excited.''
The Bengals haven't tipped their hand on how exactly they'll replace Jones. Defensive coordinator Paul Guenther said William Jackson III also will get in for a significant number of plays. Dennard, the 24th overall pick in 2014, is listed as the starter.
''We could do a lot of different combinations, and it's really important for the first couple of games because they're not used to playing as many snaps,'' Guenther said. ''I anticipate using every guy that's dressed on defense, really.''
It'll be a chance for Dennard and Jackson to emerge.
Dennard has made four starts during three injury-marred seasons. He missed time as a rookie with hip and hamstring injuries. We went on injured reserve in 2015 with a shoulder injury. Last year, he suffered an ankle injury during training camp that lingered into the season.
Jackson was the 24th overall pick in 2016. He missed his rookie season after tearing a chest muscle during training camp. Jackson had an impressive camp this year, but still looks like a rookie at times.
''He's done certain things that have been stellar,'' coach Marvin Lewis said. ''There are other things that we're just trying to get him caught up on a little bit and get him up to speed. That's part of being a young player.''
Jackson's speed and instincts were on display during camp. He'll be ready for a bigger role when he becomes more comfortable with some of the intricacies of the defense.
''He didn't get the practice time last year,'' Guenther said. ''(He's) just going through the details of all the little adjustments we make and what formations we may get. He's pretty much on top of everything we're doing now.''
When Jones returns from his one-game suspension by the NFL for his offseason misdemeanor conviction, Dennard and Jackson will be back to competing for time as the No. 3 cornerback.
''I'm used to it by now,'' Dennard said. ''When I first got here, we had five first-round corners. I've been around it all along. I've embraced it.''
ROSS LIMITED: WR John Ross worked out on a side field Wednesday. The first-round pick twisted his left knee in the final preseason game and is unlikely to play on Sunday. He missed the first two preseason games because he was still recovering from offseason shoulder surgery.
''It comes with the territory, it comes with the sport,'' Ross said. ''Things happen every week. You can't project what's going to happen, but it's nothing horrible.''
HEALTHY ROSTER: Two other players who were injured during camp - TE C.J. Uzomah (ankle) and S Shawn Williams (elbow) - didn't practice. Everyone else fully participated.
REY MOVES UP: While the young cornerbacks fill in one game while Jones is suspended, Vincent Rey moves into Burfict's spot for three games. Rey also filled in last season while Burfict was suspended for the first three games over his hit to Antonio Brown's head in the playoffs.
ROSTER COMPLETE: The Bengals claimed DT Christian Ringo off waivers from Green Bay, filling the last opening on their 53-man roster. Ringo was a sixth-round pick in 2015 and spent his rookie year on the Packers' practice squad. He played in eight games last season.
---
For more NFL coverage: http://www.pro32.ap.org and http://www.twitter.com/AP-NFL
---
---