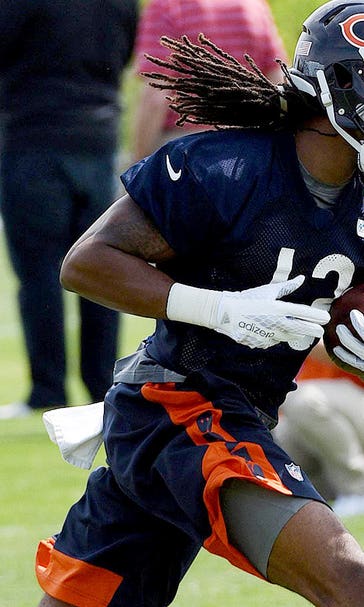 Bears rookie WR White needs leg surgery, could miss entire season
August 15, 2015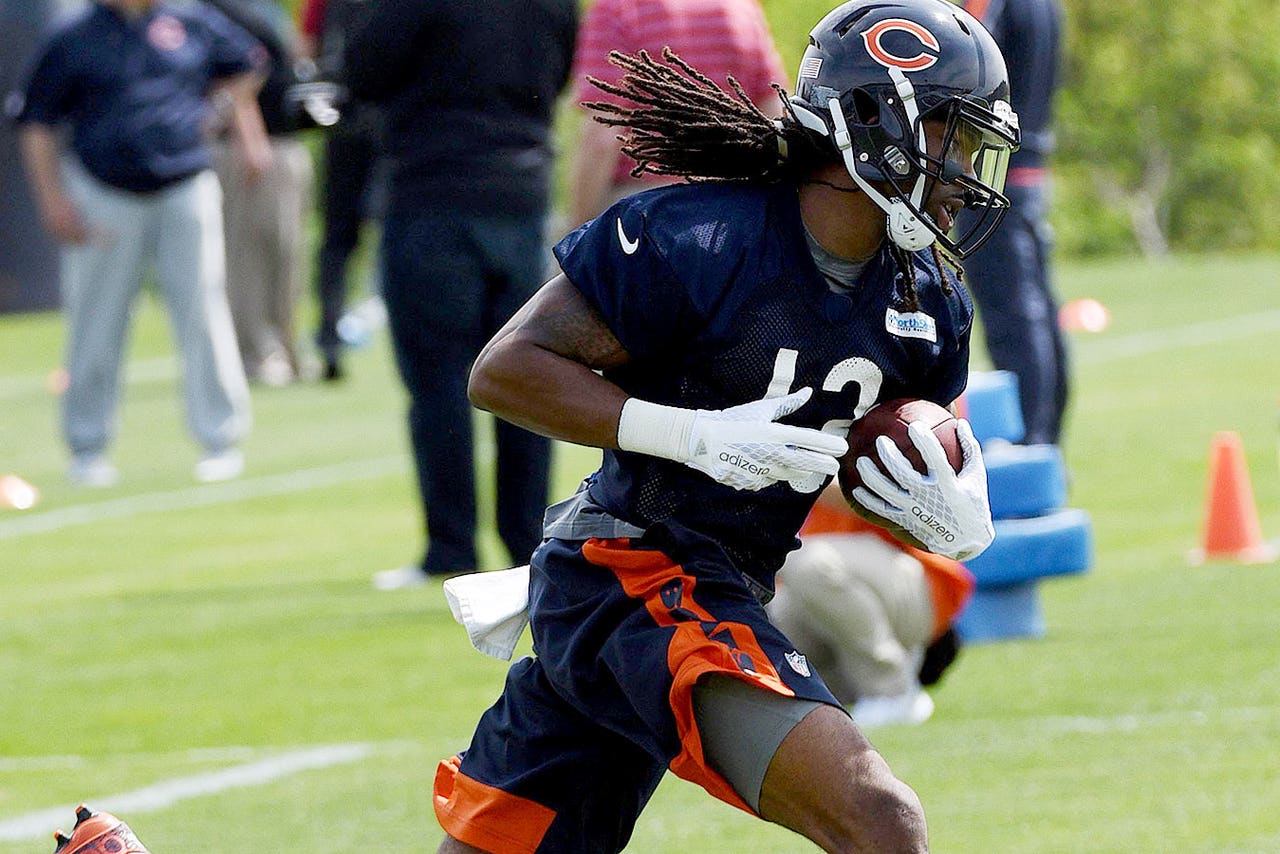 One day after injured Chicago Bears wide receiver Kevin White started running on grass for the first time at training camp, he felt pain and knew he faced a worst-case scenario.
White will have surgery on his left shin to repair a stress fracture and will start the regular season on the physically unable to perform list after rest and therapy failed to cure shin pain he first had in June in organized team activities.
"I mostly just tried to let it heal on its own," White said Saturday. "I wanted to do it natural.
"Surgery is not a No. 1 option for anyone so it was obviously the last option and we're at a last option."
White, the former West Virginia player drafted seventh overall, will have a rod put in the tibia to stabilize the leg. It's possible he could miss the entire season, but the Bears are holding out hope he can return for the second half of the season. They can use his roster spot for another player until Week 11 without activating him or putting him on injured reserve.
White had figured into the Bears' plans as either an opening day starter or eventual starter during the regular season opposite wide receiver Alshon Jeffery, who currently is sidelined with a calf strain. For now White will be on PUP doing rehab and studying the offense.
"That gives us the option of bringing him up in the later portions of the season if need be, but I want to state right now, our whole focus is his long-term health," Pace said. "I know he's going to be a great player for the Chicago Bears. I want to make sure that we protect him."
White said he won't force the issue and will stick with a long-term recovery plan even though he wants to play badly.
"If it's this season, then great," he said. "If it's next season then I'll just have to wait. ... Probably the most difficult thing I've had to do in a little while. Kind of just throwing-in-the-towel kind of thing."
The injury to his lower shin occurred in June and the Bears rested White until training camp. Then he began a cardio program designed to keep pressure off his shin, and began running lightly off to the side at camp on Monday. On Tuesday he had pain in the shin.
White said he had no previous shin problems and felt no pain while doing conditioning during the predraft process.
"It's the sport," he said. "It's not going to be all sunshine every day so you've got to roll with the punches."
The Bears had been vague about the exact nature of White's injury before Saturday.
"I think, me personally, we tell you the body part and that's all we have to tell you," coach John Fox told reporters. "We're not doctors, and I'll stick to that."
Fox now is using veteran free-agent acquisition Eddie Royal and third-year player Marquess Wilson at the wide receiver spots.
Jeffery suffered his calf strain Wednesday, a day after White started feeling pain in his shin again. He was listed by Fox as day to day.
"We're out here at practice to get better," Fox said about the receiver spot. "You look on the wire, you look on cuts at which time those things happen. We're always trying to get better, and that's a part of it."
To bolster the position, the Bears signed former CFL wide receiver Jeremy Kelley to a one-year contract and waived linebacker DeDe Lattimore.
Kelley came into the NFL as an undrafted free agent with Indianapolis in 2013 and was waived before the season. He signed with Fox's old team, the Denver Broncos, on Dec. 30 but was waived in May.
---
---