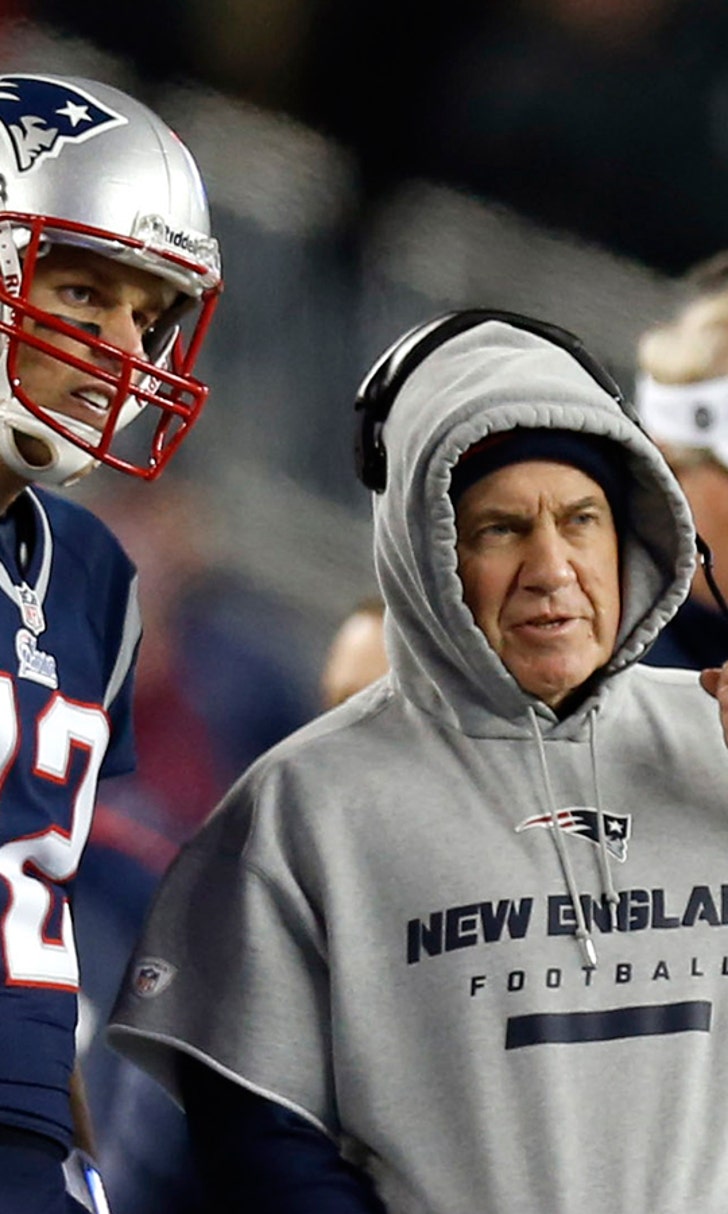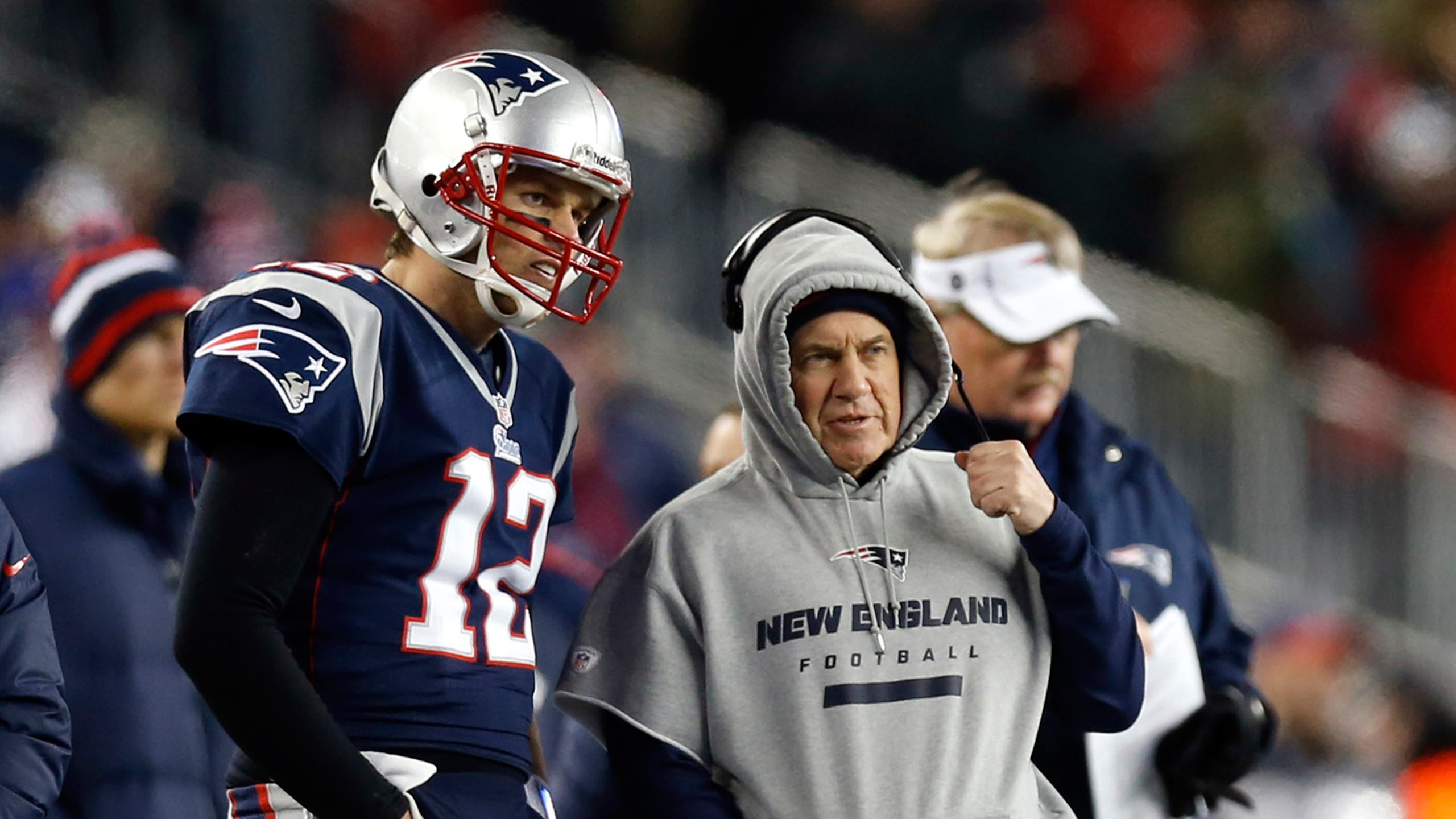 As usual, Patriots playing down any intrigue in next game
BY foxsports • October 12, 2015
FOXBOROUGH, Mass. (AP) Nobody in the Patriots locker room is feeding into the hype of Sunday night's AFC championship game rematch against the Indianapolis Colts.
There's plenty of potential for distraction after the ''Deflategate'' scandal when the Patriots were accused of deflating footballs in last January's 45-7 conference title game rout of the Colts. New England was fined $1 million, lost two draft picks, and Tom Brady was handed a four-game suspension that was overturned in federal court.
On Monday, Patriots players toed the company line and reiterated their focus on the present.
''Really, it is just another game on the schedule,'' New England linebacker Rob Ninkovich said. ''For us, it's the same mentality as always, and that's prepare well, and that starts Wednesday, that starts today, that starts tomorrow - even on your day off, doing the best you can to watch film.''
After a 4-0 start, New England is shifting its attention to an Indianapolis team that started the season with back-to-back losses, but has since bounced back with three straight wins, the most recent 27-20 over the Houston Texans last Thursday.
''(They're a) very good team,'' Ninkovich said. ''I think we're going to have to have a good week of practice and really just look at the game film, look at all the things that they do well.
Bill (Belichick, New England's coach) says it all the time: The games aren't won on Sunday. So you have to prepare well during the week, practice well. That's when the games are won.''
An added wrinkle to the team's preparations is the status of Colts quarterback Andrew Luck, who missed the last two games with a shoulder injury, but was a full participant in Monday's practice.
Matt Hasselbeck, the 40-year-old backup quarterback, has performed admirably during Luck's absence, completing 48 of 76 passes for 495 yards and three touchdowns in two games.
''They're both great quarterbacks,'' said Ninkovich. ''They can both stay in the pocket and make all the throws that they need to make, so really just doing our best to prepare for the concepts and just play good team defense.''
Much of the defense's attention will also be devoted to veteran running back Frank Gore, who has rushed for 237 yards and three touchdowns during Indianapolis' winning streak.
''He's a physical running back,'' Ninkovich said. ''He's been doing it a very long time.''
New England may have unearthed a gem at the position in Dion Lewis, who shook multiple defenders on a highlight-reel touchdown catch and run, and totaled 59 yards on eight catches while rushing for 34 more in Sunday's 30-6 win over the Dallas Cowboys.
''It was all right,'' Lewis said of his touchdown. ''It was a good play. A lot of guys commented on it, but you know, just trying to get past that now and just try to focus up and get ready for this week.''
Lewis' emergence is an example of the Patriots' depth, which has been a trademark of the Belichick era.
''We have a lot of guys that can play a lot of different positions,'' receiver Danny Amendola said. ''We're just trying to continue to get them in position to make plays and we made enough (Sunday) to win the game and we're going to try to continue to do so.
''We're excited to play any team in the league. Everyone's good, everyone has a lot of athletes and a lot of good football players, so this is no different.''
---
AP NFL website: www.pro32.ap.org and www.twitter.com/AP-NFL
---
---