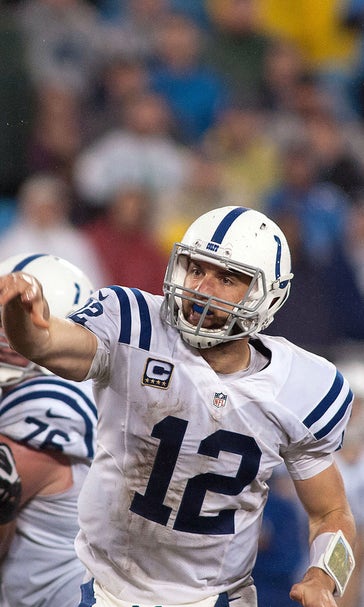 Andrew Luck on Colts turnovers: 'It's my problem'
November 3, 2015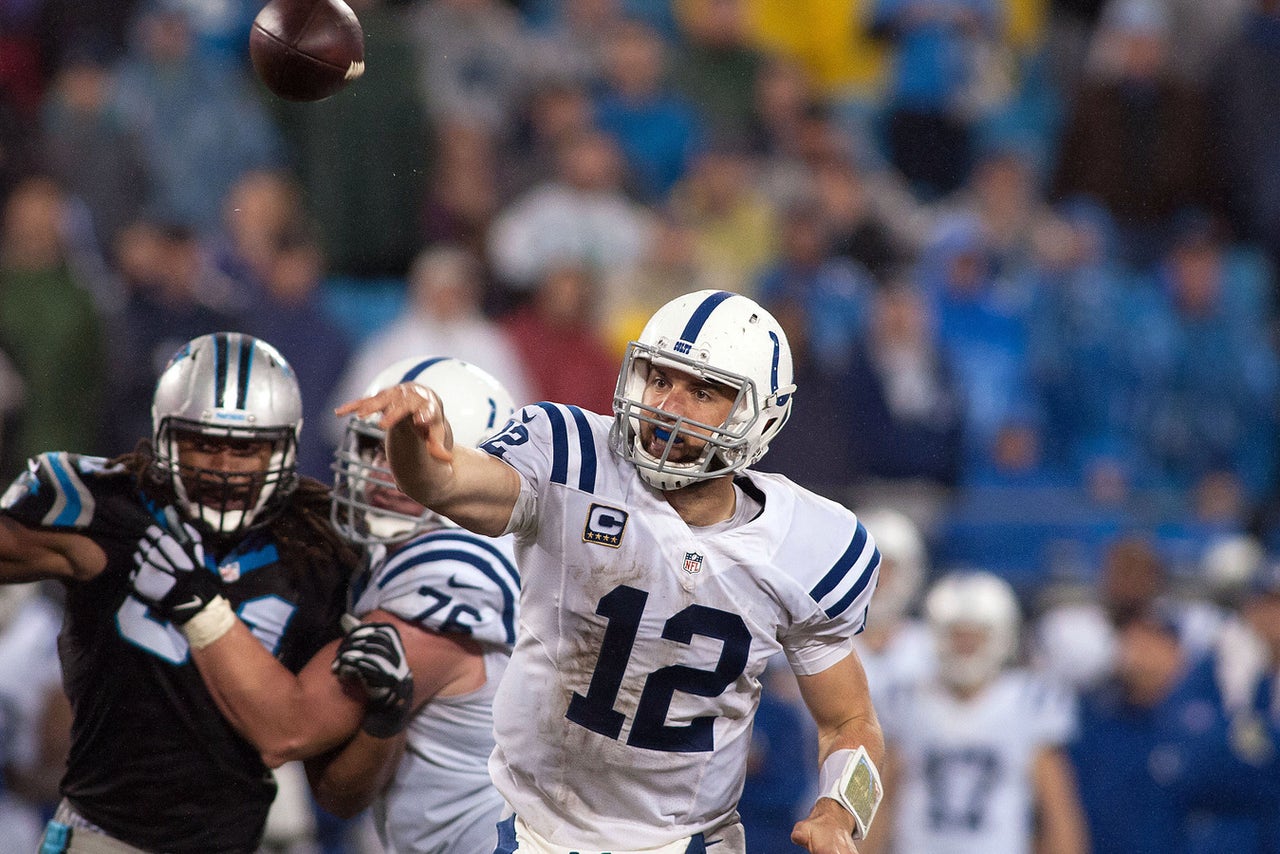 By David Kenyon
The Indianapolis Colts are stuck in the worst season of the Andrew Luck era, and the quarterback knows the team's turnover issue is his responsibility to fix.
According to Zac Keefer of The Indianapolis Star, the fourth-year gunslinger took the blame for the Colts losing to the Carolina Panthers on Monday night and said he needs to improve for Indy to start winning again.
"It's my problem, and it's hurting the team. And I've got to fix it or else it's tough to win doing it. Disappointed in myself."
Though Luck opened Monday's game with a fumbled snap, that wasn't his fault because the ball never actually reached his hands. Otherwise, Indy's three turnovers certainly were his problem.
He tossed a terrible interception on the next possession. Instead of targeting the second row of the stands on a 3rd-and-10 where no receivers broke open, Luck tried to force a pass between two defenders, and it was easily picked off. Carolina capitalized on the short field and scored a touchdown.
Luck's overthrow of T.Y. Hilton found Panthers safety Kurt Coleman, who set up another touchdown that looked to be the dagger. Thanks to Luck avoiding more interceptions, the Colts battled back and forced overtime.
But the redemption tale didn't come, since Luck—who now leads the NFL with 12 interceptions despite sitting out two games—once again tried to force a pass. Roman Harper made a great break on the ball, and Luke Kuechly snagged the floating deflection.
Carolina then kicked a field goal to win 29-26, and Luck's turnovers problems were magnified instead of forgotten.
Win or lose, they would've been an issue, but we're focused on the interceptions because Luck and the Colts fell short of a tremendous comeback victory. However, if he doesn't change that problem, this won't be the last time we're having this discussion.
More from Sportsnaut:
---
---