Alec Scheiner reportedly meddling in Browns trade rumors
November 3, 2015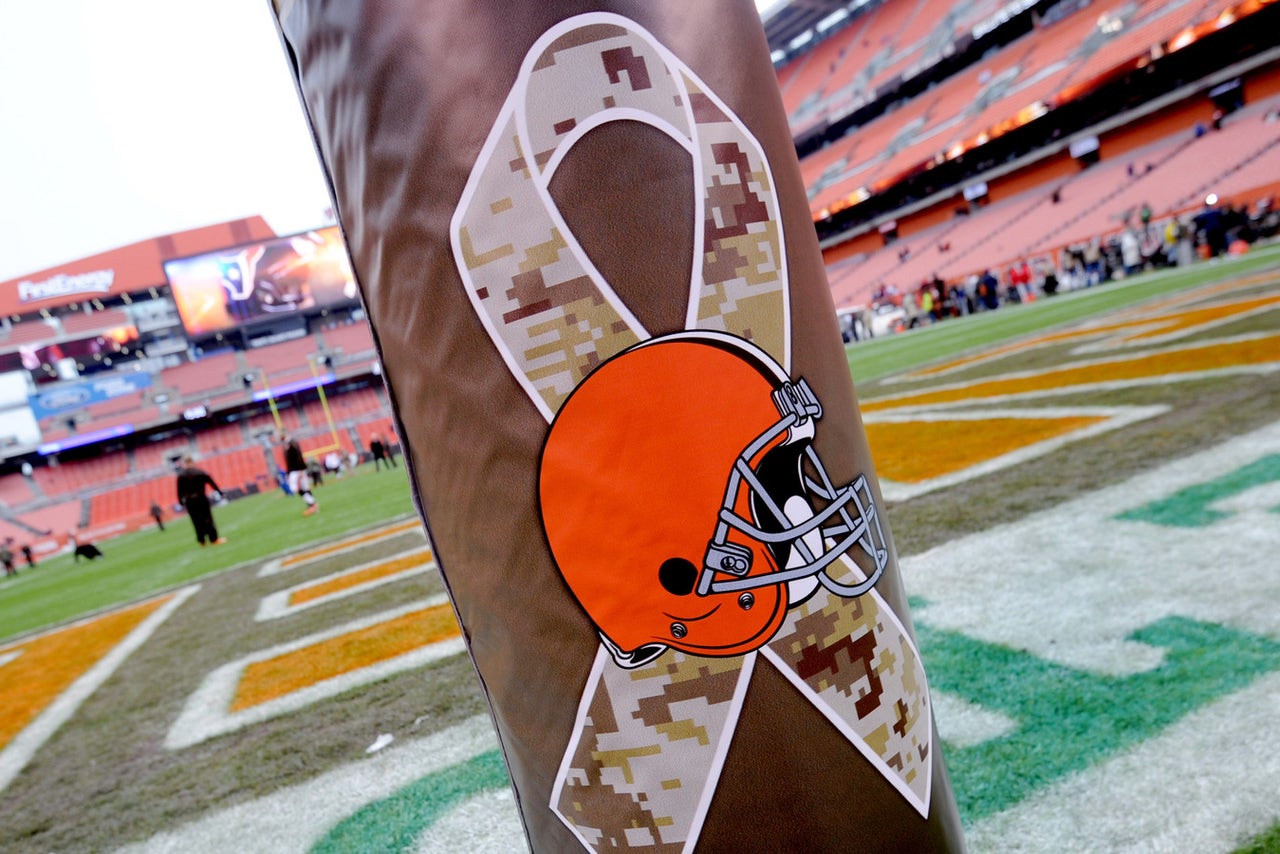 By Will Gibson
The trade rumors surrounding the Cleveland Browns, it seems, are real. Joe Thomas, Alex Mack, Paul Kruger, and Barkevious Mingo have allreportedly been placed on the trading block, and reports are starting to surface about the Browns' asking prices.
ESPN Cleveland's Tony Grossi says that the Browns and Denver Broncos had discussed a trade for Thomas earlier in the season, after Denver's left tackle Ryan Clady went down with a torn ACL. It is unclear exactly when this discussion took place. Clady suffered his injury in late May during organized team activities.
According to a source, the Browns had talks with the Denver Broncos early in the season after Denver lost left tackle Ryan Clady to injury in the preseason. The Broncos were willing to part with their first-round pick in 2016, but the Browns also asked for second-year linebacker Shaq Barrett, and that apparently killed the deal.
Other reports and rumblings seem to confirm that the Browns are asking for a first-round pick and then some for Thomas.
On the #Browns: I hear they want more than a 1st for Joe Thomas, wanted a 3rd for Alex Mack, want a 3rd for Mingo. Steep on all accounts.

— Ian Rapoport (@RapSheet) November 3, 2015
Mack, meanwhile, has an unusual, player-friendly contract that features a no-trade clause as well as an opt-out after this season. He said in a statement that he would not waive the no-trade clause, which is a somewhat tepid endorsement considering that he could leave as a free agent after eight more games.
"I'm not leaving my teammates, coaches and Browns fans while there is work this season to be finished," Mack wrote.

Mack's contract has three more years to run, but it includes an opt-out clause after 2015 to become a free agent. Of course, Mack wouldn't say if he would leave his teammates after this year.
Aside from Ian Rapoport's tweet above, there isn't as much to say about potential deals for either Barkevious Mingo or Paul Kruger. Mingo's agentspoke up earlier this season to say that his client wasn't getting enough playing time. Kruger said that he wasn't surprised by his inclusion in trade rumors, in part because of how he has been used on the field.
Per Tony Grossi, the Browns are looking to trade players for draft picks. Team president Alec Scheiner — who is in charge of business operations, not football ops — has reportedly been a leading voice in this strategy.
A league source confirmed the team has actively engaged in discussions to acquire "assets" – draft picks — by trading players no longer in the team's future plans. The source said the person pushing this strategy is President Alec Scheiner, who appears to have gained inroads in football operations.

As General Manager Ray Farmer and coach Mike Pettine stumble through individually trying seasons, Scheiner has become the loudest voice in the ear of owner Jimmy Haslam, said the source.
This is not the first time that Scheiner has been reported to have pull with Haslam. A story by CBS Sports' Jason La Canfora — from February of this year — portrays Scheiner as getting increasingly involved with the football side of things. Haslam is compared unfavorably to Dallas Cowboys owner Jerry Jones, and Browns headquarters are painted as a disorganized mess.
Alec Scheiner, the team president who grew in power and influence a year ago after Banner and Lombardi were shown the door after just one season together, has become a divisive figure in the organization as well, gaining an increasing voice in personnel matters, well beyond just analytics.

…

"Jimmy is way too hands on," said one team source. "He's like Jerry Jones, only without the football knowledge. There's tension between Alec and [head coach Mike] Pettine. Everybody sees that. Alec is involved in everything; it's too much for him. There are no divisions. The guys on the business side want to run football operations. The GM wants to coach the team and have input on play calling. Jimmy calls the shots, and everyone is afraid of him with that quick trigger finger. If you stand up to Jimmy, he's done with you. Jimmy's own worst enemy is Jimmy."

"It's a mess," another team source said. "Everyone is trying to do everyone else's job. It's crazy."
After that story broke in February, Scheiner denied that he was seeking more involvement in the Browns' football operations. Haslam echoed those sentiments, saying that Scheiner ran the business side and that the team's on- and off-field branches were getting along in perfect harmony.
From Nate Ulrich's story for the Akron Beacon Journal:
"No, I like my role," Scheiner said Tuesday in an interview with beat writers at team headquarters. "I've got enough on my plate. I really like my role."

"Alec is in charge of the business side of the franchise," Haslam said. "I think he's one of the top guys in pro sports. We feel very fortunate to have him on our side. Also he's in charge of our community efforts. That's his main job with us. But as part of my learning curve — and I do this in our regular business — a lot of the things we do rather than have two smart people in the room, we'll have four or five smart people in the room when we go to make decisions and set strategy.

"Alec and [executive vice president/general counsel Sashi Brown] participate in that. They'll quickly say they're not football guys, but they've been in the league 10 or 12 years at different franchises. They've seen what those franchises do, good and bad, and they're very good, smart, strategic thinkers who I'm proud to have on our team and who add value. The business and football side get along well here despite what's been depicted."
Some nine months after La Canfora's report of Scheiner being a divisive figure in Berea, it seems that little has changed. There may exist a universe in which the Browns brass actually do get along. There may exist a universe in which the Browns invest in the right draft picks. There may exist a universe in which the Browns spend their cap room wisely and make smart decisions. I'm just not sure it's this one.
More from Waiting For Next Year:
---
---