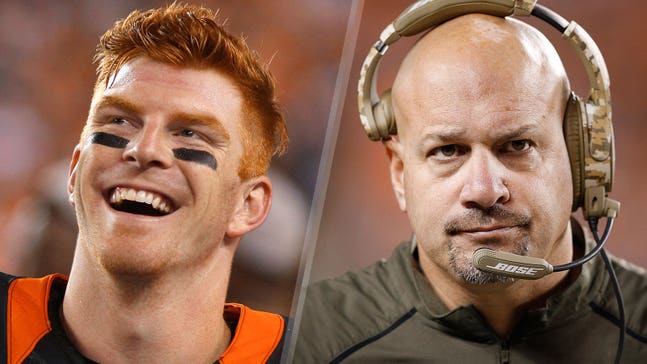 AFC North Notebook: A tale of two Ohio cities
Published
Dec. 1, 2015 4:00 p.m. ET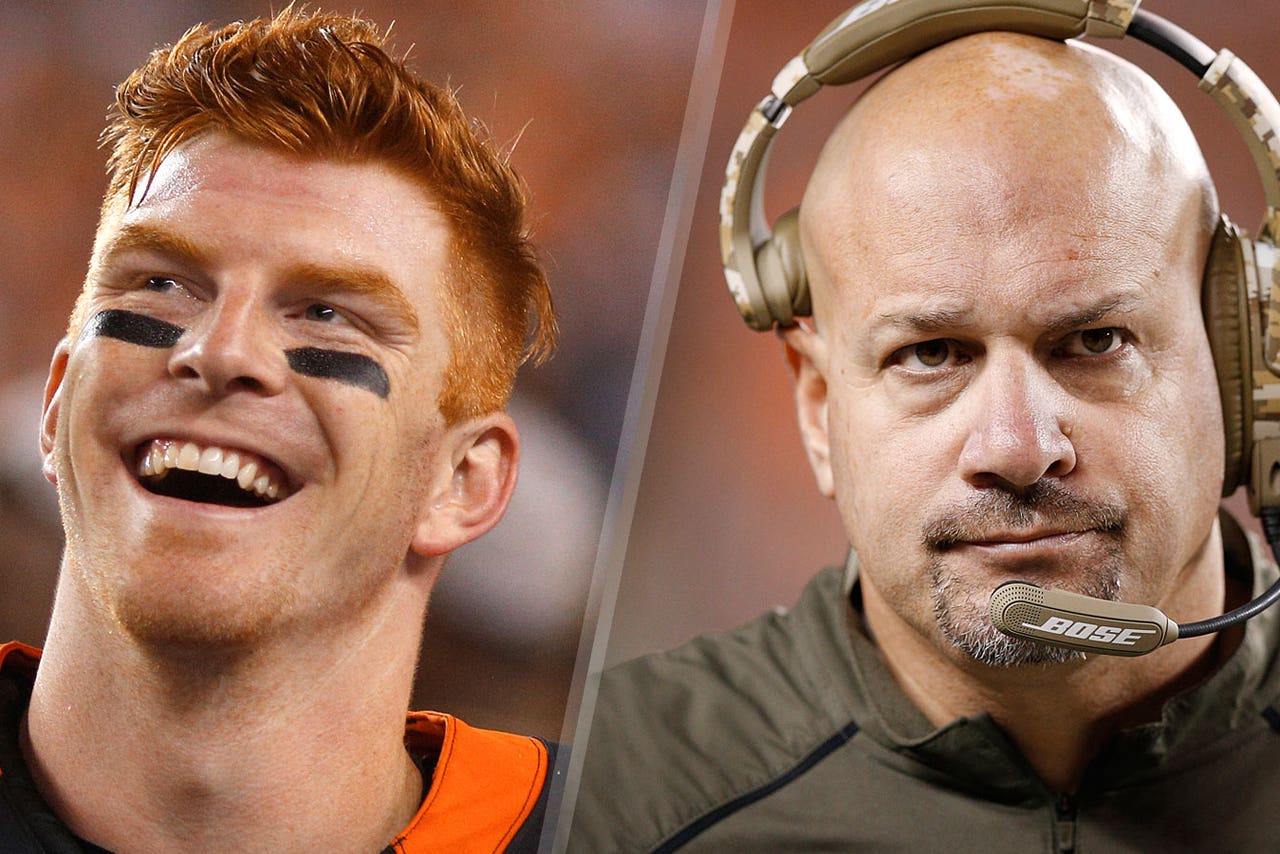 For Bengals fans in Cincinnati, it's been among the best of times. About 250 miles up I-71 in Cleveland, it's been among the worst. 
After giving Steelers fans a glimmer of hope in the AFC North race with two straight losses, the Bengals (9-2) rebounded in resounding fashion, scoring a dominant 31-7 win over the St. Louis Rams on Sunday. Coupled with Pittsburgh's 39-30 loss in Seattle, Cincinnati is now in first place by three games, a seemingly insurmountable advantage with five weeks remaining in the regular season. 
Two of the most important Bengals on offense exited early against the Rams, but both Tyler Eifert (stinger) and Jeremy Hill (ankle) should be in the lineup this week against the Browns. Hill is coming off his highest yardage total of the season -- an 86-yard day against the Rams. Offensive coordinator Hue Jackson has stuck with Hill with the hopes that his second-year back would be able to pound away at defenses in December. That decision may prove to be a wise one. 
Steelers on the outside
If the season ended today, the Steelers (6-5) would be on the outside looking in at the postseason. Pittsburgh lags behind in the playoff picture due to tiebreakers and may have to win four of its last five games to earn a wild card spot, as a 9-7 finish likely isn't going to cut it. Of the five teams with 6-5 records in the AFC, the Steelers have the worst conference record at 3-4. Assuming they get by Indianapolis on Sunday night, the Steelers would need to defeat either Cincinnati or Denver, two teams fighting for a first-round bye, before closing out their season against Baltimore and Cleveland.
Quarterback Ben Roethlisberger would have to clear the league's concussion protocol in order to play Sunday night against the visiting Colts. With a season-high 456 passing yards under his belt, Roethlisberger pulled himself in the closing minutes against Seattle after experiencing issues with his peripheral vision. Landry Jones, who had two interceptions in four attempts, including one on that botched field goal fake, would fill in if Roethlisberger can't go. 
Another chapter in the big book of Browns losses
The Browns (2-9) added another epic loss to their tortured history Monday night against the Ravens. Click here for the gory details, but their quarterback situation may be even cloudier than it was. Josh McCown may be done for the season with a possible broken collarbone, perhaps paving the way for Johnny Manziel to once again assume the reins. Unless of course, Mike Pettine decides to keep Manziel in timeout for his partying violations and ride off into the season's sunset with Austin Davis, who rallied the Browns with a game-tying 42-yard touchdown to Travis Benjamin in the fourth quarter.
Davis was once compared to Tom Brady by fellow Southern Miss alum Brett Favre, but it's safe to say Brady would never slide down just before the sideline if he needed to stop the clock. Davis' near heroics likely won't be enough for Browns fans to stop clamoring for Manziel. 
Pettine might relent considering the team still needs to see if Manziel is worth keeping around, and let's face it, Browns fans have suffered enough. Heck, even Josh Gordon apologized after the jawdropping defeat. If Manziel does regain the starting job in 2016, his top three targets could potentially be Gordon, Benjamin, and Terrelle Pryor, who re-signed with the club Tuesday after failing to catch on with another since being cut in September. That's a mild improvement over this year's Dwayne Bowe fiasco.
Ravens don't let Schaub throw game away
The Ravens (4-7) reaped the benefits of the Browns' miscues in their first game without Joe Flacco since drafting him in 2008. Matt Schaub nearly threw the game away with an interception at midfield in the final minute. Schaub began the third quarter with a pick six, allowing the Browns to temporarily take a 20-17 lead.
Rookie running back Javorius Allen found the end zone as a receiver in his first NFL start, finishing with 55 yards on 12 carries. Former Browns running back Terrance West looked solid in his Ravens debut, picking up 37 yards on seven attempts. 
Head coach John Harbaugh proved prophetic when Brent Urban blocked the field goal that led to Will Hill's game-winning touchdown. Harbaugh said the 6-foot-7 Urban would be able to bat some balls down at the very least when he returned to practice last month. Monday night was also Urban very first game as a Raven after missing his entire rookie season and the first 10 games this year due to injury.
---
---