5 reasons why the Broncos will take down the Steelers
Published
Jan. 15, 2016 2:34 p.m. ET

I wrote it and own up to it.
In Week 8, I wrote that Pittsburgh wouldn't be making the playoffs after starting running back Le'Veon Bell suffered what proved a season-ending knee injury.
Steelers fans had better hope I'm wrong again.
Here are five reasons why I believe Denver will top Pittsburgh in Sunday's AFC divisional-round playoff matchup.
1. STEELERS INJURIES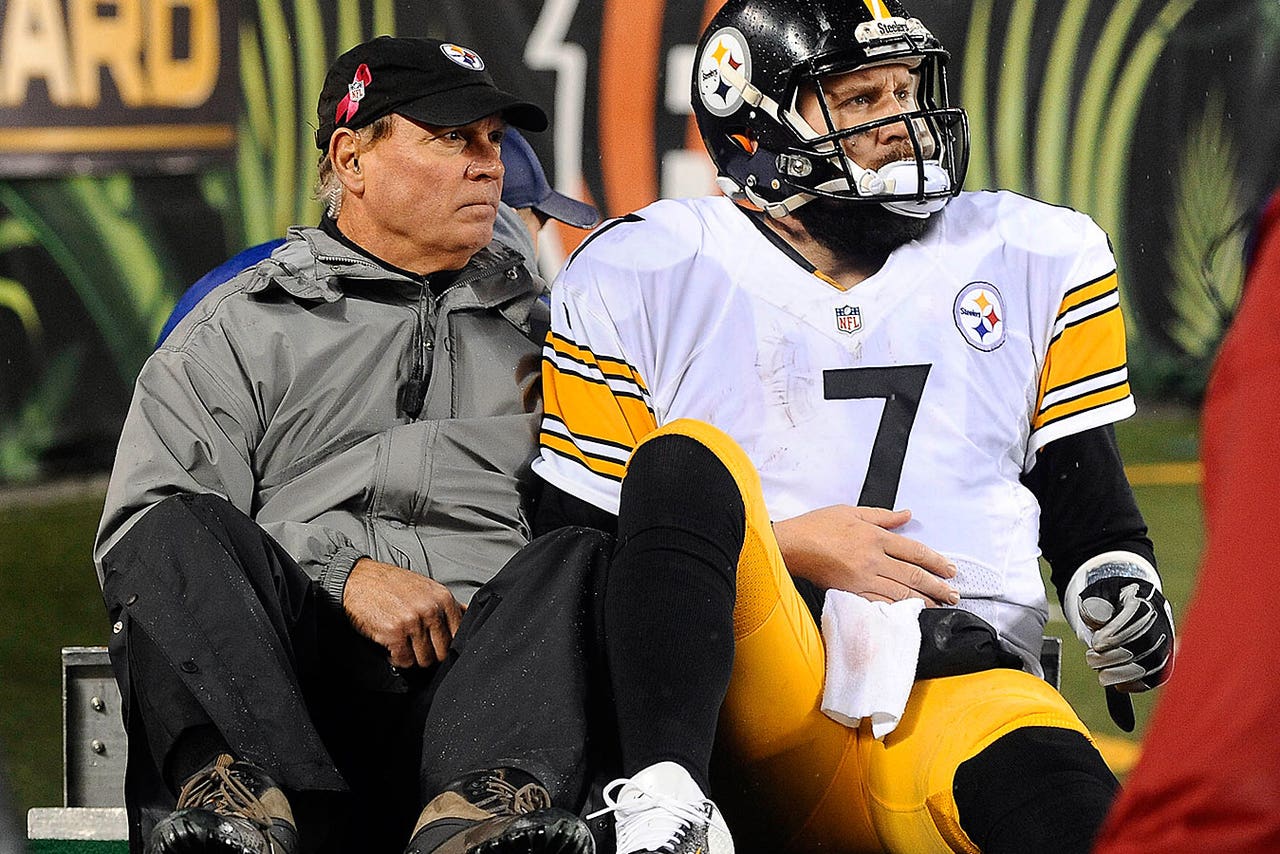 Cincinnati Bengals linebacker Vontaze Burfict will be suspended for the first three games of the 2016 season (pending appeal), but that serves as little consolation for the Steelers. Burrfict's illegal hit on Antonio Brown in last Saturday' playoff game has sidelined the star wide receiver with a concussion. Burfict's sack of Ben Roethlisberger earlier in the fourth quarter has the Steelers quarterback listed as questionable with a right (throwing) shoulder injury. Burfict also delivered the tackle that prematurely ended Bell's season for a second consecutive year. The Steelers must not only compensate for the absence of Brown -- who tied for the NFL lead in receptions with 136 for 1,834 yards and 10 touchdowns -- but also deal with the damage done to Roethlisberger. If he can play, there is a question as to how far Big Ben can throw downfield. If he can't, that leaves backup Landry Jones to make only the third start of his NFL career. Considering their quarterbacking situation, the Steelers have to hope that two backup running backs (Fitzgerald Toussaint and Jordan Todman) can excel in the ground game like against the Bengals to help carry the offensive load. DeAngelo Williams, who did a great job when pressed into starting duty following Bell's injury, is out with a damaged foot.
2. DEFENSE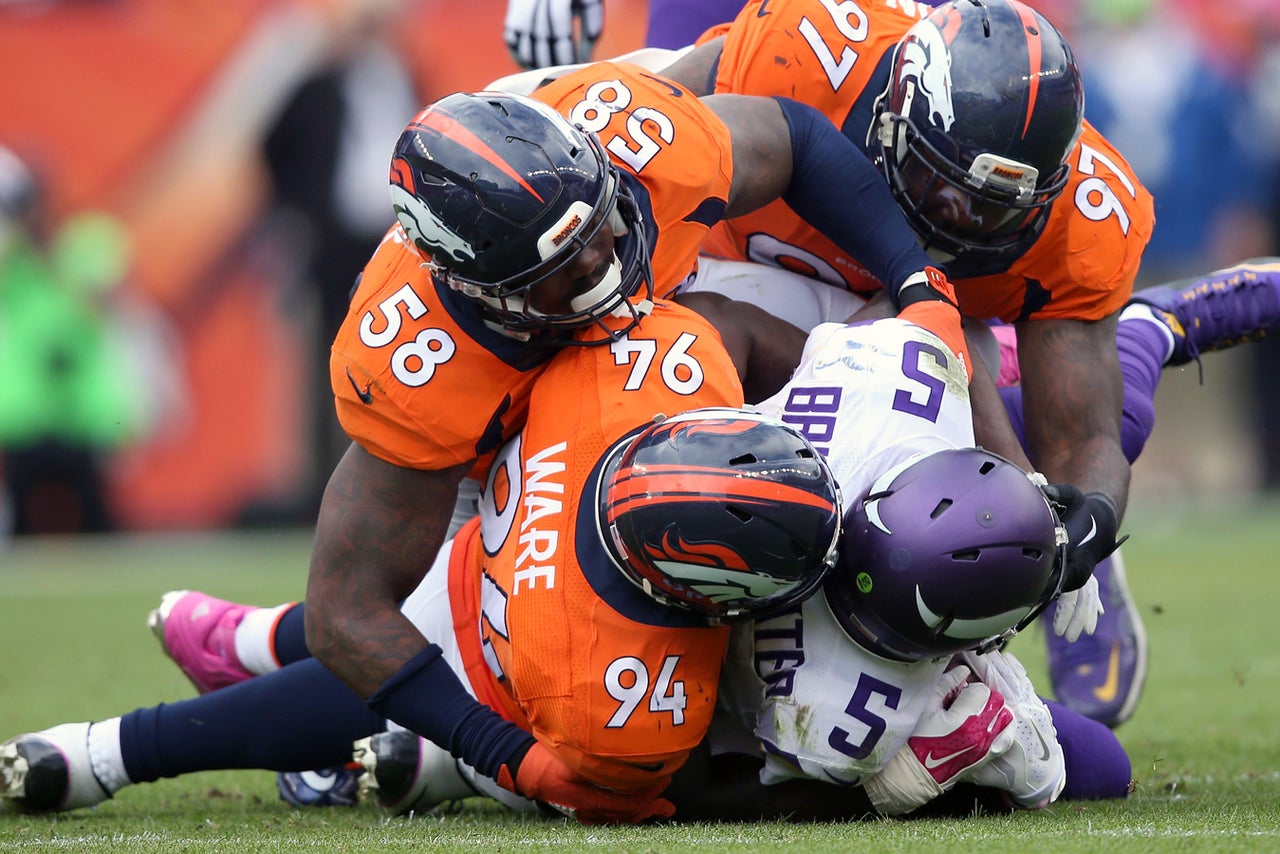 The 34 points scored in Pittsburgh's 34-27 home win over Denver in Week 15 marked the most allowed by the Broncos during the regular season. It would be unrealistic to expect a repeat even if Roethlisberger were healthy. Besides having led the NFL in most sacks (52) and fewest yards allowed per game (283.1), another of Denver's most impressive feats is a common thread shared with the No. 1 playoff seed from the other conference. Broncos opponents averaged just 4.25 yards on first downs, which is the league's second-best mark behind Carolina (3.95). After pinning teams in long down-and-distance situations, the Broncos' top-ranked pass defense thrived. Denver defensive coordinator Wade Phillips was especially effective using the blitz. The opposing quarterback passer rating of 69.4 when sending extra rushers in passing situations was the league's second-lowest figure behind -- you guessed it -- Carolina at 65.3.
3. PEYTON MANNING IS BACK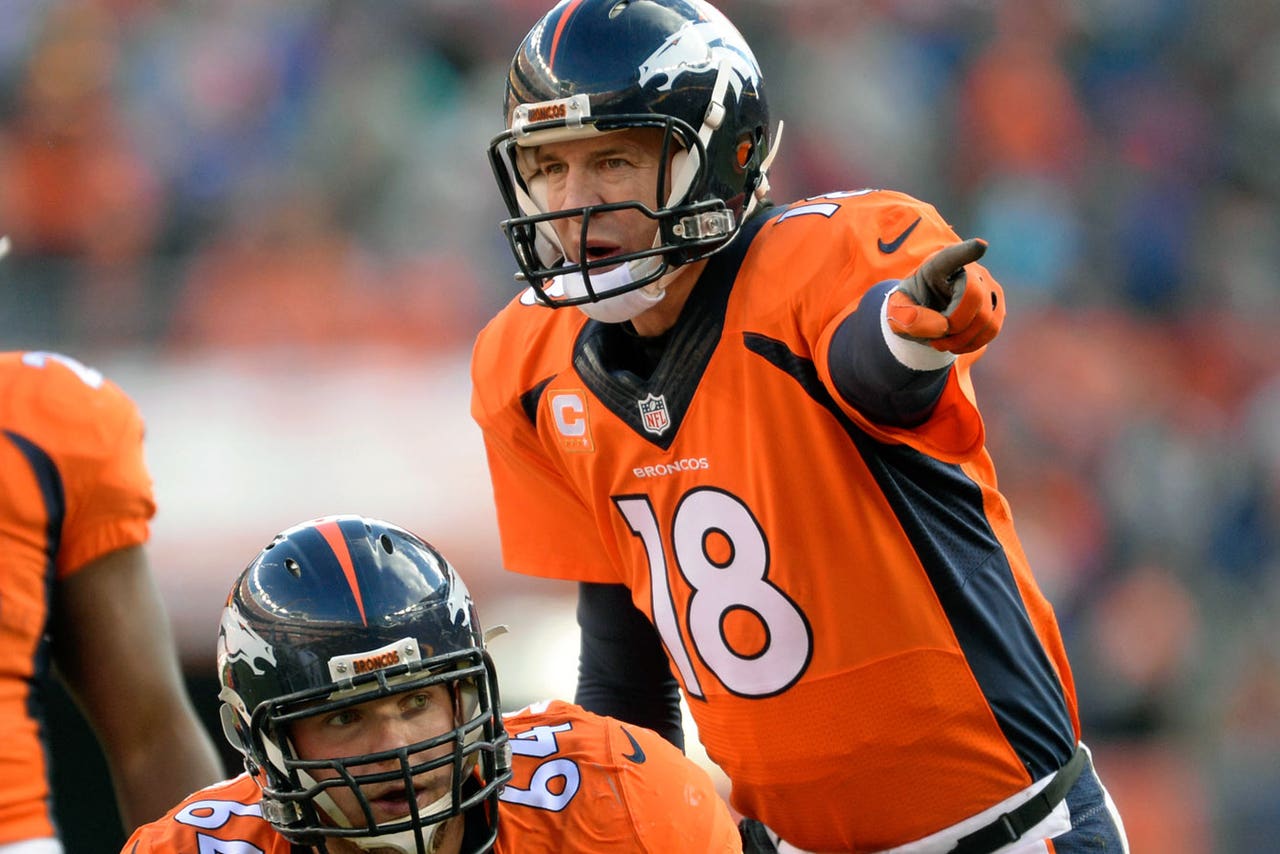 For the first half of the season, this wouldn't have been a positive. Manning tossed so many interceptions (17) in his first nine starts that no other quarterback topped the mark until Blake Bortles threw his 18th in Jacksonville's season finale. Trying to disseminate how much of Manning's problems stemmed specifically from a foot injury, age (39) or the effects of multiple neck surgeries that have lessened his velocity is impossible. But based upon his performance in the second half of a Week 17 comeback victory over San Diego, it appears the seven games that Manning spent while recovering from plantar fasciitis were highly beneficial. Broncos linebacker Brandon Marshall told co-host Bill Polian and me on SiriusXM NFL Radio that Manning has more "zip on the ball" during practice, which also seemed the case against the Chargers. Marshall also said there is a "new energy" from Manning since his return. Don't be surprised if at least some vintage Manning surfaces against the Steelers as the NFL's all-time leading passer tries to avoid having his postseason record drop to 11-14.
4. HOME-FIELD ADVANTAGE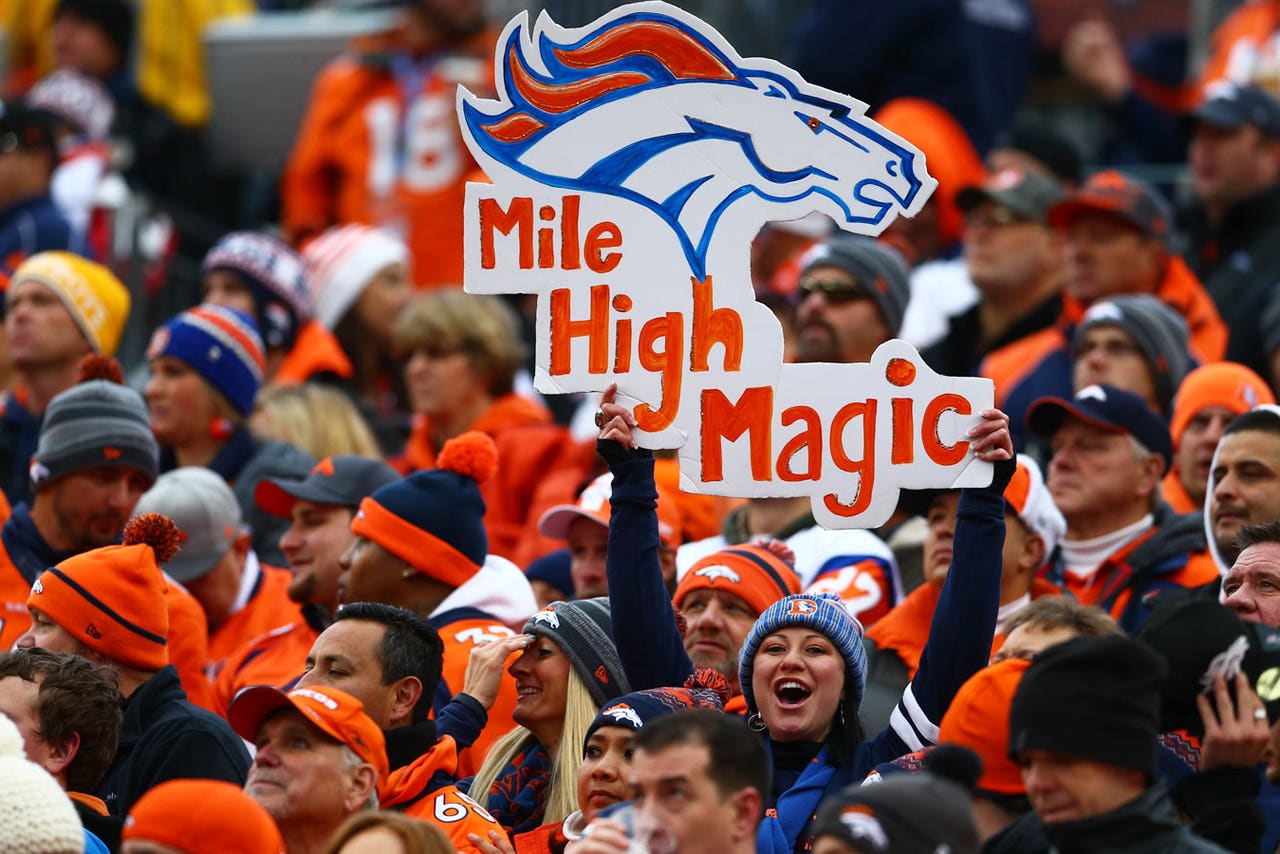 The Mile High City should give the Broncos an edge in several areas. One of them is kicking (see below). Another is conditioning. Fatigue could become an issue with the Steelers set to play their fourth consecutive road game and fifth in the past six weeks dating back to the regular season. Plus, the Steelers will have to deal with deafening crowd noise. After an 8-0 home record last season, the Broncos lost two games at Sports Authority Field in 2015. But the franchise has still proven dominant at home with the NFL's best overall record (250-92) since 1975 ahead of Pittsburgh at 246-99-1.
5. LONG-DISTANCE KICKING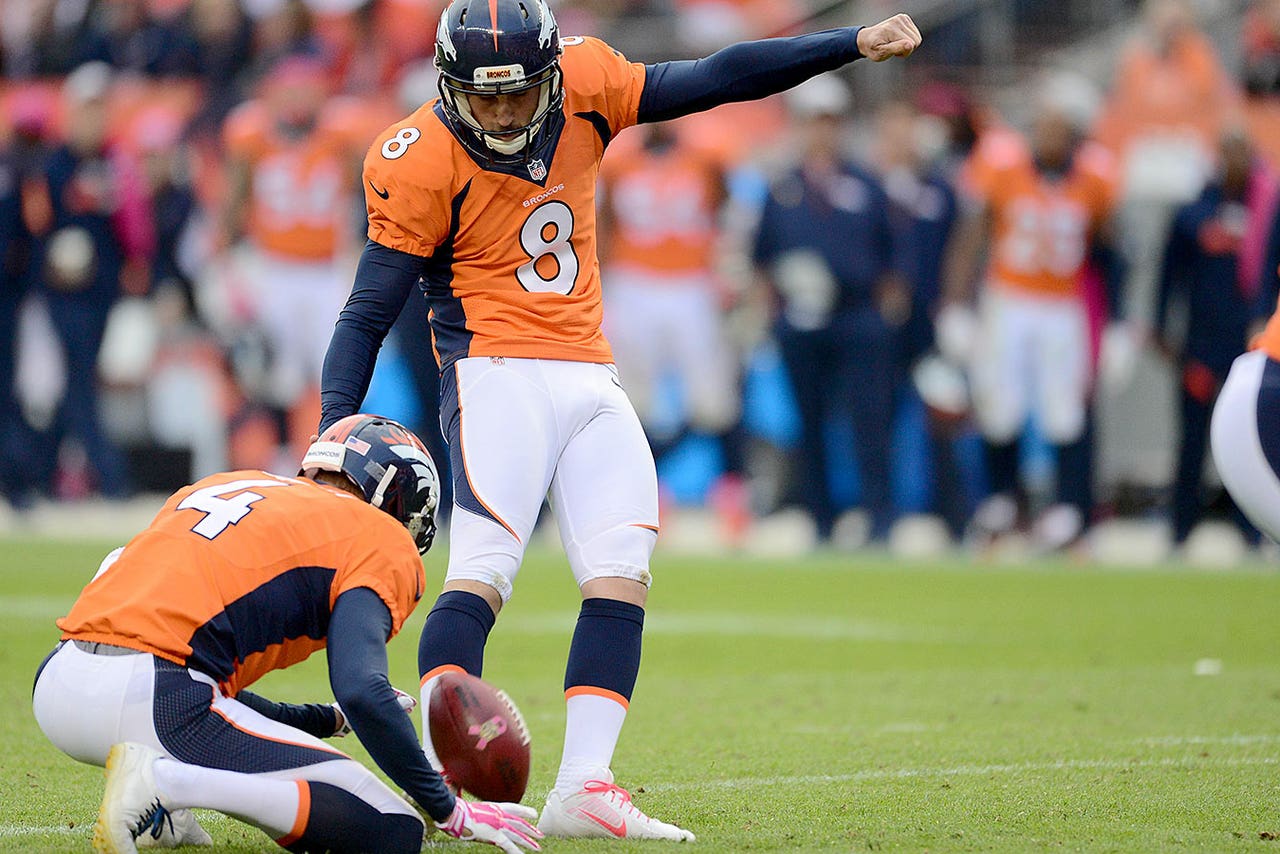 Steelers first-year kicker Chris Boswell has done a nice job since being signed in October. He made 29 of 32 field-goal attempts in the regular season and all four of his kicks against the Bengals, including the game-winning 35-yarder in the closing seconds. The conditions are also challenging at Heinz Field where winds usually wreak havoc with long-distance attempts, compared to the specialist-friendly environment in Denver. Boswell, though, still doesn't have the same range as his Broncos counterpart. Brandon McManus made all five of his field-goal tries from 50-plus yards this season, including boots of 57 and 56 yards. In comparison, Boswell's career long is 51 yards. The fact McManus has displayed the ability to convert field goals on drives that only reach the opposition's 40-yard line gives the Broncos an edge. So does this: McManus sent 70.4 percent of his kickoffs for touchbacks. Boswell's touchback rate was 63.4 percent.
---
---