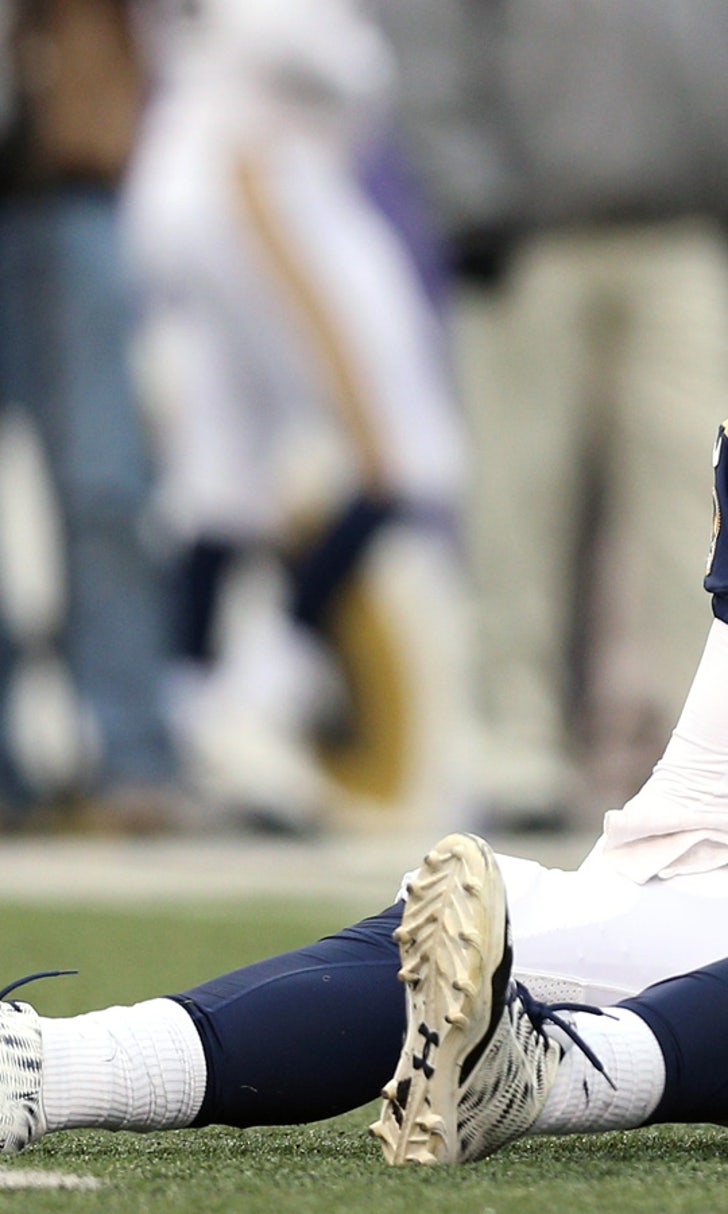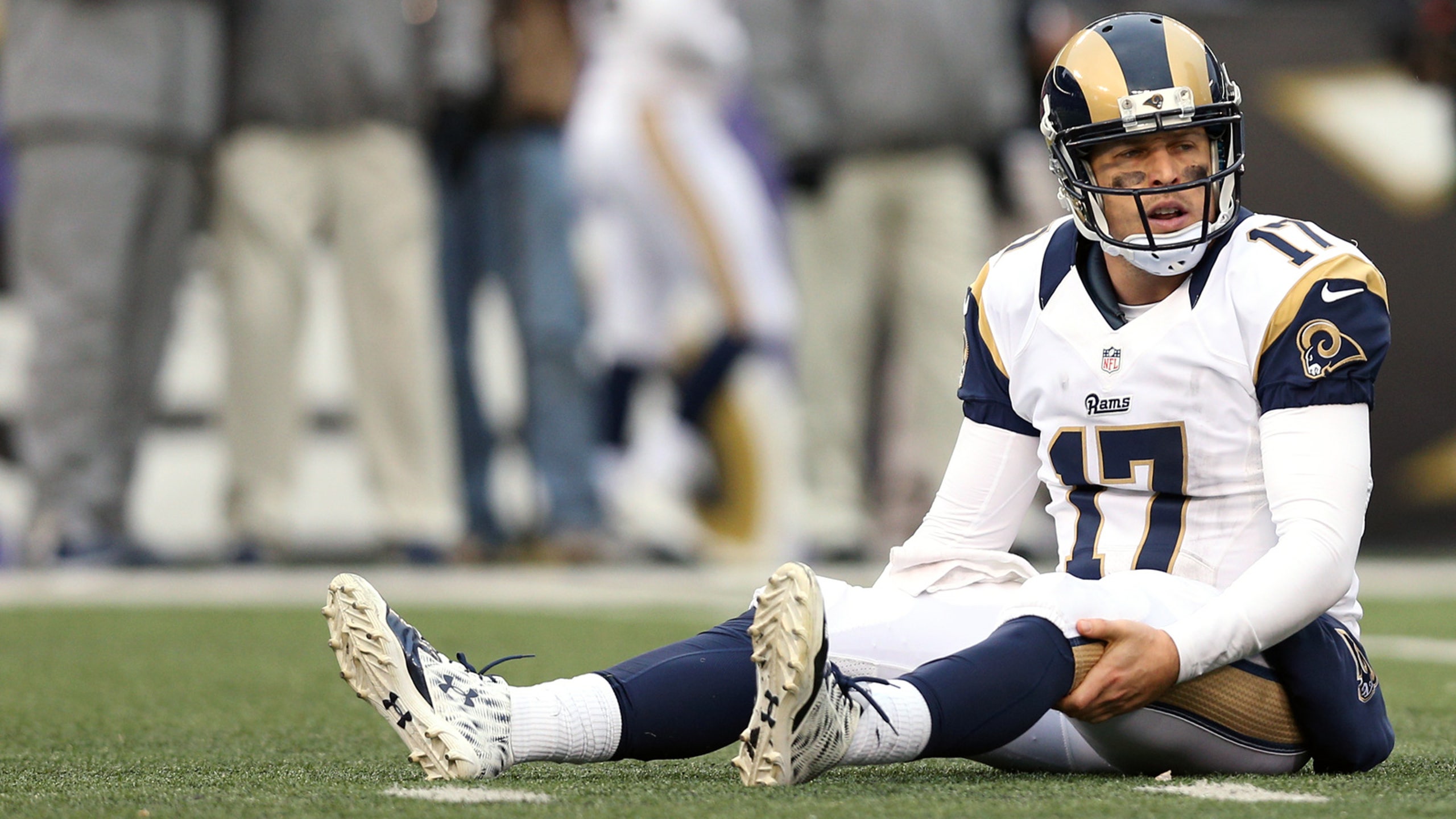 5 positions the Rams must address this offseason
BY foxsports • January 7, 2016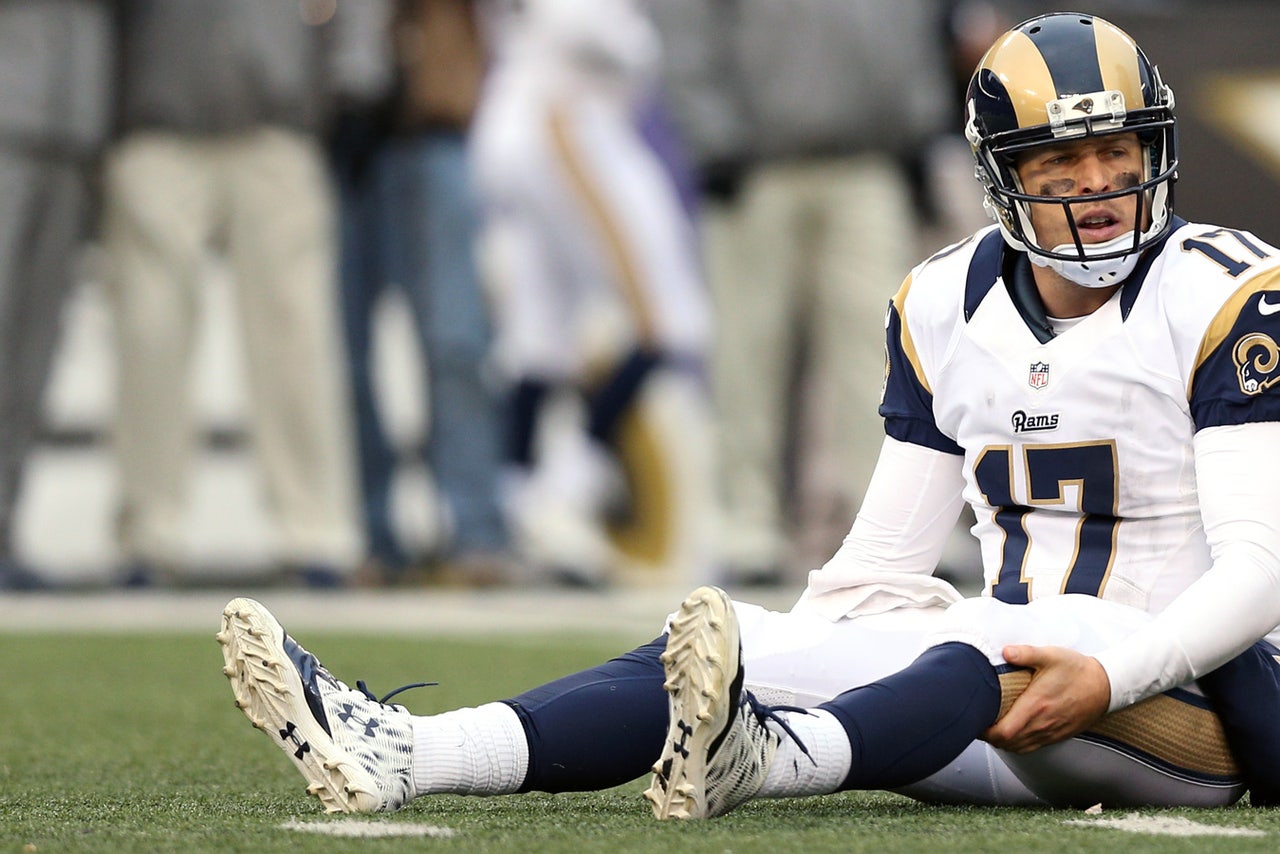 The St. Louis Rams could be playing in Los Angeles in 2016, but regardless of the locale one thing will not change: The team needs to use this offseason to patch a number of holes that led to the franchise's ninth consecutive losing season. The most glaring priority, particularly in today's pass-happy NFL, is to add some juice to a moribund offense that ranked last overall and in passing yards. The Rams have drafted elite talents (Aaron Donald, Todd Gurley) in the first round in each of the past two seasons but still need to restock at a number of positions. Let's take a look at the more pressing needs.
1. Quarterback
Coach Jeff Fisher already has named Case Keenum the starter for 2016 after he went 3-2 in five starts following the benching of Nick Foles. Keenum threw for 136 yards or fewer in three of his starts, although the lack of weapons at receiver certainly didn't help his numbers. Fisher promised to give Foles a chance to compete for the starting job again after he flamed out this season, throwing for only two touchown passes in his last seven starts. Fisher was unwilling to give rookie Sean Mannion a start toward the end of the year despite the team's 32nd-ranked passing attack so he doesn't appear to be a viable candidate beyond a backup role. Because the Rams will be picking at No. 15 in the draft barring a trade, they will probably have to go the free-agent route to find an upgrade at the position.
2. Wide receiver
.@IsaacBruce80 set the Rams record with 1781 receiving yards in 1995 for a season, 146 more than Britt, Austin and Cook combined for in 2015

— SeattleRams (@seattlerams_nfl) January 5, 2016
The quarterbacks weren't the only reason that St. Louis averaged a league-low 175.3 yards per game. Tavon Austin had a team-high 52 receptions, but he was most effective when utitlized out of the backfield and on receiver screens, which is why he averaged only 9.1 yards per reception. Veteran Kenny Britt served as the de facto No. 1 wideout but his numbers exemplified the lack of dynamic players at the position - he had 36 catches and three touchdowns while finishing third behind Austin and tight end Jared Cook in receptions. Brian Quick never seemed to recover from an injury that ended his 2014 campaign and is headed for free agency. 
3. Linebacker
A broken ankle sustained by Alec Ogletree, the team's leading tackler in 2013 and 2014, in the first month of the season, had a ripple effect on the linebacking corps. The Rams wound up moving safety Mark Barron to linebacker and he did lead the team in tackles, but the defense was increasingly vulnerable to the run - although an elbow injury sustained by middle linebacker James Laurinaitis contributed to those struggles. Akeem Ayers struggled with consistency throughout the season, but injuries to defensive ends Robert Quinn and Chris Long also exposed the need for a linebacker who can get after the quarterback.
Rookie Todd Gurley finished third in the NFL in rushing despite an offensive line that battled injury and inconsistency.
4. Offensive line
The Rams drafted four offensive linemen in 2015 but a rash of injuries and the lack of experience hindered any continuity among the unit. Starting guards Rodger Saffold and Jamon Brown each suffered season-ending injuries while starting right tackle Rob Havenstein also missed three games in the middle of the season. The jury remains out on left tackle Greg Robinson, the No. 2 overall pick in the 2014 draft, who continues to have issues in pass protection. Because Fisher invested heavily in linemen a year ago, he may want to see how some develop, but with a talent like Todd Gurley at running back, fixing the line is a priority.
5. Cornerback
What was a position of strength could quickly become a weakness. E.J. Gaines, expected to vie for a starting job, suffered a Lisfranc injury in training camp and missed the entire season. St. Louis received stellar play from starting corners Trumaine Johnson and Janoris Jenkins, but both players are set to be unrestricted free agents and should command a ton of attention on the open market. The Rams failed to reach a long-term extension with Jenkins prior to the season, and Johnson drove up his asking price with a team-high seven interceptions, including one in four straight games down the stretch.
---
---