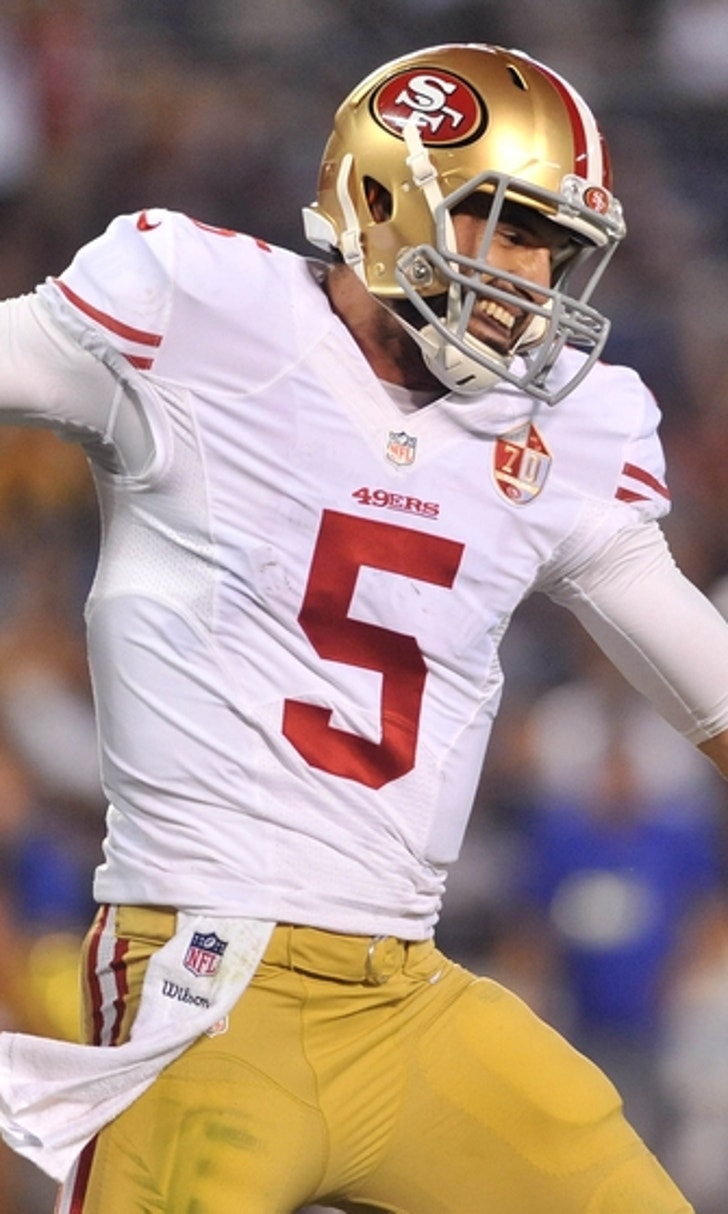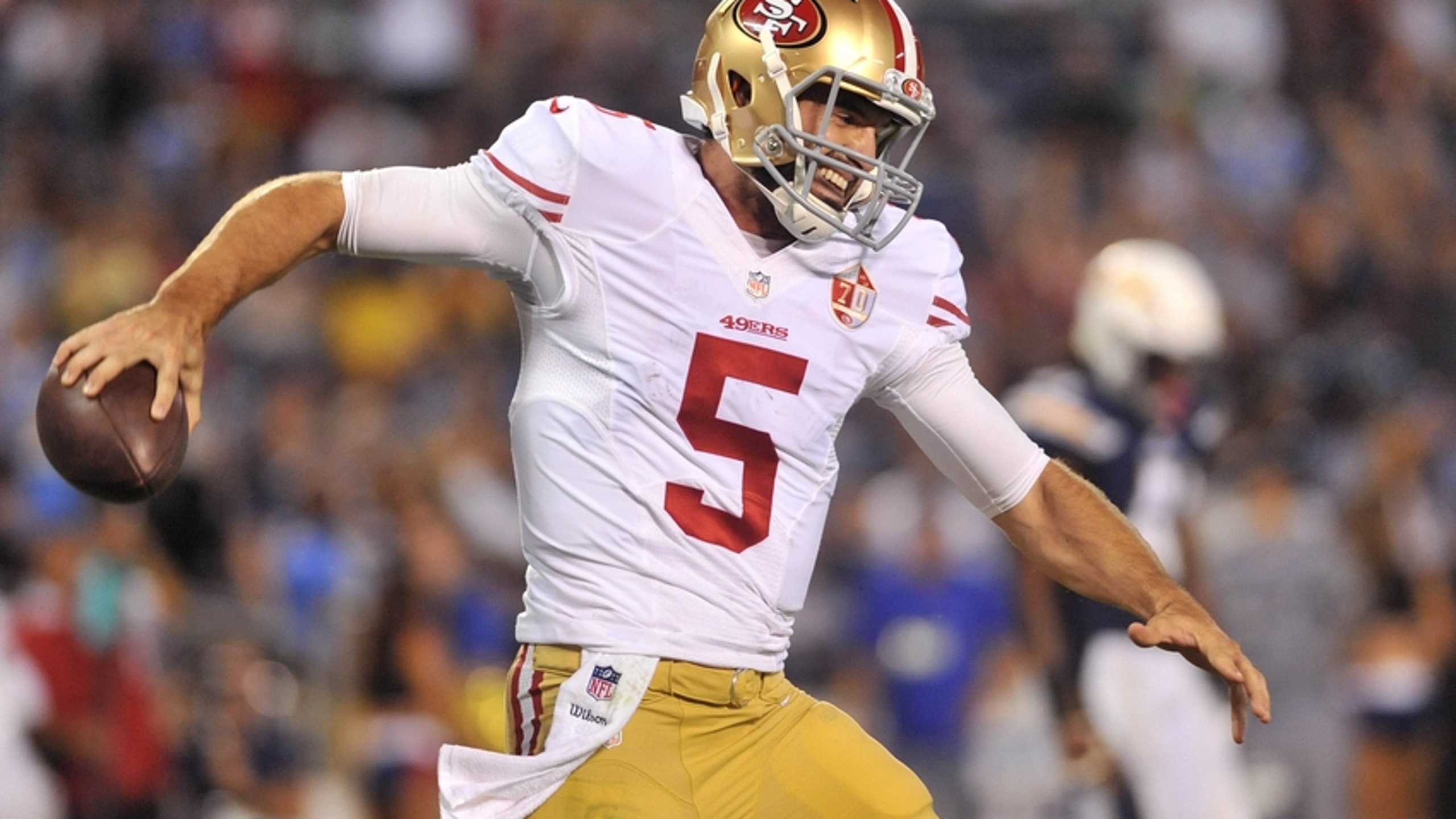 49ers should turn to Christian Ponder in 2017
BY Fansided and Douglas Totten/FanSided via Niner Noise • December 14, 2016
The San Francisco 49ers are in dire straights at quarterback. The 49ers will likely lose both Blaine Gabbert and Colin Kaepernick this offseason — not an altogether shame. With the 2017 draft class weak in quarterbacks the 49ers should turn to Christian Ponder next year, at least to start the season.
The San Francisco 49ers are in the midst of arguably their worst season in franchise history. Having set a record for the longest losing streak in 49ers history — that keeps growing with every game, by the way — this team continues to find new ways to lose.
While this likely means a top-two draft pick, there is one glaring problem with picking that high this season: There is no truly great quarterback in the class of 2017.
Sure, DeShone Kizer and DeShaun Watson are players who have produced at a high level in college. But Kizer's Notre Dame Fighting Irish have had their worst season yet under Brian Kelly and Watson's game may not translate well to the pros. North Carolina's Mitch Trubisky has been making headlines of late, but he is far from a sure thing either.
The point is, all of these quarterbacks, should they be drafted in the top five, will be overdrafted based on need. This is not necessarily a bad move for the 49ers, but they should consider drafting other weapons or an offensive lineman. This would give the 49ers someone their QB could actually throw to or help keep the QB upright.
Colin Kaepernick may come back to the 49ers next season, but as he will opt-out of his contract, this is far from a sure thing. Besides, should the 49ers even want him back? Some may point to the Miami game as proof of his potential, but potential eventually has to win. Losing eight-straight games does not a victor make.
Blaine Gabbert's contract expires this offseason and it would surprise me if the 49ers renew it. He, too, has tried and failed to bring a spark to this 49ers team. While neither quarterback is completely to blame, both must share some of the fault.
More from Niner Noise
Christian Ponder, meanwhile, sits on the 49ers roster as the scout quarterback. While Ponder was all but run out of Minnesota, he understands what it means to start in an adverse situation. There is also something to be said about him simply being someone different. He has yet to wear out his welcome.
Ponder will not be the answer at quarterback, but he could be a bridge to the future, whomever that may be.
---
---