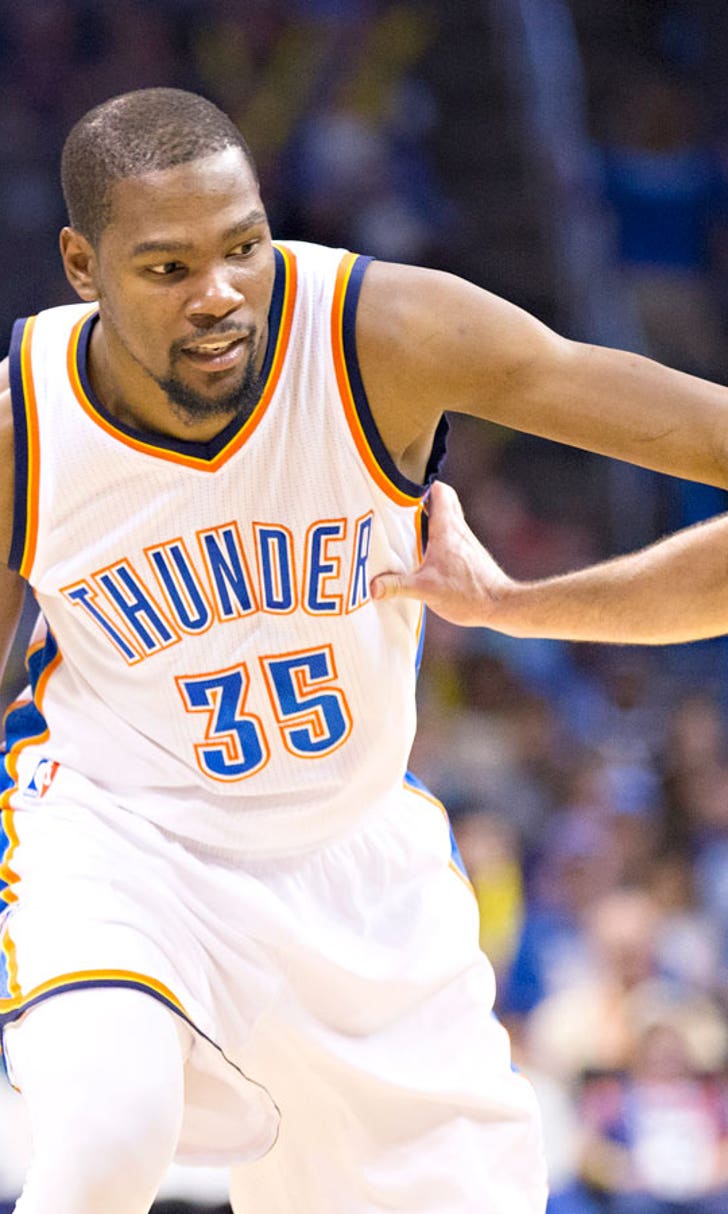 Westbrook ignores brouhaha, but Barea says plenty: 'He went crazy'
BY Jeff Caplan • January 14, 2016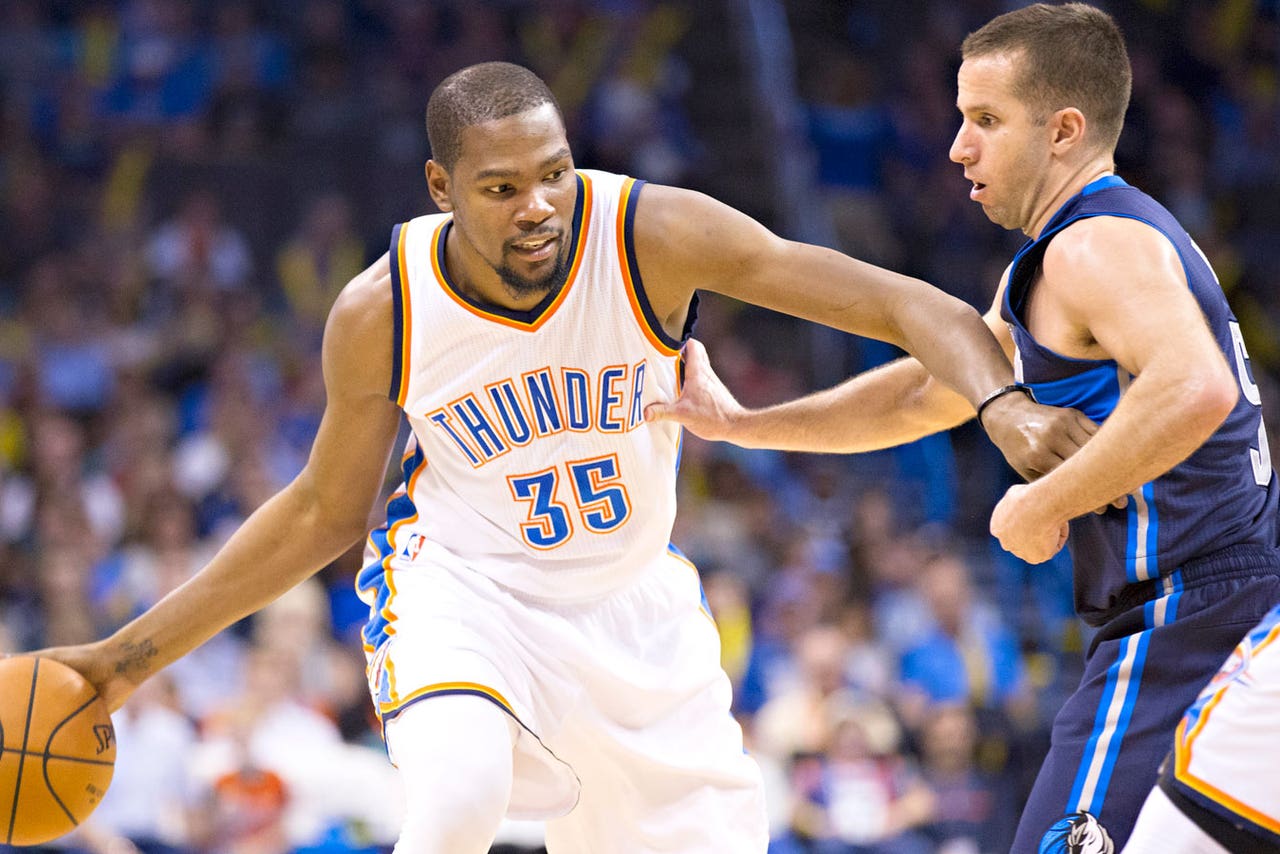 Russell Westbrook wasn't interested in rehashing the two incidents with Dallas Mavericks guard J.J. Barea that got him ejected in the first half of Wednesday's game.
The Oklahoma City Thunder point guard answered questions about the altercations with the typical general comments about how the team played well, his usual defense mechanism when he's uninterested in talking about a topic.
In the visiting locker room, Barea had no such issues with talking. He was busy telling reporters exactly how he viewed the second-quarter fracas that led to technical fouls for himself and Westbrook, and an ejection for Mavs forward Charlie Villanueva, who grabbed Westbrook's throat. 
"Nothing extra, regular foul and then he threw his arms and went crazy after that. I was there. I wasn't backing down. He started pushing, I started grabbing."
A few minutes later, Westbrook got the hook when he was hit with a second technical foul after he again became frustrated with Barea's defense.
"Same thing again," Barea said of the second foul. "I fouled him and he went crazy again and threw his arms all over the place … I've got in double fouls with him before. It's part of the game. This time he reacted a little bit extra."
The diminutive Barea stands a few inches below his listed height of 6-foot. He's a natural-born scrapper and is one of the league's best defensive agitators, consistently drawing offensive fouls on players taller and stronger than he is by playing tight, scrappy defense.
After the game, Thunder star Kevin Durant said of Barea: "He's the smallest guy in the league, one of the toughest guys."
After the initial dust-up with about five minutes to go in the second quarter, the Oklahoma City crowd relentlessly booed Barea. Barea said he didn't mind.
"I got no problem with it," Barea joked. "Deep down they like me here in Oklahoma."
---
---