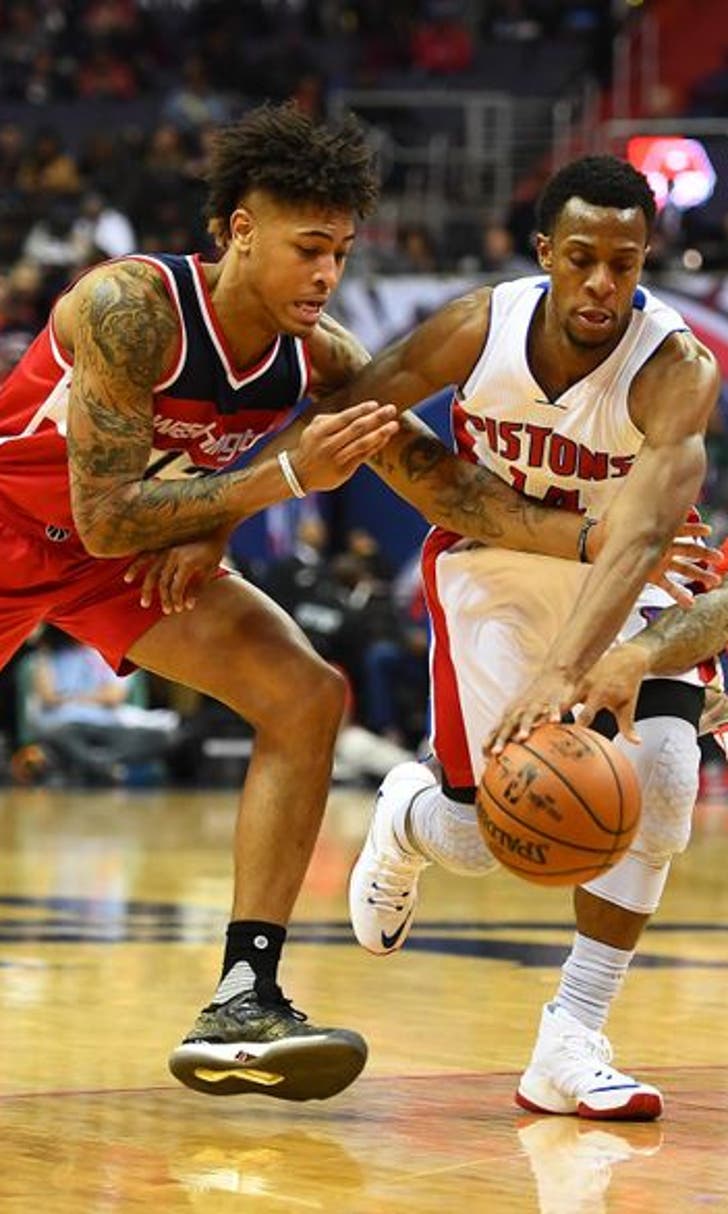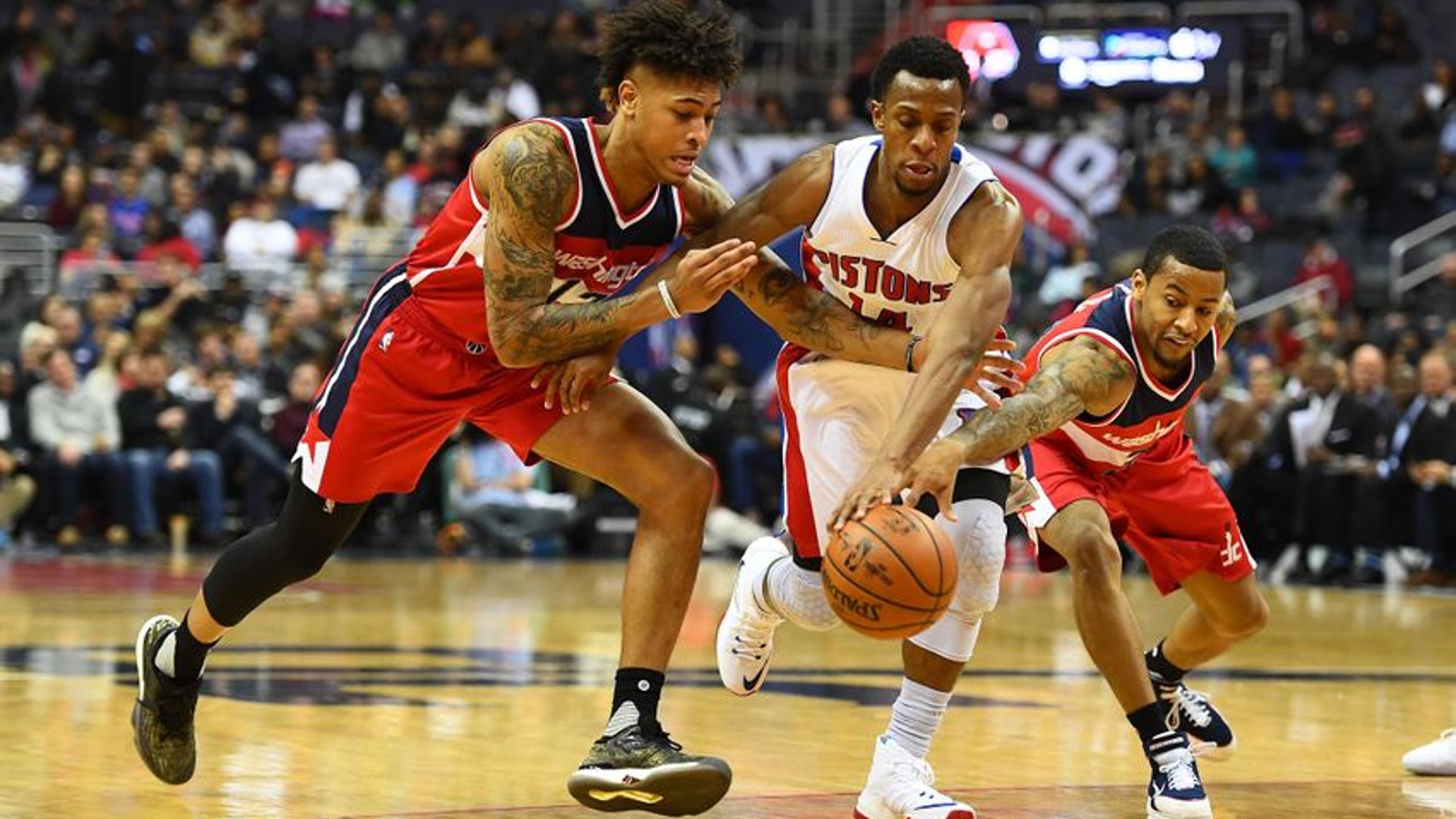 Washington Wizards Three Takeaways: Wizards Blow Out Detroit Pistons at Home
BY Fansided and Ben Mehic/FanSided via Wiz of Awes • December 16, 2016
Washington Wizards are starting to turn their season around and picked up a dominant win on Friday night against the Detroit Pistons.
Prior to Friday night's win over the Detroit Pistons, the Washington Wizards hadn't been on the winning side of a blowout this season.
Wins, in general, have been hard to come by for the Wizards, but lately the team has begun to gain legitimate momentum.
Washington has won four of their last five games, with their most recent win coming against the sixth placed Charlotte Hornets.
Slowly, the Wizards are beginning to put together a reliable defense, which is something they've been struggling with all season long.
Their defensive gambles have led to steals and they've turned those into transition opportunities. The fastbreak layups and dunks have energized the team offensively, allowing them to find a rhythm.
The Pistons are the fourth best defensive team in the league, at least in terms of points allowed, but the Wizards lit them up on Friday, scoring 122 in regulation.
Dash and splash come through again
It's no secret that the Washington Wizards will go as far as John Wall and Bradley Beal can take them.
While the two are both All-Star caliber, the duo hasn't been consistently reliable together. Whenever Wall has a solid night, it seems like Beal is off.
More from Wiz of Awes
But this season, the two have put it together.
Beal scored 25 points on an efficient 10 of 16 shooting from the field.
After a rough start to the season, Beal has become a complete offensive player capable of mixing it up both inside and out.
His ability to change directions, keep his dribble alive and find shots at the rim is something he wasn't able to do this past season.
Wall, once again, added 29 points and 11 assists. He got to the free throw line 11 times and made all four of his 3-point tries.
Perfect games are impossible to find, but this is one was close for the backcourt.
The second unit steps up
For most of this season, the Washington Wizards have been rockin' with the worst bench in the league. They've been dead last in scoring and simply lack talent to compete on a nightly basis.
Scott Brooks, however, has done a solid job of switching up the rotation by yanking Markieff Morris out of the game early for Kelly Oubre, who's coming into his own.
Morris picked up two quick fouls on Friday, forcing Brooks to make the change even earlier than normal.
Oubre struggled to hit shots, but shut down Tobias Harris, who made just 5 of his 16 shot attempts.
Marcus Thornton scored 11 points on 4 of 6 shooting.
More from Wiz of Awes
Trey Burke also managed the game well, chipping in 8 points on 2 of 4 shooting.
Wizards' offense flowed
Wall and Beal have both been ball dominant, and while the Wizards are dependent on the guards, neither player is capable of carrying an offense alone.
For the Washington Wizards' offense to be successful, the ball has to move.
All five starters scored double-digit points on Friday.
As a collective unit, the Wizards made 57 percent of their total shots.
The isolation plays that we've become accustomed to seeing were gone. Instead, the Wizards swung the ball around and didn't seem to worry about individual statistics.
The season is still young, but the win over Detroit was the most dominant one the Wizards have gotten.
Washington will take on the Los Angeles Clippers on Sunday night at home.
---
---