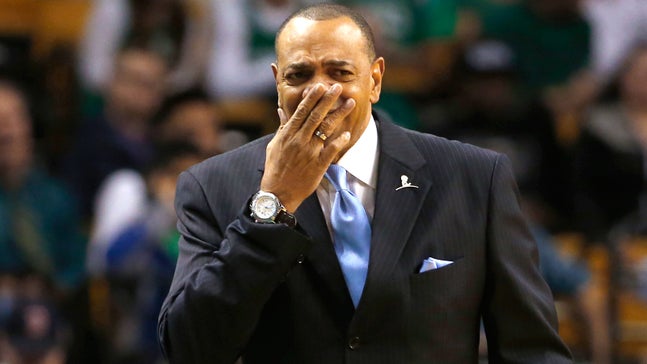 Vegas bookmakers: Lionel Hollins is favorite for first coach to get fired
Published
Nov. 4, 2015 1:36 p.m. EST

Lionel Hollins is the leader of a list no one wants to see his own name on.
From ESPN's Arash Markazi:
Hollins is currently in the second year of a four-year deal, so the Nets would have to eat the remainder of this season along with two more years of salary if they wanted to get rid of him now. In the end, firing Hollins probably wouldn't make much of a difference anyway.
You'd have to assume Hollins leads this list for a variety of reasons, none more important than that the Nets are seriously going to struggle this year and the coach could end up becoming the scapegoat. For some reason, general manager Billy King has survived in Brooklyn, and someone will end up taking the fall. That could realistically be Hollins, whose Nets went 38-44 under his watch last year.
He's had some combative moments with players, but on the whole, Hollins has found success in his career as a player developer. That might be why the Nets have kept him around for this rebuild or reconstruction or tear-down or whatever you want to call what Brooklyn is doing right now. If that's true now, a bunch of losses isn't going to change that Hollins is still known for developing talent. Maybe things in L.A. with Byron or in Manhattan with Fisher can go south quicker.
---
---