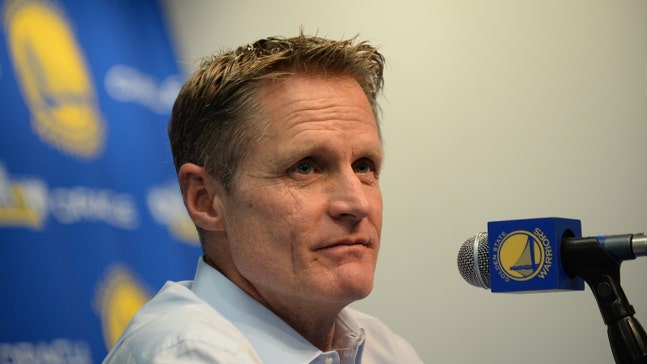 Steve Kerr: 'If I had any guts, I'd sit everybody' for Spurs game
Published
Mar. 19, 2016 12:22 p.m. ET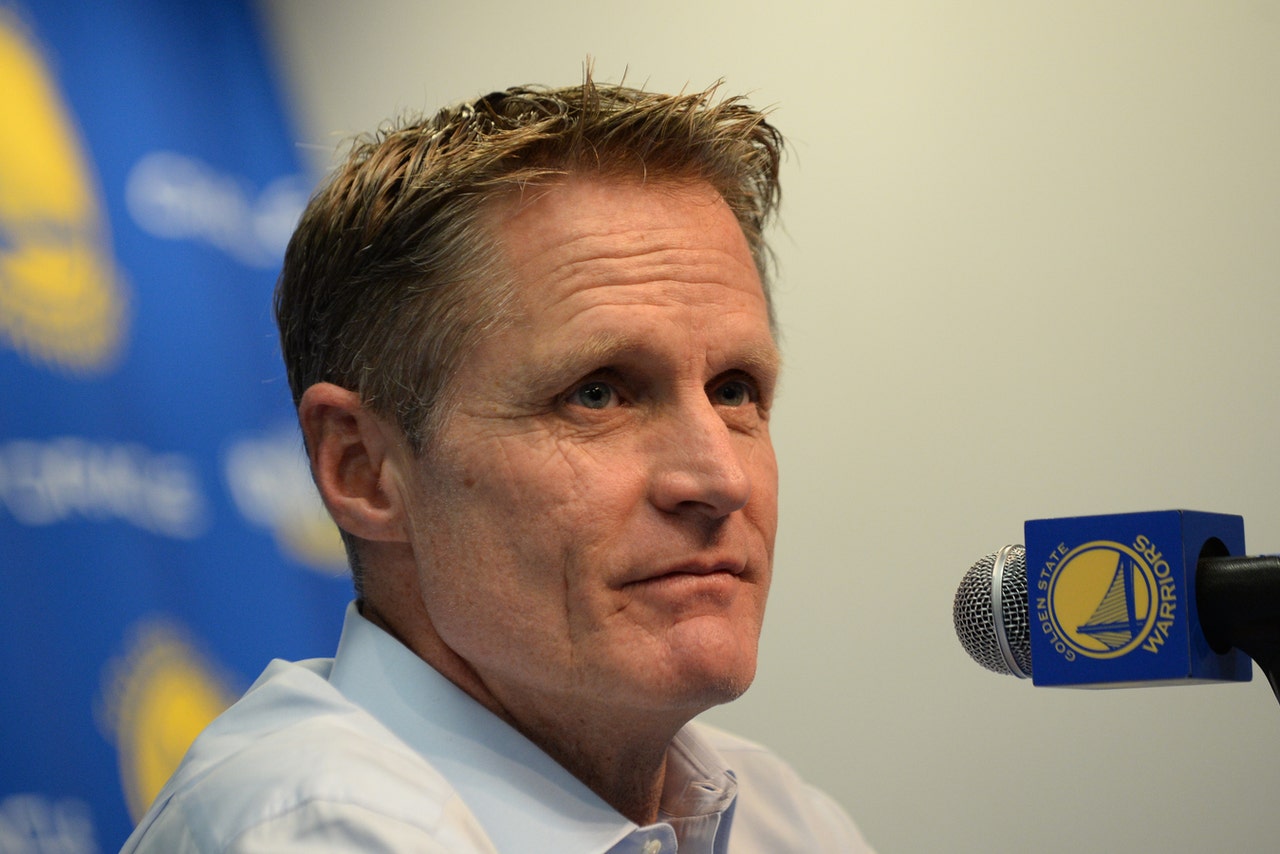 The Warriors' drive to 73 wins hit a speed bump Friday night in Dallas, when Andrew Bogut injured his left big toe in Golden State's win over the Mavericks. 
Bogut is unlikely to play in the Warriors' much ballyhooed showdown with the San Antonio Spurs Saturday, and the lack of a viable starting center (Festus Ezeli is also out with a knee injury) had Steve Kerr contemplating throwing the game. 
"If I had any guts at all, I'd sit everybody tomorrow. It's like our sixth game in nine nights." Kerr said after Friday's game. "If I was Pop, I would sit everybody tomorrow, but I don't have that kind of courage."
"I'm in my second year, I can't flip the bird to the league like Pop does every once in a while," Kerr continued. "That's my guy, but I'm not in that class." 
The matchup of the Spurs and Warriors is one of the best in NBA history, as the teams have a combined record of 120-16 this season. The combined winning percentage of .882 has never been matched this deep into an NBA season. The Spurs have not lost at home all season (neither have the Warriors), and San Antonio sits only four games back of the record-setting Dubs for the top seed in the Western Conference playoffs. 
---
---