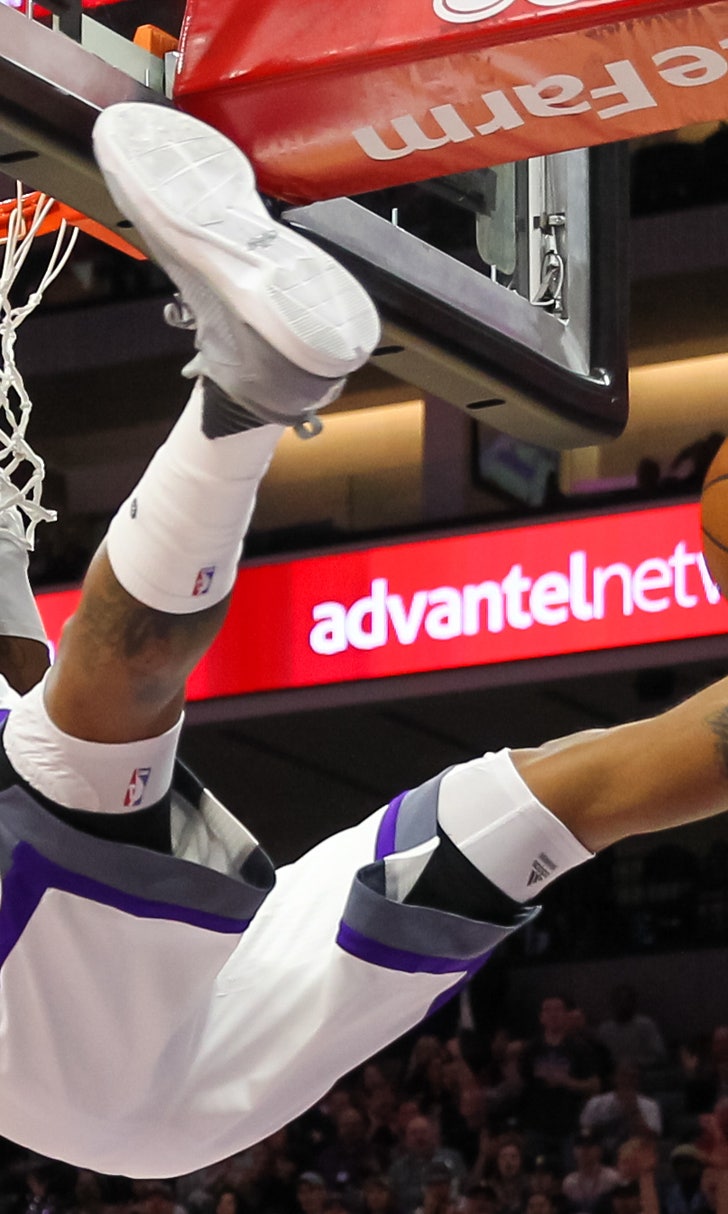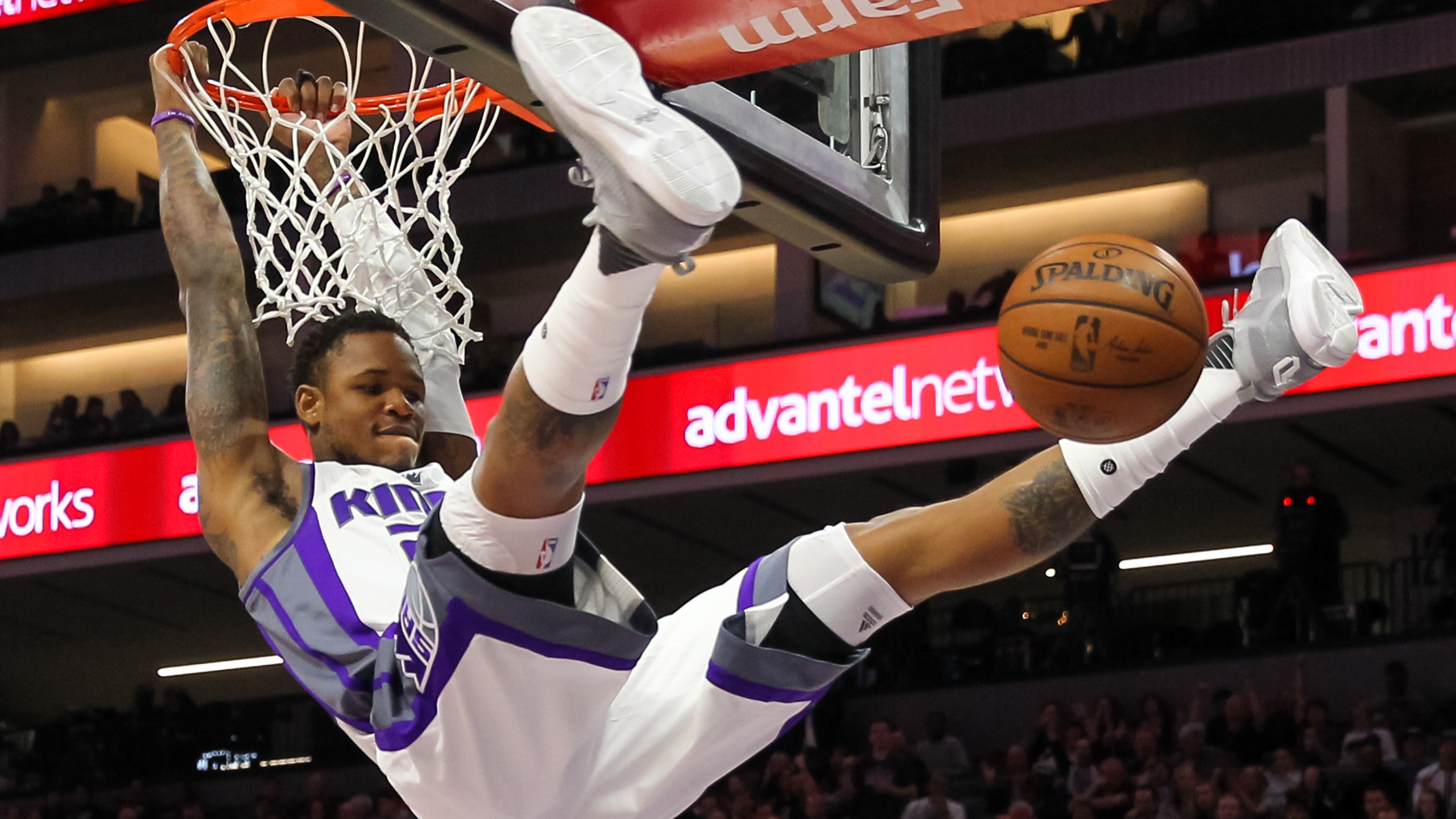 Sacramento Kings: What Lies Ahead For Ben McLemore
BY Fansided and Jordan Treske/FanSided via Hoops Habit • June 30, 2017
Ben McLemore has shown some of the most inspired play of his career since the All-Star break.  The question is how much of that will impact his future with the Sacramento Kings.
For much of the second half of the season, most of the talk surrounding the Sacramento Kings has focused on the development of their hastily assembled foundation.
Rightfully so, of course, as their shift in philosophy has reignited a new hope for the future of the franchise following the DeMarcus Cousins trade.
But while the likes of Buddy Hield, Willie Cauley-Stein and Skal Labissiere have all gotten plenty of shine and recognition over recent weeks, one name that's often been excluded from that list has been Ben McLemore.
Throughout his time in the NBA, the story has remained the same for the 24-year-old McLemore.
There's no denying the potential he's possessed since being taken seventh overall in the 2013 NBA Draft, but inconsistency, both on an individual as well as an organizational level, have always stood in his way of developing into a consistent and reliable contributor on the floor.
kings
A Royal Pain 1 dFan Reactions: Houston Rockets at Sacramento Kings
More headlines around FanSided:
1 d - 2016-17 NBA Power Rankings: Final Rankings In Week 251 d - Sacramento Kings: Looking at the Week Ahead- April 10 Edition1 d - James Harden's 21st Triple-Double Pushes Rockets Past Kings1 d - Highs and Lows: Sacramento Kings Get Blasted By Houston Rockets2d - Sacramento Kings: Game 80 Preview vs Houston RocketsMore News at A Royal Pain

Things have started to click for McLemore ever since the Kings' seismic decision to finally deal Cousins during the All-Star break.
Since that point, McLemore is averaging a respectable 11.2 points per game and his shooting, specifically from deep, has soared to 42.1 percent, all on 21.4 minutes per game.
Although it's not the biggest difference maker, McLemore's shooting uptick has played a factor in the Kings being the top three-point shooting team since the All-Star break, per NBA.com/stats (though, it should be noted that the Kings rank 28th overall in three-point attempts per game since the break).
That shooting surge over the last few weeks has helped ensure McLemore his best three-point shooting season of his four-year career, even with two games left to go (McLemore's three-point percentage stands at 38.8 percent on the year).
As his numbers have shown, McLemore's improved play`in recent weeks has been a confidence booster for himself as well as anyone who has long believed in the product from Kansas.
With that said, it also comes at a curious time as he's set to become a restricted free agent this summer.
Even before all the changes the Kings made a few weeks ago, the decision to either quickly re-sign or match any potential offer for McLemore already stood as an interesting question, especially considering the lack of depth the Kings had on the wings.
Of course, the Kings have now swung entirely the other way with not only the addition of Hield, but also Langston Galloway.
More from Hoops Habit
With those two in the fold, along with Malachi Richardson and Arron Afflalo, the Kings' decision to re-sign McLemore this summer has become more complicated than one may have originally thought.
Out of that group, McLemore's not the only one facing a possible change in the offseason as both Afflalo's salary for next year is non-guaranteed and Galloway holds a player option worth a little more than $5 million.
Not even taking into account those decisions, the Kings have already replenished the 2-guard position with the additions of both Hield and Richardson and their respective potential has already bolstered a position that has been a sore spot for the Kings for years.
For how much the last two months have been encouraging to see, McLemore's overall body of work will still weigh heavily not just on the Kings, but other teams potentially interested in him this summer.
As much as he's failed to live up to the hype of being a lottery pick, the ability he's shown to be a deadeye shooter will give any team, the Kings included, hope that his recent play is a sign that he's starting to finally turn the corner.
The question remains whether McLemore's future will still be in Sacramento and only a couple of months stand in the way of learning that answer.
---
---