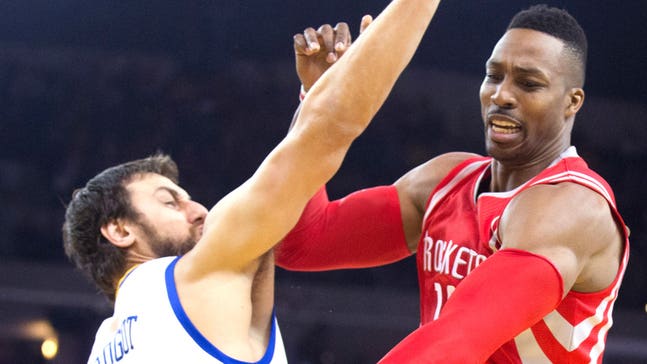 Rockets' Howard not ejected for blow to head one day after Hawks' Horford gets tossed
Published
May. 26, 2015 6:04 a.m. ET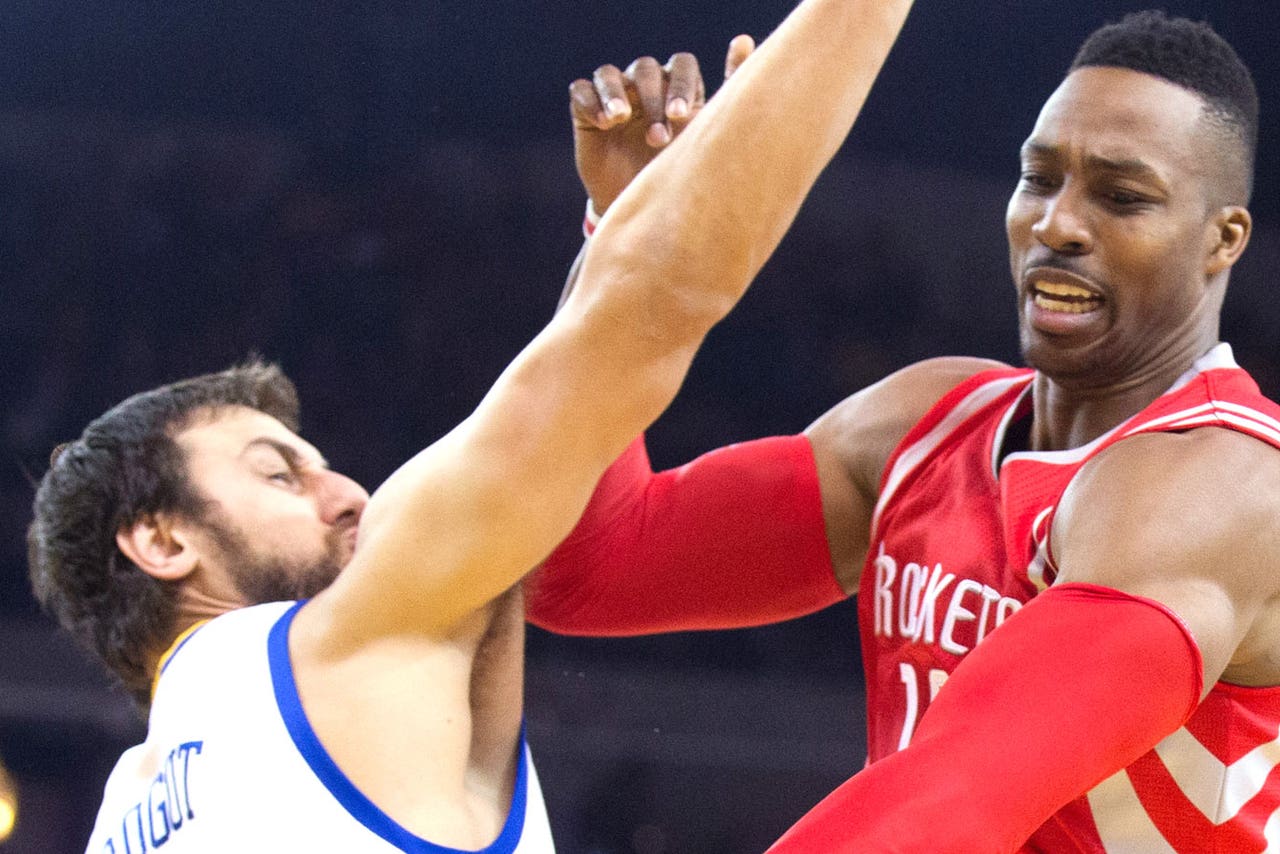 There is subjectivity in many, many calls made by officials over the course of an NBA game. As ESPN analyst and former NBA coach Jeff Van Gundy said during Game 4 between the Houston Rockets and Golden State Warriors, "Different officials see things differently," and that's without acknowledging that no two plays or situations are exactly alike. Things like flagrant and technical fouls are often weighted probabilities, calls that could go in one of multiple directions, with a certain outcome perhaps more likely than others.
With all of that said, it's understandable if Atlanta Hawks fans are upset after watching Rockets center Dwight Howard be called for "just" a flagrant 1 foul after delivering a blow above the shoulders to Warriors center Andrew Bogut on Monday night, as Atlanta center Al Horford received a flagrant 2 foul and was ejected for a blow to Cavaliers guard Matthew Dellavedova on Sunday.
The two plays are somewhat similar, but there are some striking differences as well. Horford arguably went after Dellavedova, and the 2013-14 NBA Case Book states, "Any player who seeks out an opponent and throws an elbow towards an opponent above the shoulders will be ejected following instant replay review."
Take a look for yourself at the two plays and note the similarities and differences. Should Hawks fans feel justified if they're upset? Was Horford's penalty too much? Will Howard's penalty be escalated to a flagrant 2 upon review by the league office? You be the judge.
Photo Credit: Kelley L. Cox/USA Today Sports
---
---