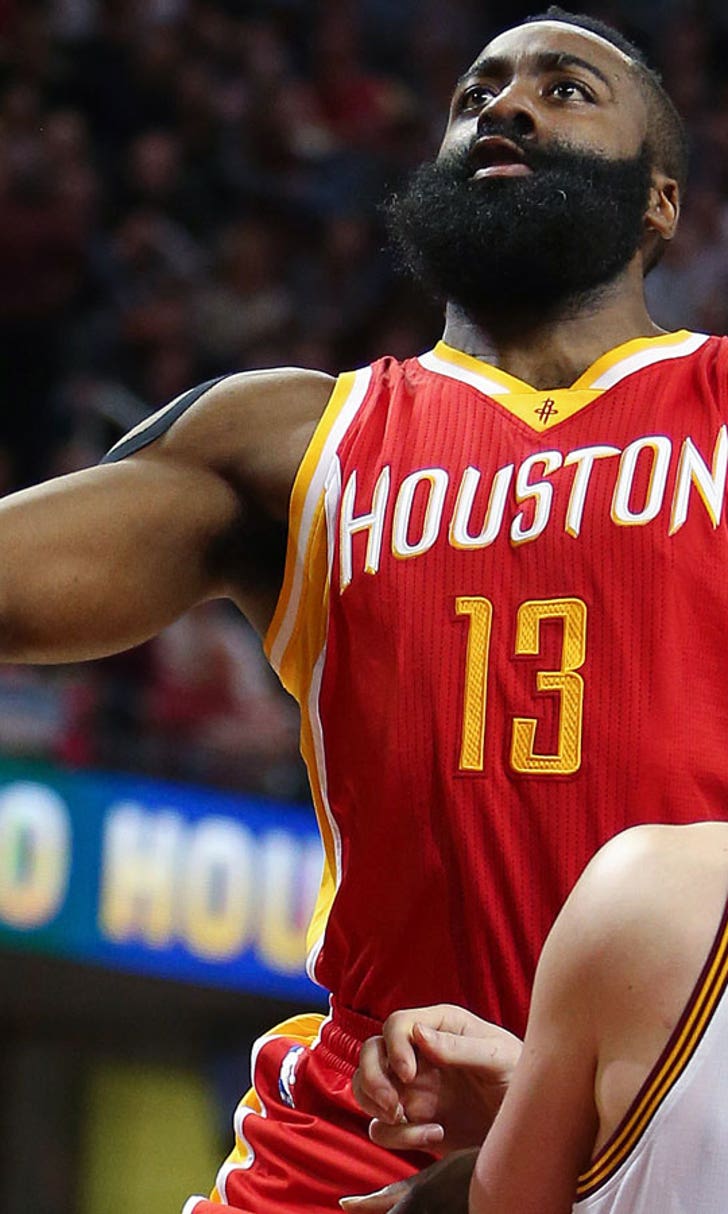 Rockets coach: Ridiculing Harden's D is 'the easy thing to do now'
BY foxsports • January 29, 2016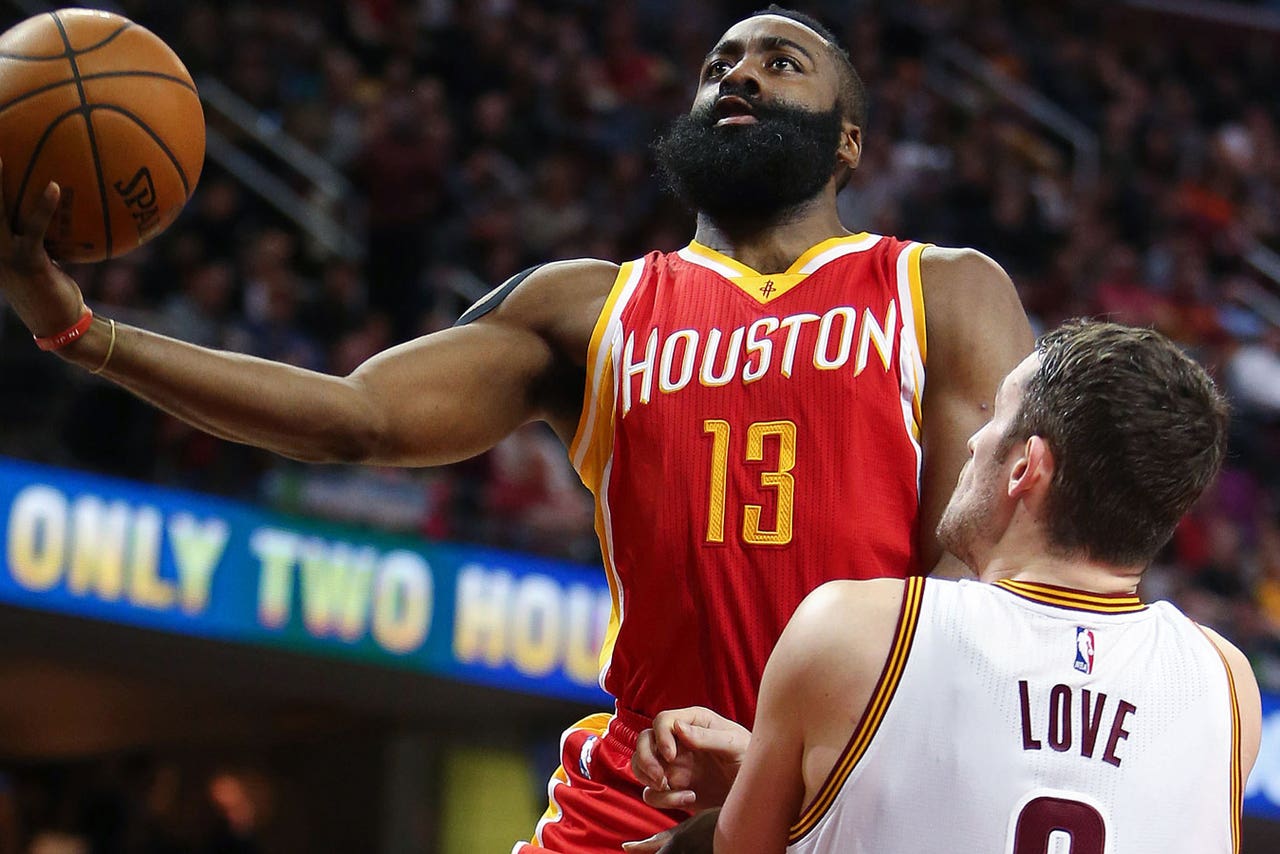 James Harden is one of the best scorers in the NBA. His 27.5 points per game are second only to Steph Curry, and he leads everybody (Curry included) in free throws made and attempted. For good measure, Harden also ranks sixth in total assists. 
The 26-year-old will play in his fourth straight All-Star game next month, and is the definition of a franchise player. All that said, he's a constant work in progress on the defensive end, someone who takes plays off and/or lunges out of position far more than he should:
It's tough to factor those flaws in when judging Harden's overall contribution, but Houston Rockets head coach J.B. Bickerstaff says defense isn't even that big of a problem. Is this a case of "Settle down, everybody, there's nothing to see here!" or does Bickerstaff have a legitimate point?
The Rockets allow 5.8 more points per 100 possessions with Harden on the floor. That's a very large number. Part of it's due to the fact that he plays more minutes than anyone else in the league, and is needed on the floor when the Rockets are up against starting units. 
When the opposing bench players hit the court, Harden gets to catch his breath on the bench. But that discrepancy is also due to Harden being, well, not very great. He gambles unnecessarily and tends to lose his man away from the action. According to Real Plus-Minus, he's the 60th best defender at his position.
Overall, Harden is still a fantastic player, and doesn't take every single play off when the other team has the ball. But it's fair to label him as below average on that end of the floor, and right now the Rockets need him to be better.
---
---