Rudy Gay
Rudy Gay
Raptors-Kings Preview
Published
Nov. 14, 2015 8:49 p.m. ET

It's been another rough start for the Sacramento Kings, but they're finally beginning to see the benefits that a healthy DeMarcus Cousins and a comfortable Rajon Rondo can bring.
Riding their first winning streak of the season due to huge performances by the two stars, the Kings aim to end their homestand on another high note Sunday night against the Toronto Raptors.
Sacramento (3-7) lost seven of its first eight games as Cousins sat out four with a strained Achilles and Rondo delivered inconsistent results while acclimating to a new team and system. The Kings have since won two straight with Cousins back and Rondo having noticeably stepped up his play when pressed into increased minutes.
Both were near their best on Friday, as Cousins scored 30 of his 40 points in the second half and Rondo had 23 along with 14 assists and 10 rebounds in a 111-109 victory over Brooklyn.
Rondo recorded his third triple-double in four games and has averaged over 46 minutes with fellow point guard Darren Collison sidelined by a hamstring injury during that stretch. Collison is considered closer to returning, but it's unclear if he'll go Sunday.
''I kind of get caught up watching him play," Cousins said of Rondo. "It's just amazing being able to watch his effort on a nightly basis."
Cousins was just 5 of 20 from the floor in his return Monday against San Antonio but has amassed 73 points in the wins over Detroit and Brooklyn. The Kings have averaged 107.5 points when he's played and 97.5 in the game's he missed.
Toronto (7-3), conversely, has been among the league's top defensive teams early on - particularly so when DeMarre Carroll's been on the court. With the offseason addition returning from a three-game absence Friday, the Raptors yielded their lowest point total and field-goal percentage this season in a 100-81 win over injury-plagued New Orleans.
Toronto held the Anthony Davis-less Pelicans to 35.0 percent shooting in the second half and 36.6 percent overall.
"The start of the third quarter, that first unit did a great job setting the pace and setting the tone for the entire second half," forward Patrick Patterson said.
The Raptors are limiting opponents to 93.0 points per game and 40.2 percent shooting with Carroll in the lineup. They allowed 103.3 points and a 44.2 field-goal rate while losing two of the three games he missed with plantar fasciitis.
Toronto also was able to keep Cousins in check when these teams last met, holding him to 13 points in a 119-102 win at Air Canada Centre on Jan. 28. Former Raptor Rudy Gay averaged 21.0 points in the Kings' two losses to his former team last season, and is slated to play after missing Friday's game with an illness.
Kyle Lowry had 40 points and 20 assists in Toronto's two 2014-15 wins and is averaging 22.0 points and 7.3 assists over his last three games. Jonas Valanciunas has posted double-doubles in three straight after a 20-point, 10-rebound effort against New Orleans.
The Raptors, who begin a five-game western trip, earned only their third win in 18 visits to Sacramento with a 117-109 victory on Dec. 2.
---
---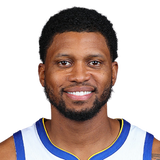 Get more from Rudy Gay
Follow your favorites to get information about games, news and more
---