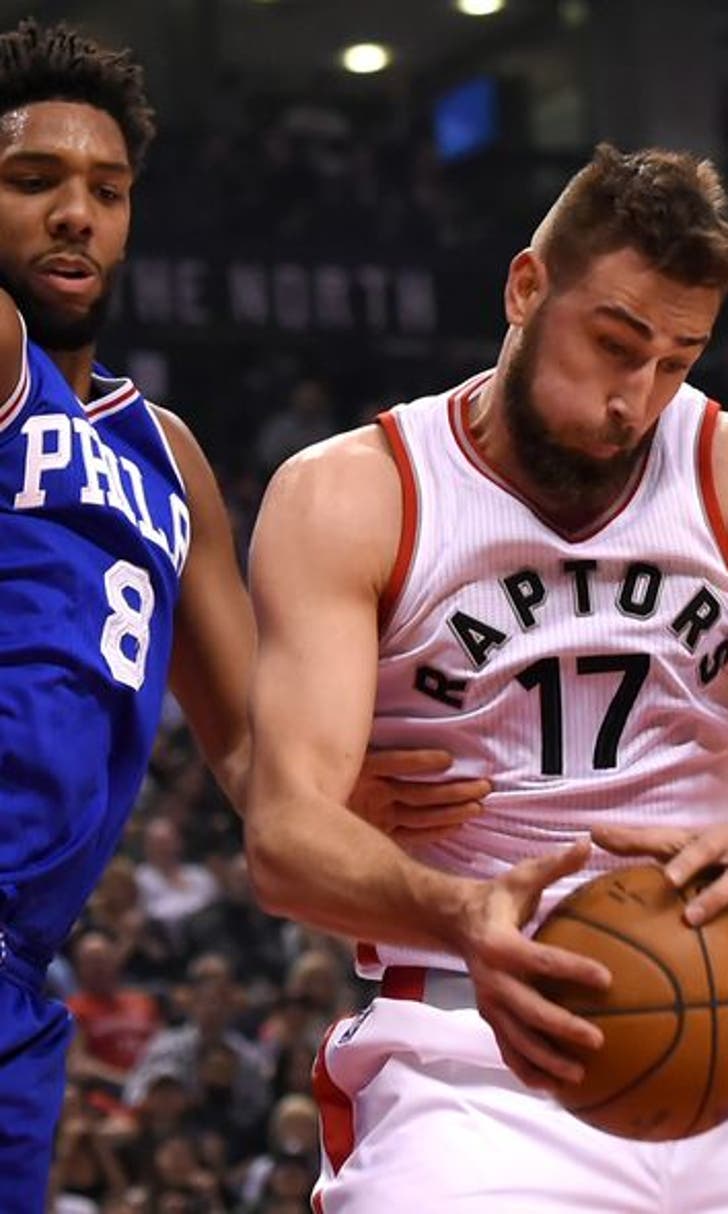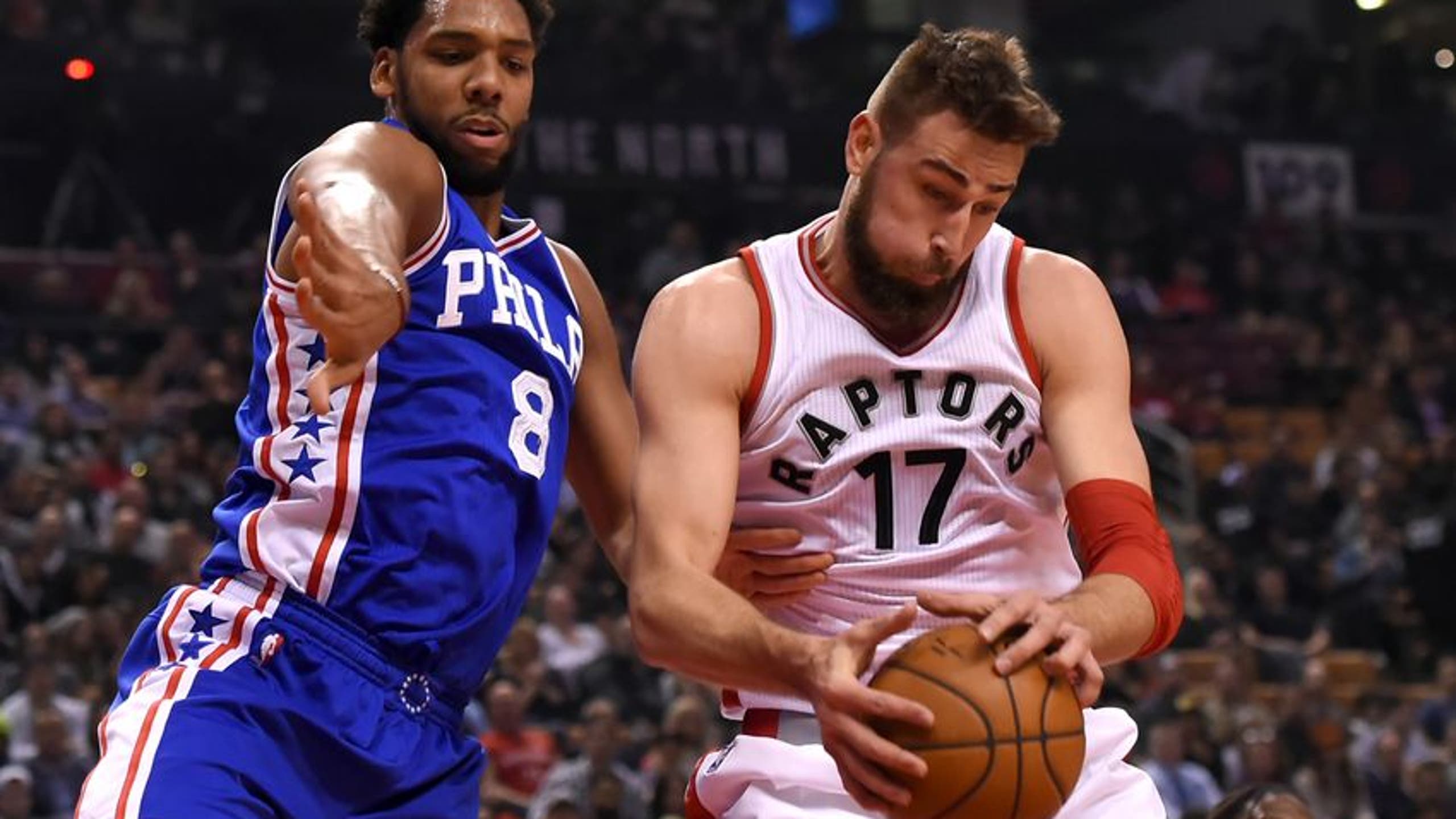 Raptors (17-7) at 76ers (6-18): Preview
BY Fansided and Brian Boake/FanSided via Raptors Rapture • December 13, 2016
The Raptors try to win their ninth game in ten tries tonight against the 76ers. Can Toronto's remarkable offensive capability overcome Philly's young big men?
The Toronto Raptors are in Philadelphia to take on the team best exemplifying the futility of tanking. The 76ers best season of the past three was 2013-14, in which they managed 19 wins. Let that roll around in your brain for a while.
Yet here they are, mired in the basement once again. Their best player is a rookie center, Joel "Trust the Process" Embiid. (it's a long story about that nickname…) I don't see a team when I scan their roster; to me, they are a collection of piece-parts who all happen to wear the same uniform. There's a ton of youthful potential from their early draft picks (Embiid, Jahlil Okafor, Nerlens Noel, Dario Saric, the injured Ben Simmons), some guys looking for a career reboot (Nik Stauskas, T.J. McConnell), and older players watching their bank balance grow while they punch the clock (Gerald Henderson, Jerryd Bayless, Ersan Ilyasova). If this is a team, I'm Cleopatra, Queen of Denial.
Bryan Colangelo has been brought in to bring order out of chaos, but he will need luck, healthy players, and about 3 more years for that to happen.
3 keys to Raptors victory
Nov 28, 2016; Toronto, Ontario, CAN; Toronto Raptors guard DeMar DeRozan (10) looks to take a shot past Philadelphia 76ers forward Richaun Holmes (22) in the second half of a 125-99 win for the Raptors at Air Canada Centre. Mandatory Credit: Dan Hamilton-USA TODAY Sports
Conclusion & Final Score
As if they don't have enough woes, the 76ers are banged up. If I were them, I'd sit all their "questionables" in favour of a few more days of healing and a softer opponent. I don't know how they will resolve the issue, but it shouldn't matter. The Raptors have a plus_8.9 differential, just a hair behind the second-place Clippers. The 76ers are minus_7.6, ahead of only the hapless Nets for the NBA's worst mark.
Philly hasn't defeated Toronto since the 2012-13 season, a streak of 12 straight Raptors wins. Tonight will be 13.
Raptors 117 – 76ers 98
More from Raptors Rapture
This article originally appeared on
---
---