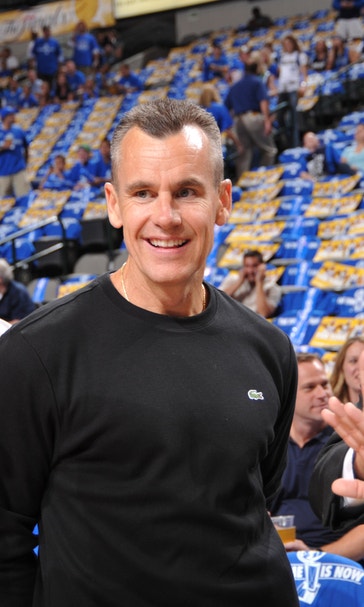 Previewing Thunder-Magic: How will Orlando greet Billy Donovan?
October 29, 2015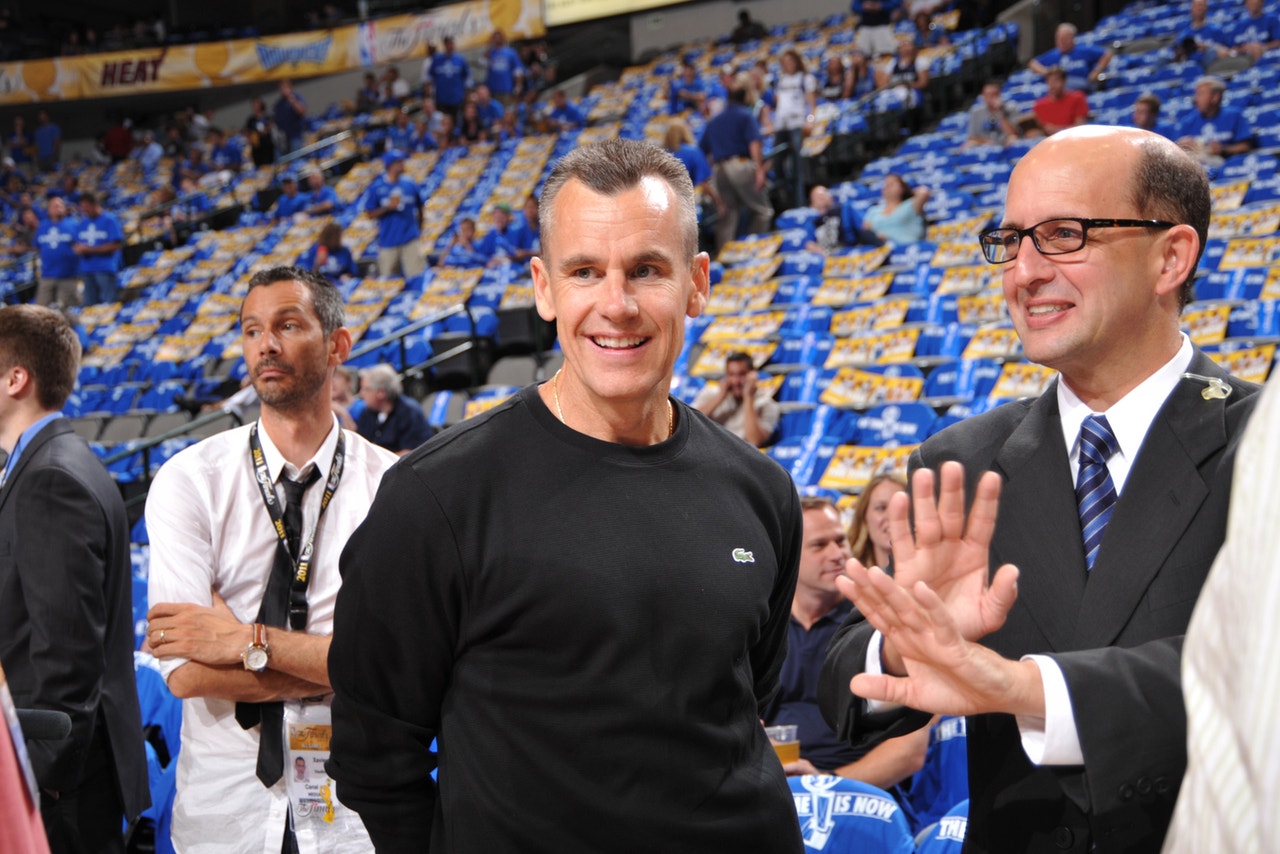 Although he's revered by many basketball fans in Florida, it won't be surprising if Billy Donovan hears a chorus of boos and taunts upon his return to the Sunshine State.
It's been just over eight years since Donovan parted ways with Orlando after serving as coach for less than a week, and the acrimonious split is sure to be a focal point for some Magic fans when he and the Oklahoma City Thunder visit Amway Center on Friday night.
After winning his NBA debut 112-106 over San Antonio on Wednesday, Donovan may get a mixed reception in Orlando despite a stellar 19-year tenure at the University of Florida that featured four Final Four appearances and back-to-back NCAA championships from 2006-07 with a team that featured current NBA stars Al Horford and Joakim Noah.
Donovan was coming off the second of those titles when he signed a five-year, $27.5 million deal with the Magic in June 2007. However, the coach immediately had a change of heart, and after some back-and-forth legal wrangling that reportedly featured a five-year non-compete clause, he was released from the deal and returned to Gainesville.
"I feel terrible about it," he said at the time. "(The Magic) have great ownership, and they're great people. I feel sorry and have apologized. It was my decision, it was my mistake. I have to take responsibility for that, which I'm trying to do."
The now 50-year-old coach remained at Florida for eight more seasons, finishing his time there with a 467-186 record before the Thunder finally - and fully - lured him back to the NBA this past offseason with a five-year contract worth close to $30 million.
His first game in the league was a success with Oklahoma City rallying from a seven-point deficit in the fourth quarter of Wednesday's victory. Russell Westbrook had 33 points and 10 assists, while Kevin Durant - who missed most of last season with a broken right foot - scored 22 in his first game since February.
"I was very pleased that our guys just kept their composure," Donovan said. "They kept battling, they kept fighting, and I think everyone knew it was going to be a game that was going to come down that way."
Durant shot just 6 of 19 from the floor but hit two free throws with 11.5 seconds left to put the Thunder in control. Enes Kanter had 15 points and 16 rebounds off the bench.
"I know it's one of many games, but to get (Donovan) his first 'W,' especially at home on a big stage against a big-time team felt good," Durant said. "He was calm all night, and that kind of rubbed off on us."
The stage for this upcoming contest may seem big because of Donovan, but Oklahoma City has won seven of the last eight meetings with the Magic. The lone loss did come in Orlando, but Westbrook was inactive for that 103-102 defeat on Feb. 7, 2014.
The Thunder cruised to a 127-99 win in their most recent trip to Orlando on Jan. 18 with Durant's 21 points leading seven players in double figures. They shot a season-best 57.8 percent from the field despite going 9 for 25 from 3-point range.
The Magic's season opener Wednesday against Washington came down to the wire, but John Wall hit a floater with 12.7 seconds to play that gave the Wizards an 88-87 victory.
Orlando had gone ahead by eight early in the fourth quarter before Washington rallied with a 12-0 spurt. The Magic had a chance to win in the closing seconds, but Nik Vucevic's jumper bounced off the rim as time expired.
Victor Oladipo scored 17 points and Tobias Harris added 15.
"It's frustrating to be that close in the game and then to not come away with the win," Harris told the team's official website. "It's real disheartening, but with these things, we've got to learn from them."
---
---